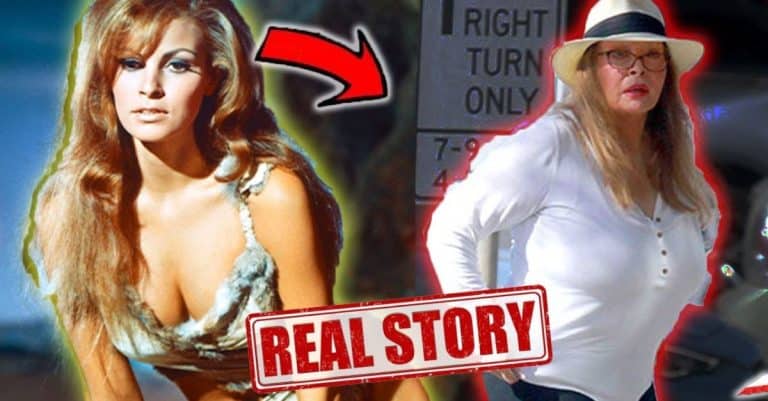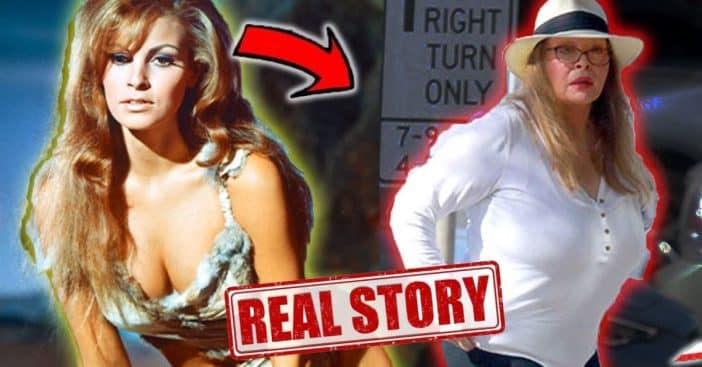 She was the bombshell who broke the system, the star who shone with her own light. But in the end, her light went out far too soon. On the surface, Raquel Welch was another model who left everyone lovestruck. But actually, she was a revolutionary, who totally changed the game for women in the industry and redefined what beauty meant.
Just how different was Welch in the privacy of her home versus the sensual steamy scenes in front of a camera? Why did she call her rise to fame a misunderstanding? Finally, learn why Raquel quit Hollywood. These questions are answered and more, including why she very openly embraced wigs and how she spent the end of her life.
What ethnicity is Raquel Welch?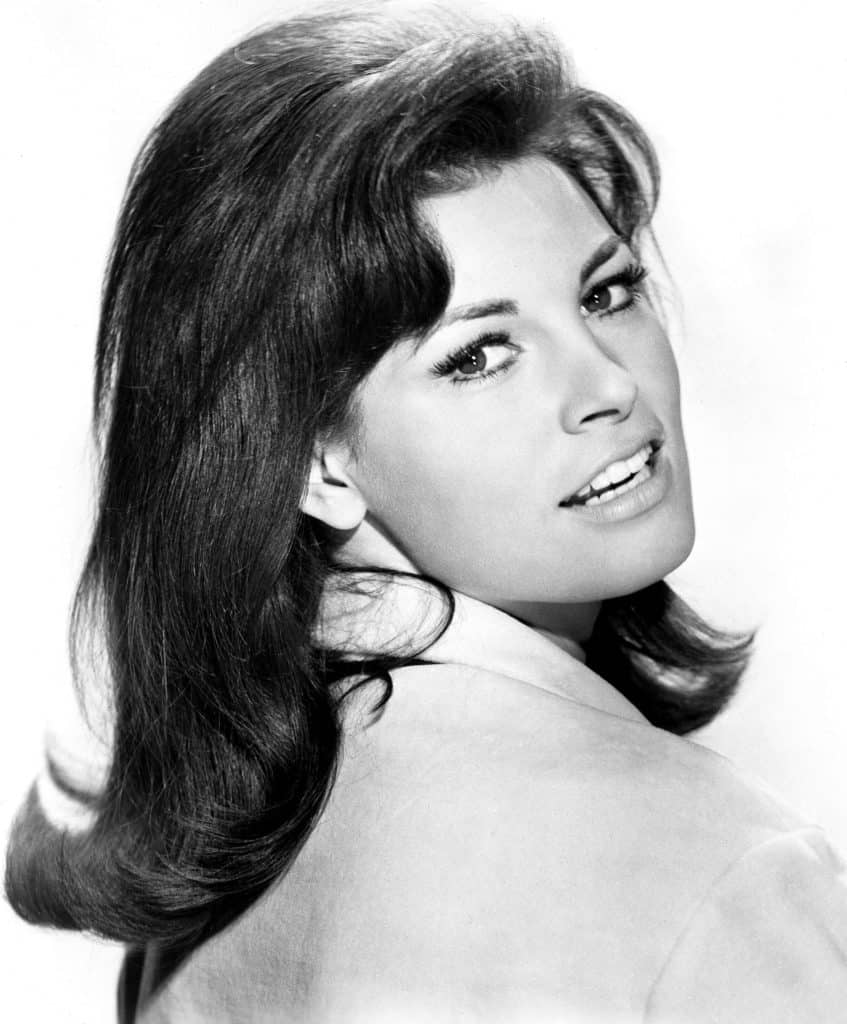 Having industry connections is a sure-fire way of jumpstarting a career. But Welch had none of that. In fact, no one in her family was anywhere near the modeling industry. Our star was born Jo Raquel Tejada to a Bolivian aeronautical engineer father and her mom was the daughter of a famous Chicago architect. On her dad's side is the first female president of Bolivia, so there's some of that trailblazing seen from Welch later on.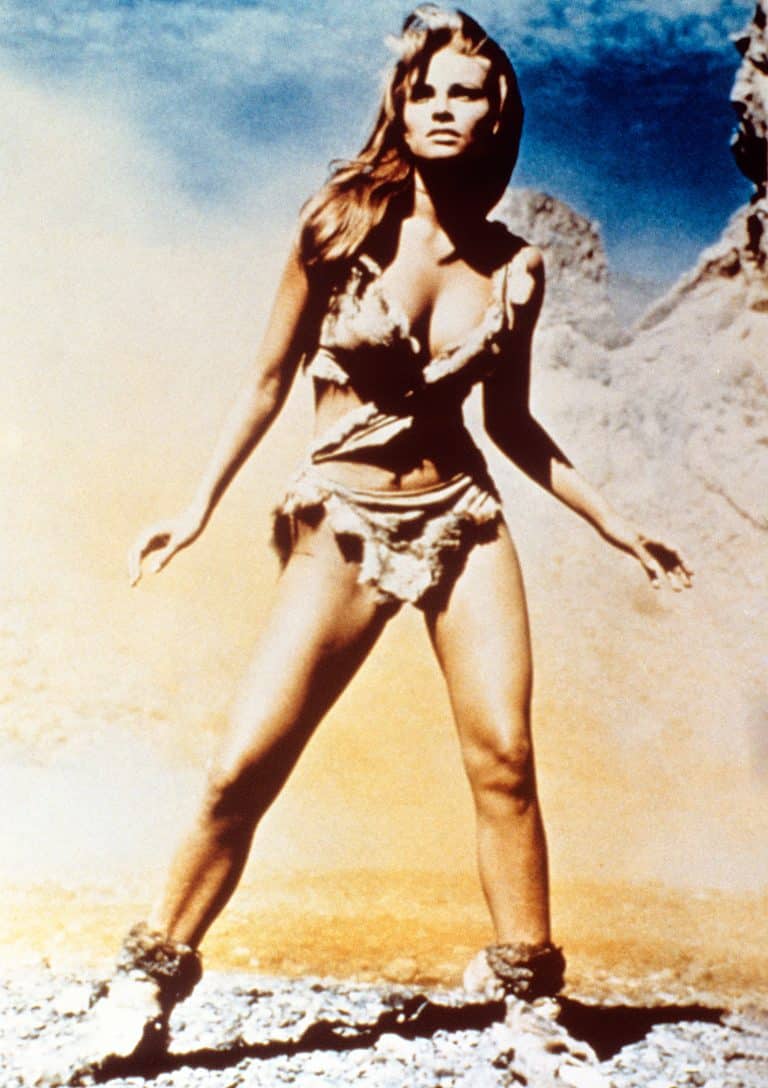 Welch was born in Chicago but the family quickly moved to California, which helped foster Welch's dreams of stardom – in between her diligent church visits with mom every Sunday. At first, she set out to become a ballerina and studied for ten years. She was already deep into all that dedicated training only to be told by her instructor she didn't have the right body for ballet. By that point, she'd already won multiple teen beauty pageants, so file that under top 10 mistakes of all time.
Pragmatism and big dreams warred with each other early in Raquel's life. She married her high school sweetheart James Welch and they had two kids together – but that also meant when she split with John, she had to really plan out how to make decent money.
In walked Patrick Curtis, a Hollywood agent who was also Baby Beau Wilkes in Gone with the Wind.
In the early '60s, Welch and Curtis ended up as business partners and it was his idea to build Welch up into a sex symbol. Thing is, Curtis worried her opportunities would be limited, with a name like Tejada, so he convinced Welch to use her ex's last name. So began the new face of sensuality in America.
What was Raquel Welch known for?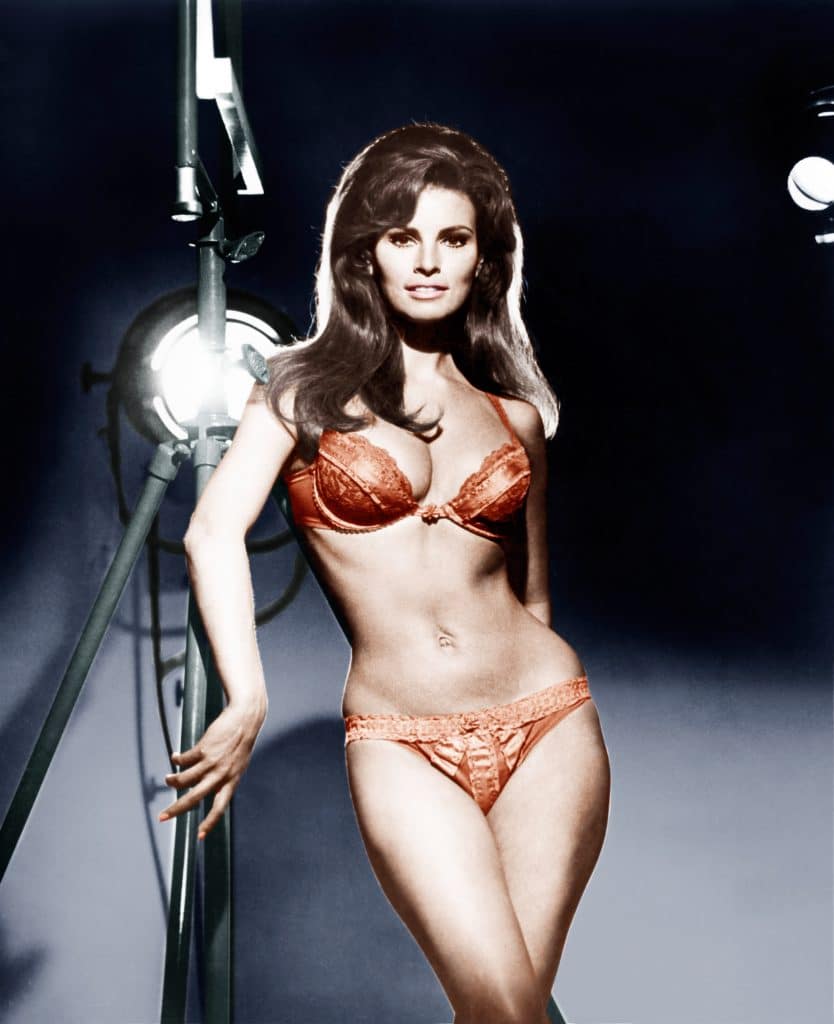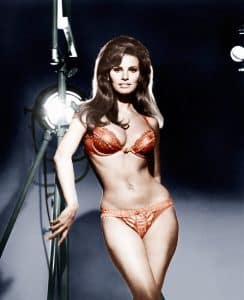 Jayne Mansfield, Diana Dors. Marilyn Monroe. These were the blonde bombshells that set the standard for the beauty industry. Then, along came Raquel Welch, who took those barriers and trampled them under her high-heeled foot.
The year was 1966, just years after Marilyn died, and One Million Years B.C. helped Welch's image explode into the mainstream psyche. Welch stood proudly with her athletic physique and attentive stare in that famous doeskin bikini and had everyone under her spell. It was the easy popularity of her image that helped Welch become such a common sight in the industry, a new standard that changed everything.
In fact, she turned all the old notions on their heads; instead of the ditzy blonde, she was fierce and sure of herself, and was very wise. Her bestselling One Million Years B.C. poster was hailed by the New York Times as "a marvelous breathing monument to womankind."
But there's more. Welch very famously – and infamously – stuck to her own way of doing things. That monument to womankind would not, under her rules, include any nude photoshoots. In fact, when she was offered a million bucks to appear naked on screen, she turned it down.
She can be seen in a 1979 issue of Playboy, but she also laid down the law for Hugh Hefner and insisted she stay partly dressed. Her terms were met and Hefner famously called her "one of the last of the classic sex symbols from the era when you could be considered the sexiest woman in the world without taking your clothes off."
Why does Raquel Welch wig?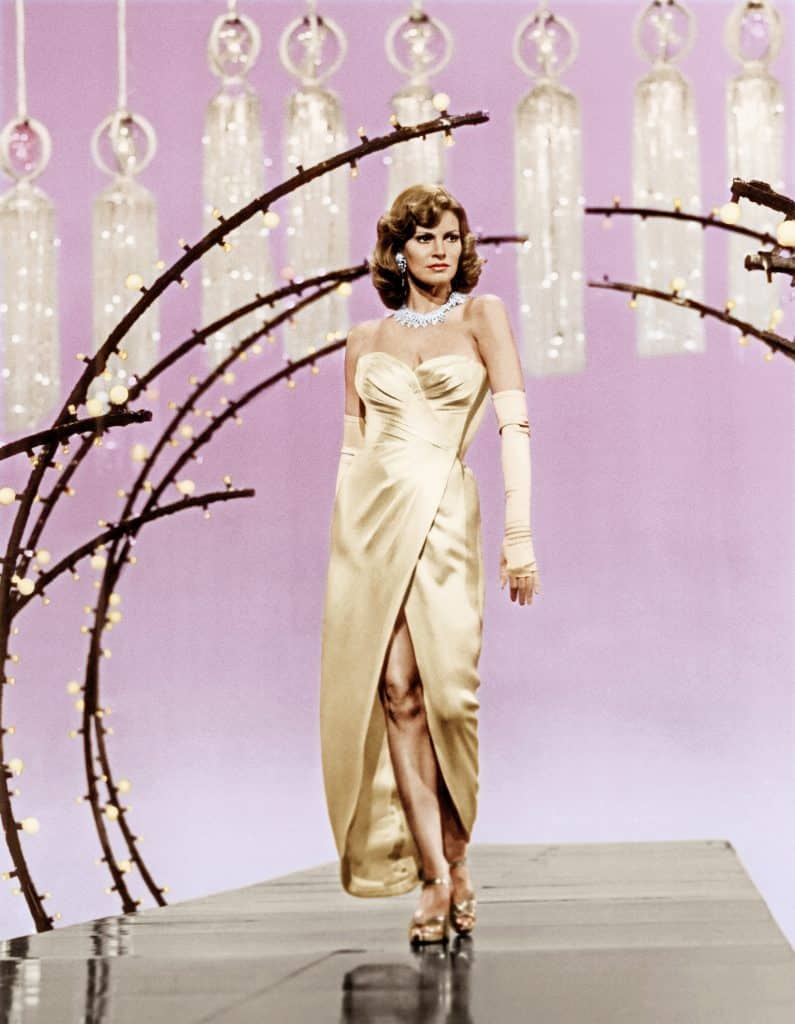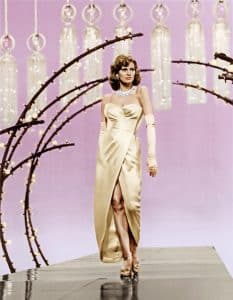 Getting into this modeling and acting business is a whole series of contradictions. Everyone wants to come off as naturally breathtaking but has to pull a few clever tricks along the way. So, of course, models want to say that full head of beautiful hair is really theirs.
Well, not Welch. Not only did she use wigs, but she was also very open about it. In fact, you wouldn't find a bigger advocate for embracing wigs. While others saw it as something to hide, Welch saw it as liberation and creativity. The way she explained it, quote, "with the aid of a wig, I have more versatility in my life, and so can you."
It got to such a point, Welch is the face behind Raquel Welch Wigs, with the goal of getting people to want to wear wigs and feel their most beautiful.
What is Raquel Welch's IQ?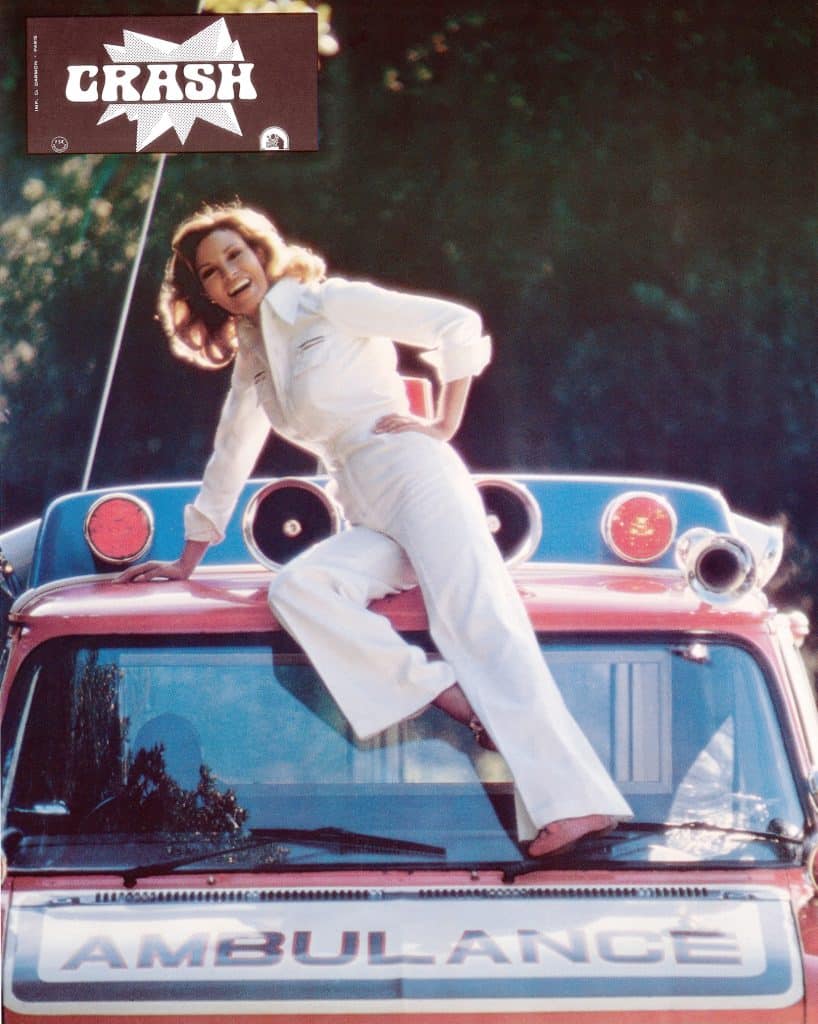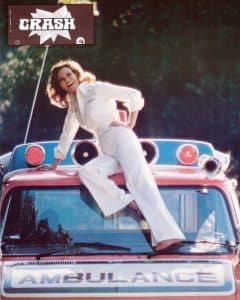 Bear with me on this. DId you know: Speaking in very broad terms, an IQ score of 100 is considered normal. Our superstar Raquel Welch had an IQ score of 140. That's right at the threshold that denotes a high score.
Well, Welch knew she was the full package, both beauty and brain, and she didn't want people to ignore her smarts. In 2012, she even reflected on the misconceptions people had, saying, "There was this perception of 'Oh, she's just a sexpot. She's just a body. She probably can't walk and chew gum at the same time.'"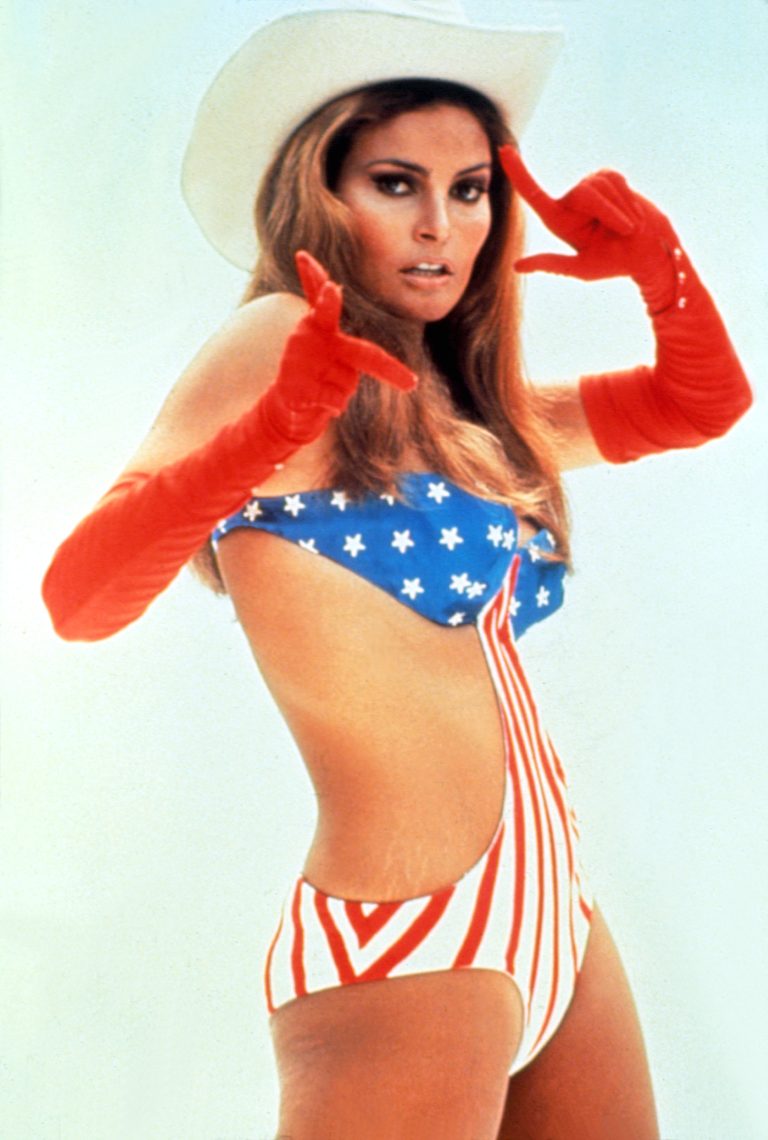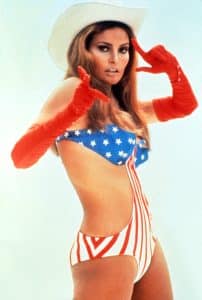 Unfortunately for Welch, the industry really just wanted her for her looks and she earned a black mark on her record for insisting they do photoshoots her way, which is to say clothed. At the same time, this made Welch emblematic of the new era of ladies in film: the strong woman archetype, a defiant answer to the damsel in distress. She symbolized this revolutionary trope on screen with her fresh looks and in real life, being determinedly and unapologetically herself.
In fact, for all her fame and time in front of a camera, people rarely saw her. It was a point of contention for Welch, and one that motivated her to write her memoir, Raquel: Beyond the Cleavage, which sends a message with the title alone. Explaining this personal project, Welch shared, "I wasn't part of the star system so people didn't know me—they never used me in any film, so I wanted to share my persona."
Is Raquel Welch still married?
Over the years, Welch has been married and divorced four times. Besides the source of her last name, she's been with Patrick Curtis, who got Welch her big start, and another producer, and a restaurateur. Her last divorce was in 2004. Along the way, she also dated Freddie Prinze Sr., the one from Chico and the Man and dad to another successful actor of the same name.
Her married life was not some series of saucy, fiery affairs, though. In fact, Welch has said she's nothing like the woman her photoshoots would make her out to be; she was reserved and conservative.
"I reserve some things for my private life, and they are not for sale," she's said. She was also pretty adamant everyone knew, quote, "What I do on the screen is not to be equated with what I do in my private life. Privately, I am understated and dislike any hoopla."
But everyone who saw her wanted some glimpse into that private life and Welch said that took a toll on her love life. She revealed, "I never did get it right. And a lot of men don't like the fact that when we go somewhere I am the one who gets focused on." But she's also admitted to having real and meaningful feelings for all of them and – even if they did end in a divorce – she didn't regret any of them.
From her relationships came a son Damon and daughter Tahnee.
Was Raquel Welch ill?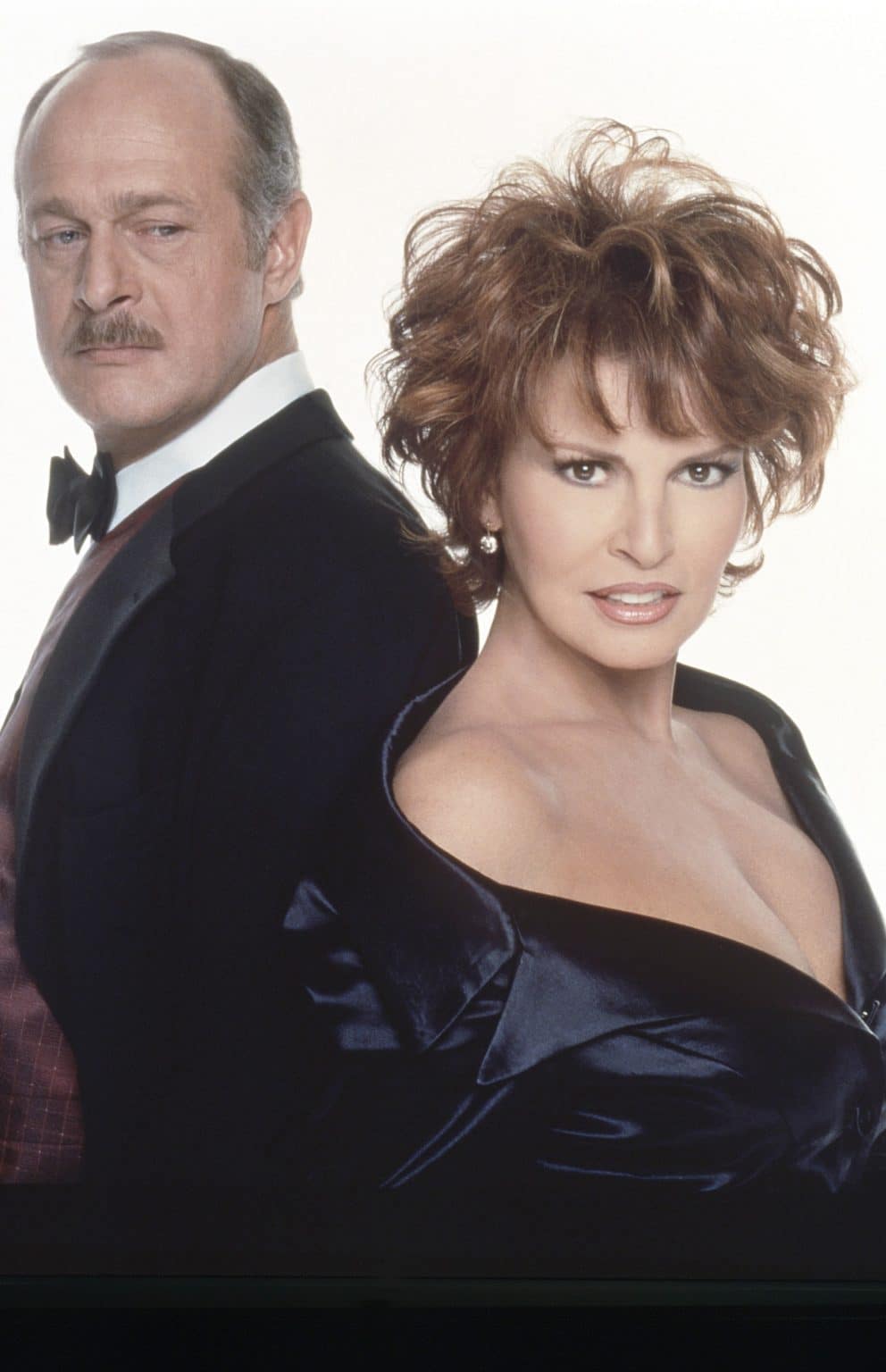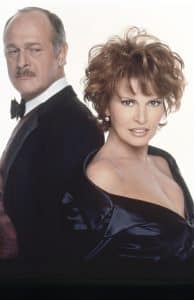 30 movies and 50 shows later, Welch kept herself in the limelight as an entrepreneur and didn't shy away from media questions that came her way. She's behind a line of beauty products and fitness videos. In the 2000s, she talked more about her Bolivian background and advocated for more roles for Latino actors outside of stereotypes.
As the years went on, Welch retreated from the cameras, with her last big on-camera credits coming in 2017. She was seen in July 2022 visiting a Beverly Hills salon called J&J Beauty Lounge. She enjoyed a manicure but looked pained a few times. Then she took a stroll outside and hung out with a friend, holding hands for a bit. This would be her last big public appearance.
On February 18, at the age of 82, Raquel Welch died. Her death was confirmed by her son Damon, who assured her many fans she died without pain and attributed it to a brief illness. He also expressed unwavering pride in his mother, who missed three Christmases with her kids to perform in USO tours with the legendary Bob Hope.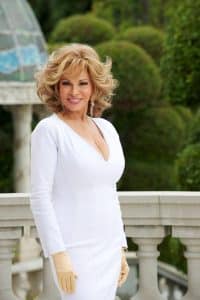 Looking back on her own career, Welch said she was not brought up to be a bombshell beauty star and that it actually wasn't really in her nature. The way Welch saw it, her career was "probably the loveliest, most glamorous and fortunate misunderstanding."
The face and trajectory of the beauty industry was forever changed thanks to Raquel Welch, who also embodied a new type of hero in front of the camera and in her everyday life. Her career was an unprecedented surprise to everyone – including Welch herself – who faced with intensity, curves, and defiance.
Did you have one of those famous One Million Years posters? Who was your favorite iconic model of those decades? Share your memories in the comments below, we read every one!