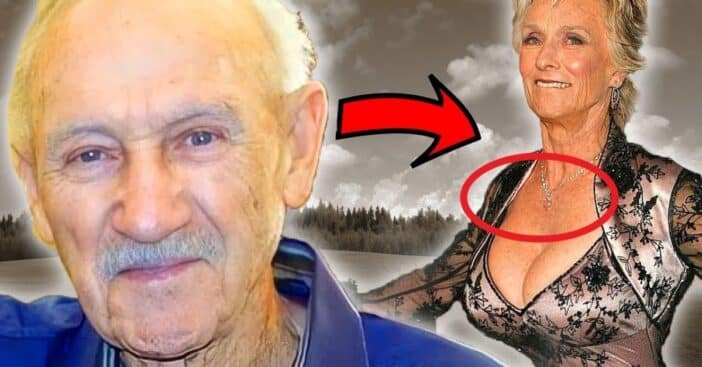 He was trained to be an actor, not a star, his words, but Gene Hackman will be remembered as both, even after this shooting star finally escaped the Hollywood limelight. A two-time Oscar winner out of an impressive five nominations, this guy has his share of trophies. So why did this legend step away from it all? And what went on behind the camera?
Today we're taking a closer look at a guy whose own classmates once voted him least likely to succeed. And succeed he did, partly driven by a childhood betrayal. Let's learn a little more about a proposed hack who turned into a star.
Nature and Nurture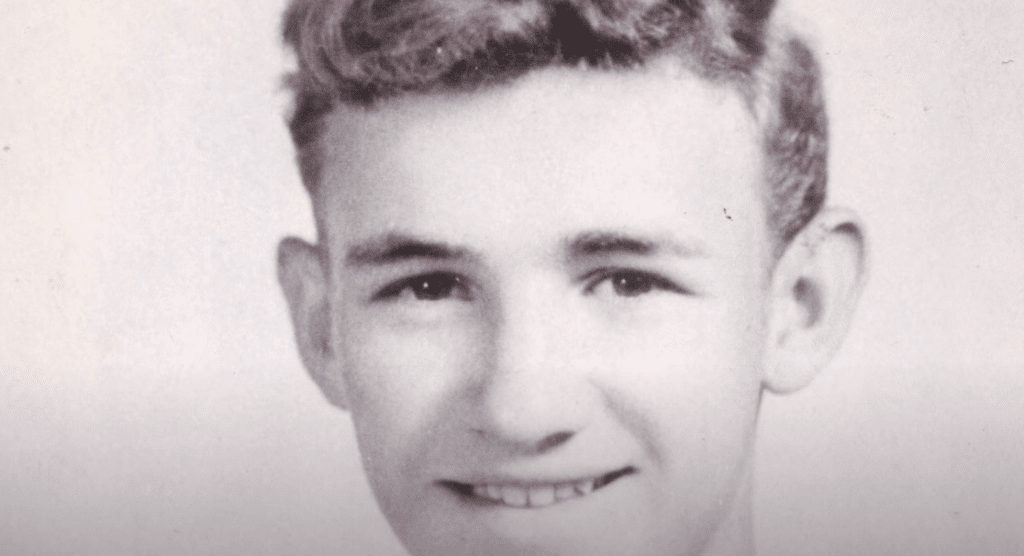 Hackman was born on January 30, 1930, in San Bernardino, California. His family moved around a lot before settling at Hackman's grandmother's house in Danville, Illinois. He remembers going to the movies with his mother, and one visit was especially important. The credits rolled and while exiting the lobby, his mom looked at him and said quote, "I want to see you do that someday."
By age 10, Hackman knew he wanted to act, and his dad influenced him too – in a vastly different way. His parents' marriage was falling apart and one day at 13 years old, Gene was playing in the yard when his dad gave him a single little wave. After that, his parents split, and his father left the family behind. Of that incident, Hackman said quote, "I hadn't realized how much one small gesture can mean. Maybe that's why I became an actor." It's known that Hackman's style leans on subtleties and body language; one simple gesture can be life-altering.
As for industry inspirations, James Cagney was his acting hero. Not a bad idol, considering Orson Welles called Cagney the greatest ever.
Trials and Tribulations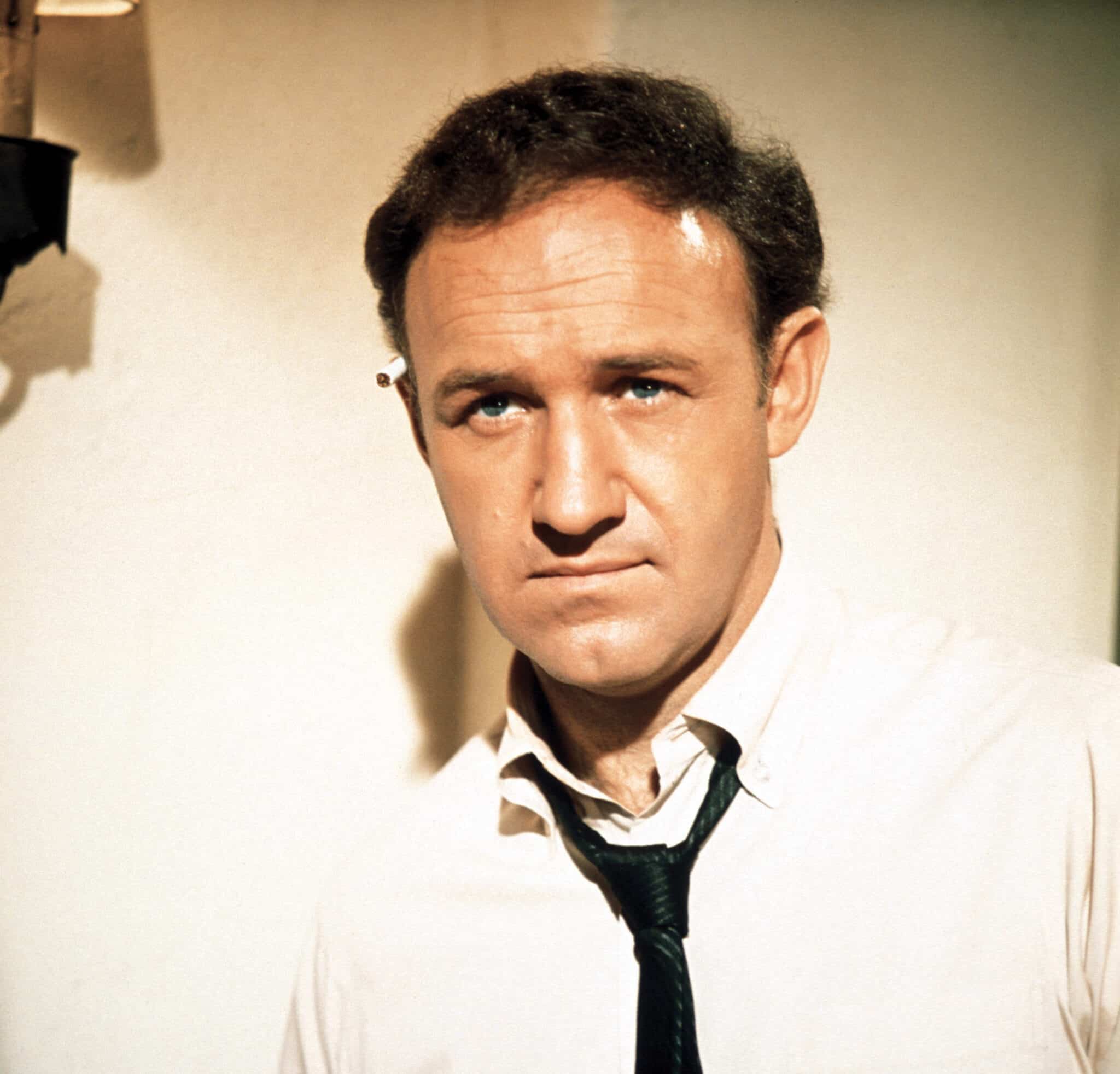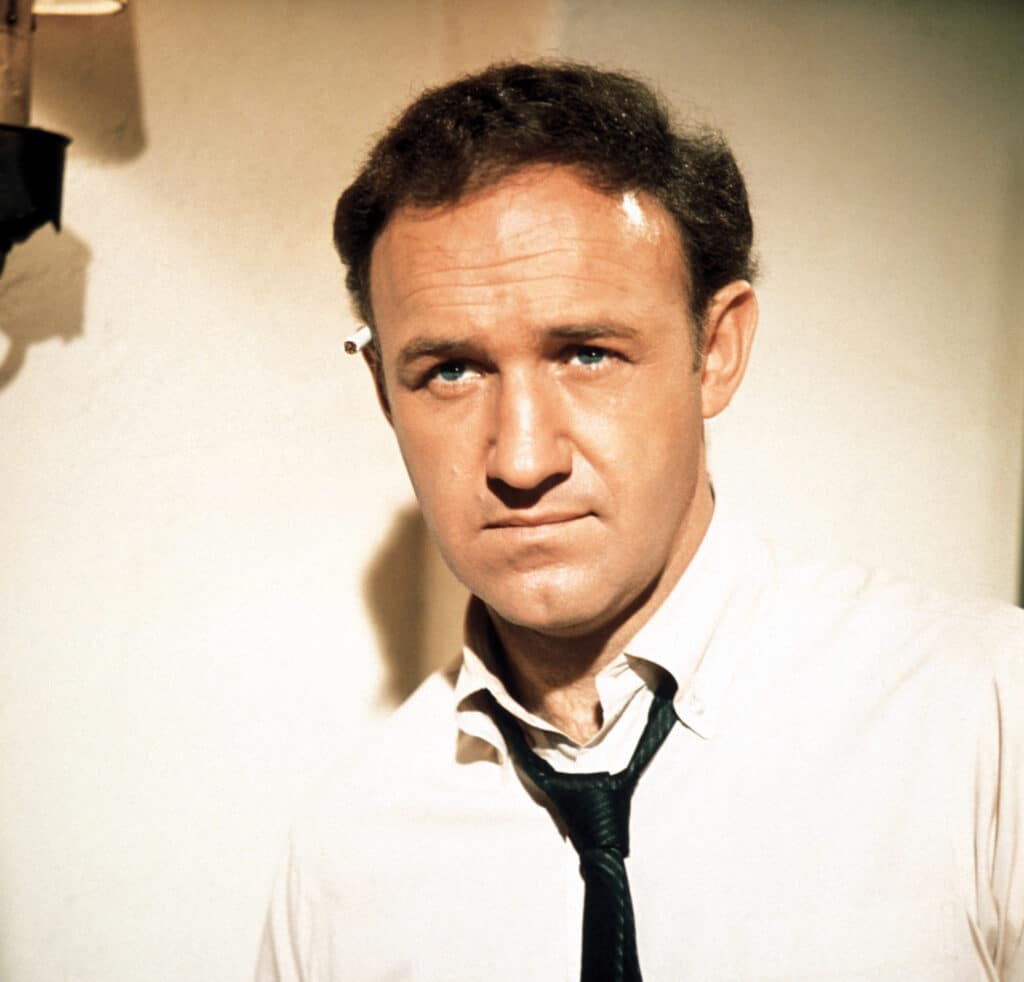 Before he could play in front of a camera, Hackman enlisted in the Marines when he was just 16, lying about his age. He served as a radio operator abroad and took some of that experience with him back home when he took up journalism.
Tragically, his mother, who so vividly dreamed of Hackman on the silver screen, never got to see the picture come into focus. She died in '62. The story goes she had been drinking and smoking in bed, passed out, when the cigarette sparked a fire that took her life.
Odd Jobs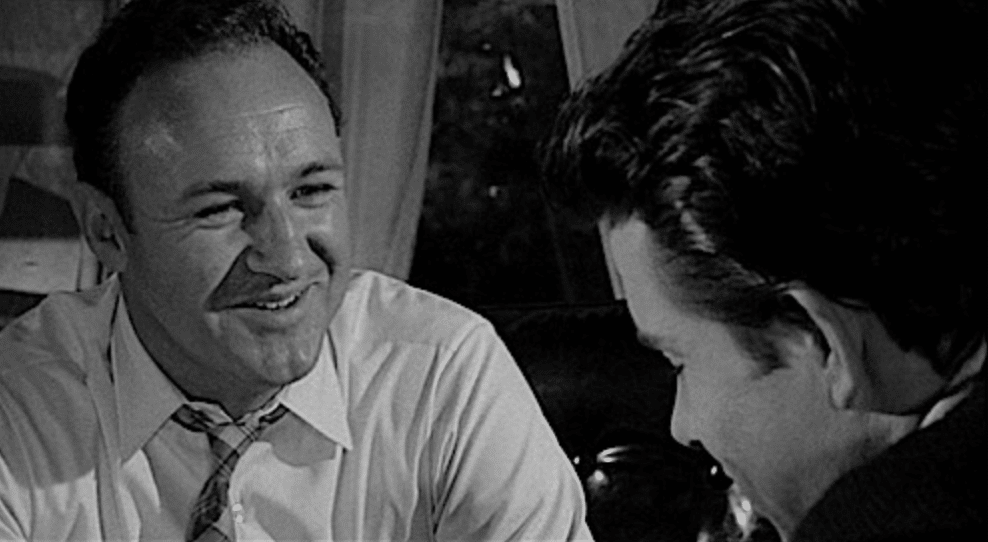 The historic Pasadena Playhouse was Hackman's classroom beginning in 1956. The venue would host some of the biggest names in the industry, from Ernest Borgnine to Jamie Farr of M*A*S*H fame! Hackman himself studied alongside Dustin Hoffman, and the two became good friends.
They were voted by their classmates as Least Likely to Succeed. That hopefully was a joke or it appears blindly ignorant.
It's also important to note that Hackman was a struggling & starving artist early on. He worked odd jobs ranging from a furniture mover to waiter at a restaurant, where he saw an old Pasadena instructor who basically said "I told you so." Little did everyone know, rejection and dismissal just made Gene stronger. It made him determined and just a bit ruthless, but he basked in the struggle as just part of the journey. And Finally, he started landing work, first on the stage, then with his film debut in Lilith.
Bring Home the Trophy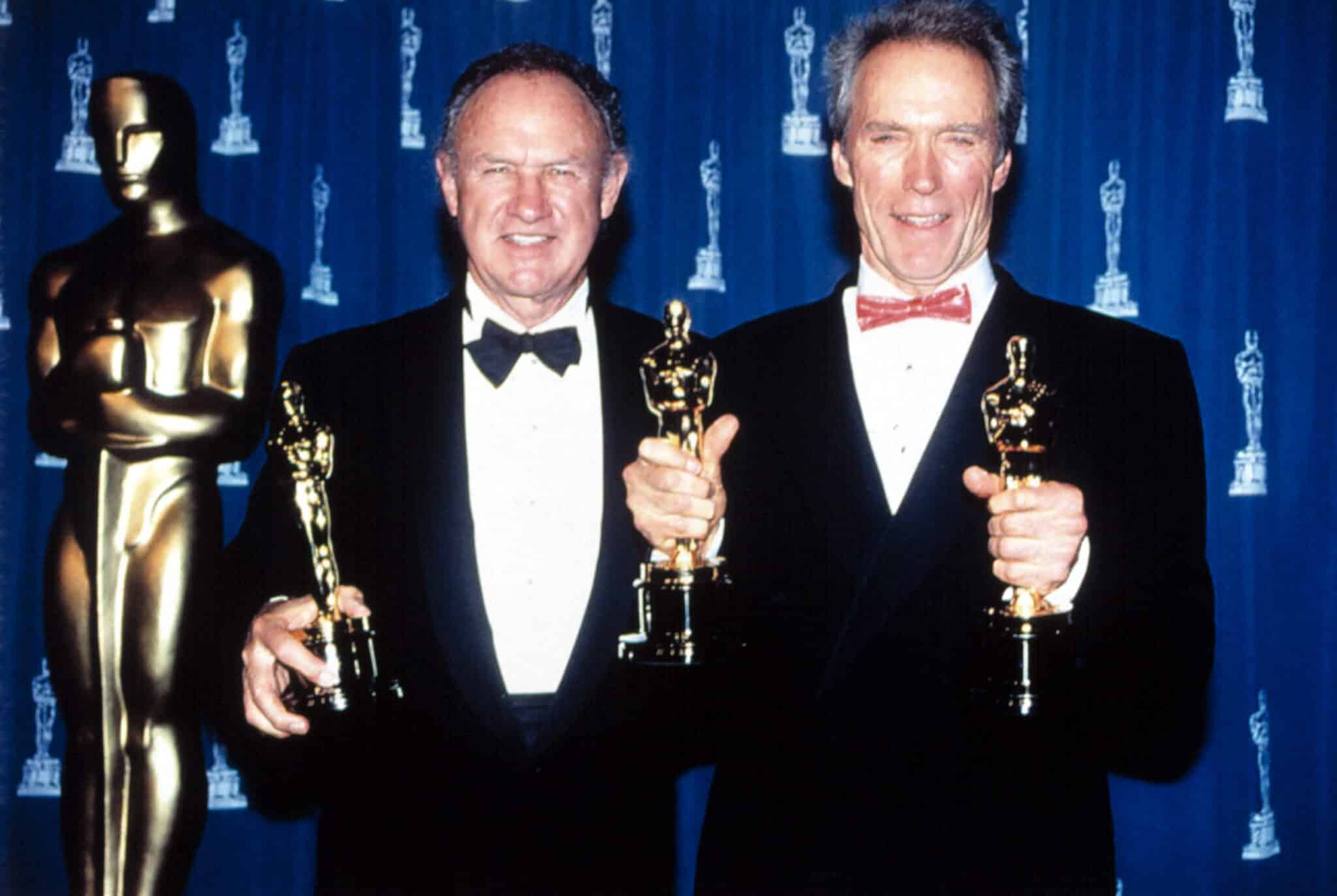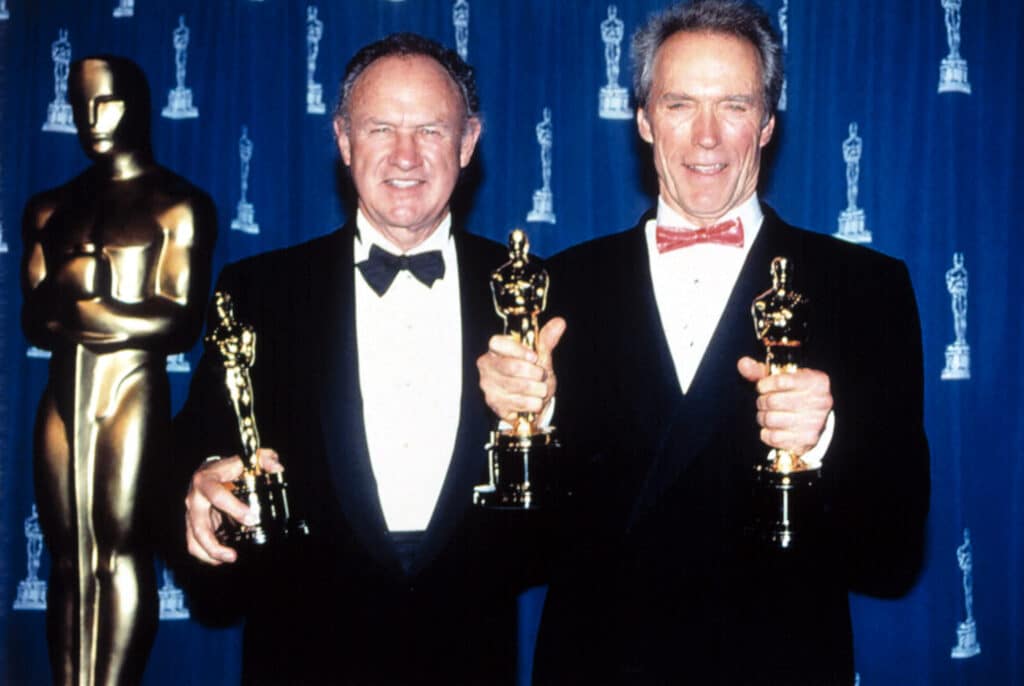 For being such an enduring legend, Hackman's first attention-grabbing role didn't come until he was 37. He played gang member Buck Barrow in Warren Beatty & Faye Dunaway's Bonnie & Clyde. And now people knew who he was, even the academy, as Hackman was nominated for Best Supporting Actor.
He lost that one to George Kennedy from Cool Hand Luke so it's a respectable loss. But Gene would take home the hardware for Best Actor in 1972's The French Connection. Then another Oscar for Best Supporting Actor in the Clint Eastwood directed Unforgiven. And we can't forget his Golden Globe for Wes Anderson's hit comedy, The Royal Tenenbaums. And one more Globe in 2003 in the form of the Cecil B. DeMille Award. Of course, he's also widely celebrated for his role in The Poseidon Adventure and the evil Lex Luther in 1978's Superman.
The price of glory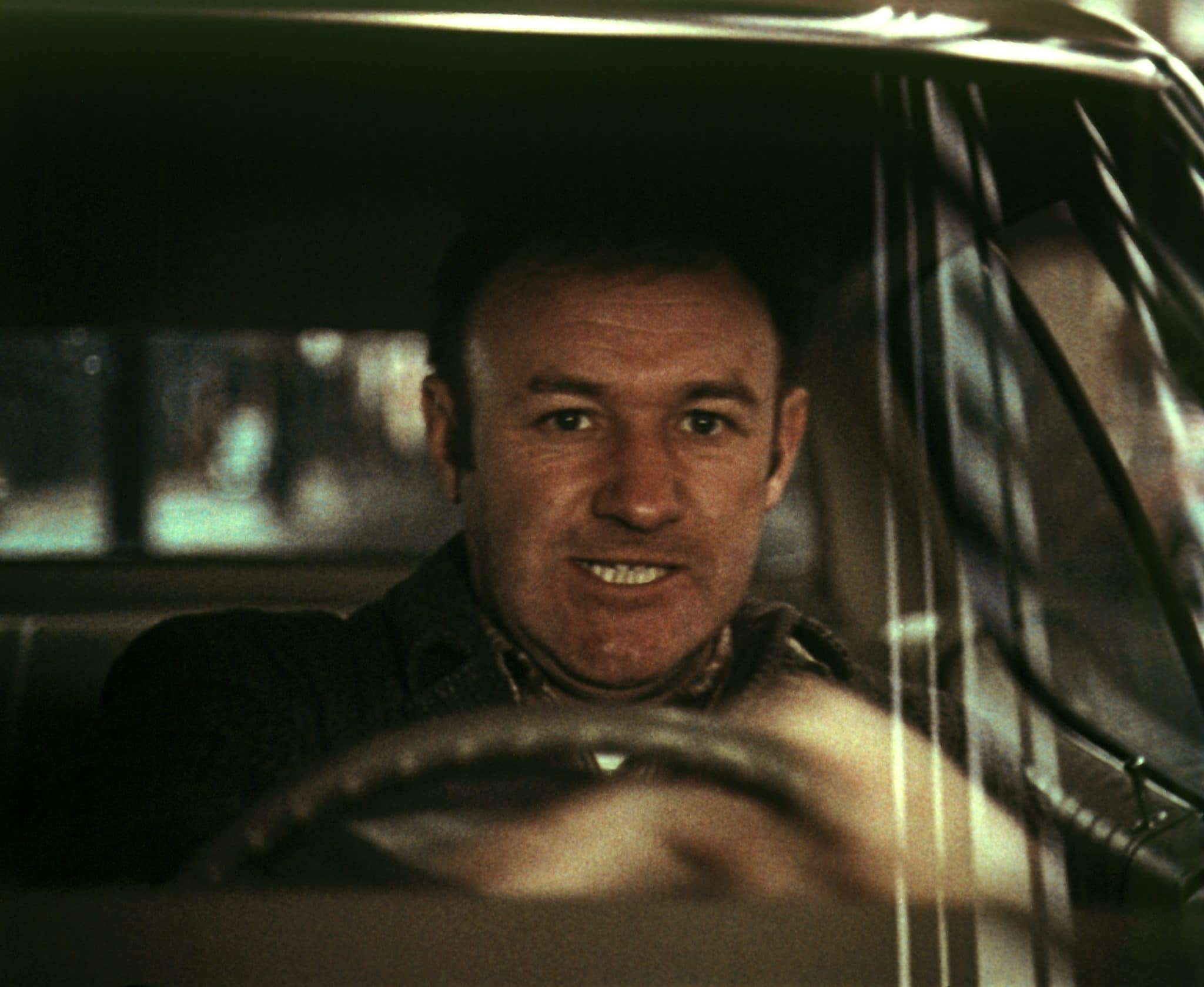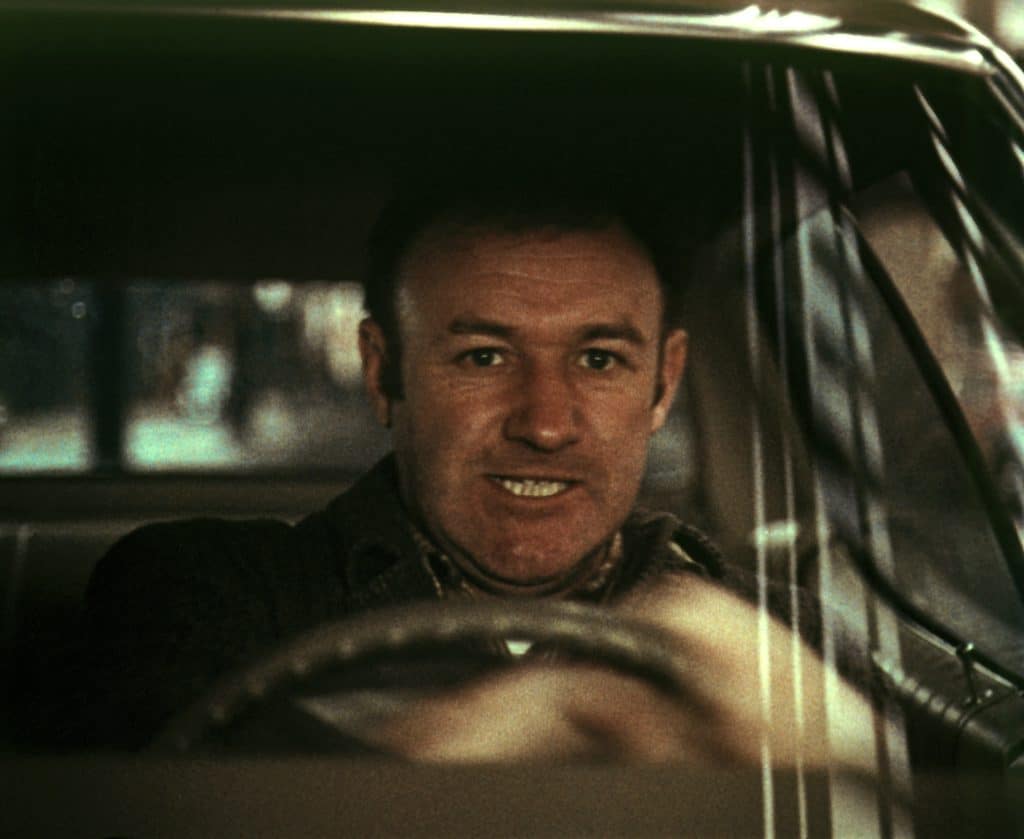 Hackman's fame and success didn't happen in a vacuum. And with more success came more roles that encompassed more of his time, and it ate into his family life, shared first with wife Faye Maltese and their three kids, Christopher, Elizabeth, and Leslie.
Hackman once shared, "I lost touch with my son in terms of advice early on. I was doing location films when he was at an age when he needed support and guidance." A source close to Hackman says this was a big regret of his. It was hard for the kids for dad to be gone for months, and by 1986, Hackman and Faye divorced after thirty years of marriage.
Hackman learned to not take every job that came his way. And the incredible actor actually turned down roles in Close Encounters of the Third Kind, Jaws, One Flew Over the Cuckoo's Nest, and Raiders of the Lost Ark. He wanted to act, not be a star, saying quote, "I was trained to play roles, not to deal with fame and agents and lawyers and the press."
By the 2000s, Hackman thought the job had changed, saying quote: "I miss the actual acting part of it. But the business for me is very stressful."
And stress began to take its toll. Hackman recently revealed that he took a stress test and his doctors warned him that his heart shouldn't be strained anymore. In the '90s, he needed to undergo angioplasty surgery. I mean, just look at that car chase in The French Connection alone. Done without any traffic control, it's no wonder Hackman had some stressful moments on set.
A quiet retreat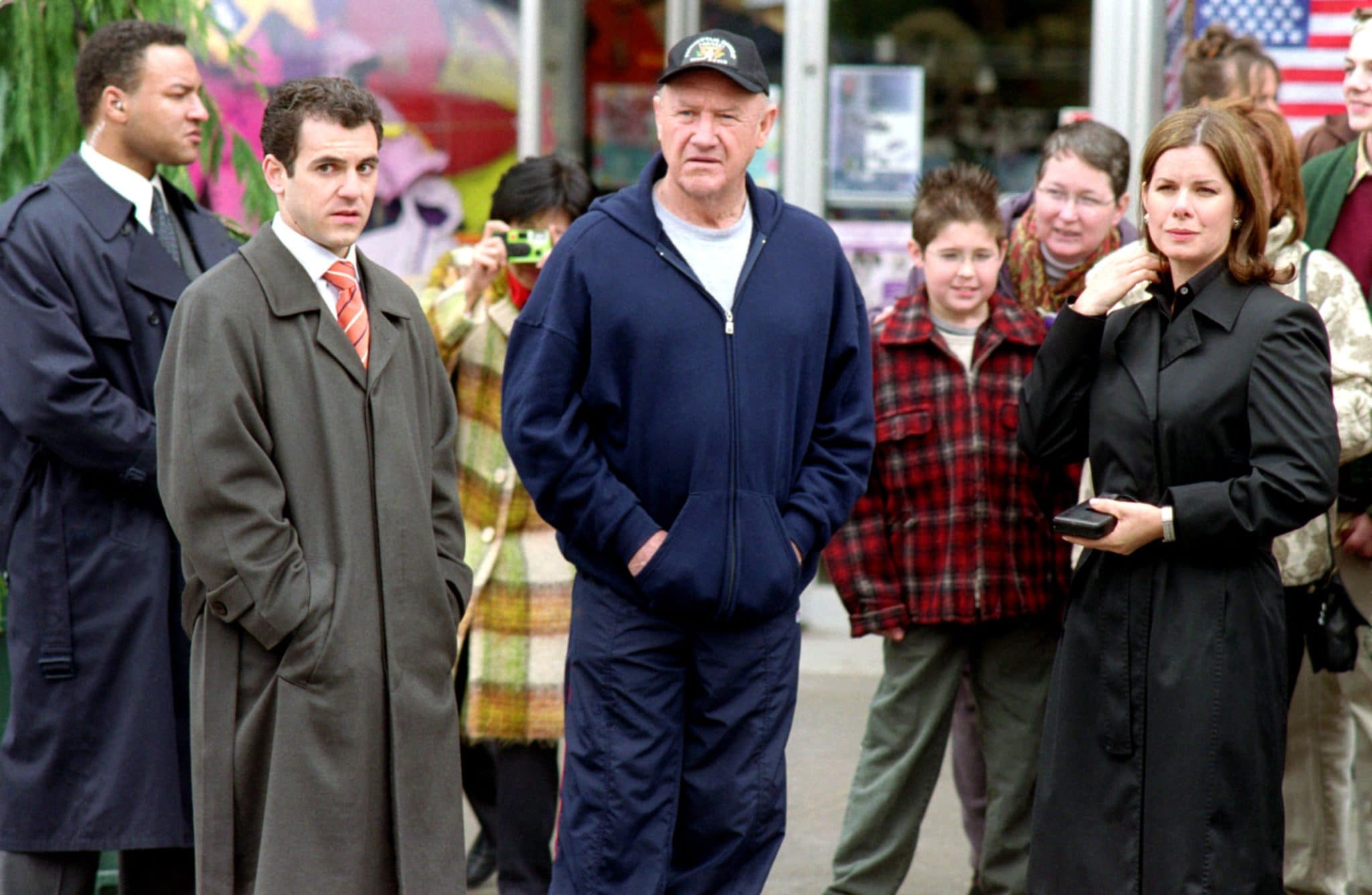 In 2004, Hackman quietly slipped out the back door of Hollywood – a good ole Irish exit. Only after the fact did he make it official in an interview.
Since then, it's been a quaint civilian life. He even found time to love again! He met Betsy Arakawa at a fitness center she worked at in LA. He wasn't fully divorced from Faye when they began dating in the '80s, but Betsy ended up moving into Hackman's home in Santa Fe, New Mexico. In 1991, the two tied the knot and they've been together ever since.
Quaint and quiet
View this post on Instagram
Hackman has stuck to his guns about retiring. The only interruption was narration work in 2016 and '17, first for The Unknown Flag Raiser of Iwo Jima, then for We, the Marines.
It seems he and Betsy are enjoying life in their Santa Fe home watching films together. His favorite tapes to watch are simple stories told by low-budget films, but Friday is usually reserved as comedy night. And while it's not wild car chases, Hackman is an avid bicyclist, even after being struck by a truck while riding at the age of 81! Yikes! Thank goodness he made a full recovery and has been in good health since. He's also a noted gardener and handyman.
Today, Gene is 92 years old and basking in the fruits of his labors. He's amassed a pile of glittering awards and has given so many actors inspiration, even Kevin Costner sites Hackman as the best actor he's ever worked with. And Gene says he just wants to be remembered, "as a decent actor. As someone who tried to portray what was given to him in an honest fashion." Well, I'd say he certainly accomplished that.
From Least Likely to Succeed to becoming one of the greats. With so many amazing films, so let's toast to Gene Hackman. What surprised you most about his life? What film of his is your personal favorite? From Hoosiers to Mississippi Burning he's done some great flicks. So get in the comments and let's find out what everyone's favorite Hackman film is!