1991 saw Patrick Swayze and Keanu Reeves join forces in Point Break, a crime action film with Reeves as an FBI agent and Swayze as the bank robber he's trying to thwart. Participating in a Q&A session recently, Reeves offered nothing but praise for Swayze as he discussed the film.
The event, hosted by Reddit, is an AMA, for "ask me anything." Sadly, Swayze passed away in 2009, surrounded by family, when he was just 57. Though he has been gone for almost 15 years now, he left such strong memories that Reeves still calls the actor the best part of making Point Break.
Patrick Swayze is still loved and celebrated by his 'Point Break' co-star Keanu Reeves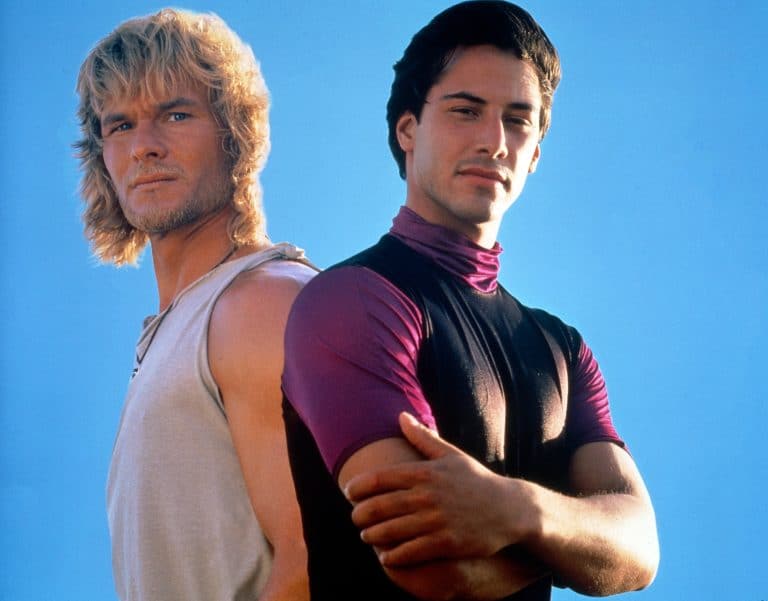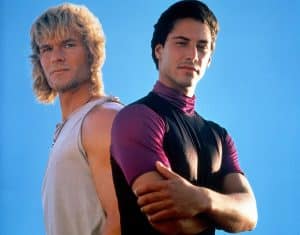 Over on Reddit, one user asked Reeves what his favorite part of working on Point Break was. There wasn't any single scene, stunt, prop, or line that stuck out right away. Instead, Reeves gave a loving shoutout to Swayze. "Working with Patrick Swayze. He was a gentleman," answered Reeves, "and a total pro, a movie star, an inspiration."
Funnily enough, their roles in Point Break pitted Swayze and Reeves against one another – isn't that always the way? Swayze's Bodhi "Bodhisattva" was the tip of the iceberg in a bigger group of bank robbers, putting Agent Johnny Utah – played by Reeves – in particular danger when he goes undercover to identify them all. The film sees the two adversaries develop a complex relationship that makes things even more perilous and uncertain for the agent.
Formative moments in the lives of formative actors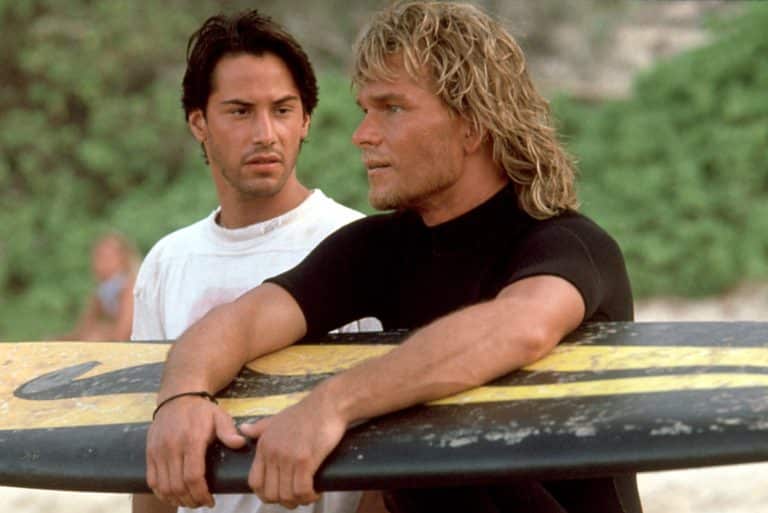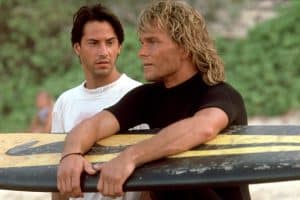 Jumping back to '91 sees both Swayze and Reeves at some very interesting points in their respective careers. By that point, Swayze had The Outsiders, Red Dawn, and Dirty Dancing under his belt and was just coming off the success of last year's Ghost with Demi Moore and Whoopi Goldberg. He was as Reeves said in the AMA, a true star.
As for Reeves, he was finding success in the industry but was not yet the household name he is today. Reeves was in his mid-twenties when Point Break released, and had appeared in 1986's Youngblood, which had actually co-starred Swayze as well. His filmography before Point Break was a bit shorter than Swayze's but did include Bill & Ted's Excellent Adventure. Ultimately, both ended up with extensive and highly celebrated careers that would have anyone calling them "an inspiration."