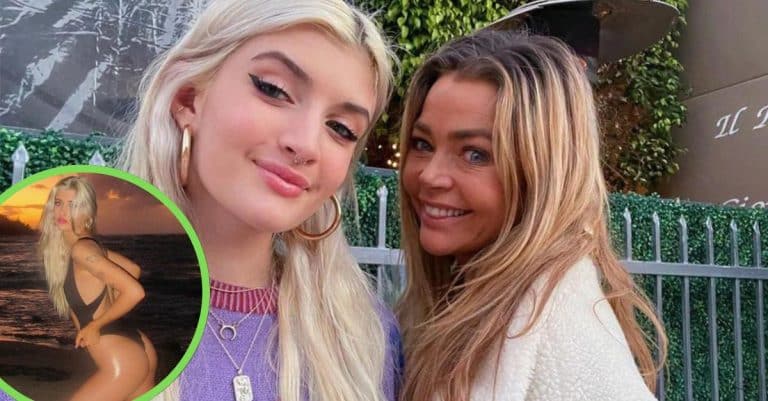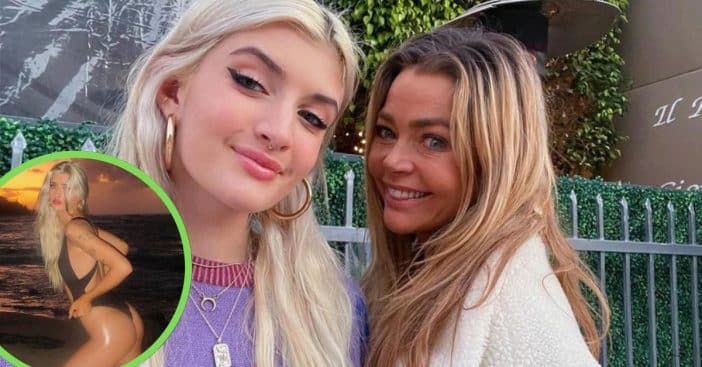 Denise Richards shares oldest daughter Sami with Charlie Sheen. Sami Sheen, 18, is already proving to be the spitting image of her mother, especially in a new photo she shared, in which she can be seen posing on the beach, showing off a sleek bathing suit.
Sami has been enjoying a vacation in Hawaii and her social media page reflects all the ample scenic photo opportunities she's had – and taken full advantage of. She's shared photos of herself in different swimwear both among the foliage and amidst a sandy beach with a stunning sunset. Check out the shots below!
Sami Sheen shows off in a new bathing suit shot
View this post on Instagram
There have been quite a few scenic photos shared by Sami, both in Hawaii and elsewhere, that make up her Instagram page. But most recently, Sami shared some sizzling bathing suit photos, such as one from four days ago. In it, she is seen wearing a metallic two-piece swimsuit, arms raised while she stands in front of a waterfall spilling out into a rippling rock pool.
Sami followed this up a day later with another bathing suit photo. This one was a revealing black one-piece that opened at the torso, effectively serving as a two-piece suit. In this picture, she stood at the beach with a dramatic cloudy sunset framing her from behind.
Sami Sheen shows off her bathing suit collection

View this post on Instagram
Sami has been sharing swimsuit pictures with particular fervor since launching her OnlyFans page in June 2022. Her parents Denise and Charlie had very different reactions to the news. Richards admitted she was considering opening an account just like Sami. In contrast to this, Sheen has vocalized his option to the whole idea.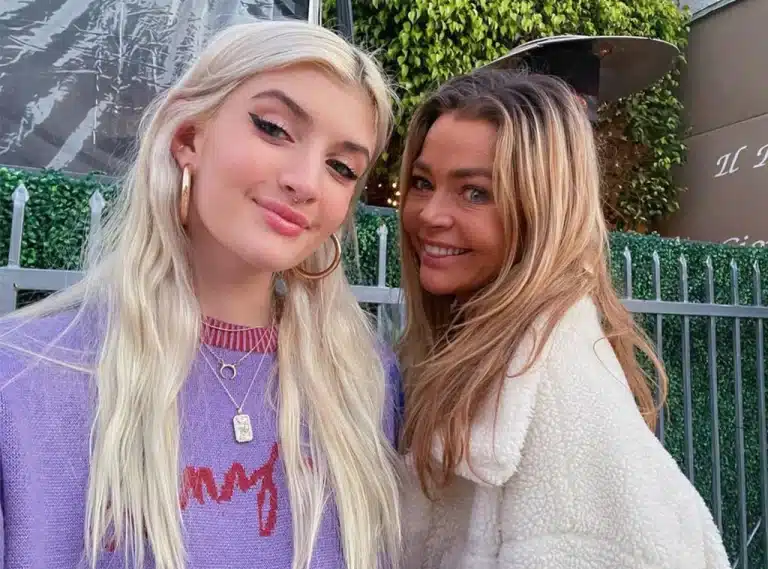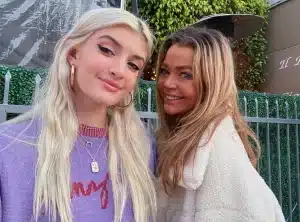 "She is 18 years now and living with her mother. This did not occur under my roof," he clarified. "I do not condone this, but since I'm unable to prevent it, I urged her to keep it classy, and creative and not sacrifice her integrity." When Richards saw backlash from Sami's announcement, she said, "Lots of negative comments on my social this past week. I have to say, I wish I had the confidence my 18yr old daughter has."
Sheen and Richards were together from 2002 to 2006. Richards married Aaron Phypers in 2018 while Sheen was with Brooke Mueller from 2008 to 2011 before once again divorcing.