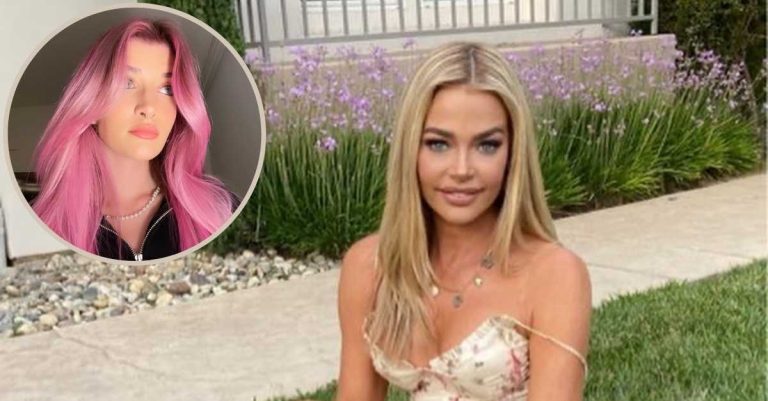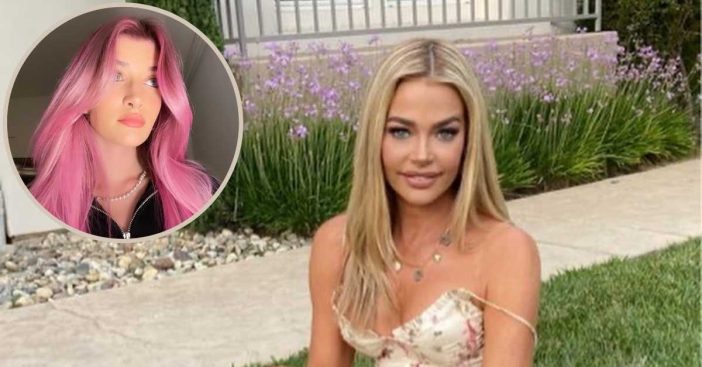 Denise Richards is seriously defending her daughter's decision to open an OnlyFans account. The 51-year-old actress showed her support on Instagram and even hinted at the probability of opening her own OnlyFans account. Charlie Sheen, Sami Sheen's father, has publicly stated that he is against the decision, while Richards believes that her daughter is mature enough to make her own life choices.
Sami's decision to open an OnlyFans account did not go down well with her father. He made this known through a statement by his publicist Jeff Ballard, who spoke to Fox News Digital; "She is 18 years now and living with her mother. This did not occur under my roof. I do not condone this, but since I'm unable to prevent it, I urged her to keep it classy, and creative and not sacrifice her integrity."
Denise Commends Her Daughter's Spirit
On Friday, Denise made a statement on Instagram, writing, "Lots of negative comments on my social this past week. I have to say, I wish I had the confidence my 18yr old daughter has. And I also can't be judgmental of her choices. I did Wild Things & Playboy, and quite frankly, her father shouldn't be either."
The actress continued, "And to be able to ignore the negativity at her age? It took me many years & sometimes I still struggle. I'm in awe of her ability to be able to shut out the noise. Because it can destroy you."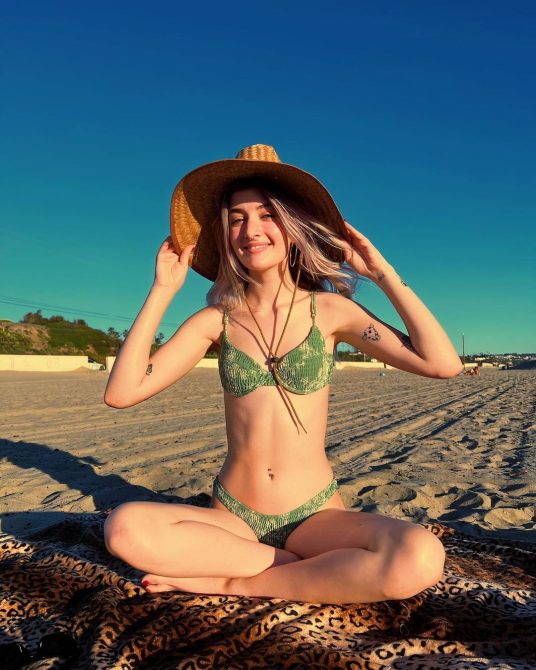 She also stated that she got to know about OnlyFans a couple of months ago and is contemplating opening an account with the online service. "Is it so bad to control it & monetize it too? I'm sorry, but s- if I can get paid at my age? To see me in a bikini!?! God bless you. Perhaps I should open my own account," she said.
Sami Sheen Fires Trolls Who Bodyshamed Her
Sami Sheen is getting popular on Instagram with a huge 47,000+ followers. She clocked 18 in March and moved back with her mother after years of estrangement due to some tension between them. While taking on a Q&A session via her Instagram stories, she answered a troll who asked if she thought her body was perfect enough to open an OnlyFans account.
In response to the mocking question, she shared a picture of herself with a plateful of pizza slices in her hands, and she responded, "Yes because there's no 'body' you need to have in order to do it. Only thing that matters is making sure that you're comfortable with what you're posting & remembering that all bodies are beautiful."