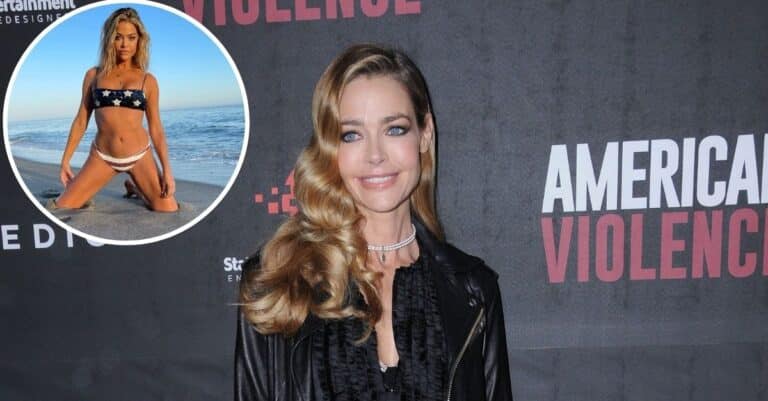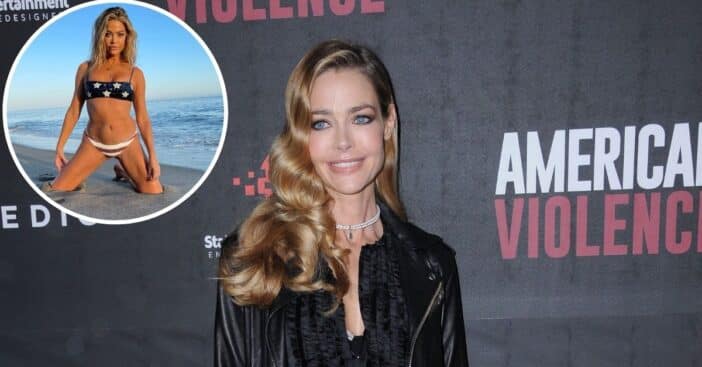 Denise Richards took to Instagram to celebrate Independence Day while promoting the launch of her OnlyFans. The former Real Housewives of Beverly Hills star wore a red, white, and blue bikini that reminds you of the American Flag on sight, posing by the ocean in Malibu. She took the photo by the shoreline, with the beautiful sunset in the background with the caption, "Happy 4th," on her snap, along with a prompt that directs viewers to her newly launched sharing site.
The 51-year-old joined OnlyFans following her 18-year-old daughter, Sami Sheen, who announced her intentions to join the platform, where content creators offer subscription-based photos and videos for money. Richards appreciated her fans for "all the love and support" as she finds her way around the platform.
Onlyfans Experience
View this post on Instagram
In her bio, Richards wrote, "I really enjoy connecting with you. It may take me a couple of days to really grasp using this platform and answering all my messages, but I will get back to each of you."
"I will also be taking photos to share on the wall for free with some PPVs over the next couple of days. It is ONLY ME on here, so I'd love some suggestions! PS; I'd like to also know what time is best to come on and not miss you… also, going to try and do some live streams when I get it all figured out!" she added.
Other celebrities like Amber Rose, Cardi B, Carmen Electra, and a good number of others have also found OnlyFans a good ground to provide exclusive content to fans and get paid for it. Carmen Electra told Fox News Digital that OnlyFans has helped her become her own boss and has given her complete agency over what content she chooses to put out. She added that she finds the experience empowering and safe.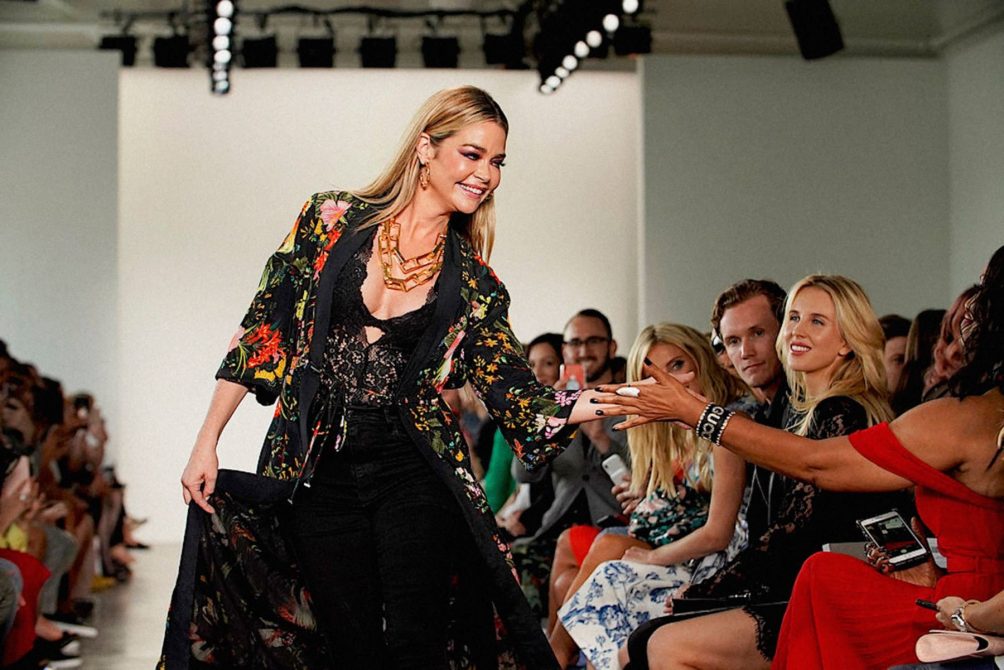 "I have become my own creative director, my own stylist, my own visionary," Electra said. "You're one-on-one with the fans, so they can do requests, and I love it. It can be really, really fun."
Denise Richards joins daughter, Sami Sheen, on OnlyFans
The actress is very aware of her daughter's OnlyFans accounts, and she told Us Weekly of her intention to provide guidance and trust as needed. "Sami is 18, and this decision wasn't based on whose house she lives in," the actress said. "All I can do as a parent is guide her and trust her judgment, but she makes her own choices."
However, before her interview with Us Weekly, Richard's ex-husband, Charlie Sheen, with whom she shared Sami expressed his displeasure over their daughter's decision. Regardless, he trusts that she is old enough to choose. Charlie told Fox New Digital through his publicist, Jeff Ballard- "She is 18 years now and living with her mother. This did not occur under my roof. I do not condone this, but since I'm unable to prevent it, I urged her to keep it classy, creative, and not sacrifice her integrity."
However, Sheen responded after his ex-wife's response via Us Weekly, showing keenness in supporting their daughter. "Denise has illuminated a variety of salient points that, in my haste, I overlooked and dismissed. Now more than ever, it's essential that Sami have a united parental front to rely upon as she embarks on this new adventure. From this moment forward, she'll have it abundantly," he told Fox News Digital.