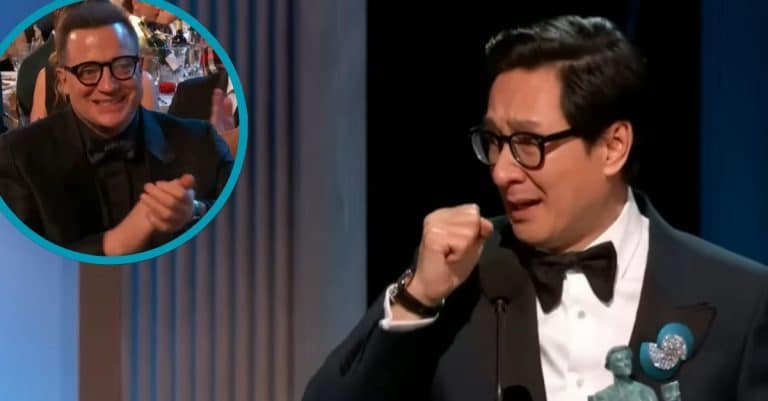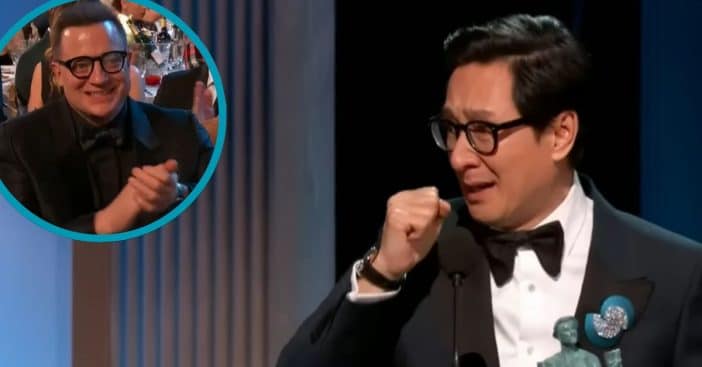 It has been an eventful and emotional last few years for Brendan Fraser and Ke Huy Quan in different yet similar ways. Both had their careers reach an early peak with popular archeological adventures and both slipped quietly from the limelight due to unsavory stressors – only to reemerge with a bang.
So, when both were honored at the 29th Screen Actors Guild (SAG) Awards on February 26, both former colleagues had double the reason to celebrate. In fact, Fraser, who won best actor, grew outright tearful during Quan's speech on Sunday.
Brendan Fraser sheds tears during Ke Huy Quan's SAG Awards speech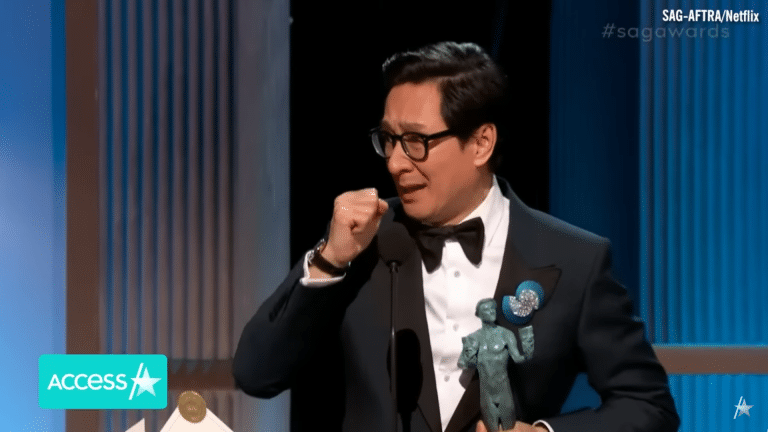 2022's Everything Everywhere All at Once, directed by Daniel Kwan and Daniel Scheinert, stars Stephanie Hsu, Ke Huy Quan, Jamie Lee Curtis, Jenny Slate, Harry Shum Jr., and James Hong. It also took the cinematic world by storm, receiving 11 nominations at the 95th Academy Awards. On Sunday, Quan took home a SAG Award for best male actor in a supporting role. The win meant a lot for the Asian and Asian-American community and for Quan, who said, "This is a really emotional moment for me."
Quan is the first Asian actor to win in the category of his victory. Quan urged other actors to "Please keep going, because the spotlight will one day find you." Quan voiced his awe that "the landscape looks so different now than before." As Quan encouraged those "who are struggling to be seen" in the acting world, Fraser was spotted shedding tears.
A personal milestone triumph for Ke Huy Quan and Brendan Fraser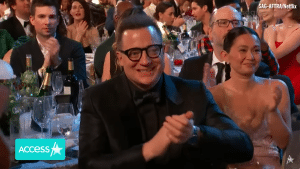 Both Quan and Fraser can relate to his speech from Sunday night. Fraser became an adventure movie icon with The Mummy saga but largely disappeared from Hollywood years later. He was reportedly abused by an industry member, which also led him to boycott the 2023 Golden Globes, in protest of what former HFPA president Philip Berk did to him. But this weekend, Fraser marked his cinematic return with The Whale by winning the SAG Award for Best Actor.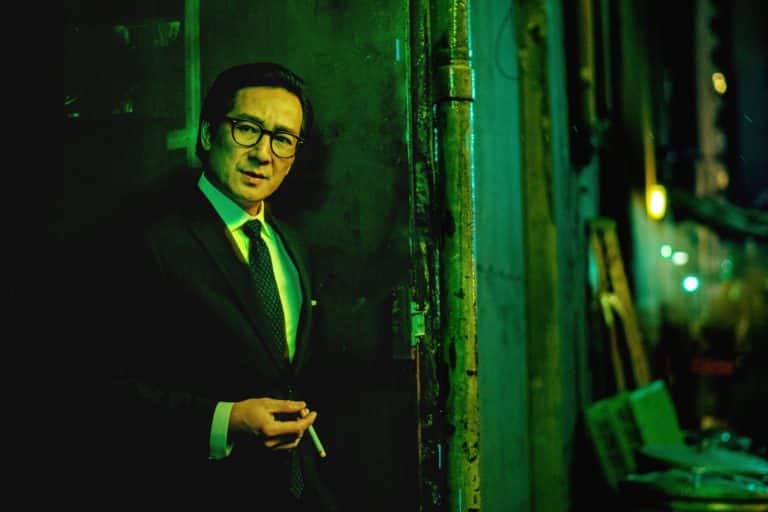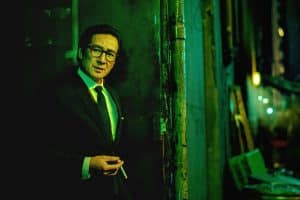 As for Quan, he appeared alongside Harrison Ford in 1984's Indiana Jones and the Temple of Doom, then the following year had a starring role in The Goonies. He also acted appeared in 1992's Encino Man, which starred Brendan Fraser. But work dried up for Quan as there came a time when work for Asian American actors was limited, especially when Quan wanted meaningful roles that weren't just bit parts.
"For the longest time, I wished I was better," admitted Quan. "Hollywood writers were just not writing roles for Asian actors. I didn't think like that. I would always fantasize: "What would it be like for me to be in that role?" But of course, it never happened. Hollywood didn't write roles like that for Asian actors. I didn't know it then, so I just blamed myself."
Hopefully, this recent flood of recognition means more good things to come for both actors.