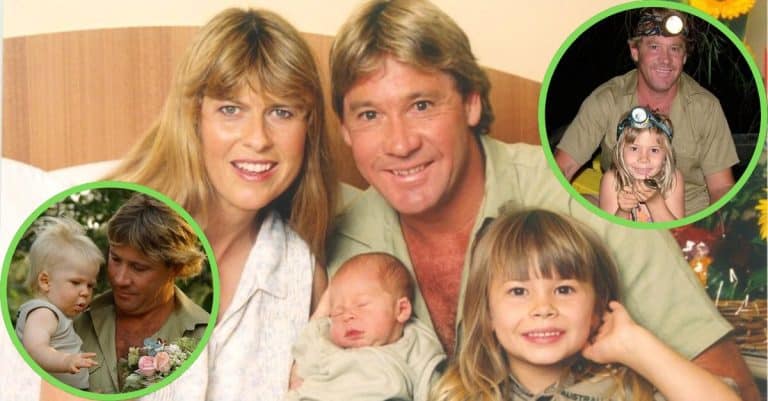 Steve Irwin was just 44 years old when he died, leaving behind wife Terri Rains and children Bindi and Robert. His death, caused by a fatal stingray attack, fell on September 4, 2006, sixteen years ago this month. Bindi and Robert both shared heartfelt tributes on this somber occasion, which is especially bittersweet because of this day's other meaning at a national level.
As People notes, September 4 is also Australia's Father's Day. Both Irwin kids made reference to this holiday in their tribute posts. But their words of kindness went further; Bindi celebrated "Grandpa Crocodile" as a grandfather to her daughter Grace Warrior, and Robert acknowledged others celebrating Father's Day without their dads. Come honor the legacy of Steve Irwin with his family here.
Bindi Irwin is thankful on the anniversary of Steve Irwin's death

View this post on Instagram
On the anniversary of Steve Irwin's death, Bindi shared a photo of herself and her father from years ago. She is still a child in the picture, and both she and Irwin are seen smiling together while sitting in a boat. "Grandpa Crocodile, I know you would've been the most incredible grandfather because you were such an extraordinary dad," she captioned the post.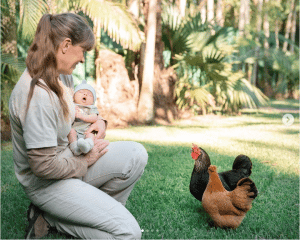 She went on to say, "Thank you for being an amazing guardian angel for Grace." Bindi was just eight years old when Irwin died; now, she is 24. Her daughter Grace never got the chance to meet the Crocodile Hunter host, though both Bindi and dad Chandler keep his memory alive and thriving around her, which is made especially easy when Grace is at the Australia Zoo, which features many posters of her famous grandparents.
Robert Irwin mourns on the anniversary of Steve Irwin's death
View this post on Instagram
"It's Father's Day today in Australia," Robert explained on his own post, also shared on the anniversary of Irwin's death, "and I am sending my love to those who are missing their dad today. I cherish all the good times with my dad and feel grateful to be able to keep his memory and legacy alive." Today 18, Robert was just two years old when his father died; Irwin's chest had been pierced by a short-tail stingray barb while filming in the Great Barrier Reef.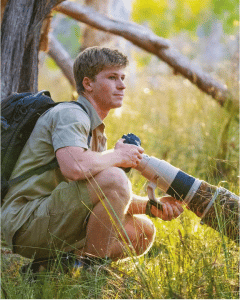 Just as Irwin was known for personally handling various animals himself and for documenting their behaviors in nature, Robert has gone on to become an award-winning nature photographer. Indeed, he's ready to leave Australia and travel the world to continue this work at a global scale. While his family is sad to say this goodbye, mom Terri is dedicated to continuing their ongoing conservation work.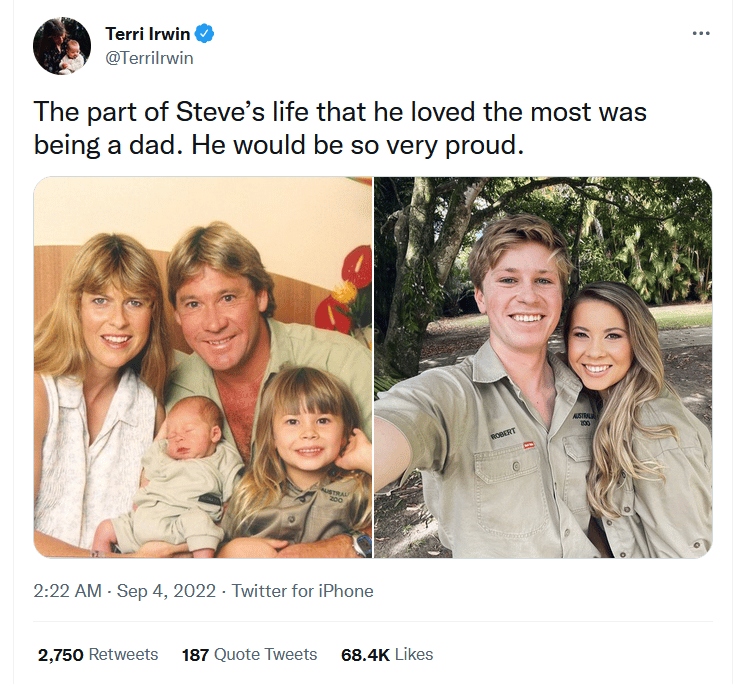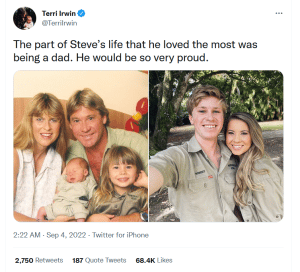 This sees Terri continuing her animal rescue work documented on Crikey! It's the Irwins, in addition to working at the Australia Zoo. Those days of animal welfare advocacy – along with grandparenting – are not going to involve dating anytime soon, she has also repeatedly insisted. In her own tribute post, Terri said on Twitter, "The part of Steve's life that he loved the most was being a dad. He would be so very proud."
While Australia's Father's Day happens to fall on the tragic anniversary of Steve Irwin's death, November 15 is celebrated as Steve Irwin Day, chosen to reflect the birthday of his favorite Galápagos Islands turtle.