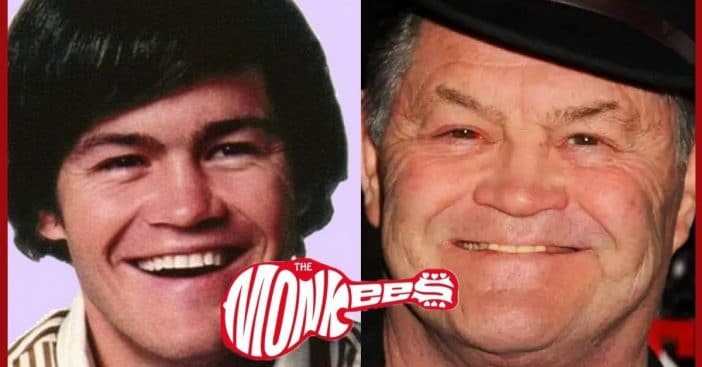 UPDATED 9/5/2022
While the Monkees may have first been known as a music-driven television comedy that won two Emmys in 1976, no one could have possibly foreseen the impact this Monkee Momentum had. The Last Train to Clarksville was about to depart, and America wanted to go along for the ride. Consisting of former child stars Micky Dolenz and Davy Jones, and throwing in the musically gifted Peter Tork, and Michael Nesmith, these four teen idols did something no one was expecting. They flat out competed with the best bands in the best era, taking on the Beatles, the Beach Boys, and becoming synonymous with 1960's music forever. They flat out made believers out of all of us. 
Today we're taking a deeper look at the pop-rock sensation, the Monkees. Let's check them out!
Micky Dolenz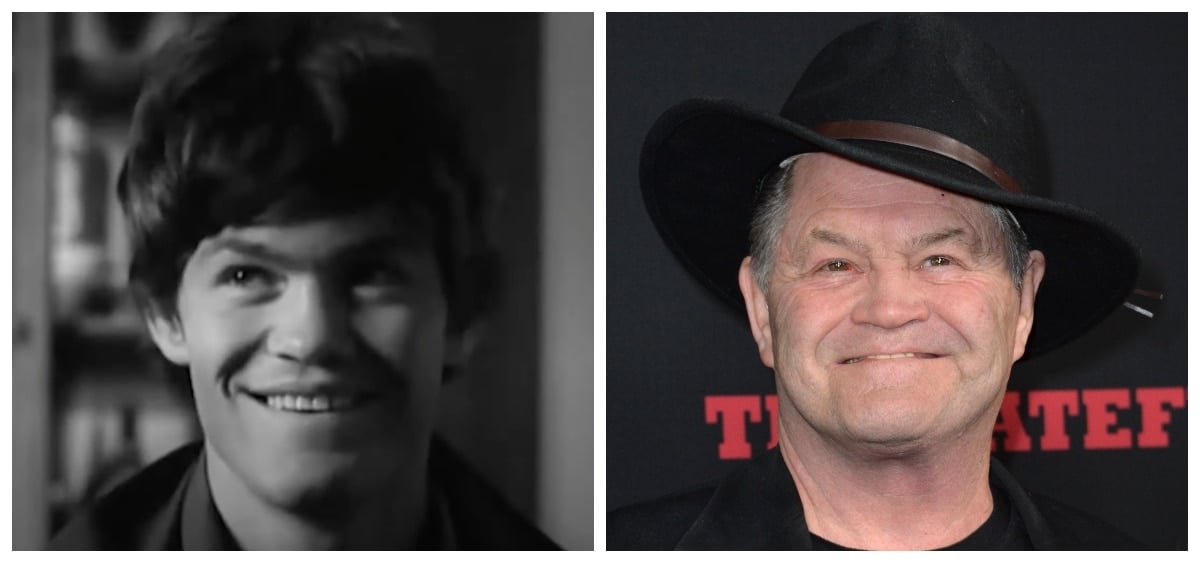 Being the son of actors George Dolenz and Janelle Johnson, Micky Dolenz was destined for fame. He got his start at just 11 years old in the children's show, Circus Boy. He began his musical education for this show, taking guitar lessons for a promotional circus boy tour, where Micky and a baby elephant traveled doing tricks and songs. He took to music. Created his own band "Micky and the One-Nighters" who did some originals plus covers, his favorite to perform being "Johnny B Goode". And when the Monkees audition arose, he rocked out to Chuck Berry's masterpiece and won the job.
RELATED: Micky Dolenz Opens Up About Filming 'The Monkees' TV Series
Micky was chosen as the drummer and a lead vocalist, and with some lessons, he even learned how to play drums properly. According to Mike Nesmith, Dolenz's distinct voice made the Monkees stand out and he and Peter Tork would occasionally pass over lead vocal duties to Dolenz on their own compositions if things weren't sounding right. Dolenz wrote some of their hits and provided lead vocals for monumental tunes like "Last Train to Clarksville", "Pleasant Valley Sunday", and "I'm a Believer". Dolenz even directed and co-wrote the show's finale.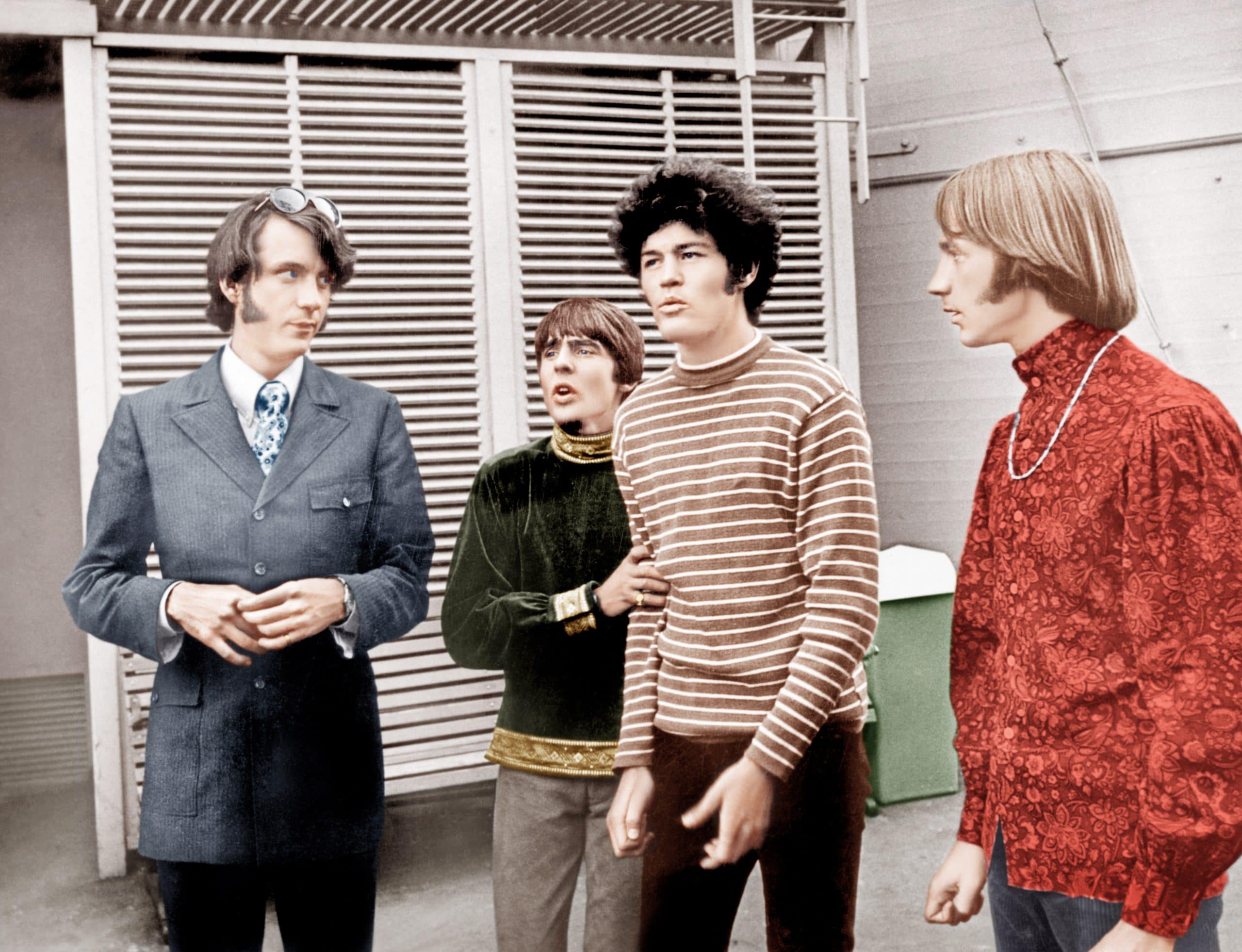 After The Monkees ended, he did a lot of voice work, cartoons like The Funky Phantom, Devlin, and Captain Caveman and the Teen Angels. The '80s reignited some Monkee Mania with a reunion! There was a screening of the entire Monkees TV series on MTV and a single ("That Was Then, This Is Now") which reached No. 20 on the Billboard Hot 100. Then in 1987, a 20th-anniversary tour, a greatest hits album, and a brand new LP, Pool It! brought even more exposure.
Micky has also worked closely with legendary musicians like Carole King, Brian Wilson of the Beach Boys, and more. In recent years, Micky and Nesmith have been touring again, basking in the Monkees limelight once again, singing Monkees hits. In May 2021, the two released a solo album called Dolenz Sings Nesmith. Dolenz has been married three times and is the father of four daughters. Today at 77 years old, Micky is currently getting ready to embark on the Monkees farewell tour.

Davy Jones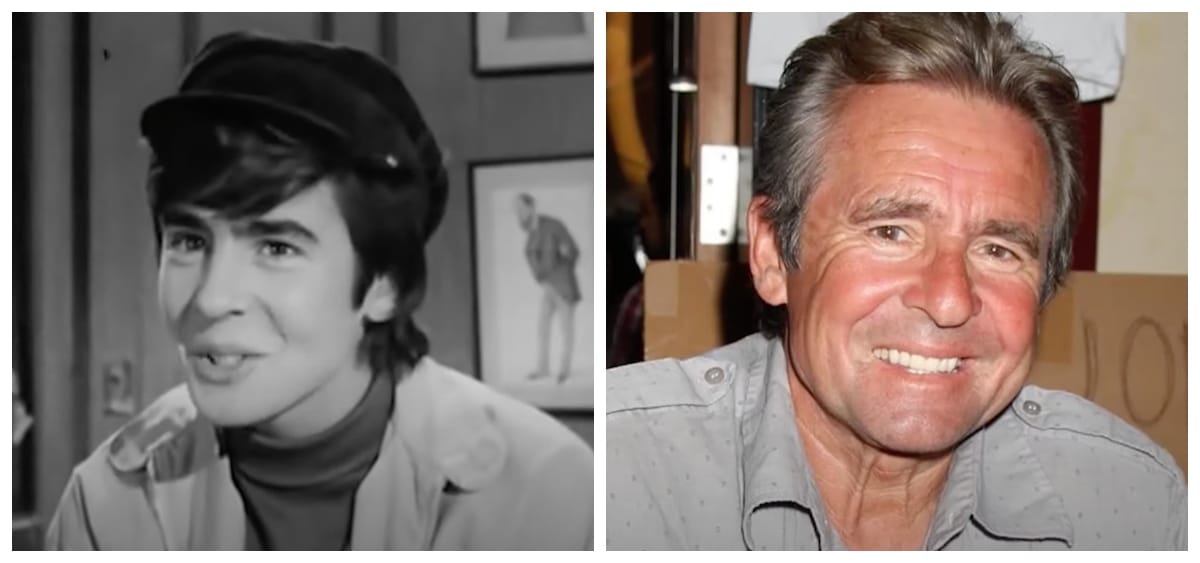 Davy Jones was a huge draw to this series, petite with big eyes and bigger charm. Davy, like Micky, also started out quite young, with his first TV gig coming at 15 years old in an episode of BBC's Coronation Street. Following the death of his mother, Jones rejected acting in favor of a career as a jockey, but even though his jockey mentor believed in him, he pushed Davy to take a role as the Artful Dodger in a production at London's West End. He took his Artful Dodger to Broadway and even got nominated for a Tony! 
The same night the Beatles made their historic Ed Sullivan performance in 1964, little Davy was there with his Oliver co-star Georgia Brown performing on Sullivan too. Jones said of that night, quote: "I saw the girls going crazy, and I said to myself, this is it, I want a piece of that." Following Sullivan, Davy both scored a TV contract and his single "What Are We Going To Do?" debuted on the Hot 100.
When the Monkees were being formed, Davy had a leg up, as his TV contract was with the producing Screen Gems, singing lead vocals on perhaps their greatest hit, "Daydream Believer." After Season 1 ended, Davy disappeared from the public for several weeks, while a series of morbid rumors about his health made the rounds. Reportedly, the unfortunate truth was that Jones had received a draft notice, and decided to fast for weeks in order to fail the physical. It worked. 
Post-Monkees, Davy opened up his first store in New York City called Zilch, which sold "hip" clothing and accessories, even allowing customers to design their own clothes. But he didn't give up on music or television. From Laugh-In to My Two Dads, Davy was always a bright spot guest-starring on shows. He even continued into the '90s with Boy Meets World and Sabrina The Teenage Witch.
Musically he collaborated with U2 and continued with solo work too, including his album called Just Me in 2001. In 2008, Yahoo Music named Davy Jones the #1 teen idol of all time. In the early 2000s, he began performing during Epcot's Flower and Garden Festival, a yearly gig he continued until his death. In 2012, Davy was tending to his horses when he began complaining of chest pains and difficulty breathing. After being rushed to the hospital, a severe heart attack took Davy Jones from this world at 66 years old.
Peter Tork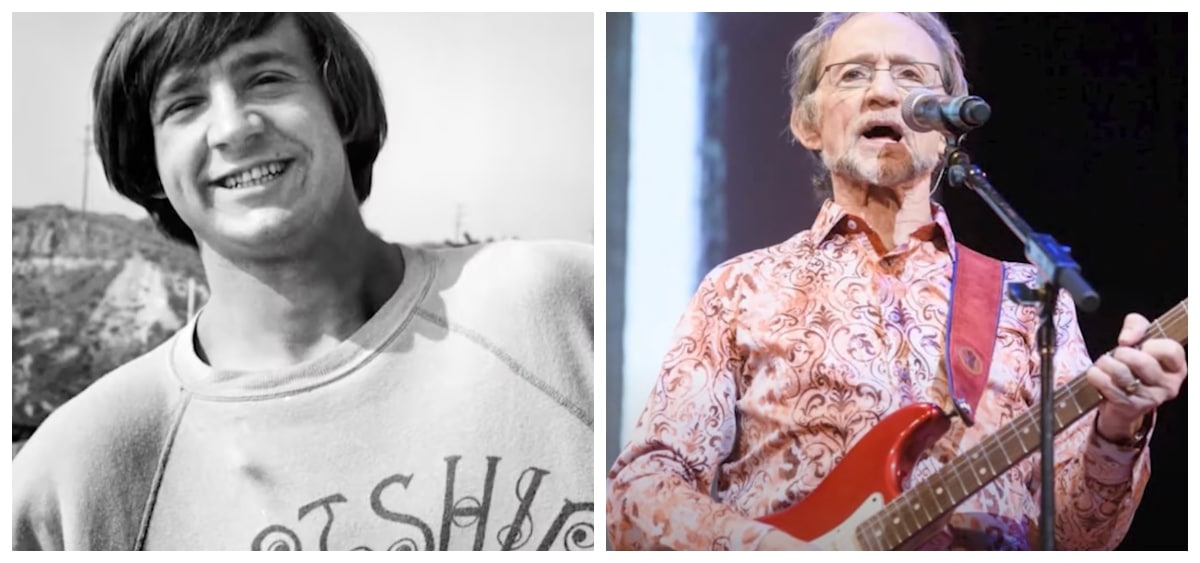 Peter Tork often played the dumb role – but was far from that in real life. Tork moved to New York City after college and straight into the folk scene of the 1960s. Musician Stephen Stills was considered for a Monkee but didn't pass the final screen test, but Stills pushed his former roommate, Peter Tork, to audition and the rest is history. He was the most musically efficient Monkee, the only one allowed to record any tracks on their first two albums. 
Tork was also the first to depart the group at the end of '68, using an opt-out clause in the original contract. But the buyout left him with little money. So he taught algebra and coached baseball at a private school, even worked as a singing waiter at one point. He Said later he'd have been pleased to join Micky and Davy in their reunion tour, had they asked.
But Tork did make some great tunes, He collaborated with the Beatles' George Harrison. But his record and movie production studio flopped, and Tork was forced to sell his home and move into David Crosby's basement for a time. In the mid-70s he finally reunited with Mickey and Davy, joining them for the single "Christmas Is My Time of Year." And he also joined the highly successful 20th-anniversary reunion tour. Tork sporadically did some acting too, like 2 episodes of Boy Meets World in 1995, and even a horror flick called, I Filmed Your Death. Which was his final acting endeavor. 
Back in 2009, Tork was diagnosed with a rare neck cancer. He had undergone surgery and radiation therapy for years before his cancer returned in 2018 and he died the following year, just 8 days after his 77th birthday. 
Michael Nesmith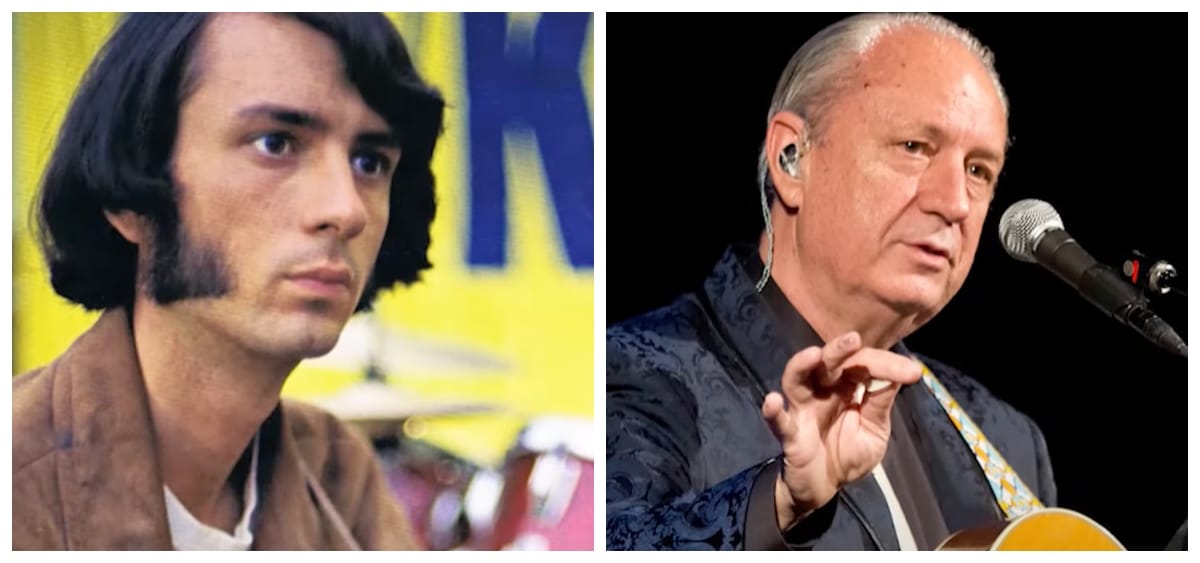 Nesmith started his musical career singing in folk clubs around LA, serving as the "Hootmaster" for the Monday night hootenanny at The Troubadour, a West Hollywood nightclub that featured some outstanding young talent.  Nesmith won his Monkees role by appearing nonchalant. He rode his motorcycle to the audition and wore a wool hat to keep his hair out of his face. And when producers whittled the pool down, the "wool hat" guy was a finalist. He wrote a lot of the songs for the Monkees, like "The Girl I Knew Somewhere" and "Mary, Mary" – quality hits. 
But similar to Tork, Nesmith was fed up with the manufactured music and image, not being as true a musician as he is, so he also bought out his contract in 1970, and it also put him in a financial bind. He didn't participate in the 1986 reunion tour because of prior bookings, but he did jump on stage for the encore of the LA show, to much fanfare. Post Monkees, he helped form the group First National Band where he wrote most of the songs, including their hit "Joanne." The song hit number 21 on the Top 40. He has been considered one of the pioneers of country-rock.
In 2018, Micky and Michael toured together for the first time under the banner "The Monkees Present: The Mike and Micky Show." Even though the tour ended up being cut short due to health problems on Michael's part – which resulted in quadruple bypass surgery – they eventually reunited to make up for those canceled dates in 2019. Sadly, Nesmith passed away the morning of December 10th, 2021, at the age of 78 from heart failure. He had just wrapped up the Monkees farewell tour with Dolenz a few weeks prior. 
So let's toast to the Monkees… Who enjoyed watching their series back in the day? What is your personal favorite tune of theirs? From the gold standards of "I'm a Believer" and "Clarksville" to lesser-known gems like "For Pete's Sake" and even newer songs like "She Makes Me Laugh." Get in that comment section and let's share some memories!