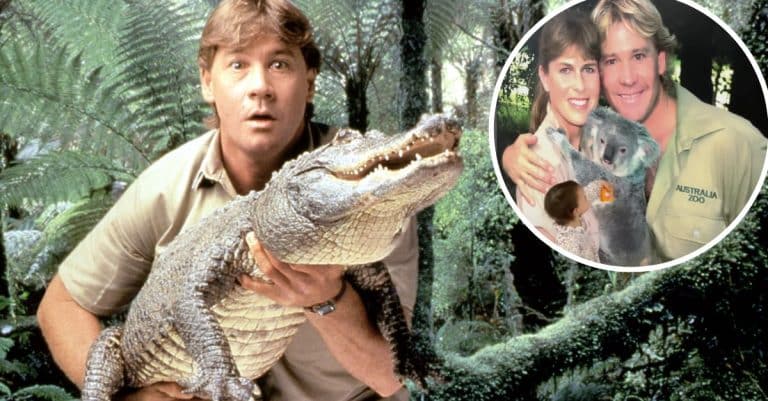 Fans got emotional over one of Bindi Irwin's latest Instagram videos. She shared a video of her young daughter Grace Warrior walking up to a photo of the late Steve Irwin and Terri Irwin, holding a koala. Grace points to Grandma Bunny, Grandpa Crocodile, and the koala.
Bindi captioned the video, "Tears in my eyes as I share this video. We call my mum and dad, Bunny and Grandpa Crocodile with Grace. She loves them (and koalas) dearly. On every zoo walk she searches for pictures of her grandparents and it is beyond beautiful. ❤️"
Bindi Irwin shares a heartwarming video of daughter Grace looking at a photo of her grandma and 'Grandpa Crocodile'
View this post on Instagram
In the video, Bindi asks Grace where Grandpa Crocodile is and she points to Steve. She also gives a little kiss to the koala to which Bindi responds, "Oh Grace, you are the sweetest little person."
Not only did it bring tears to Bindi's eyes, but those of fans. One person commented on the video, "Why did I just cry my eyes out!!!😭 So beautiful…. I just love her. We all still hold Steve close in our hearts too, lil mate❤️"
Steve passed away back in 2006 after an incident with a stingray. He is still a part of the Australia Zoo in spirit along with his family, Terri, Bindi, and son Robert. Now that little Grace is around, she is sure to keep his legacy alive as well.