Like a true outdoor warrior, baby Grace, joined by mom Bindi Irwin, was ready to take on any adventure, rain or shine. Ever since the bundle of joy was born last spring, Bindi has shared sweet moments online, and one of her newest posts is no exception.
Born on March 25, Grace is a bit over 14 months old. She is the daughter of Bindi and her husband Chandler Powell, who she married in 2020. Both have been active forces in the Australia Zoo, perpetuating the legacy of Crocodile Hunter star Steve Irwin. Grace has already been known to be well on her way to doing the same.
Bindi Irwin shares a photo of her and Grace in the rain
View this post on Instagram
Earlier this week, Bindi took to Instagram to share pictures of some family moments between her and Grace. One post shows a photo of herself and Grace walking down a lonely road surrounded by greenery while rain falls down around them. But Grace was not about to feel any droplets thanks to her soft pink snowsuit, hat, and the large green umbrella Bindi was helpfully holding above her.
Meanwhile, Bindi is shown wearing comfortable walking shoes, and a thick coat of her own. "Mama = umbrella holder & puddle splash supporter," she wrote in the caption. Even without the rain, thick attire like what Bindi and Grace have on is especially necessary at this time of year. Because they are in the Southern Hemisphere, the cooler months have set in; autumn just ended in May and now winter has begun in Australia, and will stay until August.
Already a trendsetter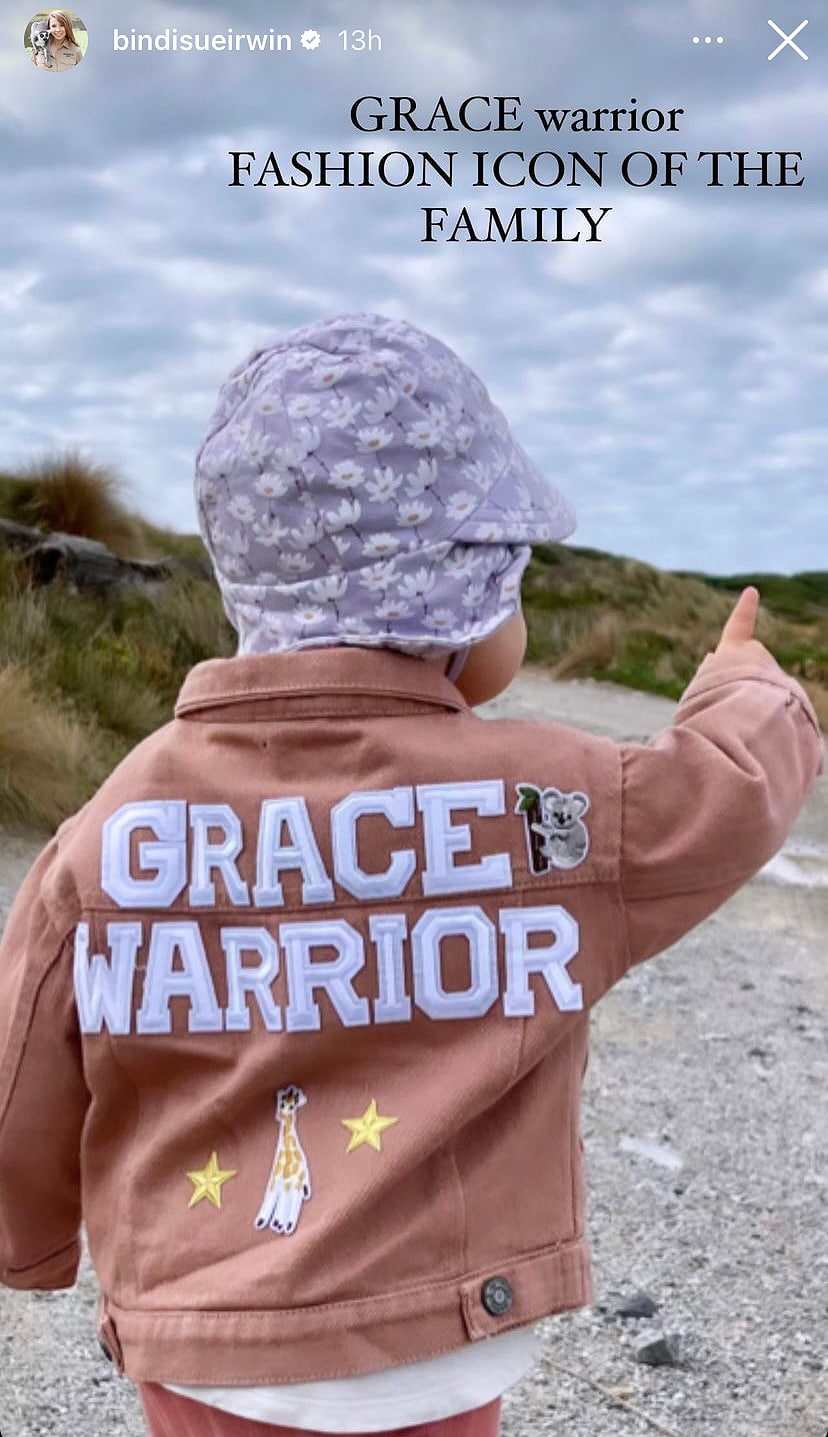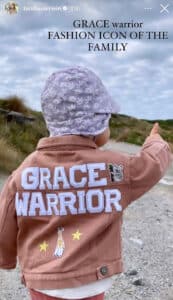 From koala onesies to hippie costumes, Grace Warrior has worn a diverse array of clothing alongside Bindi. Some of it has helped promote the Australia Zoo and its conservation efforts. Other times, she's setting new trends. In a series of photos shared to her Stories, Bindi showed off pictures of Grace wearing a jacket customized with her name on it, writing, "GRACE warrior FASHION ICON OF THE FAMILY."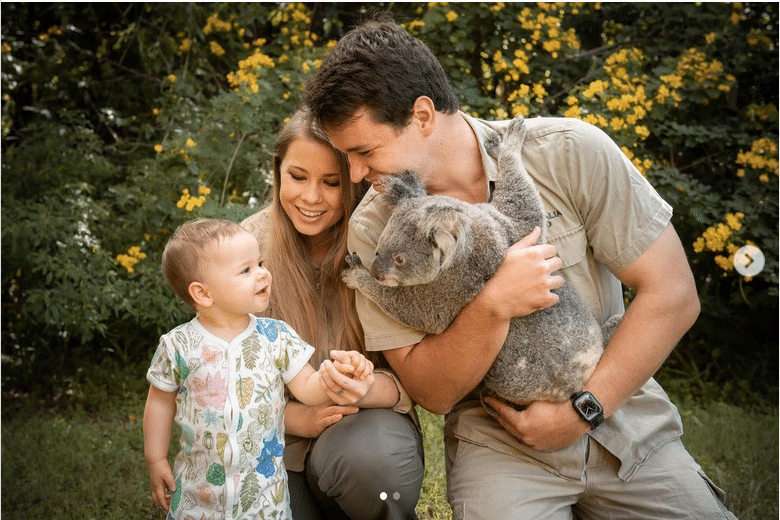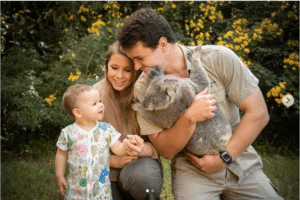 Becoming parents has been a journey for Bindi and Powell. "I think the best advice I got was the fact that you can read every baby book, you can take on board everybody's advice, but at the end of the day, you know what works for your child," said Bindi. Powell agreed, "But you are the world's leading expert on your own baby. So we've taken solace in that. There's a lot of great advice out there, and we've used a bunch of it, but you know better than anyone what's best for your baby."