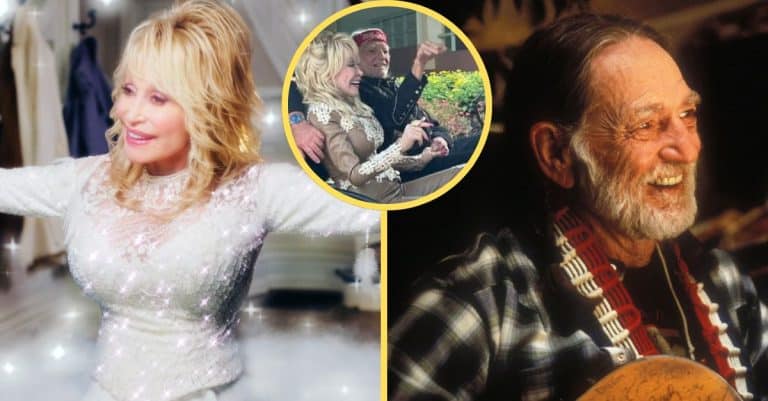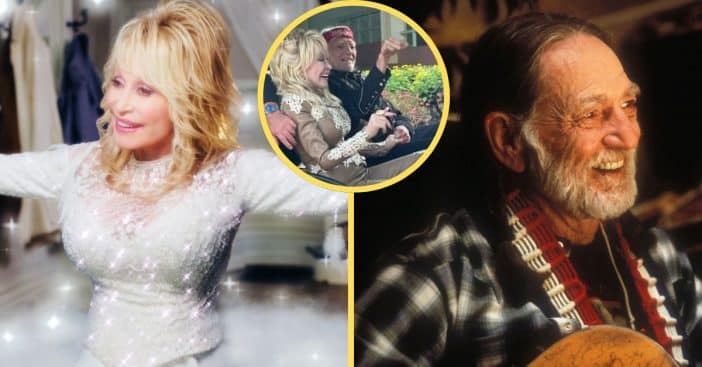 Since its opening in 1961 under a different name, Dollywood has attracted millions upon millions of visitors for its concerts, crafts, and thrill rides. Both Willie Nelson and Dolly Parton enjoyed a ride on the premises, but it was not a rollercoaster; rather, the two road a golf cart together.
A lucky parkgoer recently saw the two drive by and captured the moment in a video shared to TikTok. Even more photos and videos have also popped up on Facebook. While the meeting of two country icons even in a candid moment is exciting, these two were actually together to collaborate on a project, making this fun moment doubly special.
Dolly Parton and Willie Nelson make a special visit to Dollywood and ride in style
On Monday, Parton and Nelson could be seen traveling throughout the 150 acres that make up Dollywood. Videos and photos show the two all smiles while riding on a golf cart with others beside them. One Facebook user said of this visit to Dollywood that their "dream's have finally come true." Both appear dressed in their signature styles, with Parton in a stylish two-piece and Nelson sporting his usual bandana and leather jacket.
It wasn't all just leisurely thrill rides for either passenger. Parton had a few big announcements for her time at the park as well. For one thing, she revealed, early 2023 would see the introduction of Big Bear Mountain, a rollercoaster of almost 4,000 feet in length. Since the park is open from March to around Christmas, it can be expected in early spring. But Parton is also working with Nelson for an NBC holiday season that prominently features Dollywood.
Get ready for another very Dolly Christmas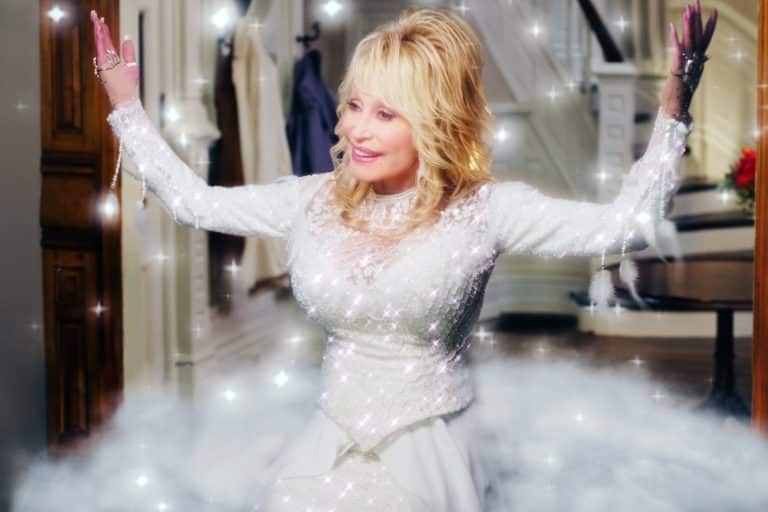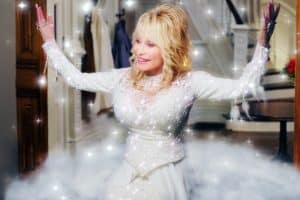 Fans of Dolly Parton and Willie Nelson can expect them both – and more – in Dolly Parton's Mountain Magic Christmas. This upcoming title offers a twist on holiday specials in that it focuses on and provides insights into producing one. "Some of you may have heard we're doing a special for NBC," Parton announced, "and we're doing it all from Dollywood and we're starting on Monday and it's kind of like a movie like a show sort of speak cause it's really a special with special guests like Jimmy Fallon, Willie Nelson, Miley Cyrus, Jimmie Allen, Billy Ray Cyrus. We've got several great guests, like my family's going to be singing."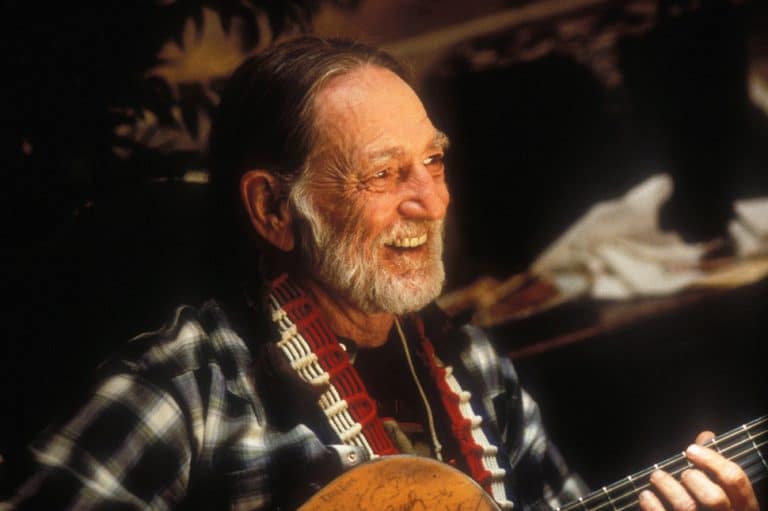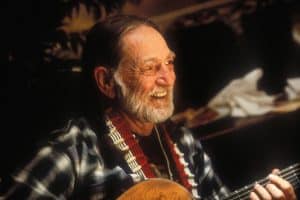 She went on, "We're going to do all that, but it's kind of like we're going behind the scenes and making a movie with actors and all the things that go on trying to put a show together." Parton further specified, "So we thought people love to see that anyways, so you'll get to see what it's like to build a show. All the drama and all the things that can go wrong and they will go wrong. Anyhow, that's going to be shown on NBC sometime before Christmas."
Will you be watching this new take on a holiday special?