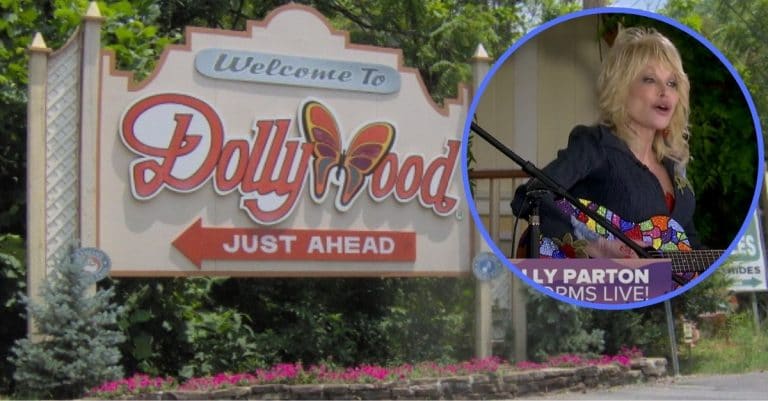 Dolly Parton recently celebrated the reopening of Tennessee amid the COVID-19 pandemic by performing at Dollywood. She joined "Good Morning America" host Robin Roberts in honor of its annual flower and food festival. This year, the festival specifically honored Parton's mother with a colorful statue in the park made of flowers.
Parton also reflected on how far everything has come, specifically the park, since the 2020 season. This was especially because of the restrictions placed on the park, and in general, for social distancing measures.
Celebrating the reopening of Tennessee with a special performance right at Dollywood
LIVE RIGHT NOW: We're catching up with @DollyParton in #Dollywood! @RobinRobertshttps://t.co/wit76rD9Zl pic.twitter.com/DWOaJV6aVF

— Good Morning America (@GMA) May 12, 2021
"I think it's amazing how our crew has done all the things that they've done. Last year, of course, like everybody else, we were open on a limited basis but everybody was so great to practice the safety rules," Parton says to Roberts. "The people here are like family so any time you have a process of any kind you just kind of pull together and get it done. People always brag about the staff here at Dollywood."
RELATED: Miley Cyrus Sings Dolly Parton Cover For Mother's Day-Themed 'SNL' Cold Open
The year 2021 marks the park's 36th season and Parton considers herself a coworker among her staff, not a celebrity. "We've had all kinds of people who have been here from the very start. That's the way I'm with my band. We're just all partners here. It takes us all to make it work," she says.
An incredible tribute
The statue dedicated to Parton's mother is also called "Coat of Many Colors." It's also the name of the song she performed at the reopening of Tennessee at Dollywood.
"I was really emotional and I took a lot of pictures," Parton says of the statue when she saw it for the first time. "I had seen brochures of it and I knew what it was supposed to be but just seeing that whole thing knowing my life as it's turned out, thinking about my mom and having that thing there that represents who I am as a person, who my parents were and the kind of mother that I was lucky enough to have — and that little coat that's carried me so far." She adds, "It's kind of like a figurative thing. My life has been a life of many colors, not just a coat. It's significant to me but just seeing that whole thing just made me grateful."