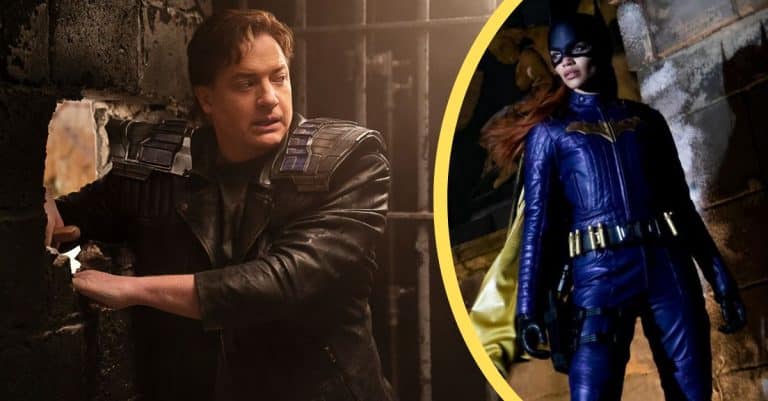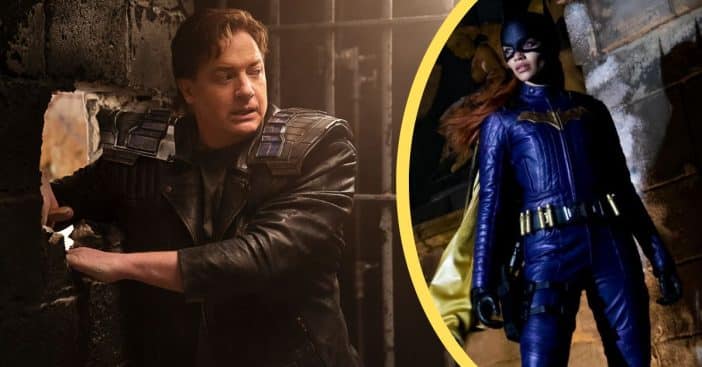 Brendan Fraser, known for his globetrotting adventures in The Mummy series, has been returning to the Hollywood spotlight after years of absence. So far, fans have had plenty to cheer him on about, but both they and Fraser took a heavy hit with the cancelation of HBO Max's Batgirl.
This would have seen Fraser not just in a superhero film, but also cast as the villain, as Fraser was slated to play Ted Carson, known also as Firefly, a villain to the would-be Warner Bros. film. Viewers would also see a return of Michael Keaton. However, release of Batgirl has been completely canceled, and fans basking in the momentum of Fraser's return are not happy.
'Batgirl' gets totally shelved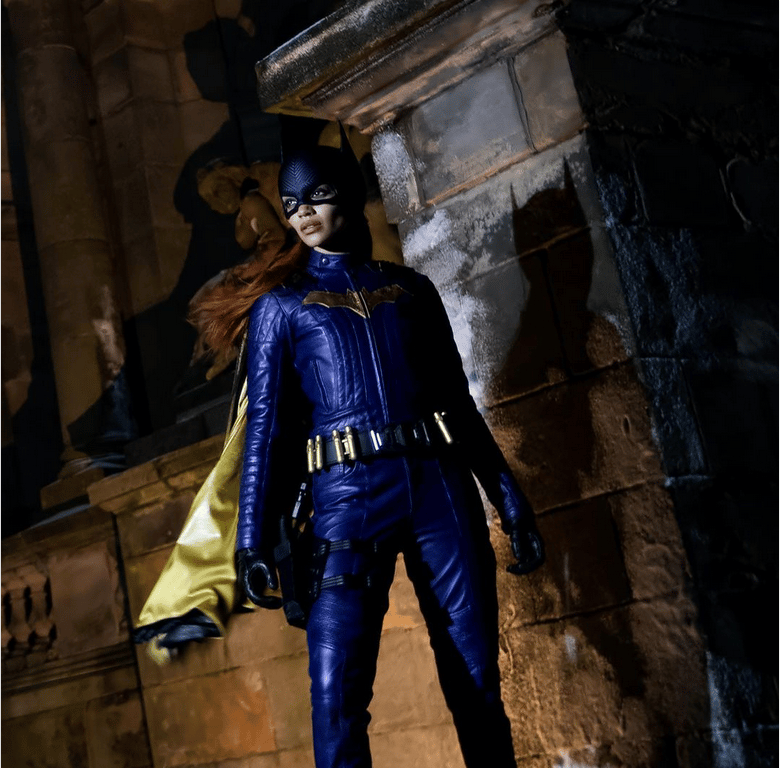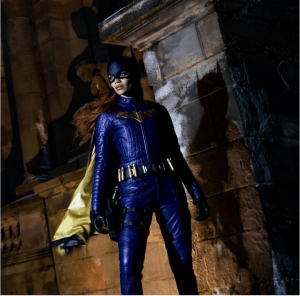 Batgirl was set for a 2022 HBO Max release, meaning it would primarily be available to stream. Back in April, Toby Emmerich, then-chair of Warner Bros., said the company was considering a theatrical release as well. As of this week, there will be no such release – theatrical, streaming, or otherwise. "The decision to not release 'Batgirl' reflects our leadership's strategic shift as it relates to the DC universe and HBO Max," said a spokesperson on Tuesday. The studio also pulled the plug on Scoob!: Holiday Haunt, which follows the cast of Scooby-Doo when they were young and solving mysteries.
This is despite the fact that production has reportedly already cost $90 million, according to MovieWeb, with filming already complete with some test screenings already complete. Reportedly, those test screenings were poorly received and the studio decided to simply not release the movie, allegedly as a way to preserve it and the DC image. The would-be film starred Leslie Grace from In the Heights as the titular hero, and a statement from the studio assured the cancelation was no reflection on her. Joining Grace for Batgirl was a star-studded cast that included J.K. Simmons as Commissioner Gordon, along with Fraser continuing his return to Hollywood, affectionately dubbed the Brenaissance.
Fans are upset Brendan Fraser didn't get his work showcased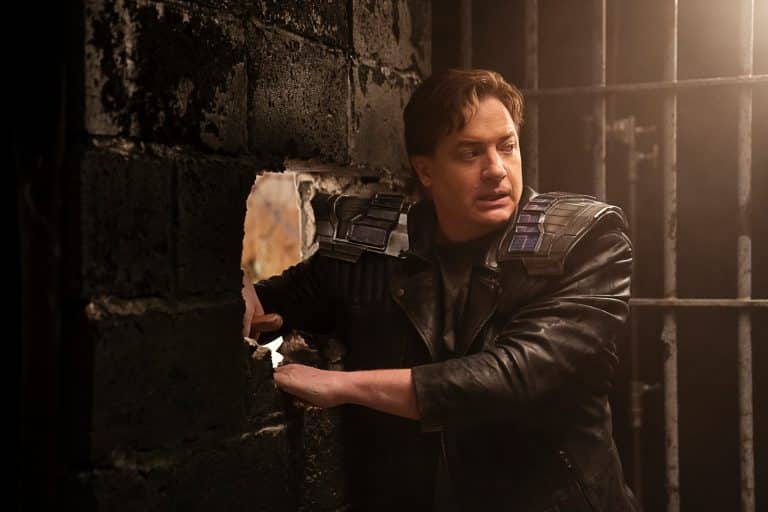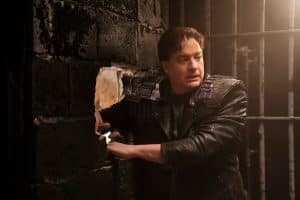 This sudden move has left a lot of people shocked and disappointed. "We still can't believe it. As directors, it is critical that our work be shown to audiences, and while the film was far from finished, we wish that fans all over the world would have had the opportunity to see and embrace the final film themselves," said directors Adil El Arbi and Bilall Fallah in a statement. The pair added "maybe one day they will," and Fraser fans certainly hope so – for themselves and for the actor who was just enjoying a revival, most recently with 2021's The Whale.
Some footage leaked showing Fraser's pyromaniac Firefly readying to set Gotham ablaze. Those who knew of his involvement were furious they were robbed of seeing Fraser in Batgirl. One Twitter user wrote, "Wow, WB really are a shambles at handling the DC Universe. Hopefully the backlash will result in Batgirl getting a release after all. Be a real shame to rob us of Brendan Fraser as a super villain!"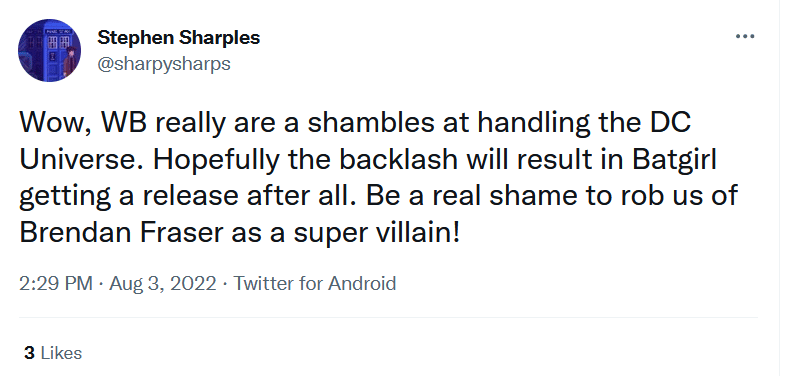 For those who found out of Fraser's involvement only recently, this was the last straw, with another writing, "So I found out the cancelled Batgirl movie was supposed to have Brendan Fraser in it and now I'm REALLY pissed."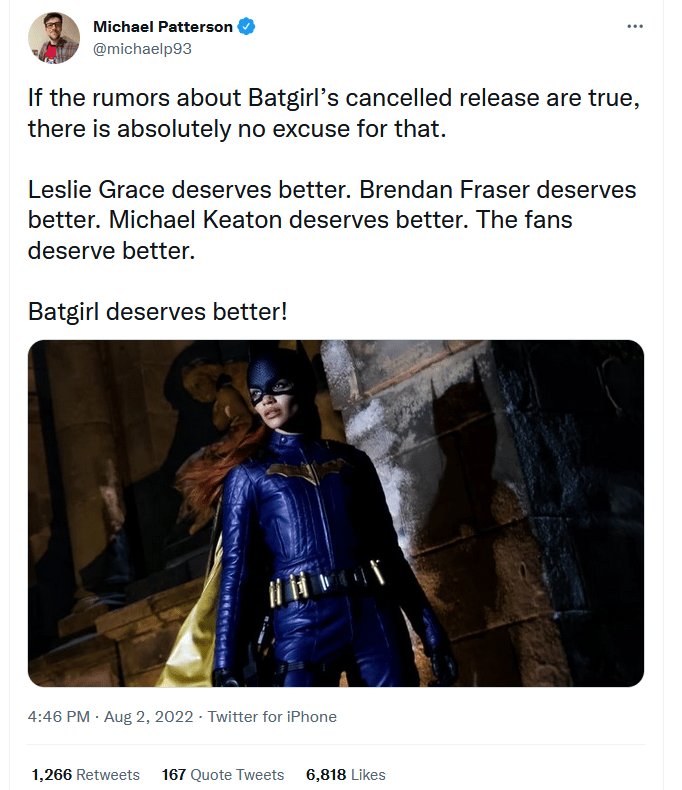 Early on in the rumored cancelation chatter, another user said, "If the rumors about Batgirl's cancelled release are true, there is absolutely no excuse for that. Leslie Grace deserves better. Brendan Fraser deserves better. Michael Keaton deserves better. The fans deserve better. Batgirl deserves better." According to Grace herself, she could not have asked for better working with Fraser. One of the biggest hurdles was seeing him as the bad guy, as she shared, "It was so hard because he's our villain and I'm not supposed to like him but he's such a huge teddy bear. He is one of the nicest people that I've ever met."
Do you think fans might get to see Brendan Fraser in Batgirl after this passionate response?
Brief look at Firefly in action on the Batgirl set. from DCEUleaks