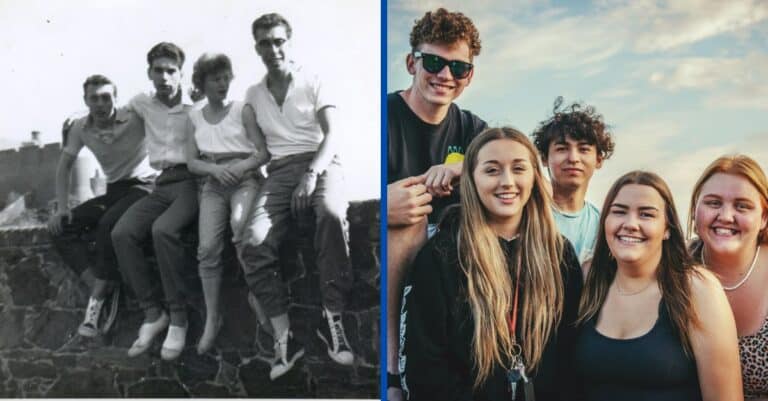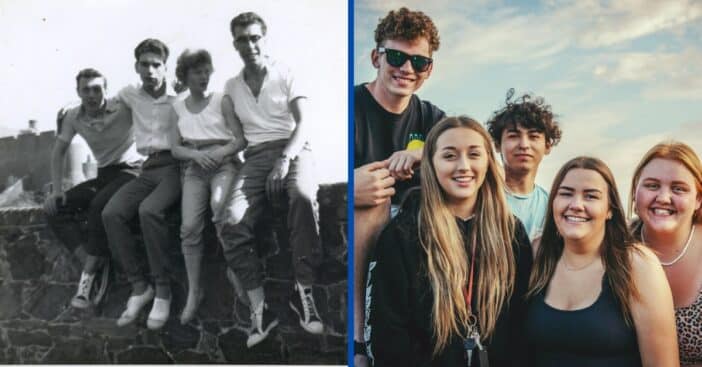 Culture – right down to appearance – is a varying thing based on both place and time. Words come in and out of use. Fashion changes in a blink. But there's another phenomenon that's more internal than even those: the perception that people from the past looked older than they do now. Why? One video from the popular YouTube channel Vsauce credits something called "retrospective aging."
To further explain, there is looking at how a person in their thirties today looks younger than a person in their thirties from decades ago, like the '50s. The video explores this trend across all sorts of ages, comparing then and now – it even points to an astonishing example of Elizabeth Taylor. Here's what the big theory is.
Retrospective aging might explain why people looked older at a younger age years ago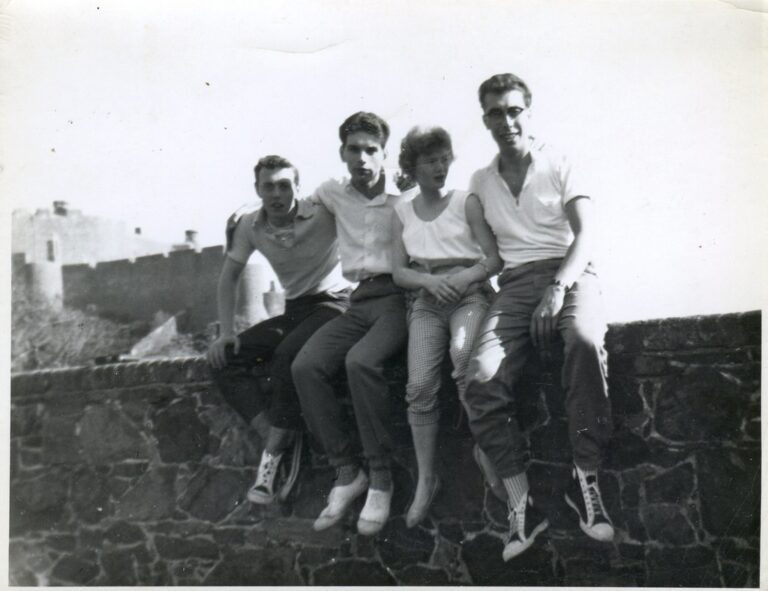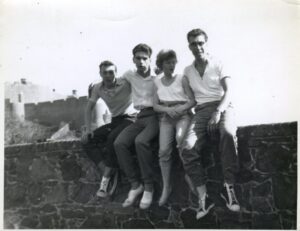 The Vsauce host explored a series of photos shared by social media users comparing people from different generations. A person's father in his twenties looked considerably younger than that same person's grandfather in his twenties. A photo of Elizabeth Taylor looking well-embedded in the industry and at least in her twenties was actually her as a teenager.
This phenomenon is nuanced, varies between different people – if it exists at all – and sometimes outright defies the adage, "Kids these days grow up too fast," the video notes. Then there's the opposite belief, that kids have it way easier and can stay innocent longer. So, the video tries to solve this dilemma with the term "retrospective aging."
60 became the new 56, and so on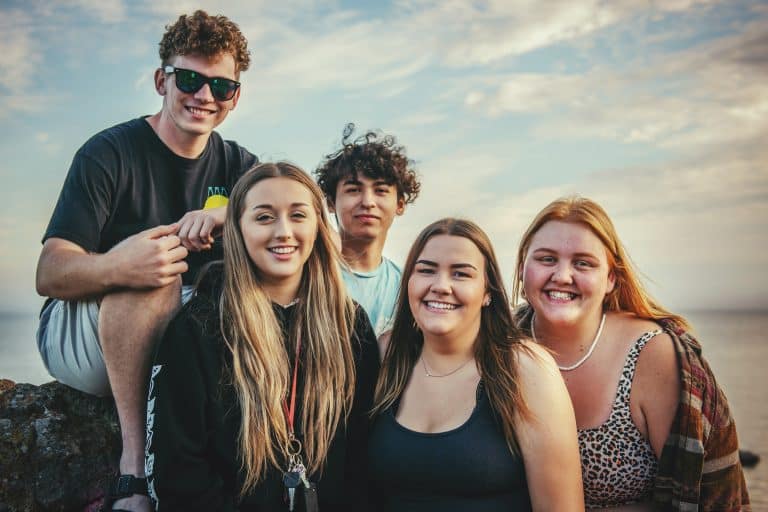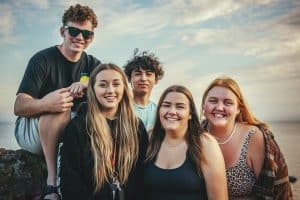 So, real trend or a bias heavily influenced by outside forces? A bit of both, actually. Society has undergone immense change on an individual and macro scale, from products to technology and cultural norms. The advent of sunscreen and its importance has helped protect and preserve people's skin health significantly; before the '90s, a person's only options were SPF 15 or lower, according to Allure. Only in 1990 did SPF 30 become available. Advances in dermatological care also changed face shapes and health, too. So, in a way, people did outright age faster decades ago.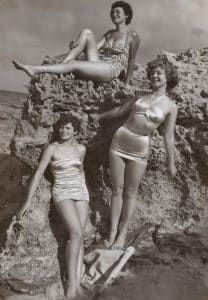 But then there are also fashion trends to consider, and those have to be looked at in relation to the whole picture – right down to when a person today is looking at a picture from the past. The Vscauce video points to a transformation that gives The Golden Girls cast modern hairstyles, which de-ages them significantly, but of course it does, because we associate certain looks with certain ages today. So, if hairstyle alone can be enough to define a person's age, do any other factors like skincare and upbringing really matter? Ultimately, some of our beliefs that a person from the past looked older at a younger age comes from within – due to norms of today and based on where we ourselves are in life. For example, a young adult looking at a forty-year-old from the past will approach that viewing with some preconceptions; that person is older in the photo so they will carry an air of older authority with them the viewer does not yet relate to. So, connotations change and we ourselves see the world a certain way relative to where we are in life.
Maybe later generations will look at us and think similarly. Do you agree with this assessment?