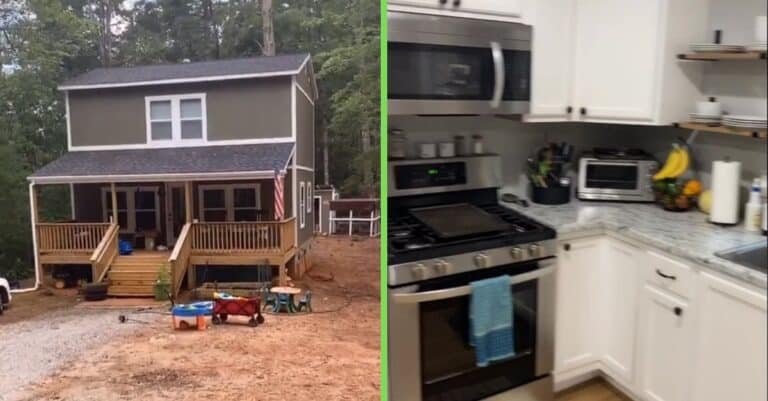 Homeownership means one big game of numbers. For couple Meghan and Nick Lucido, it was too many big numbers at one time, leading to financial hardship. Confronted with the loss of their home, the couple conjured up a surprising solution: they purchased and moved into a Home Depot shed.
They made the space their own, managed their money carefully, got out of debt, accounted for all the necessities and fun amenities, and even went on to make a profit. This turn of events has captured the attention of TikTok and Instagram, where users craved a glimpse at this transformative turn of events. What exactly did these two manage to do, against the odds?
A couple moves into a Home Depot shed
View this post on Instagram
"We never missed a mortgage payment," explained Nick. "We were both just really young — young professionals. And we had two brand new cars, brand new house, and we were just over our head in debt." So, the couple sold their home and in March of 2020, after "we had a guy come by and offer us money more than we could ever imagine." They spent $40,000 to buy a piece of land measuring 8.46 acres. They just had one more thing to buy.
"We saw a two-story shed in the Home Depot parking lot," the couple revealed, "and said, 'I think we could make that work.'" So, they bought the shed and lived in a camper while making the shed fit for human habitation. All in all, it cost $82,000 and gave the couple a tiny home built from a big storage container. It has a bedroom, bath, kitchen, space for laundry machines, and sits beside decking and an above-ground pool.
This shed's journey doesn't end here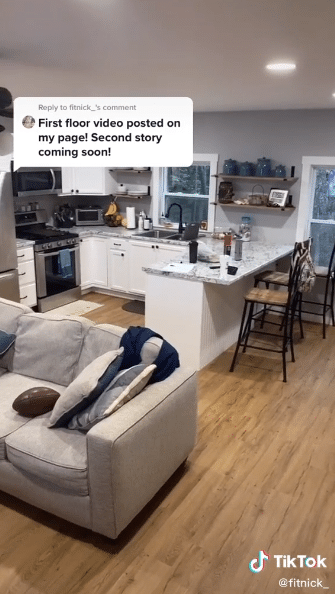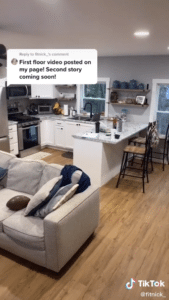 Can others try an approach like this? Nick says yes. "If you go to any Home Depot, at least in the southeast, you go inside of their parking lot, you'll typically see sheds … this right here is actually a tiny home," he said. He went on, "Tuff shed from Home Depot, two stories, 860 square feet, one-bedroom, full kitchen, full living room, the porch, then of course we got a chicken coop back there … a deck with our above-ground pool and a trampoline for the little one, of course."
Fans on TikTok and Instagram were enamored and open to this way of homeownership. The couple were able to become debt-free before they started saving up money again. After they flipped the Home Depot shed, it became someone else's home when they sold it in December for $312,000. Now, they live in a building they call "the farmhouse." Nick calls "ability to pay off everything, move into a camper, and literally be debt-free was the most freeing experience that I think anyone can ever experience."
Would you move onto a piece of land instead of into a house?