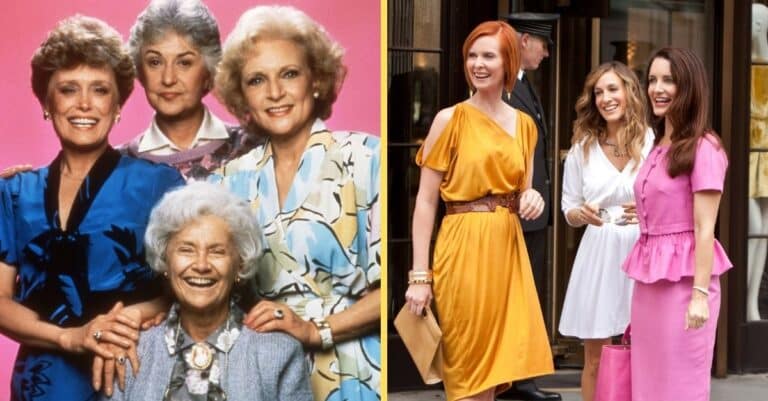 As surreal and selectively fast and slow as it tends to move, time marches on. Child stars become adults. Action heroes retire to a quiet life. So, with HBO Max hosting a revival of Sex and the City, entitled And Just Like That, fans of the source material will have to contend with the fact that this cast shares a key similarity with the ladies of The Golden Girls.
The cast of The Golden Girls, now all deceased following the recent passing of Betty White, were of different ages from the characters they played. But the famous quartet were generally believed to be in their fifties, the same age as the characters of And Just Like That. Social media has started buzzing about this new similarity and doesn't know how to deal with it.
'Sexy and the City' but with the Golden Girls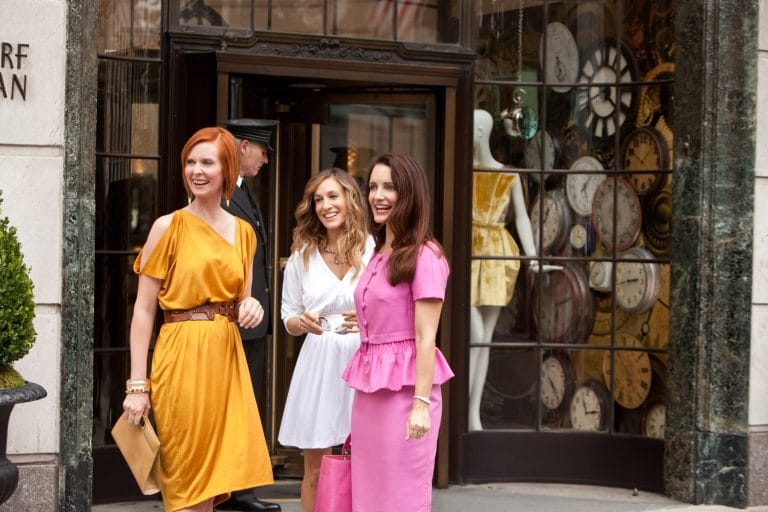 One of the many strengths attributed to The Golden Girls comes from the absence of any hesitation to tackle any subject with its older cast. Though their hair turned white, the ladies would date, joke, flirt, talk about boys, and continue life without feeling constricted by age, even though the entertainment industry would have put a limit on their appeal when they reached their fifties. The conversation even reached the hosts of Today, where Hoda Kotb, herself 57, pointed out, "People have been pointing out this fact: Carrie, Miranda and Charlotte are approximately the same age as The Golden Girls," before she and Jenna Bush Hager reviewed the characters' ages.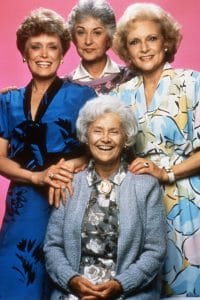 And Just Like That introduces viewers to the cast of Sex and the City, set 11 years after Sex and the City 2. It is a reunion of sorts and as the cast – and characters – converge, they will do so roughly the same age as the famous four friends. After Betty White's death, social media made this surreal connection, with one user writing, "The fact that the sex in the city characters are the same age as the golden girls characters blows my mind a little bit."
A game of numbers and cultural changes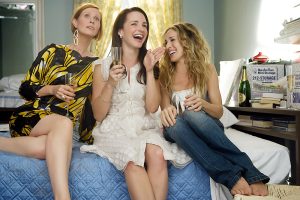 There are some clarifying points to be made here. It is generally agreed that within the lore of The Golden Girls, Rose was about 55, and the age range of the group at large is 47 to 55, with Sophia being the exception in her eighties. The ladies from Sex and the City uniting for And Just Like That are in their mid-fifties. Perspectives have shifted drastically since the two entries. "Golden girls also came from a generation where once women hit 40, they were 'old,'" noted a Twitter comment.
Lol, the SATC characters are the same age as the Golden Girls characters. What a change in society. https://t.co/EoXsBj3SXT

— Amanda 🍹🏈 (@BooToYou7) January 19, 2022
In actuality, White herself was older than her TV counterpart when filming The Golden Girls. White was 63 when the series began. Even so, actor and character risked being dismissed by the industry. "Amazing how different our view of women at that age is now," noted one Twitter user when they mused "The main characters in the first season of Golden Girls are younger than in the current Sex and The City (53/54 in GG and 54/55 in And Just Like That!)" That's not too far from an implicit message Golden Girls drove home; as noted on The Foreward, the series proved all of life's positive norms continue for women at any age, even hushed-up topics like sex. Change was slow and remains ongoing in the industry, but when considering how viewers look at the Golden quartet and the ladies of And Just Like That, to quote another Twitter user, "What a change in society."