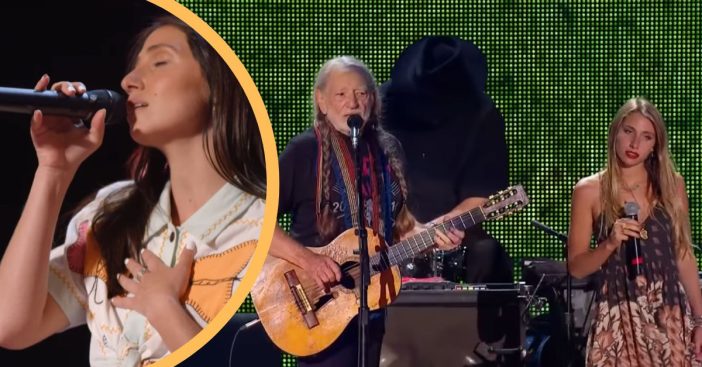 The remarkable struggles and triumphs of humanity can be the definition of poignant. Countless people have dreams for themselves and their lives, but they can feel too big for reality. The stories told on America's Got Talent assure viewers that yes, dreamers can and do rise up – anyone from any background. Such was the case for folk singer Lily Meola, who first caught national attention thanks to working with Willie Nelson.
It's also crucial to mention Lily's mom, Nancy, her "biggest cheerleader," in Lily's success story. This support saw Lily land a touring arrangement with the country music icon, and her dreams seemed cemented early on. Sadly, Lily also encountered profound grief and loss, and that might have put a full stop on her growing success. But Lily is on the path to pursuing her dream, fast-tracked by the highest honor AGT has to offer.
The partnership between Willie Nelson and Lily Meola
Lily was raised in Hawaii, the daughter of Nancy Meola, who worked as an assistant to entertainment manager Shep Gordon, and the sister of pro surfer Matt Meola. Music and singing played a huge part in her relationship with her mother; it was something the two bonded over. Lily would later reveal, "singing was something my mom and I really connected with, and it's how I fell in love with music in the first place — her playing music in the car." Nancy also encouraged her to pursue this passion from the start and booked a weekly residency at Paia's Cafe des Amis. At one point, the audience happened to include Willie Nelson.
He was won over and when she was just a teen, Lily won a gig touring with him. She can also be heard singing duet with him in To All the Girls. She was living what she called her daydream, and she would at some point pen a song called just that, "Daydream." It was written when everything was going perfectly. Then, things took a turn for the tragic.
A second chance on 'AGT'
At a young age, Lily had gained remarkable momentum, especially in an industry where rising stars can get lost in the flood. That came to a halt in 2016 when Nancy the supportive mom, friend, and cheerleader, fell ill and was diagnosed with cancer. Lily became a caregiver, putting her "Daydream" on an indefinite hiatus. The record deal she'd secured with Interscope Records was lost, but, she adds, "I think maybe it was bit of a blessing, because it gave me some extra time to really be there for her." In 2020, Nancy passed away, and Lily fell into a "deep depression." Music became therapeutic, and remnants of her first wave of momentum persisted online, including a collaboration with Nelson, his sons Lukas and Micah, as well as Kris Kristofferson.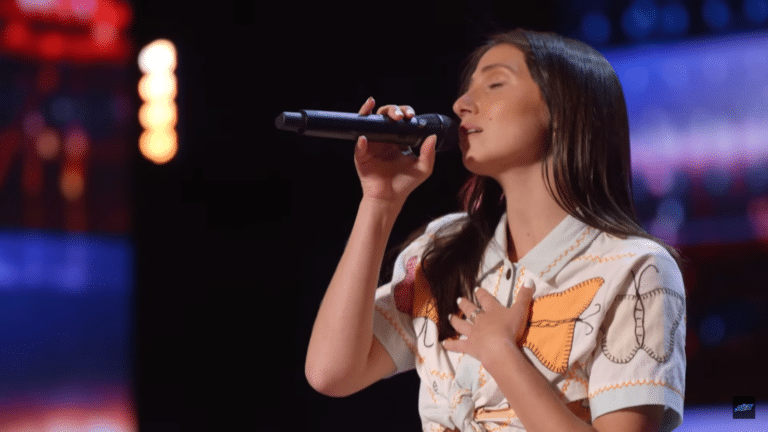 Jump to this week, and Lily is putting herself back on the track to further success, knowing that Nancy would "be so mad at me if I wasn't pursuing what I love." She was tearful as she told her story to judges Sofia Vergara, Simon Cowell, Heidi Klum, and Howie Mandel. This time, when she sang "Daydream," the song had evolved along with her own story, reflecting ideas of inspiration, and opportunities lost and found. Viewers contributed their own tears of grief and hope. Ultimately, it was Klum who sealed the deal for this comeback story and hit the Golden Buzzer, automatically guaranteeing Lily a place in the next round of competition.
Looking forward to seeing what Lily will accomplish next! Watch the powerful performance below and get lost in a daydream.