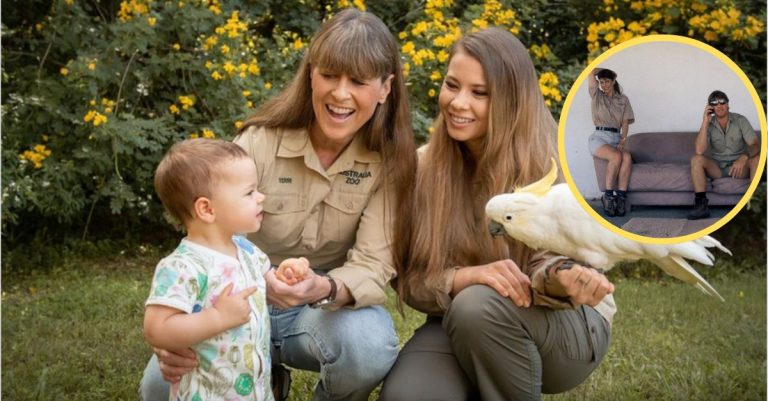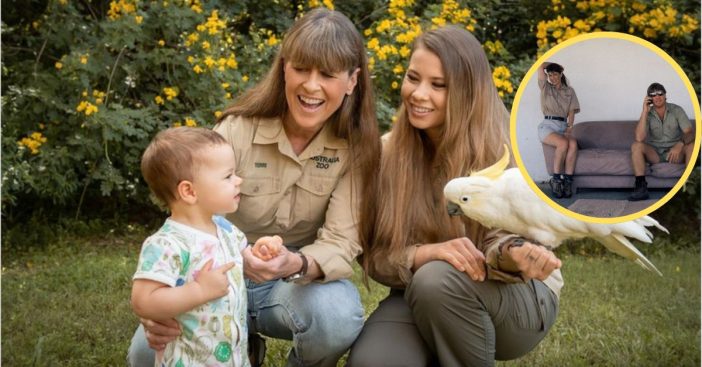 Through social media, the Irwin family has reached millions of fans the world over. Though Steve Irwin died in 2006, he is remembered by his family, and widow Terri Irwin (née Raines) just honored what would have been their 30th anniversary. Daughter Bindi Irwin also marked the occasion by sharing an all-new photo of her parents that have fans starstruck with the famous couple all over again.
Terri has worked as a naturalist and veterinary technician. She and Irwin met when she was visiting facilities in Australia and she went to see the zoo. When they crossed paths, it was love at first sight, according to Terri. Today, she is the owner of the Australia Zoo and known for her strong presence alongside Irwin in Crocodile Hunter. Bindi recently gave fans unprecedented glimpses into that period of their romance.
Bindi Irwin shares a never-before-seen photo of her parents
View this post on Instagram
On June 3, Bindi took to Instagram armed with photos of her parents, Steve and Terri Irwin. "30 years of a love story that has inspired the world," she said in the post's caption. It is accompanied by a photo of the Irwin couple, Terri sitting on the edge of a couch, turned slightly, with one hand in her hair. On the other side is Irwin staring seriously at the camera behind large sunglasses. Both are dressed for the outdoors in the khaki clothing characteristic of Crocodile Hunter.
The post accumulated over 400k likes with numerous comments praising the rare throwback shot. "Awww, I always loved watching them together. They make you love…Love," one reply reads about the inspiring sight. Another commented, "One Hawt mama! And one handsome Papa!" with plenty of hearts and fire, adding, "just beautiful!!" Yet another suggested, "You and chandler should recreate this photo!"
Bindi Irwin continues what her parents started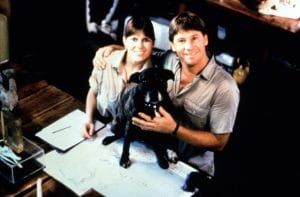 Terri also paid tribute to the day she and Irwin got married; they got engaged four months after that fateful meeting and, eight months later, tied the knot in the summer of '92. "I married this incredible bloke 30 years ago today," wrote Terri in her own post with a picture of her and Irwin. "What an adventure! Love and legacy live on."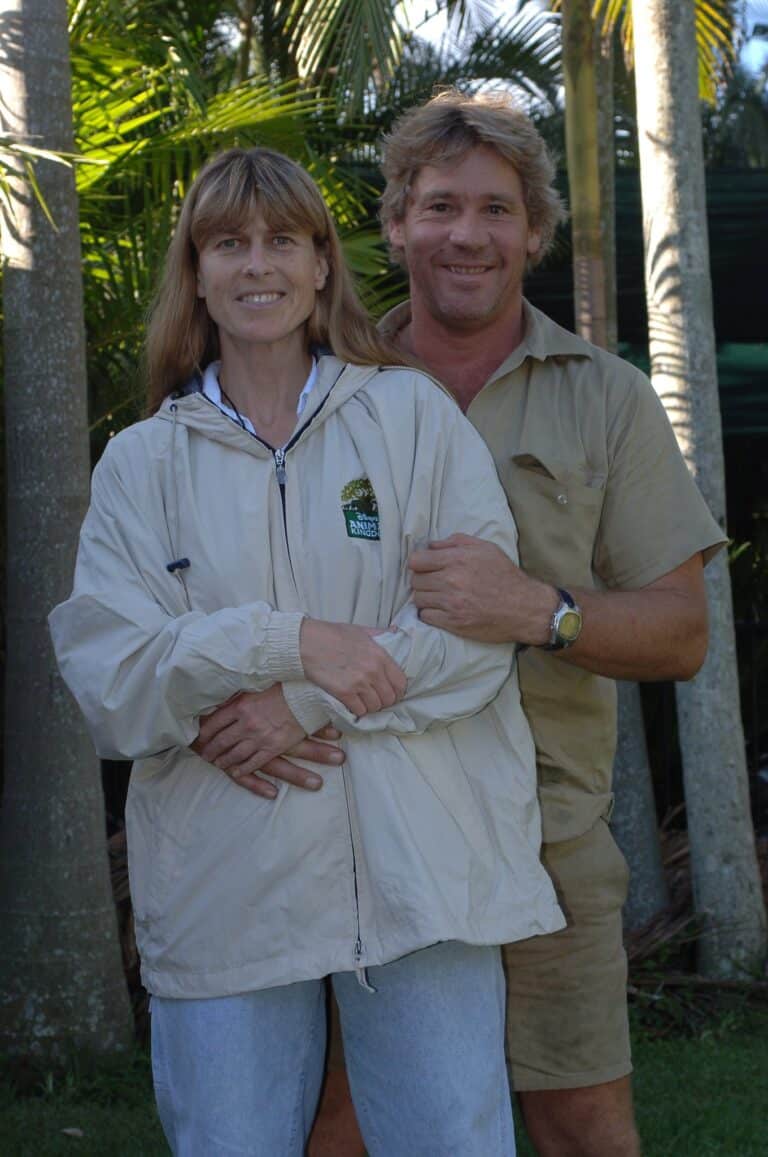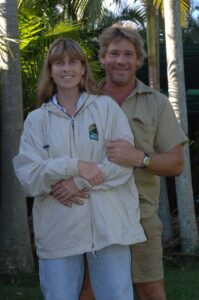 As for recreating this photo of her parents, Bindi could with her own husband, Chandler Powell, who she married in 2020 and with whom she shares daughter Grace Warrior. The two already recreated a pregnancy photo starring Irwin and Terri – and a much younger Bindi – where Irwin is seen kissing Terri's baby bump. In the 2021 version, Chandler is offering the same affection to Bindi.