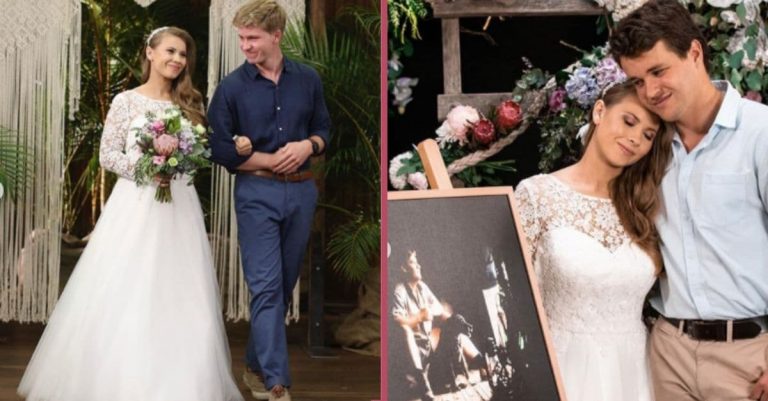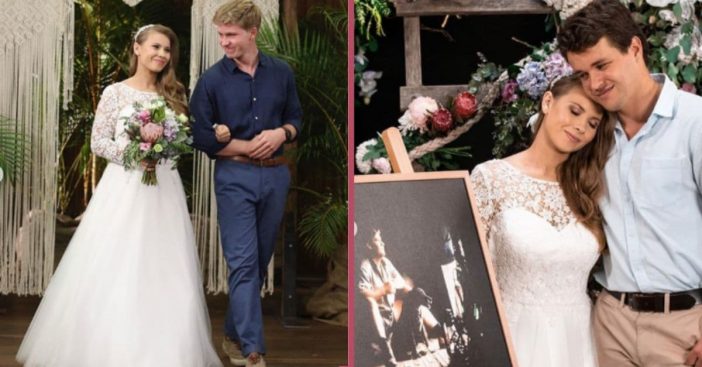 A few weeks ago, Bindi Irwin married her longtime boyfriend, Chandler Powell in a wildlife-filled wedding. It wouldn't be a true Irwin wedding without animals galore! Since they got married in the midst of the coronavirus pandemic, they only had immediate family present. While we've seen a lot of photos from the wedding already, Bindi just shared some never-before-seen photos we want to share with you!
Some of the photos show Chandler holding a koala, Bindi's brother Robert walking her down the aisle, and closeups of their rings. Also included is a photo of the late Steve Irwin, whom they honored at the wedding ceremony. Be sure to scroll through the photos below!
Check out some never-before-seen photos from Bindi and Chandler's wedding day
https://www.instagram.com/p/CAYpRYNB-p_/
"Our wedding day. ❤️ Reflecting on these beautiful moments with the love of my life," Bindi writes alongside the photos. Fans and followers have been commenting on the gorgeous and love-filled photos. "❤️❤️❤️ So beautiful, inside and out. Many congrats my love!" one person writes. Another says, "Can't wait to watch this weekend ❤️ I may need tissues!" Chandler even commented on the set of photos, saying, "I love you so much. Best day of my life❤️"
RELATED: Bindi Irwin Confirms Wedding Gown Was A Tribute To Her Mother, Terri
https://www.instagram.com/p/B_-7pu_Bp6X/
Bindi also shared some highlights from her wedding in a video posted to her Instagram. The video is about 6 minutes long and shows the entire process of Bindi getting ready with her mom, Robert walking her down the aisle, Chandler and Bindi reading their vows, and, of course, the candle lighting ceremony for her late father. It's an incredibly moving and emotional video, so grab your tissues! Congratulations again to the happy couple, they couldn't be more perfect for one another.
https://www.instagram.com/p/CAckMsYh1Sa/