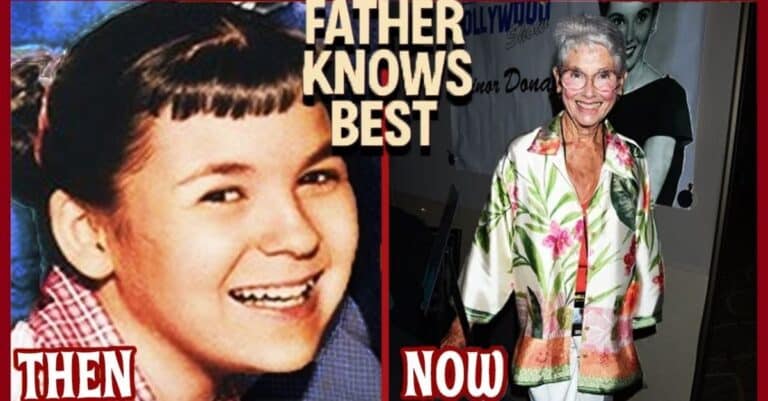 *FAQs at bottom of the article*
UPDATED 2/28/2023
It's time to press the rewind button on life. Remember sitting in front of the TV criss-cross applesauce, mom and dad nearby with a bowl of popcorn while the family watched Jim Anderson lovingly encourage his family to make the right and moral choice, always. As the title claims, and Robert Young's honest portrayal proves… Father Knows Best. Now, back to the present, this leaves the question: what does Bud or little Kitten look like today? Another question: for a sitcom so idyllic and wholesome, why did Billy Gray, who played Bud, regret his part in this fictional family?
It's time to revisit a legendary program that began on the radio in 1949 and hit television from 1954 until 1960 and introduced viewers to their favorite CBS family. Yes, after season one's poor ratings, it was canceled by CBS and moved to NBC where it enjoyed three seasons. But it was then canceled again and moved back to CBS for its final two seasons. Not many historically important series experience such a network shuffle. Now, how many cast members totally shuffled their lives? Find out here.
Robert Young (Jim Anderson)

Jim Anderson is the patriarch of the family and works as an insurance agent. But his most important work comes at home, where he does all in his power to give his family a good life, because, after all, Father Knows Best. This wise and understanding dad was played by Robert Young, who made his sound-film debut in the 1931 Charlie Chan film The Black Camel.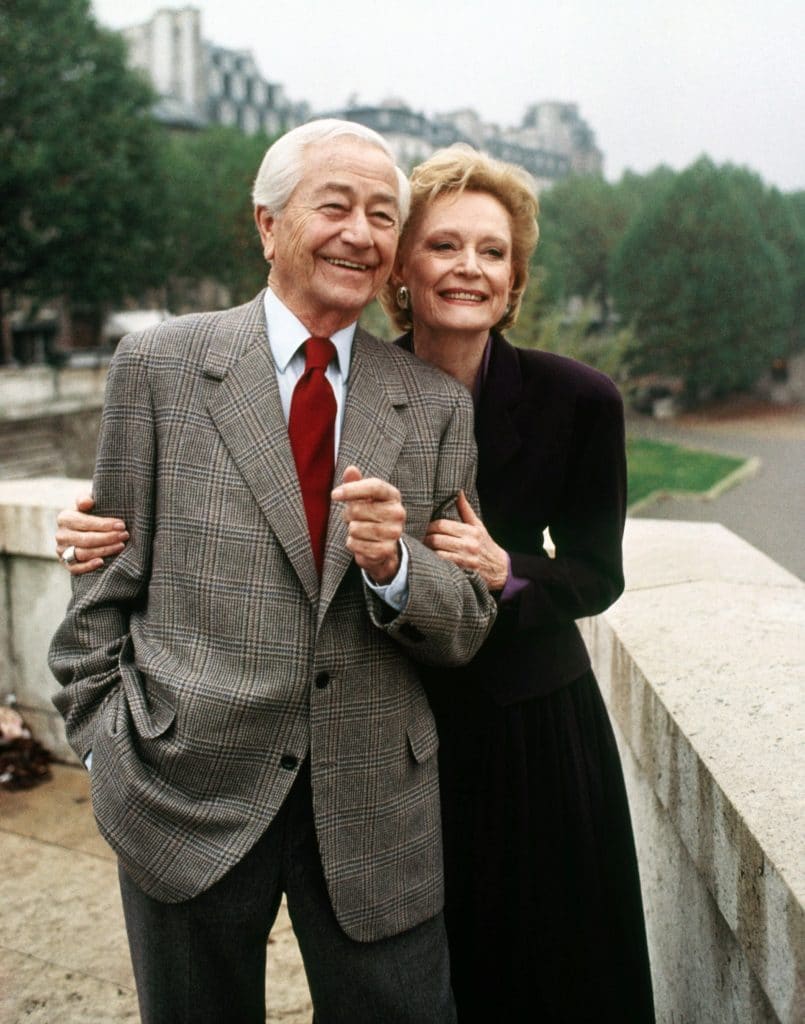 From 1928 until the mid-'50s, Young acted in over 100 films that hovered around "tier B" status. These B movies were also known as "programmers," which only required less than a month to shoot. So these compacted shoots allowed for a hectic schedule that could pack six to eight movies per year. He actually didn't have much of a choice either; as an MGM contract player, Young was obligated to accept any film assigned to him or risk being placed on suspension without pay.
Of those contracted MGM films, his most unexpected and rewarding came in 1941 playing Harry Pulham alongside actress and inventor Hedy Lamarr in H. M. Pulham, Esq., where he gave a very fine performance. A few other standouts include Alfred Hitchcock's Secret Agent in 1936 and the tense Nazi drama The Mortal Storm in 1940, co-starring Jimmy Stewart; the film apparently irked Nazi leader Adolf Hitler with its strong anti-Nazi sentiments, so Hitler banned it and began a pattern of banning all MGM films from that point until the end of World War II.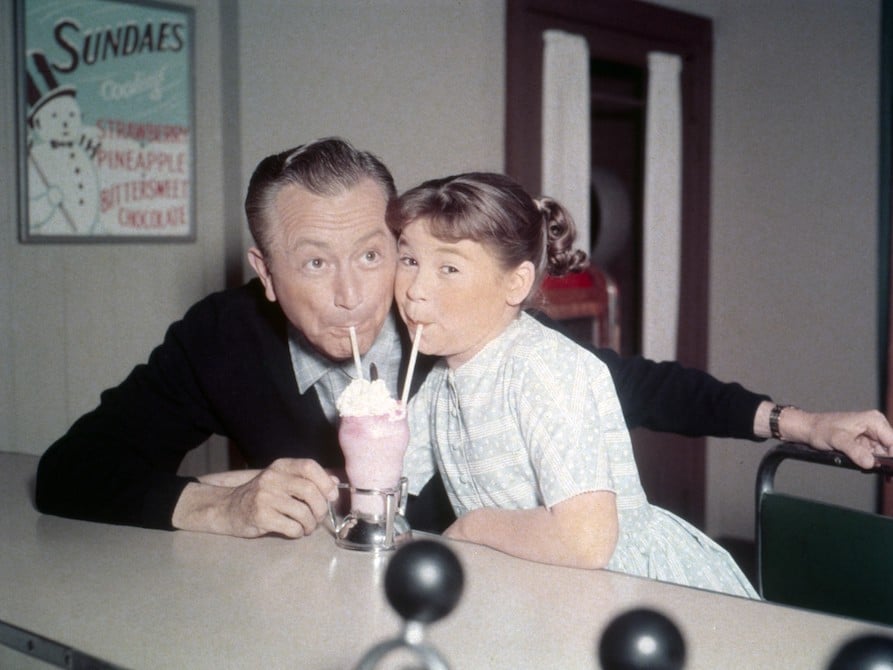 Robert Young was a prototype film actor before he jumped right into the deep end of television with Father Knows Best and it would not be a stretch to say Young made the show, having won two Emmy Awards for Jim Anderson, out of four nominations. When he decided to do the show, he had a very specific vision in mind for the character of insurance salesman Jim Anderson. In Jeff Kisseloff's book The Box, the actor noted that at the time he'd said, "'I'd like to do a family show. I'd like to be the father, but not a boob. I don't want to do William Bendix on The Life of Riley.' Out of that came Father Knows Best."
Obviously it worked, but not without a cost in that the show created so idealized a version of Robert Young, that it's something that began to affect him in his real life. "I wasn't Jim Anderson," he said, "but it was hard for the public to accept that, and it got to be a pain in the ass. The Andersons came out of my conversations about what we thought would be representative of a middle-class American family, if there was such a thing. There probably isn't, but that was what we were looking for. People did perceive it as real life. I know that. I don't know if people compared themselves unfavorably to us, but maybe it helped with the realization that a family can exist without killing each other."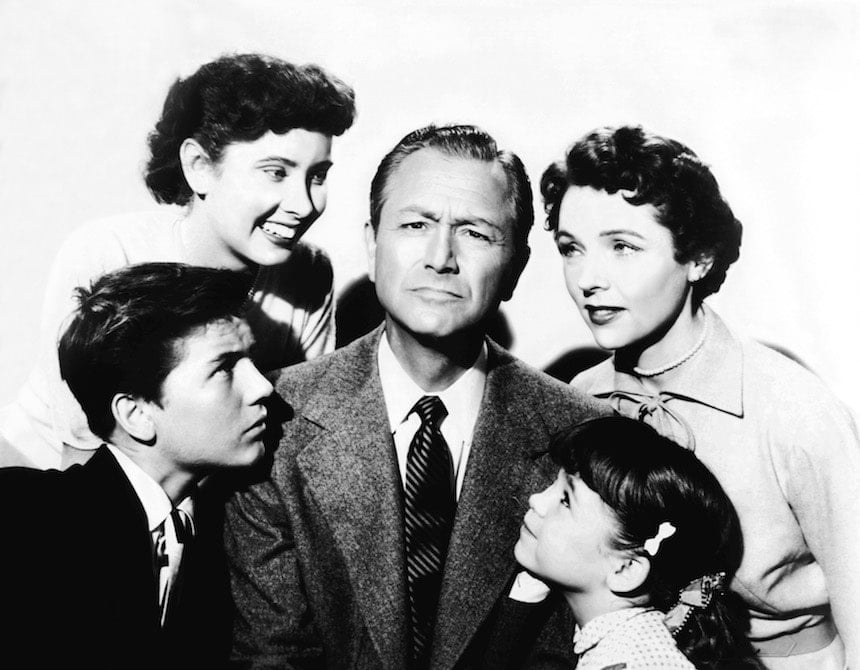 Young did get comfortable on TV after that, quickly transitioning to Window on Main Street for one season before hitting the jackpot again, with Marcus Welby, M.D. from '69 to '76. His final acting role was once again putting on that white doctor's coat for the Marcus Welby TV movie, A Holiday Affair, in 1988.
Despite being so sure of himself on screen and offering sage counsel, the man himself suffered from depression and alcoholism for much of his life. This even led to a suicide attempt in January of 1991. Thankfully he survived, because he helped pass the 708 Illinois Tax Referendum, which established a property tax to support mental health programs in his home state. The Robert Young Community Mental Health Center is named after the actor, who used his platform and personal struggles to speak on the importance of mental health. The kind actor ultimately passed away of respiratory failure in 1998 at the age of 91. Thanks for the memories, Dr. Dad.
Jane Wyatt (Margaret Anderson)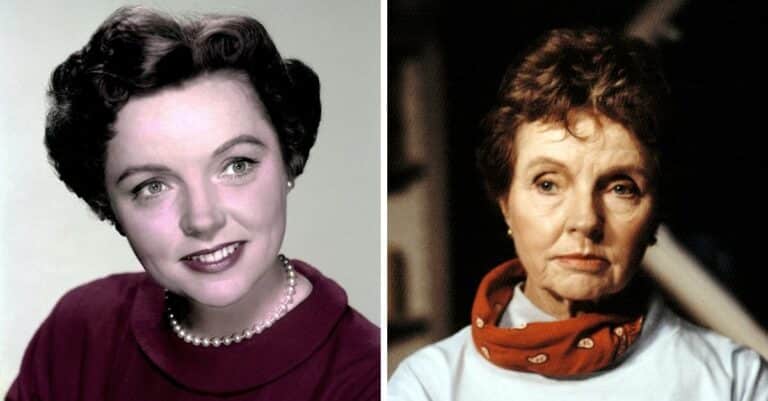 Margaret Anderson is the homemaker and matriarch of the family, who brought realism, devotion, and strength to the household. She provided a wonderful counterpart to Robert Young. The role rewarded actress Jane Wyatt with three consecutive Emmy wins for the show's final three seasons.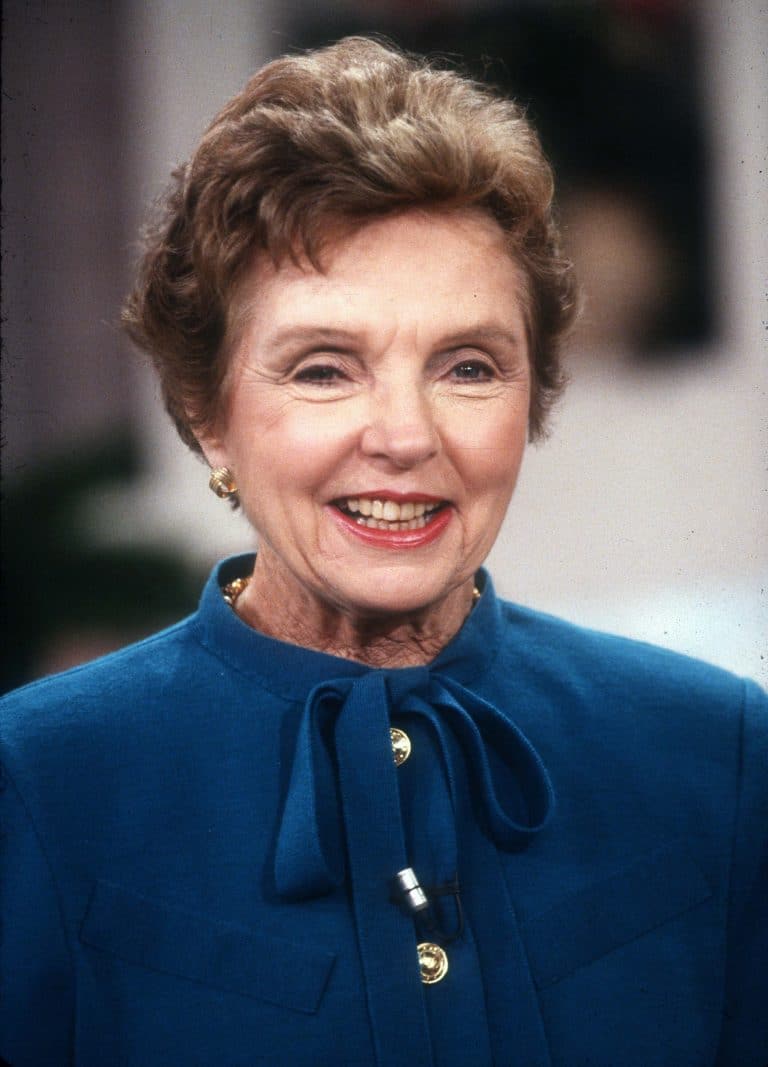 Jane began her career on both the silver screen and Broadway, with her first film being 1934's One More River, though most people first remember her from Frank Capra's incredible 1937 picture, Lost Horizon. Fun fact: a Denver eccentric millionaire built a mansion replica of the Shangri-La from this film, which still stands today.
However, her film career began to suffer after speaking out in opposition to Senator Joseph McCarthy, the chief figure in the anti-communist investigations and subsequent blacklisting that occurred. Many artists found themselves in the crosshairs of the second Red Scare, including Lucille Ball. Jane ended up in a similar situation. She was temporarily derailed for having assisted in hosting a performance by the Bolshoi Ballet during the Second World War, though it was at the request of President Roosevelt, but for a time she returned to the stage to keep working.
But in 1954, Jane was ultimately tasked with replacing Ellen Drew after the pilot of Father Knows Best. After this, she continued rocking TV, even reuniting with her old television spouse in the season five finale of Marcus Welby, M.D. She even played Spock's mother in a 1967 episode of the original Star Trek and reprised it for the 1986 film. Her final prominent role was an arc as Katherine Auschlander, Norman Llyod's wife, on the medical series, St. Elsewhere.
Despite the acclaim of her film work, it's her role on Father Knows Best for which she is most known (and for which she won three Emmys). Of the show, she reflected in a 1989 interview, "Our shows were written to be entertaining, but the writers had something to say. Every script always solved a little problem that was universal. It appealed to everyone. I think the world is hankering for a family. People may want to be free, but they still want a nuclear family."
As to it being criticized for not being a reflection of real life, she noted, "We thought it was. It is what we wanted to do for our children. We can't have it exactly like life; it would be too boring. We all thought it was life — as we wanted it to be."
Wyatt retired from acting after suffering a mild stroke in the early '90s, but she recovered well and remained in good health for the rest of her life until passing away in 2006 at the ripe age of 96. Thanks for giving us one of the greatest TV moms in history!
Elinor Donahue (Betty Anderson)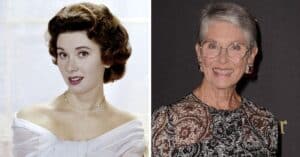 Betty Anderson, known as "Princess," is your typical teenager, but since it was the '50s, it was all rosy and she was radiant, if sometimes a little too perfect.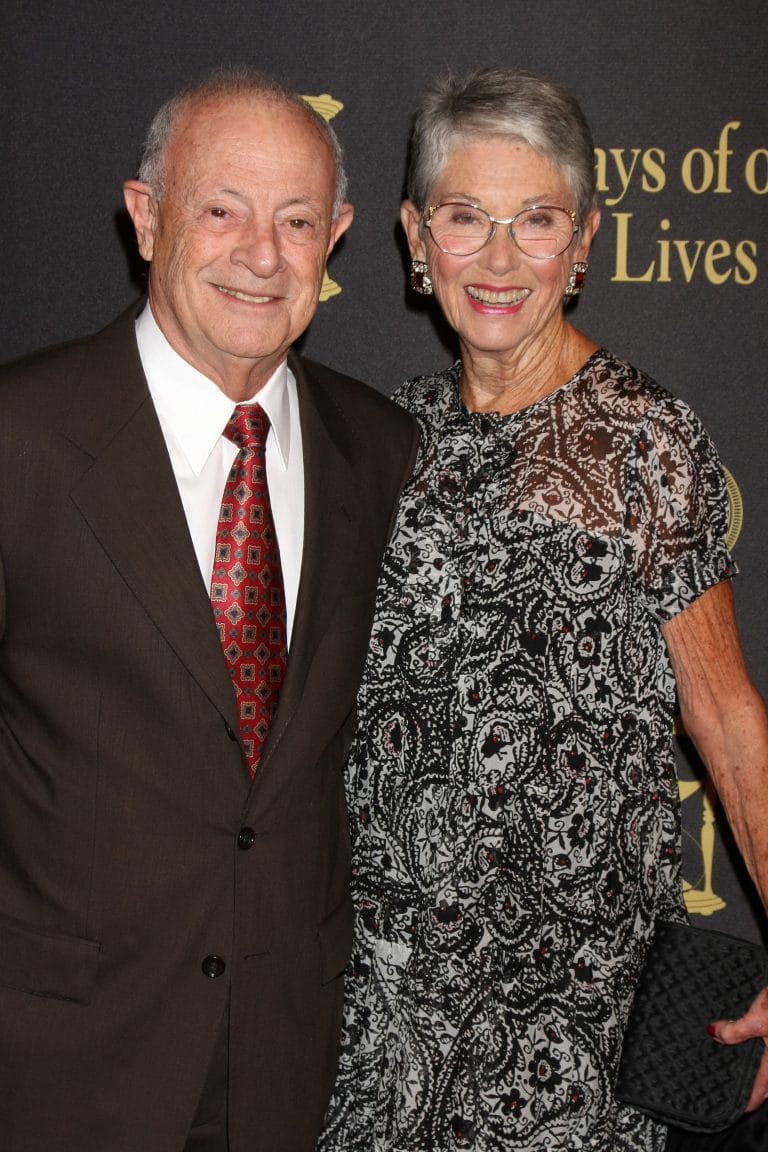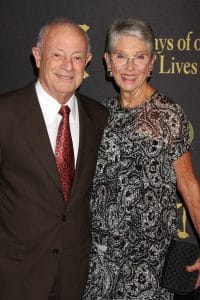 Seasoned child star Elinor Donahue, just like TV mom Jane Wyatt, took over from someone else; Elinor came in to replace Sally Fraser after the pilot. "Seasoned" might not be adequate enough to describe her experience. The girl was tapdancing at 16 months, and by age five had a contract with Universal. Fresh from radio and vaudeville, Elinor's first film was Donald O'Connor's Mister Big. But she never got her share of the spotlight until she put teenage angst on the television with Betty Anderson.
"It's the sweetness and the kindness that people had toward one another," Elinor proposes as to the show's appeal. "It has a warmth and loving energy to it that was very special. There was no mean spiritedness to it. If anybody was mean-spirited, I think it was Princess occasionally. She was always on a crusade of some sort and kind of huffy about everything."
Immediately after Father Knows Best, she played Andy Griffith's initial love interest, Ellie Walker, for the first season in Mayberry. Afterward, things slowed a bit, until she landed the role of Tony Randall's girlfriend in the popular '70s TV version of The Odd Couple, playing Miriam Welby  – one more tie-in to her acting mentor and great friend, Robert Young.
She played Kate Honeycutt for two years of Days of Our Lives in the mid-'80s and then in the mid-'90s portrayed Rebecca Quinn on Dr. Quinn Medicine Woman. You'll also likely remember her friendly Briget in 1990's Pretty Woman. Elinor's final acting role was Judge Marie Anderson on The Young and the Restless in 2011.
Today, Donahue is 85 years old and has added author to her credentials, as in 1998, she published a memoir entitled In the Kitchen with Elinor Donahue, reliving her memories of Hollywood and providing more than 150 top-grade recipes. So, grab a copy and dig in.
Billy Gray (James Anderson)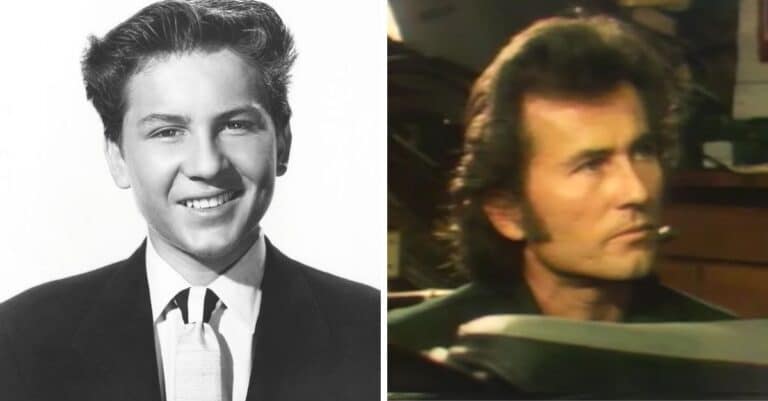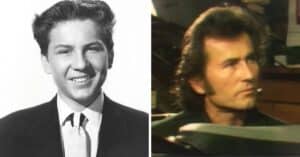 James Anderson, also known as Bud, is the archetypal wisecracking teen who often went to Dad with some misguided notion, only for father to guide Bud back on track. Father really does know best.
His actor, Billy Gray, was acting professionally by five and was in Abbott and Costello Meet the Killer, Boris Karloff in 1949 along with his acting mother, who obviously played a big part. Bud was a studio kid, even being educated by teachers hired by the film studios by attending classes in tents on set. What a life. But what in this life made him turn against the wholesome lessons taught on Maple Drive?
While talking to go-star.com in 1983, he commented, "I wish there was some way I could tell the kids not to believe it. The dialogue, the situations, the characters — they were all totally false. The show did everyone a disservice. The girls were always trained to use their feminine wiles, to pretend to be helpless to attract men. The show contributed to a lot of the problems between men and women that we see today. I think we were all well motivated, but what we did was run a hoax. Father Knows Best purported to be a reasonable facsimile of life. And the bad thing is, the model is so deceitful. It usually revolved around not wanting to tell the truth, either out of embarrassment, or not wanting to hurt someone. If I could say anything to make up for all the years I lent myself to [that], it would be, 'You Know Best.'"
Get in the comments and share your thoughts – does Bud have a point? Yay or nay?
One of Billy's final acting roles was the 1971 horror-action flick Werewolves on Wheels, but he took some time off after because it sparked a new love for the actor: racing. He competed in speedway motorcycle racing throughout the '70s, '80s & '90s. His bike was known as the Orange Blossom Special.
This high-speed junkie also made music history by inventing the F-1 guitar pick. And today at 85 years old, he lives in Topanga, California, and is a motorcycle collector and businessman.
Lauren Chapin (Kathy Anderson)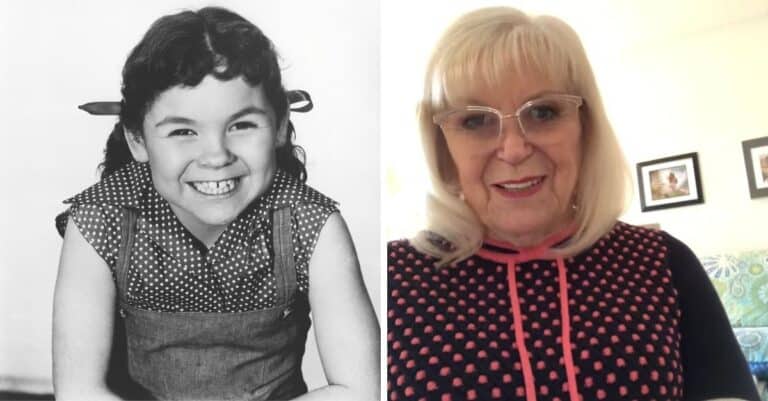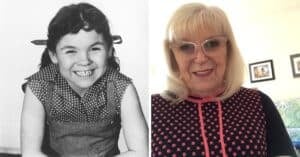 Kathy Anderson, known also by the nickname Kitten, is the youngest of the family, adorable yet clueless. She embodied simpler times for all ages as soon as time starts taking effect. Lauren Chapin first began acting in 1952, following her two older brothers Billy and Michael into the limelight.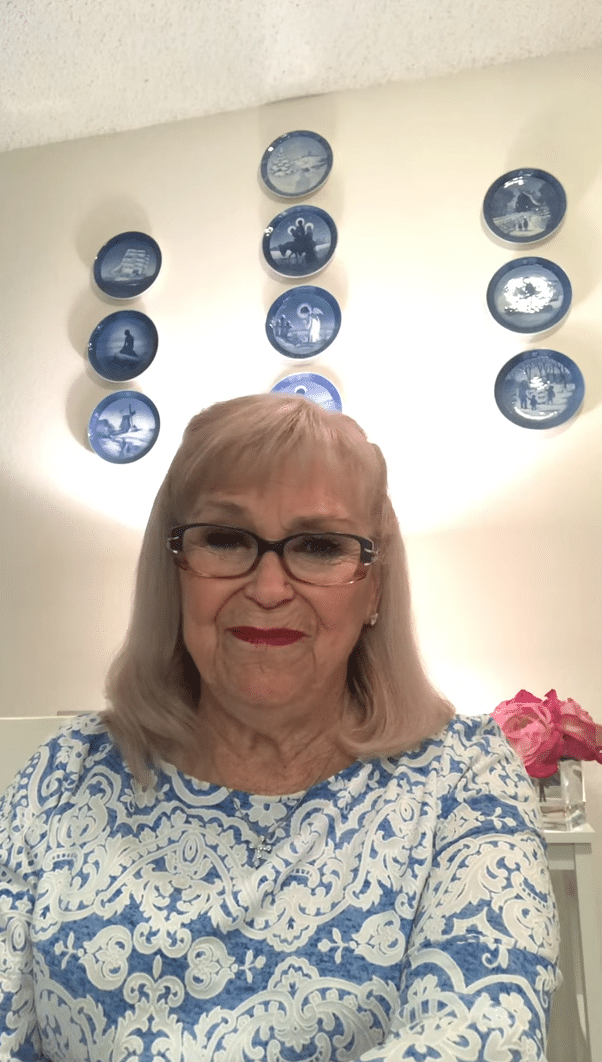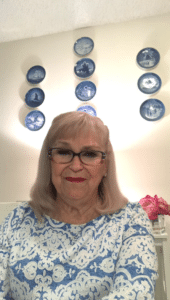 Her Father Knows Best job was what gave her stardom, but she was already in the midst of abuse. In an interview with Regis and Kathie Lee, she discussed her autobiography, she was sexually abused by both her father and his friend, a man referred to as her uncle. And her troubled childhood was shoved aside when she got to set, and the young girl had a job to complete. There wasn't much love directed at poor young Lauren Chapin. As she told People, "I don't remember my mother ever kissing me."
On top of that, when it came time to move on from Father Knows Best, she couldn't find work. She had been typecast as Kitten Anderson, and her unsuccessful job hunt made her mother drink more, and soon, as Lauren says, "I became an incorrigible child." Additionally, she married at the young—and illegal—age of 16 and was then divorced by 18. She became a drug addict and was sent to a psychiatric institution after she attempted suicide. In addition to using drugs, she sold them too and was later arrested in Hollywood, California for forging a check. Lauren was in and out of jail for years. When acting roles failed to come, she worked as a flight attendant, dog groomer, insurance claims examiner, carhop, and cocktail waitress.
These days thankfully she is clean and made a bit of a comeback in 2016 when she was a part of the series School Bus Diaries. At 77 years old, she is an ordained minister and manages singers and actors while also performing herself, in a live, interactive version of Father Knows Best for conventions and other events. We are certainly glad she's doing better and hope she's finally found peace.
That was the Andersons, a family we watched with our own family, enjoying seeing what they got into in the '60s and beyond. So, tell us, how did Father Knows Best stand up to other sitcoms, like Leave it to Beaver? Did you ever watch any of the reunion movies like Home for Christmas that aired in 1977? Get in the comments and tell us everything you recall about this series!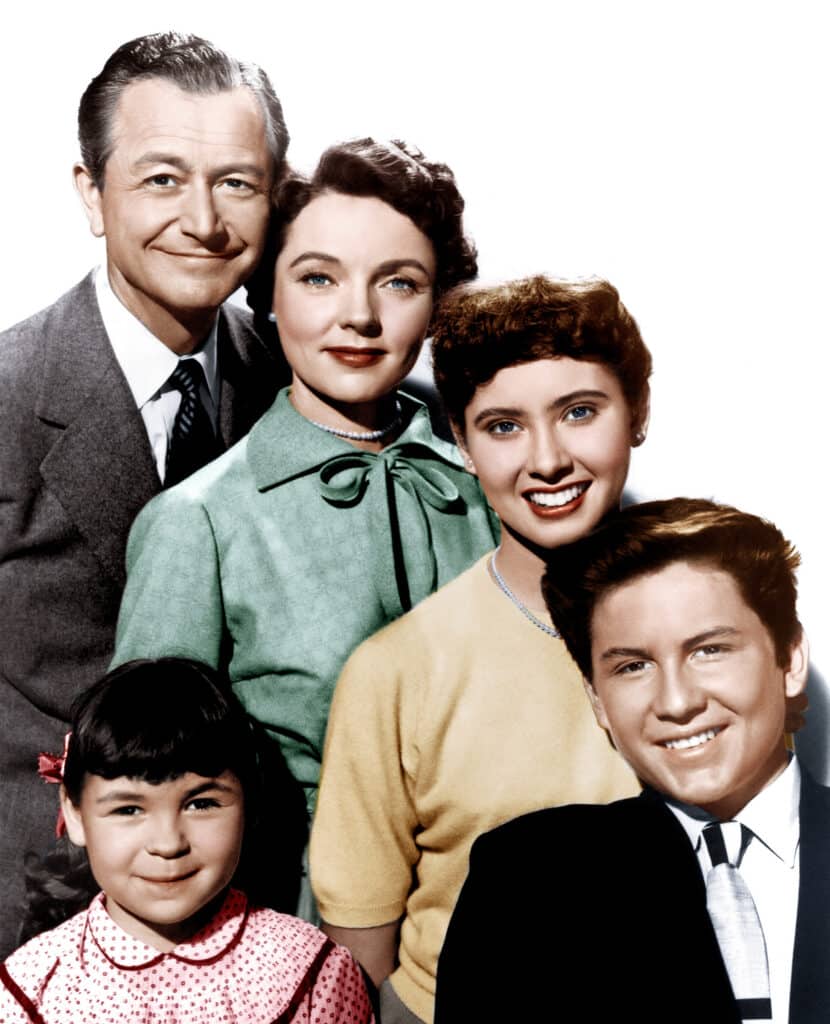 FAQs
Why did Father Knows Best get Cancelled?
Part of the reason Father Knows Best was canceled was due to a strike of the Writers Guild of America at the time. Other sources add that Robert Young (Jim Anderson) and Jane Wyatt (Margaret Anderson) had "retired" and "didn't want to do it anymore."
What were the kids' names on Father Knows Best?
There were three kids on Father Knows Best. Their names were Betty, Bud, and Kathy.
Who does Betty marry on Father Knows Best?
The character of Betty married and had a family of her own. Her brother, Bud, also went on to marry and have a family.