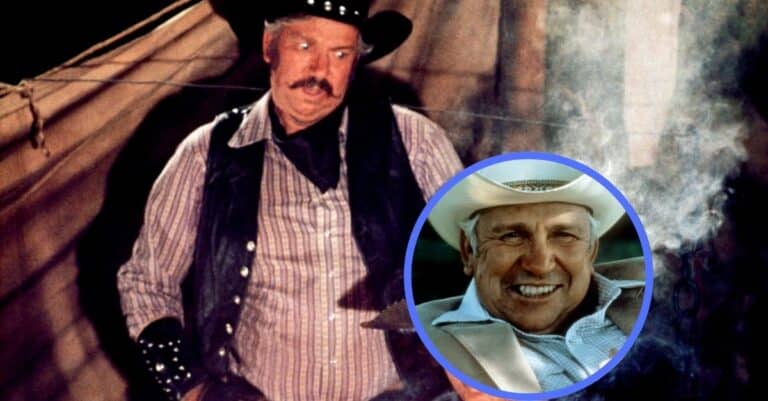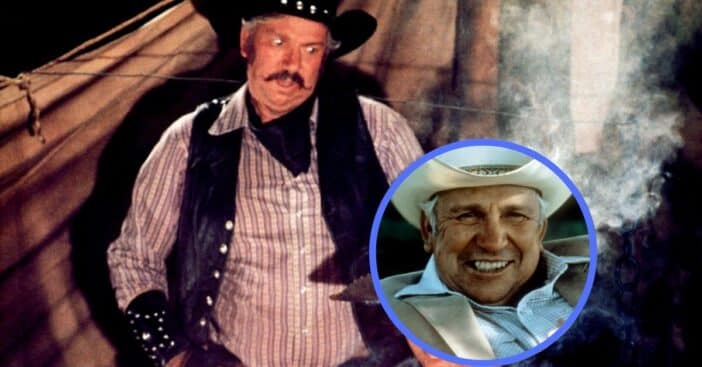 Giddyup, pardner! One of the baddest of henchmen is approaching; it's Taggart, played by Slim Pickens himself. Mel Brooks' hit 1974 film Blazing Saddles introduced audiences to some outrageous archetypes, with Pickens well suited to bringing the cowboy to life. In fact, work like that defined his resume before and after the Western comedy – but there's even more to his story than that.
Born as Louis Burton Lindley Jr., Slim Pickens was immersed in the California ranching and farming life since his birth on June 29, 1919. Pickens took to horseback riding more than his father's preferred dairy farming and, in traditional youngster fashion, when his dad forbade him from participating in rodeos he did exactly the opposite. Even the rodeo manager did not see a promising future for the aspiring cowboy, though; in fact, he thought chances at victory would be "slim pickin's" for him. Not to be deterred, he competed anyway under the name Slim Pickens and in traditional underdog fashion, won $400 that same day.
Was Slim Pickens a real cowboy?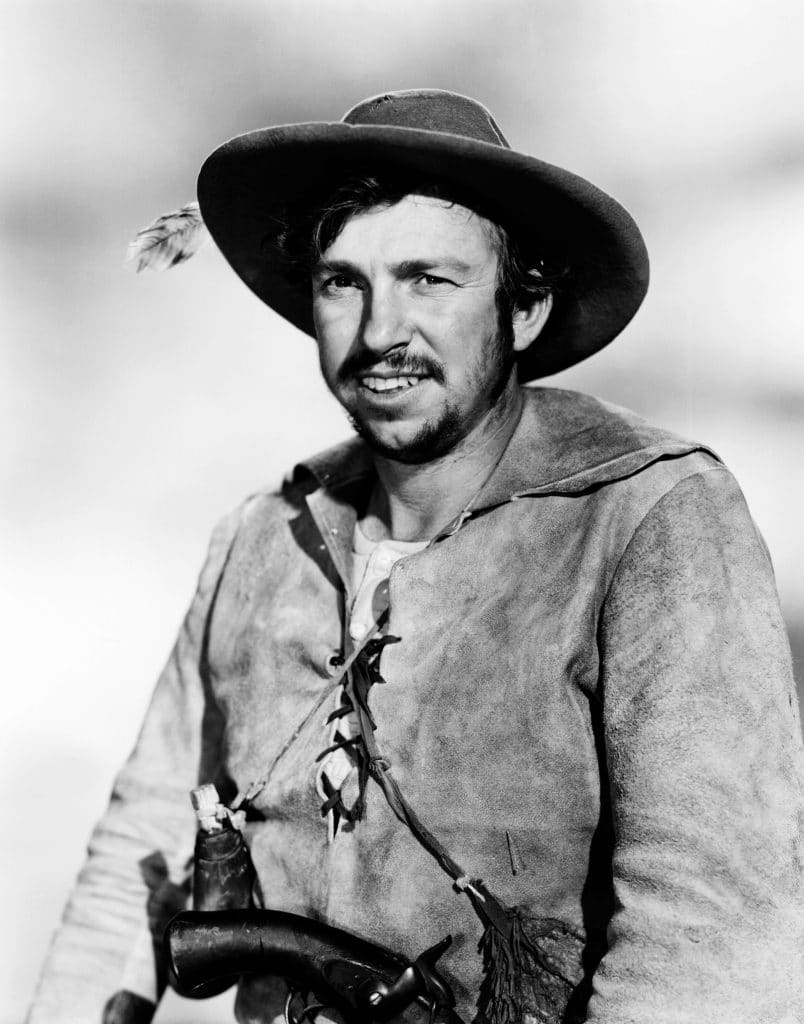 Does the sun rise in the east and set in the west? Pickens accumulated two decades of rodeo work, between also serving during World War II in the United States Army Air Forces. Having also performed as a rodeo clown, he was well acquainted with the performance side of his work, so when Hollywood needed a quintessential cowboy, he was reporting for duty, sheriff. He could even do his own horseback stunts. Pickens made a worthy start to his film career with Stanley Kubrick's Dr. Strangelove and he just enjoyed consistent work from that point onward.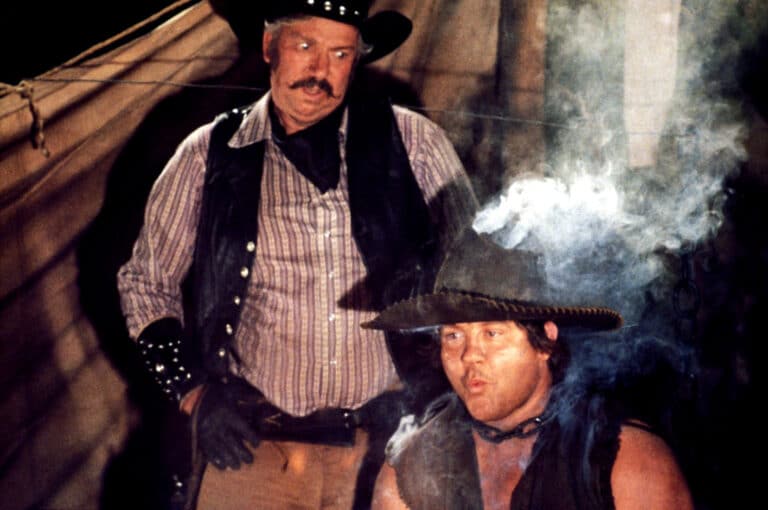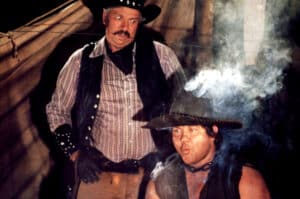 His work has also put Pickens alongside some of the biggest stars of the time, including Marlon Brando in 1961's One-Eyed Jacks, 1972's The Cowboys with John Wayne, and then The Getaway with Steve McQueen. Of course, Blazing Saddles followed in '74, then another title Pickens would become known for, that of 1941, an epic war film also featuring Christopher Lee, John Belushi, Dan Aykroyd, John Candy, and more. By this point, he's been married to wife Margaret Lindley (née Harmon) for over two decades.
Sticking to tradition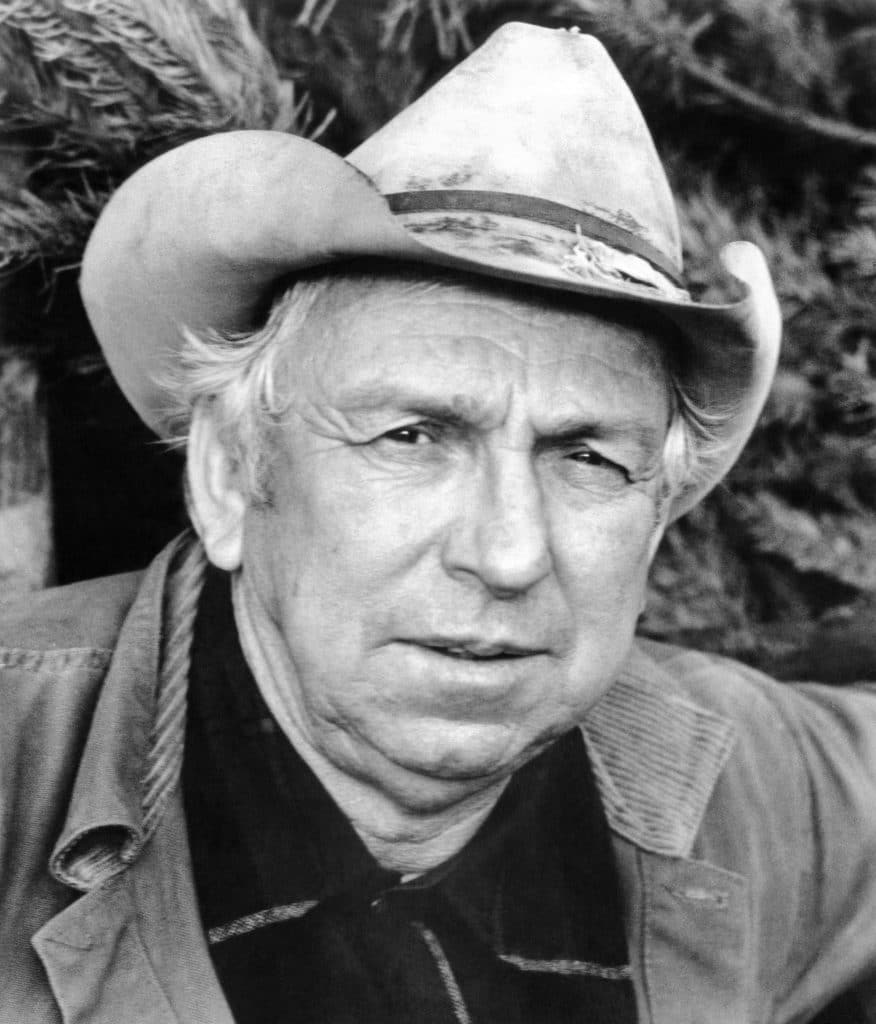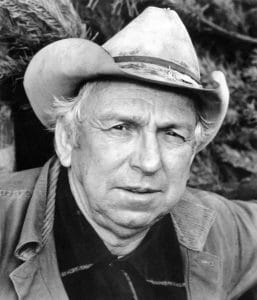 With The Last Command, Gun Brothers, Tonka, The Lone Ranger, and over three dozen other credits to his name, Slim Pickens stayed a very busy man. Some other beloved classics include Bonanza and B. J. and the Bear. When not shooting a scene, he enjoyed life with Margaret in California, along with his three children: Thomas Michael, Margaret Louise, and Daryle Ann. The latter is his stepdaughter.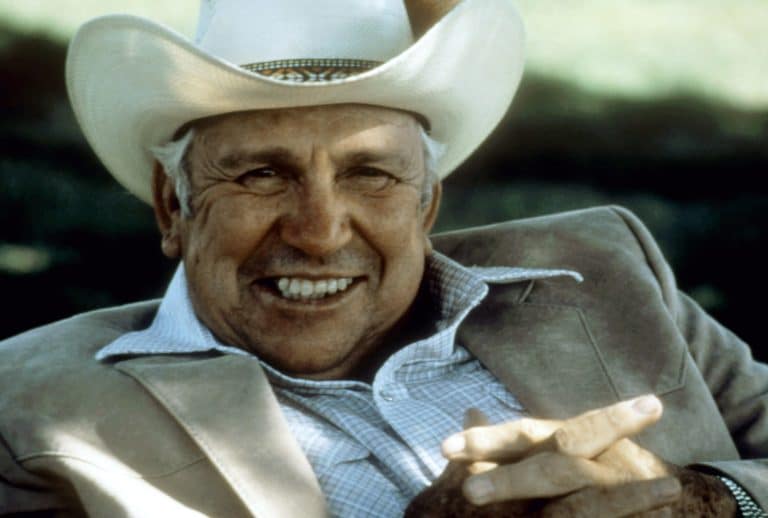 However, near the end of his life, Pickens contended with a brain tumor. He underwent surgery because of it, but Pickens ultimately died on December 8, 1983, at the age of 64, one of several Blazing Saddles cast members who have already passed away. Rest in peace.