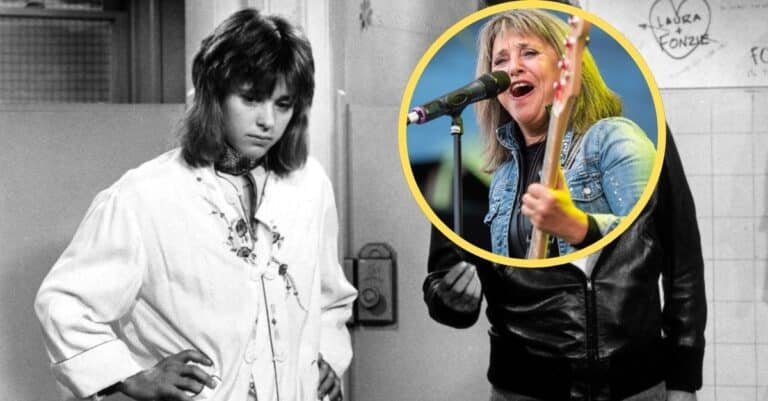 Suzi Quatro strummed up some melodious fun as Leather Tuscadero in Happy Days, a skill she actually developed well before joining the series and continued cultivating after she left it. The sitcom may have given her major on-screen recognition, but she's been very busy outside of life with the Cunninghams.
Born on June 3, 1950, Suzi Quatro was born to a Hungarian-Italian family; on her paternal side, the family's original surname was Quattrocchi, meaning four-eyed or bespectacled. When she was only six, Quatro caught a spark of inspiration watching Elvis Presley perform on TV. She also caught the music bug and started playing the bongos, piano, and bass. Music would be her primary calling, realized first by the bands Pleasure Seekers and Cradle.
A lasting impression in multiple industries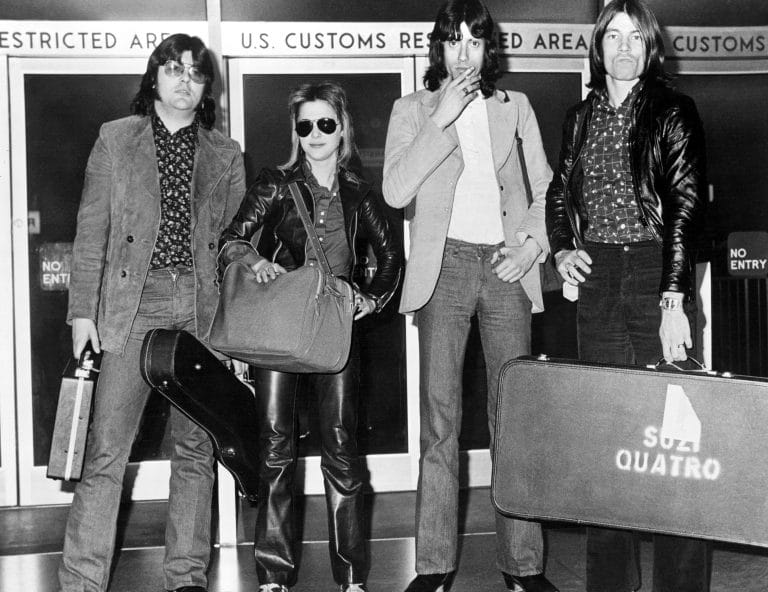 Music became a family matter for Quatro, who worked with her sisters and friends. Soon, the Pleasure Seekers were a lasting fixture in Detroit's musical scene, though at first the group relied on their physical appearance – but their music spoke for itself. Moving to the U.K., Quatro also enjoyed fame overseas; she was recruited by Mickie Most to rise in the ranks and become the next Janis Joplin.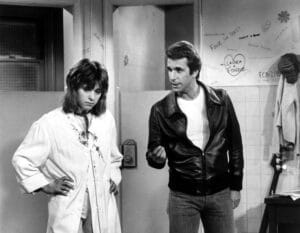 Her skill as a bass player drew Quatro a lot of regard in the music industry just as it would when she joined Happy Days for seven episodes from 1977 to 1979. Playing Leather Tuscadero, sister of Fonzie's ex-girlfriend Pinky Tuscadero, would be one of her biggest claims to fame in the U.S. The story goes that Garry Marshall saw a photo of Quatro in his daughter's bedroom and recruited her without an audition. Her work on the show received a lot of media attention, further elevating her fame, and Marshall offered her a show of her very own, though Quatro refused to avoid being typecast.
Did Chris Norman date Suzi Quatro?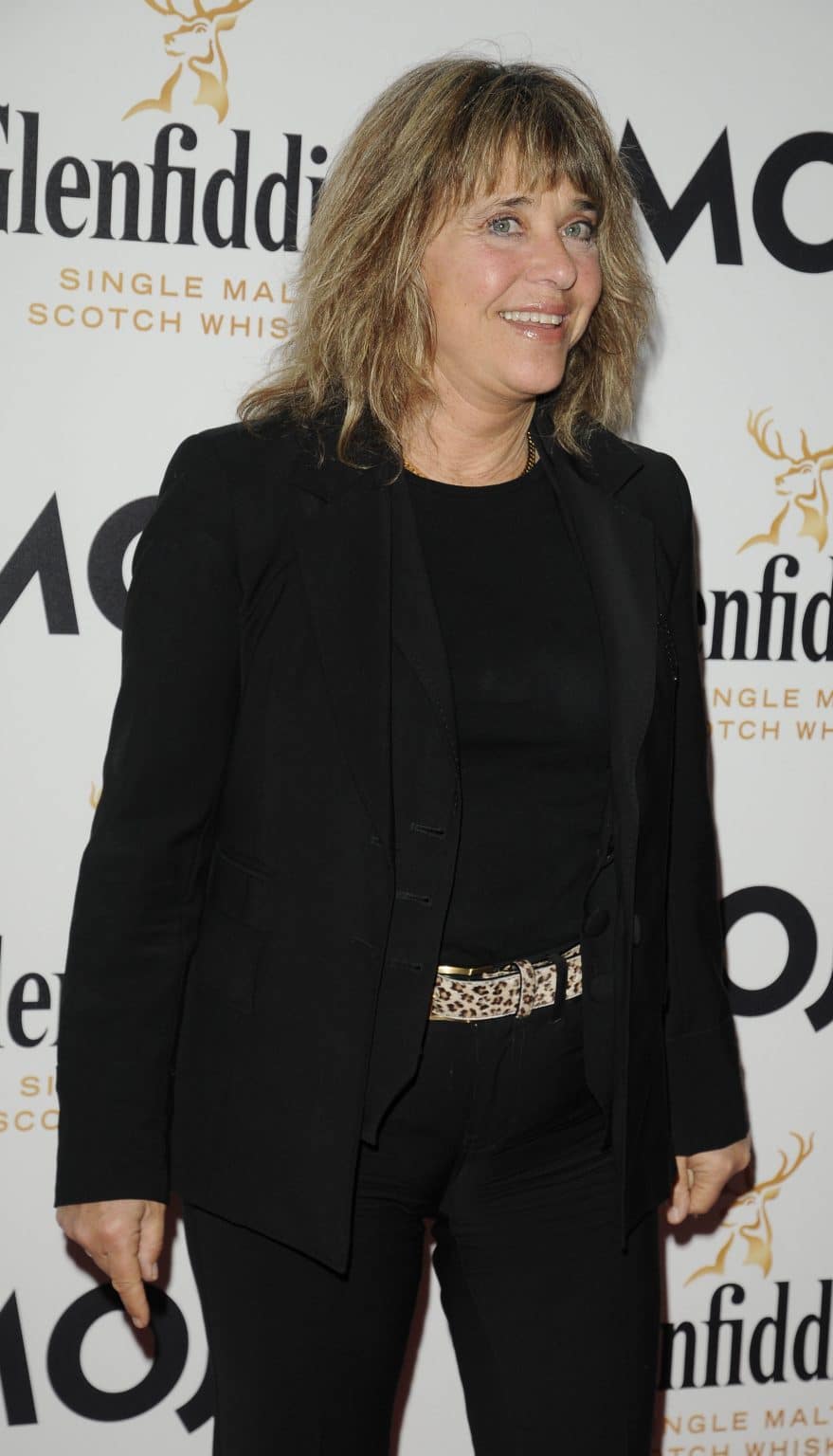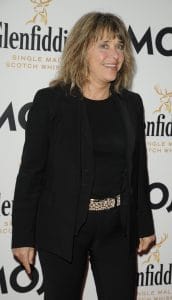 Acting on Happy Days primed Quatro's projects up for a lot of attention of their own. In 1978, she sang a duet with Chris Norman, frontman of the band Smokie. The two sang "Stumblin' In," which rocketed to spot number four in the U.S. rankings. Other music and acting jobs followed, including Midsummer Murders, Minders, and Absolutely Fabulous, but in the U.S., she really reached a high point with Happy Days and "Stumblin' In." Quatro and Norman did not date, though they are a famously associated act thanks to that duet. The two did find love in their respective lives – Norman with Linda Norman and Quatro with Len Tuckey from 1976 to 1992. Together, they had two children, Laura and Richard.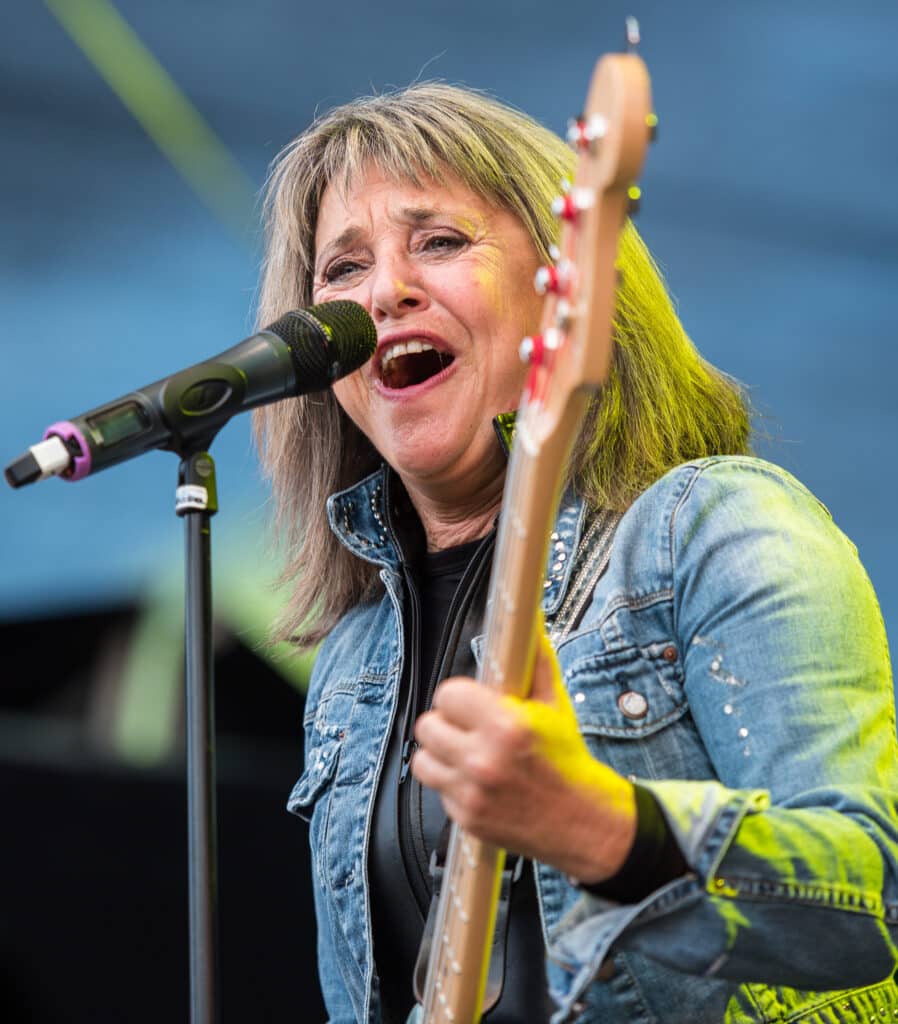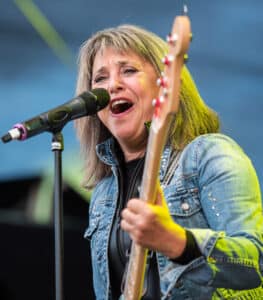 As for after, Quatro is still very active and successful in the music industry. 17 albums later, Quatro could manage 85 to 90 shows a year before COVID-19 hit. "I still wear the jumpsuit," she shares. "At 70. I zip it up and feel like me." Even with the pandemic, Quatro stays active however she can and in 2021 released the album The Devil in Me. In 2007, she released her memoir, Unzipped, and admitted she wants to eventually be in a movie, as "the only medium I haven't worked in." In the meantime, now 71, she enjoys life in England with her second husband, Rainer Haas.