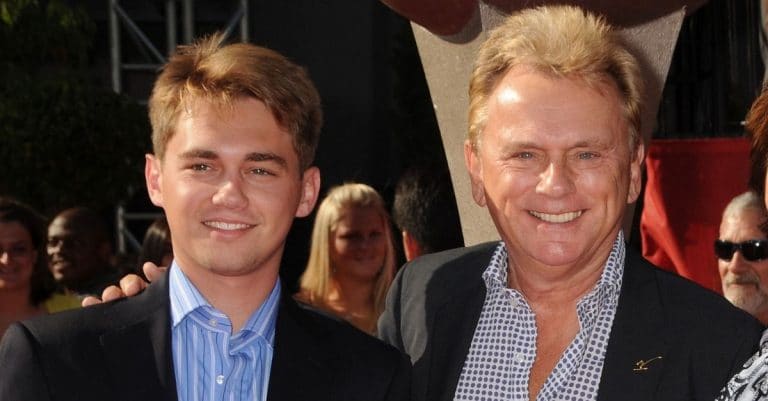 It looks like Pat Sajak's son just officially became Dr. Sajak, and his dad congratulated him on Wheel of Fortune in front of the audience! "So, do you mind if I do a little parental bragging here?" Pat asks Vanna White. "So, you know my son, Patrick, you've known him all his life… and he's made it through medical school and he is now officially Dr. Sajak."
The audience erupts in applause for Sajak and his son. "The only troubling part is he insists that I call him Dr. Sajak," the Wheel of Fortune host jokes.
Congratulations are in order for the new Dr. Sajak!
Congratulations to Dr. Sajak! 👏 pic.twitter.com/GmbcTWfR19

— Wheel of Fortune (@WheelofFortune) June 1, 2021
He adds that he and his wife could not be prouder of their son and additionally jokes that he tried to get his son into geriatrics, but he unfortunately refused, which earned tons of laughs as well. "Anyway, congratulations, son, and we will see you all next time. Take care," he wraps up the segment.
RELATED: 'Wheel Of Fortune' Contestant Makes History With Win, Vanna White Nearly Injured During Celebration
Sajak's daughter, Maggie, has also been seen time and time again on the show. She is a Princeton University grad who went on to study law at Columbia University. She did, however, consider attending medical school as her brother did. "So proud of my big brother," she tweeted once their dad made the heartfelt announcement on the show.
She also considered a career in country music. She explained this in an interview back in 2013 when doing a shoot for Teen Vogue. "I've been singing ever since I can remember," she said to the magazine. "When I started playing guitar, I began taking music more seriously, and it became a real passion for me."