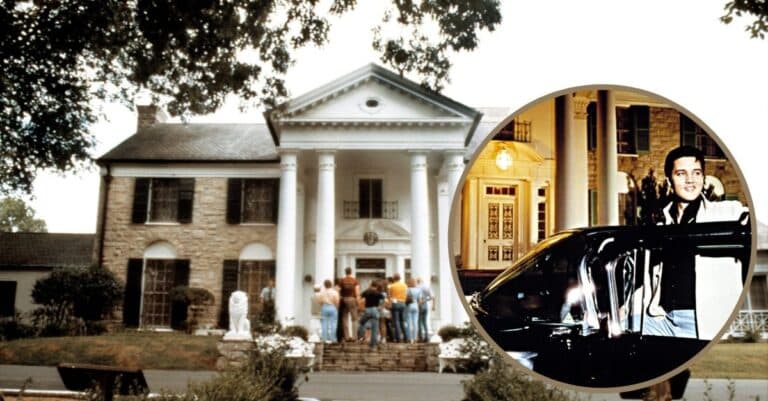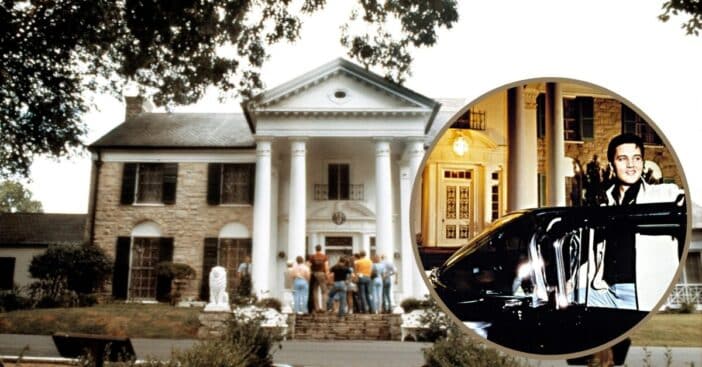 Elvis Presley allegedly brought donkeys into his Graceland swimming pool along with many other farm animals. So, as the story goes, Presley bought Graceland in 1957 shortly after he skyrocketed to fame. It was early on that his parents, Vernon and Gladys, requested some farm animals for the grounds so Presley and Memphis Mafia member Lamar Fike went down to the Tennessee state line to Mississippi.
It was that day that Presley managed to stuff a load of chickens, ducks, and his famous turkey who became known as Bow Tie into the trunk and backseat of his yellow Cadillac limousine and drove home.
The story behind the donkeys in Elvis Presley's Graceland swimming pool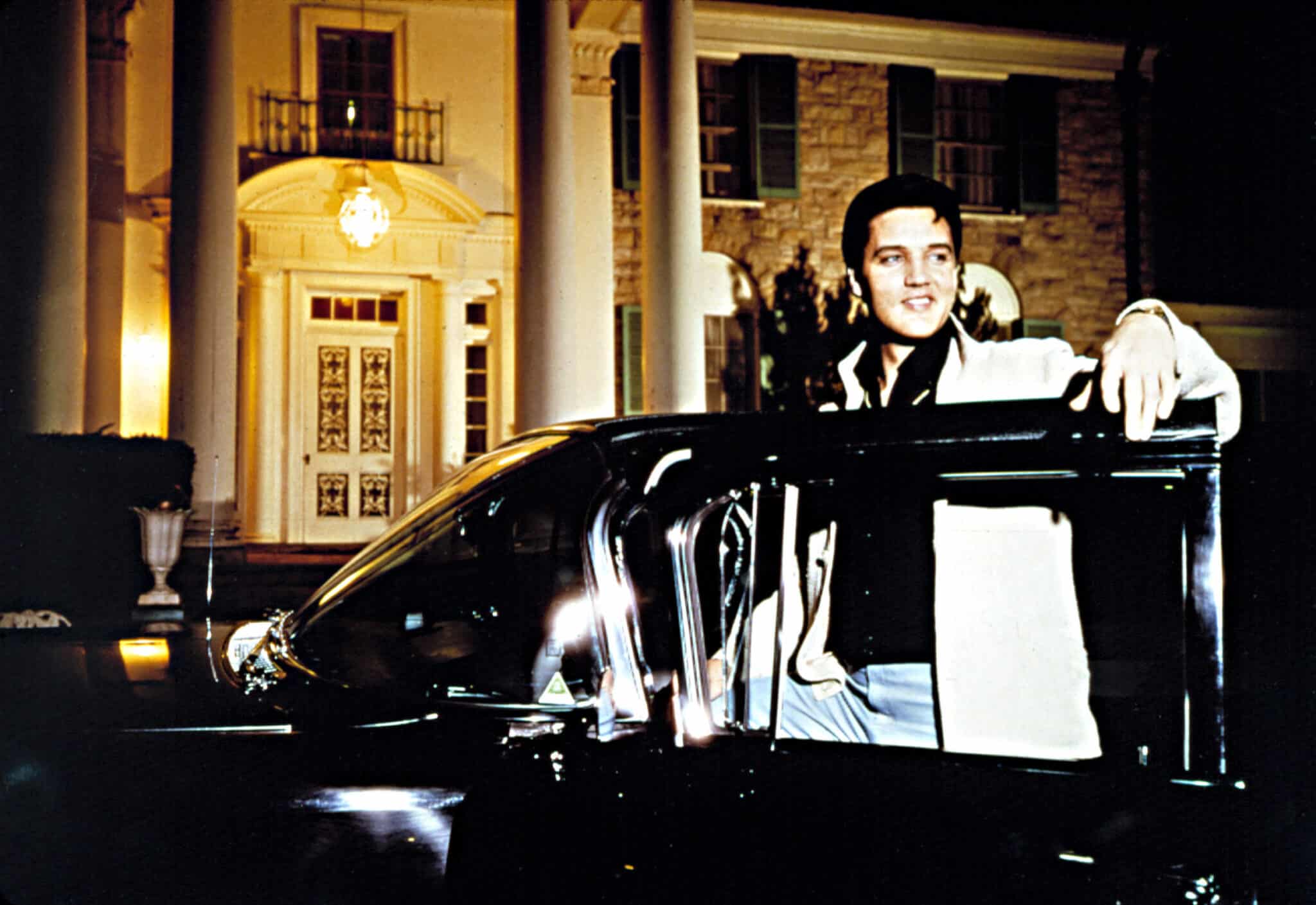 When they returned home, both of them were covered in animal feces, which caused quite a reaction from Presley's father. "Lord God son! What's happened?!" Presley responded with: "Oh nothing, it's all these damn chickens right here. We forgot to tie them up and then they [went] wild!" This story was told directly from Presley's cousin, Billy, on his YouTube channel.
As a result of the entire ordeal, the Cadillac had to be fumigated several times and the car was sold not long after.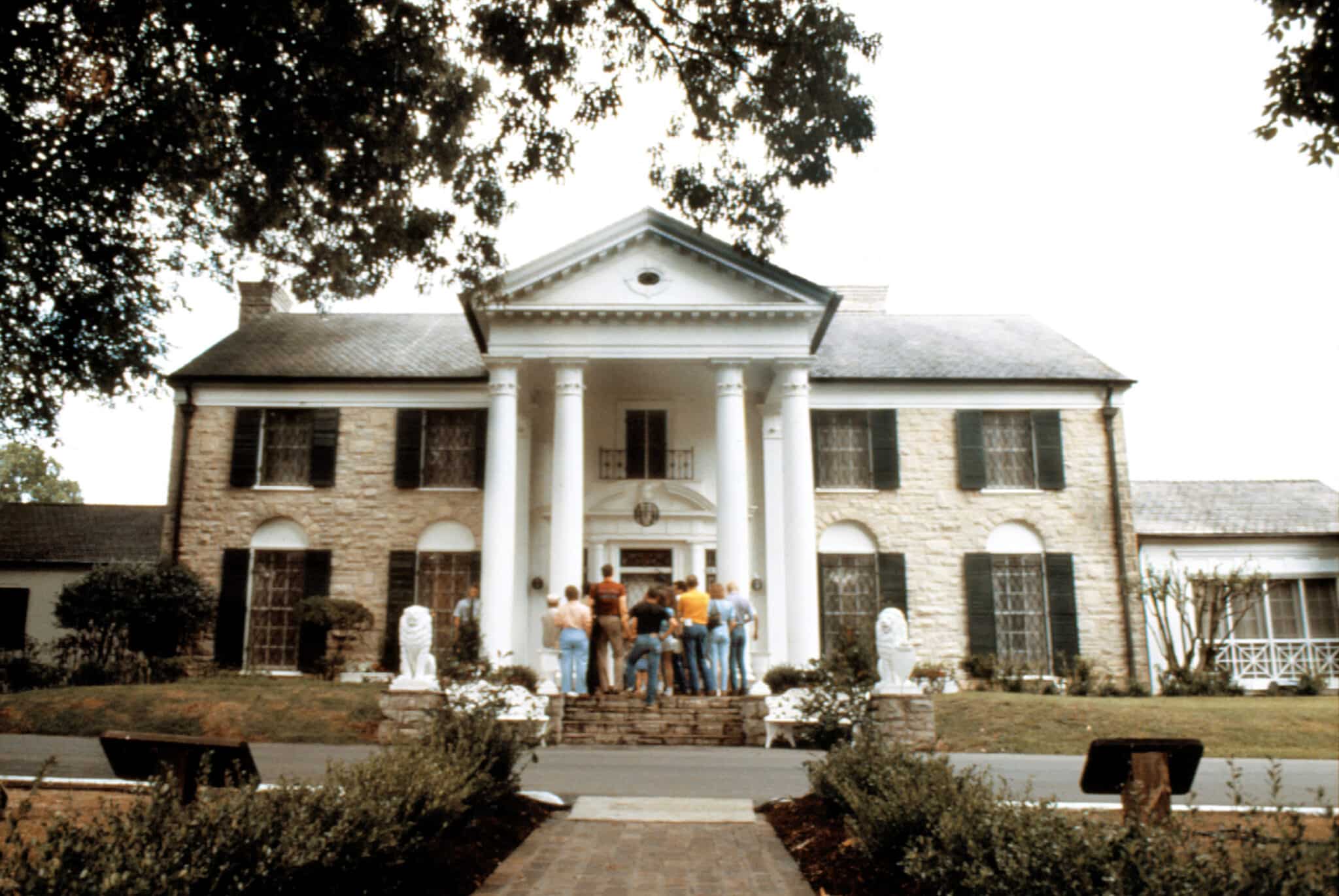 Now, in regards to the whole title of this article, Presley's family also had donkeys brought in, but the stalls and fences hadn't been built at the back of the property yet—so, they improvised a bit. When they realized the Graceland swimming pool had been dug already, they knew right away where to put the asses. Yep, right into the pool. And the best part was, since they were in a pool, they didn't have easy access to just wander off.
Even today, the Graceland pool has been well-preserved, located right next to the Meditation Garden where Presley is buried. And no donkeys in the pool, don't worry.