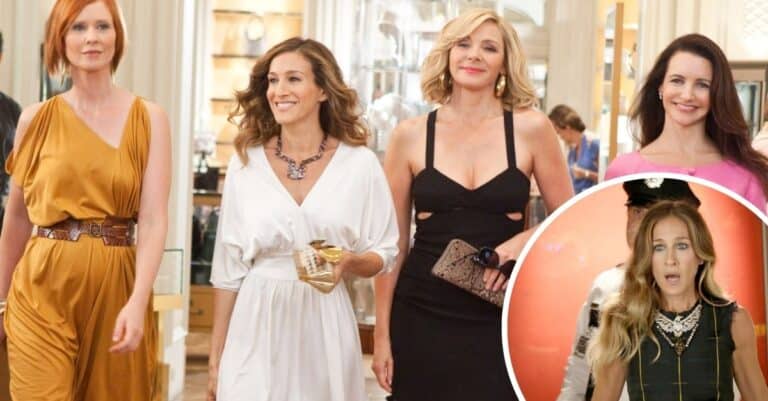 Sarah Jessica Parker is opening up about the comments she has received about her age and looks. Since the announcement of the Sex and the City sequel series, Sarah said that she's heard so much "misogynist chatter" in regards to the looks of the ladies. Sarah will star in the series with original cast members Cynthia Nixon and Kristin Davis.
Sarah said, "There's so much misogynist chatter in response to us that would never. Happen. About. A. Man. 'Gray hair gray hair gray hair. Does she have gray hair?' I'm sitting with Andy Cohen and he has a full head of gray hair, and he's exquisite. Why is it okay for him? I don't know what to tell you people."
Sarah Jessica Parker opens up about comments she has received about her age and looks
She also talked about how people criticize her for having too many wrinkles or not having enough wrinkles for her age. She continued, "It almost feels as if people don't want us to be perfectly okay with where we are, as if they almost enjoy us being pained by who we are today, whether we choose to age naturally and not look perfect, or whether you do something if that makes you feel better. I know what I look like. I have no choice. What am I going to do about it? Stop aging? Disappear?"
RELATED: Woman Shares Praise For Sarah Jessica Parker Changing How Women Age
During the interview in Vogue Magazine, she also spoke about the passing of her friend and former co-star Willie Garson. He died in September from pancreatic cancer. She said, "It's such a loss, and I think about how I'll miss the joy of (our relationship). I think about Willie and the show and how much we laughed."
Sarah will also be revisiting another iconic character of hers soon. She will appear in Hocus Pocus 2 which comes out next year, much to the delight of longtime fans. Are you more excited for the Sex and the City sequel or the Hocus Pocus one?
RELATED: Sarah Jessica Parker Shares Rare Photos Of Her Twins Finishing 6th Grade