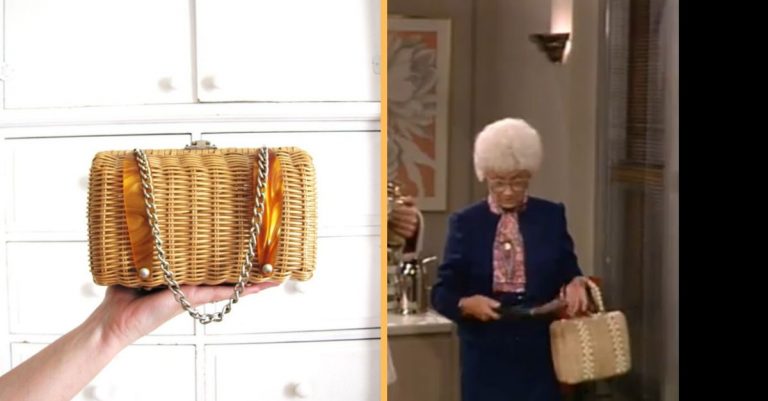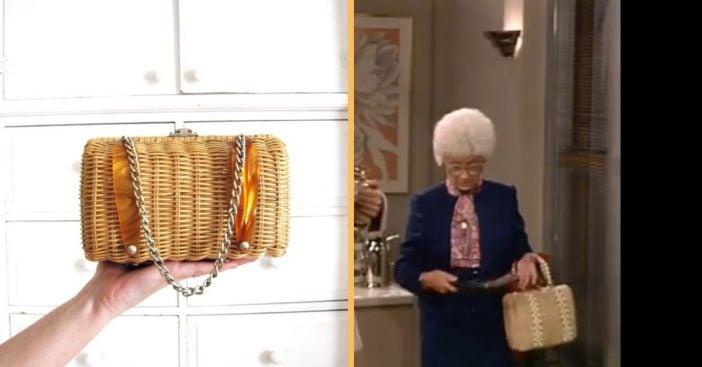 Nothing inspires people to buy something quite like seeing in on a show or movie. And Sophia Petrillo easily made her wicker purse part of her character. But this iconic prop has a surprising history. The surprises don't stop in the past, though, as this simple accessory came to symbolize a lot on the show and among society. The Golden Girls Fashion Corner researched the surprising history behind Sophia's iconic purse to discover how this simple accessory came to symbolize a lot on the show.
Sophia's need for a purse is relatable enough in any year. They act as both a fashion statement and a useful tool. But the rationale extends to the actress behind the character: Estelle Getty. Thanks to a few simple traits and choices on her part, the Golden Girls had a famous, surprisingly impactful prop associated with them.
Sophia's purse on 'Golden Girls' came directly from Estelle Getty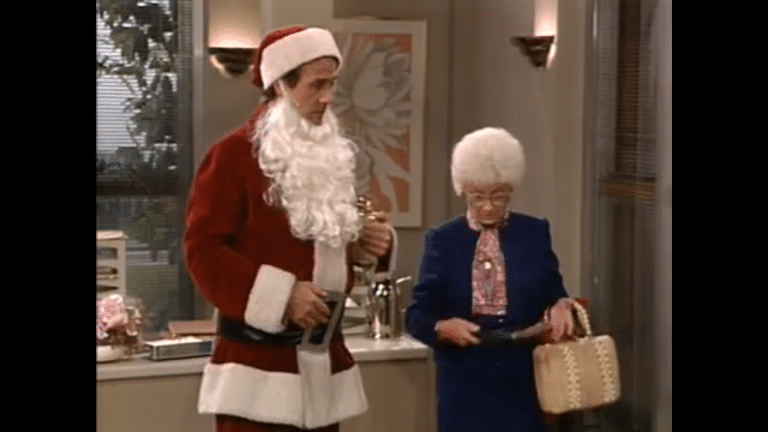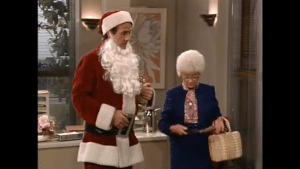 New York City native Estelle Getty is to thank for Sophia's purse. Some character traits get determined by the writers, directors, producers, and so on. But the simple yet iconic wicker purse is entirely Getty's brainchild. And this purse is the product of a simple thrift shop purchase. The Golden Girls Fashion Corner did some sleuthing. A product on Etsy bears a similar image to Sophia's purse. Apparently, the seller specified the bag has an "Ohrbach's Imported British Crown Colony of Hong Kong." After some more research, it turns out Ohrbach was a department store with locations in New York and California.
RELATED: Is St. Olaf From 'The Golden Girls' A Real Place?
The latter location is likely where Getty purchased her wicker bag if it was indeed from Ohrbach. And, likewise, perhaps Sophia purchased hers from the New York location. While it is exciting to potentially trace the path of Sophia's purse, that bag still has interesting stories to tell. Estelle Getty reportedly suffered from intense stage fright. Some literature suggests those suffering from stage fright hold a grounding prop to channel all that nervous energy. That bag may well have been Getty's grounding prop to help her give such stellar performances.
A bag full of history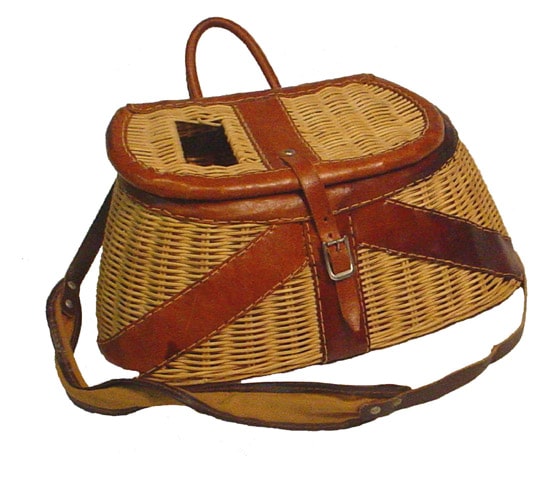 Sophia's bag has an interesting background and purpose beyond the show. Using a wicker item like this as a bag started with the creel. The creel provided the perfect way to carry crustaceans. As time went on, we also came to associate them with picnic baskets, as the creel will usually have a lid that's easy to maneuver. So, you may see this under the name basket purse as well.
Getty's use of the wicker purse extended beyond her time on the show. Getty's 2008 obituary reads, "It was her idea that Sophia would always carry a purse because, she said, older women are forced to shed so many possessions in their later years that everything they own ends up in their purses." It goes on to quote her 1992 interview with Newsday, "Nobody puts down their life very easily." Simply carrying around this purse, a simple thrift store purchase that may have acted as an anchor, symbolized persistence. While a woman's world shrunk with age, she still kept what she loved stubbornly close, not about to relinquish any of it. And, indeed, purses provided ways of mobilizing women and aiding in female independence.