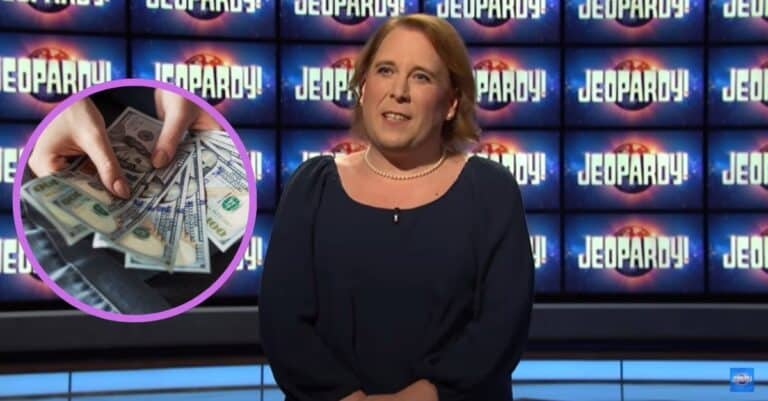 The rare and thrilling chance to participate in a game show means a lot of things: the excitement of a possible victory and the trepidation of fighting for the win. Amy Schneider secured one of those much-sought-after victories, netting over $1 million in prize money – but that's not yet taking into account taxes.
Fortunately, Schneider's victory also saw her make history and break some records, neither of which are taxable. Friday was an eventful day for Schneider; that was when she displaced James Holzhauer for third-most consecutive Jeopardy! games won, with her total now at 33. What happens to all that money won from all those victories, though? A financial expert breaks it down.
Over a million dollars in 'Jeopardy!' victory will come back as taxes for Amy Schneider
As of Friday, January 14, Schneider became the first woman and fourth person to win seven digits on Jeopardy! and in her case, her winnings come to $1.1 million, according to CNBC. However, though this winning streak is a huge chance for profit, it is also taxable. "She's going to have a pretty hefty tax bill because the income she's earned on the show is ordinary income," explained Megan Gorman, attorney and managing partner with Chequers Financial Management. "She'll be paying some of the top rates in the United States on this income."
First is the location. Schneider lives in California, which is also where Jeopardy! is filmed, and that state, as of 2021, has the highest state income tax rates, coming in at 13.3%. Then, there is the winnings themselves. Schneider is reportedly divorced and still single, and so won't be filing as part of a married couple. Earning $1 million puts her in the highest income bracket, and so the tax is estimated at a 37% of federal income tax rate.
A game of numbers and calculators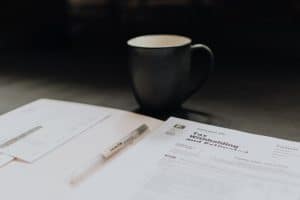 What does all that translate to for Schneider? How much will she walk away with from Jeopardy! based on what she walks away with from Jeopardy!? Schneider has something of a reprieve; living in California comes with a silver lining. Most Jeopardy! contestants have to pay an income tax on their winnings not once but twice – once for California, where Jeopardy! is filmed, and one for where they themselves live.
Friday put Schneider's total winnings at $1,111,800. Based on requirements at state and federal levels, it is estimated that she would pay around $140,000 in taxes to California and $375,000 in federal taxes, leaving her with approximately $596,800. Gorman also advises seeking advice from a professional to send in the proper amount for tax season, as many game shows reportedly leave that job up to the contestant, rather than withholding whatever has to go into taxes in the end.
Is it still worth winning so big?
Big congrats to @Jeopardamy on her 33rd win!

This makes three eligible players in the 30+ game millionaires club 🤔 pic.twitter.com/vwdk0Ysez1

— James Holzhauer (@James_Holzhauer) January 15, 2022