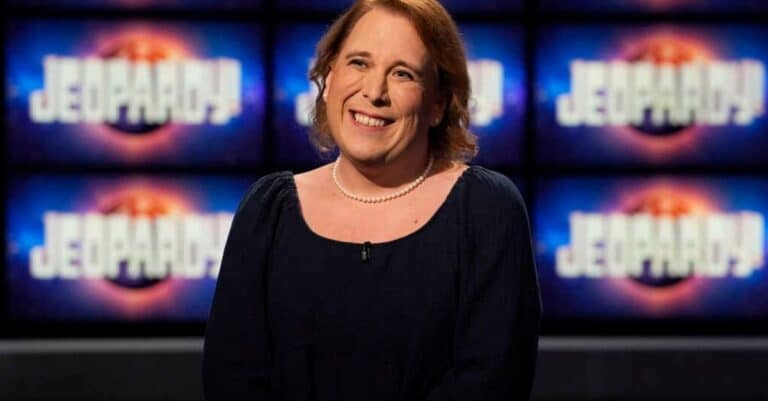 Amy Schneider is the current Jeopardy! champion and she may have a good luck charm to help her out. Have you ever noticed that Amy has worn a pearl necklace on each episode? She opened up about the touching reason she always wears pearls after becoming the first woman to pass the $1 million winning mark.
She said that the necklace was actually a gift from her girlfriend Genevieve. Genevieve gave it to her on her birthday and said that "every lady should have a string of pearls." Amy wore the necklace during the first taping of the show and said it was a comfort during the nerve-wracking days of filming.
'Jeopardy!' winner Amy Schneider says that her pearls were a gift from her girlfriend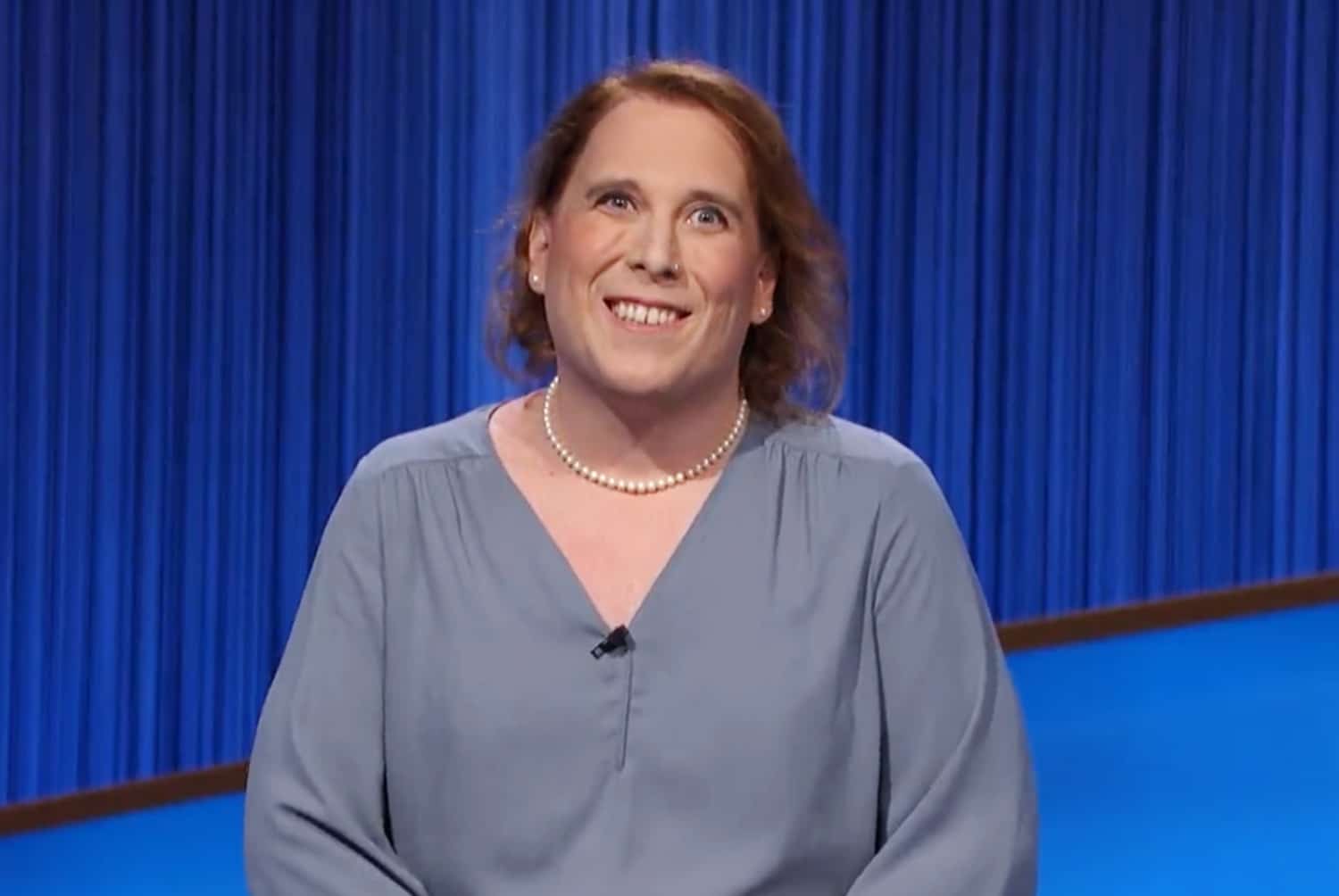 This has been the longest time the couple has been apart since they started dating. Amy likes the reminder that Genevieve is home waiting for her and it must be a comfort during the stressful taping of the game show.
Amy is not only securing her spot as one of the game show's all-time champions but she made history in another way as well. She is the first transgender competitor to make it this far. Amy has admitted that she would be open to hosting Jeopardy! one day if they let her too. Would you like to see Amy try her hand at hosting the longtime game show? Right now, former contestant Ken Jennings and actress Mayim Bialik are switching hosting duties until they find a new permanent host.
Congrats to Amy on her continued winnings!