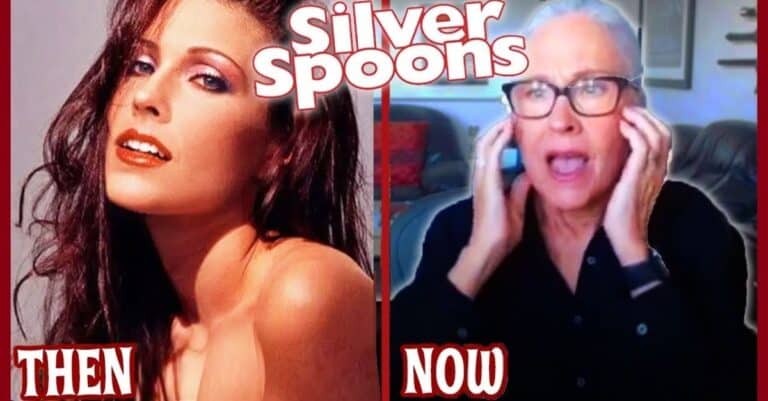 UPDATED: 1/19/2023
Silver Spoons followed the wealthy playboy Edward Stratton III and the relationship with his young son Ricky, who was the result of a brief marriage — so brief, Edward was initially unaware that he had a son until Ricky came to live with him, forcing them to navigate family life together through five seasons of childish, toy-filled madness from 1982 to 1987.
Today, it's time to revisit the incredible cast of the sitcom Silver Spoons. Just as many of the characters enjoyed illustrious lives, the cast built very remarkable careers for themselves before, during, and after the show's runtime. So, now, choo choo, it's time to find out just what they've been up to!
Joel Higgins (Edward Stratton)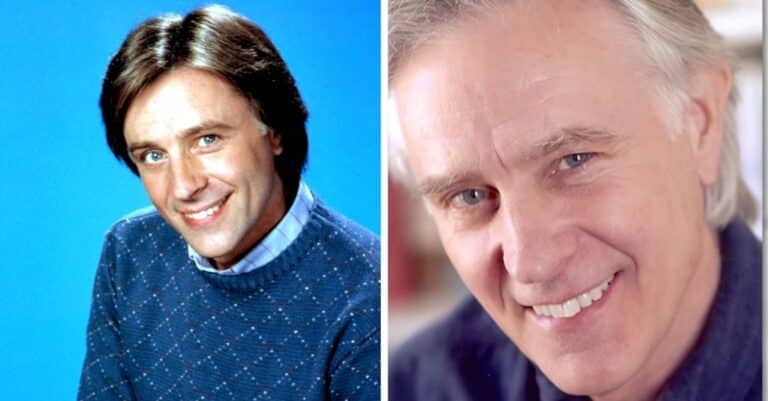 Edward Stratton III is a millionaire, but lives like a kid — a rich kid. He lives in a mansion filled floor to ceiling with toys, which Ricky must love, and of which every kid watching was forever envious. But Stratton nonetheless took raising his child very seriously, — once he became aware of his existence, of course.
After being a Special Services Sergeant in charge of entertainment for the United States Army, Joel Higgins — born September 28, 1943 in Bloomington, Illinois — spent a number of years in musical theater, including the first national tour of Grease (playing the character of Vince) in 1973. In 1975 he was cast as Bruce Carson on the CBS soap Search for Tomorrow. From there, he transitioned to primetime in 1979, co-starring with Andy Griffith in the short-lived ABC series Salvage 1. Unfortunately the competition from the other networks was tough that season, including WKRP in Cincinnati and Little House on the Prairie. As a result, Salvage 1 was sent to the junk heap in short order.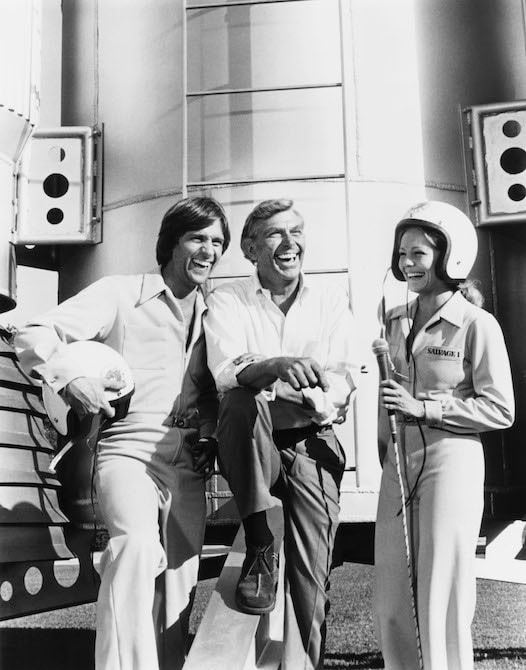 The year prior to Silver Spoons, Higgins championed some cowboy comedy, such as in Best of the West, but ABC delayed renewing the series, and ultimately it was canceled, but this freed him up to play a childlike adult riding a living room train powered by compressed air. In 1985 he related to The Times-Tribune that the appeal of Silver Spoons for him and the rest of the cast is that there was a true evolution to the characters and the storylines. "But," he said, "the basic situation — the situation that got us where we are — still remains. And that is the father-son relationship. That's the foundation of the show, so we are not about to change that. if we become another Leave It to Beaver, with dialogue like, 'Hi, son; Hi, dad,' then our show won't be any fun anymore."
In 1987 he was part of the priesthood comedy Have Faith, but apparently audiences did not heed that title and it only ran for seven episodes. Recently, his acting gigs have slowed. Fans last saw him in a 2016 film titled No Pay, Nudity, starring Nathan Lane.
Aside from acting, he's also an accomplished musical composer, especially when it comes to catchy jingles. He's written over 200 jingles for products like Kool-Aid, M&M's, and Coors Light, as well as theme songs including one for Lucille Ball's ABC comeback series, Life with Lucy. He's also written some songs for Christine Andreas and her album Love Is Good and has released music under his own name, such as the EP  "A World Away."
Today, he's 79 years old, collecting royalties and hopefully riding a train through his living room!
Erin Gray (Kate Summers)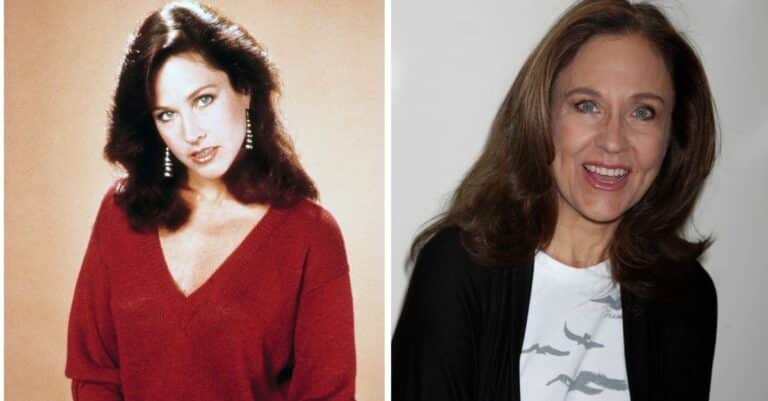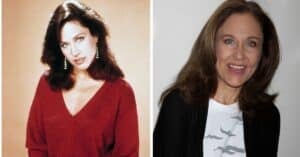 Kate is Edward's secretary who has a thing for him but is too shy to tell him. But don't you worry, it all worked out and Kate would soon add stepmother to her title.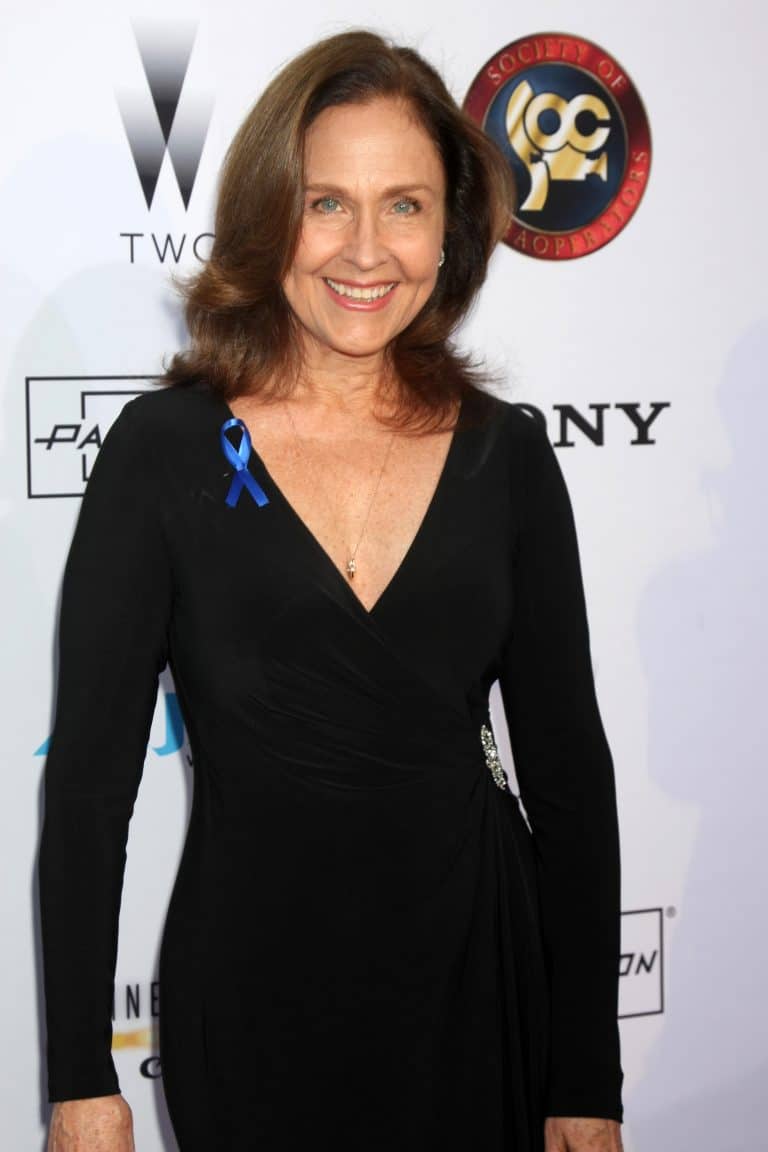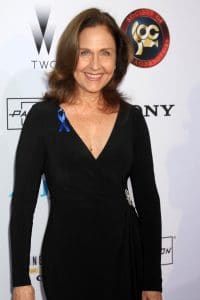 Erin Gray began acting in Hollywood in 1976 on the popular show Maude. But, prior to acting, she was a successful model. She left UCLA behind to pursue this work, and by 1975, she was one of the nation's top models. Even more than Silver Spoons' Kate Summers, most people think of her as Colonel Deering in the sci-fi trailblazer, Buck Rogers in the 25th Century. She rocked that white bodysuit and commanded viewers' attention for sure.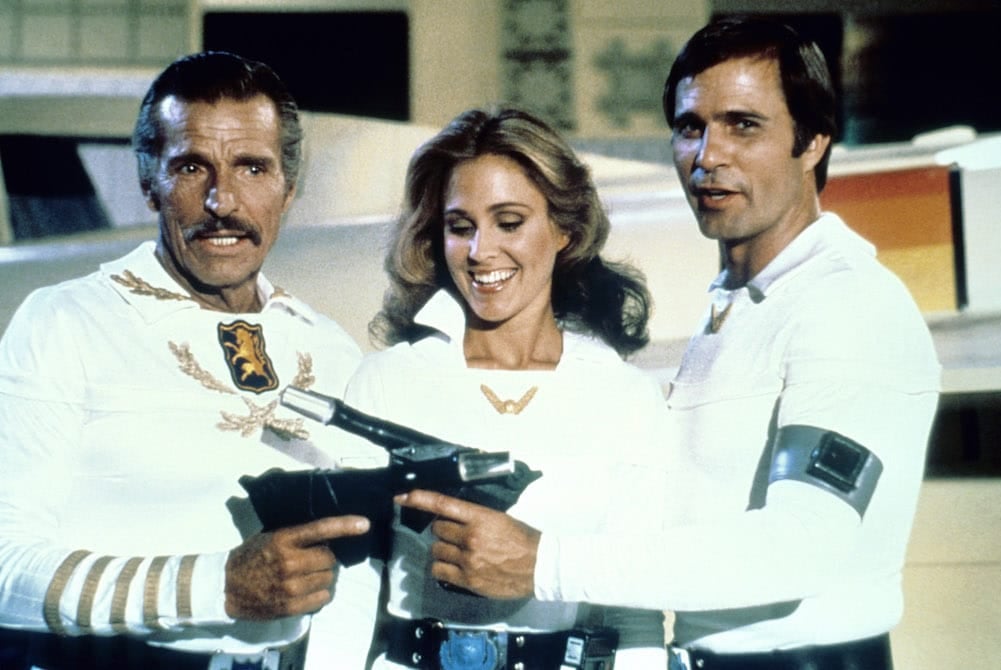 "When I got Buck Rogers, it was like getting the golden ring," she enthuses in an exclusive interview, adding about playing Wilma Deering, "I wanted to be her. I didn't want to take crap from anybody, you know? That helped that part of me to grow and, as it turned out, I inspired other women to be strong. I don't feel responsible in one way, because I didn't go out there and lead the way or something — it just happened. But I'm very grateful for it. It's a certain legacy that I have that I'm honored to have been part of."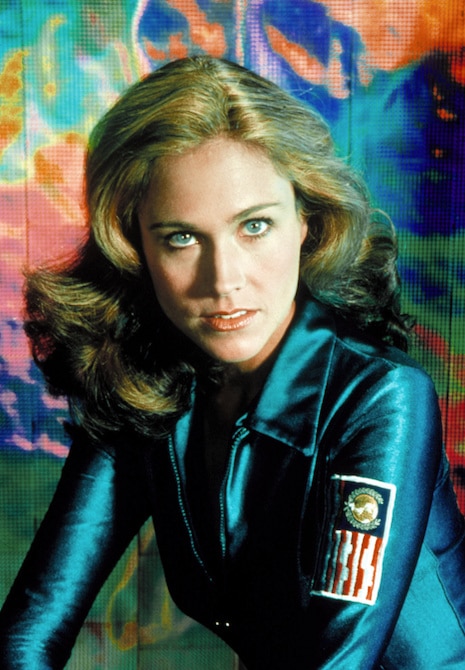 Whereas Buck Rogers was challenging for her in terms of hours at the studio and made it difficult to embrace her responsibilities as a mother, by the time she got to Silver Spoons it was a very different situation. "That was great," she laughs, "because I had the best schedule an actress could ever hope for. You didn't have table reads on Monday until noon, and then the chances are maybe we put it on its feet for about an hour or two and then head home. So I could pick up my son from school every day, I could take him to school every day. I find driving kids to school is the best time to find out everything that's going on in their head. So that's a precious time for me as a mom. I loved being a mom and being a wife. I loved cooking and doing wifey things. And because Ricky [Schroder] went to school in the mornings, that meant we didn't go to work until noon.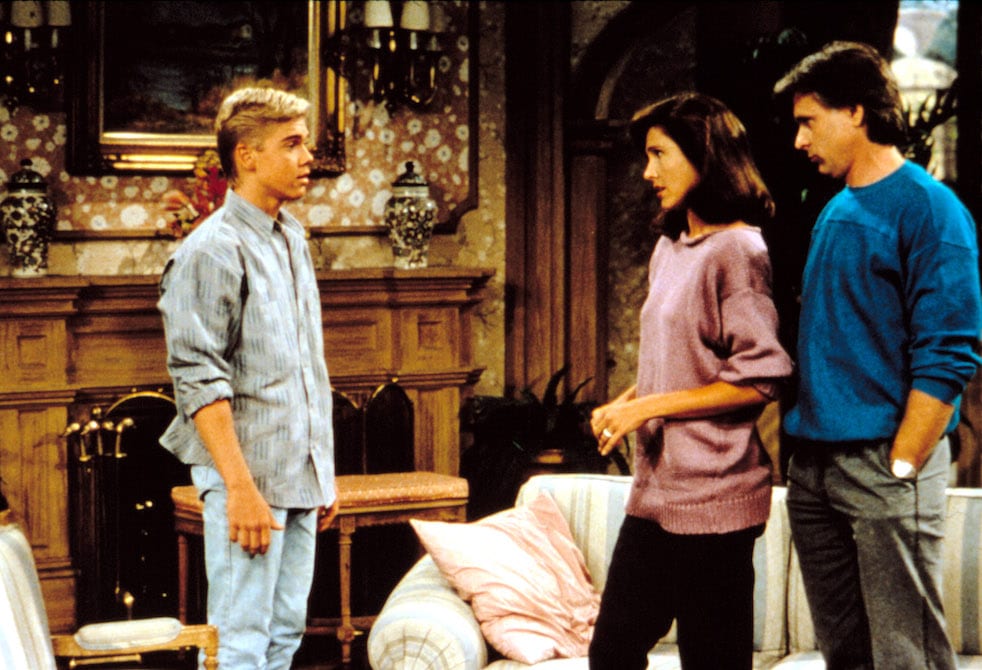 "I loved Silver Spoons," she adds. "It wasn't Shakespeare, but it was a family drama in a sitcom format that dealt with family ethics. Some of the messages could be corny, but I was proud of the work there. It was a different muscle for me to use; I was always a straight man and didn't know anything about comedy. Joel Higgins was brilliant at comedy and a great teacher. Working with Ricky and the rest of the cast was great — and Jason Bateman was a pleasure. Even at 15 we all knew he was going to be a star."
In 1993, she had a feature role in Jason Goes to Hell: The Final Friday, the ninth entry in the Jason chronicles. She's continued acting steadily through the 2000s too, appearing in the series The Guild in 2011 and we last saw her in the 2020 film Finding Grace. Today, AT 73, she also works as owner and booking agent for Heroes for Hire, which coordinates with sci-fi and fantasy stars for public appearances, making good use of her knowledge of the 25th Century.
Leonard Lightfoot (Leonard Rollins)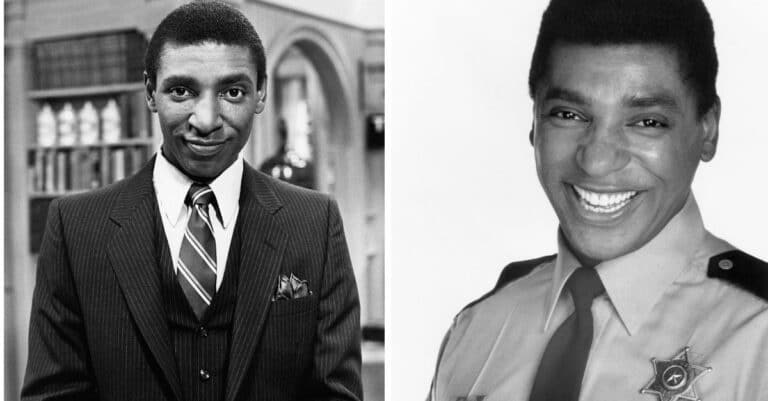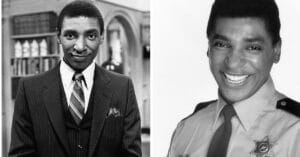 Leonard Rollins is Edward's original attorney who is eventually replaced by business manager Dexter Stuffins.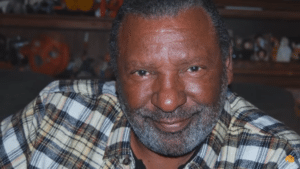 Lightfoot began acting in 1977 in the film that grabbed at audiences' attention, Tentacles. Then it was the TV show circuit on Buck Rogers and The Incredible Hulk. The early '80s were good, with four episodes of Hill Street Blues, and three of The Jeffersons, all before rolling into Stratton's house to tell him he was flat broke. In 1987 he was in all 45 episodes of the poorly-received show She's the Sheriff, which was originally set to star Priscilla Barnes, but Suzanne Somers replaced her because Barnes had just slid into Suzanne's old shoes, or old apartment, as part of Three's Company.
Lightfoot's last prominent role was in 1994, as Detective Henderson in five episodes of Murder She Wrote. Today, he's 75 years old and the last thing we could find was a 2003 Toyota commercial. But, hopefully, he's doing well.
Franklyn Seales (Dexter Roosevelt Stuffins)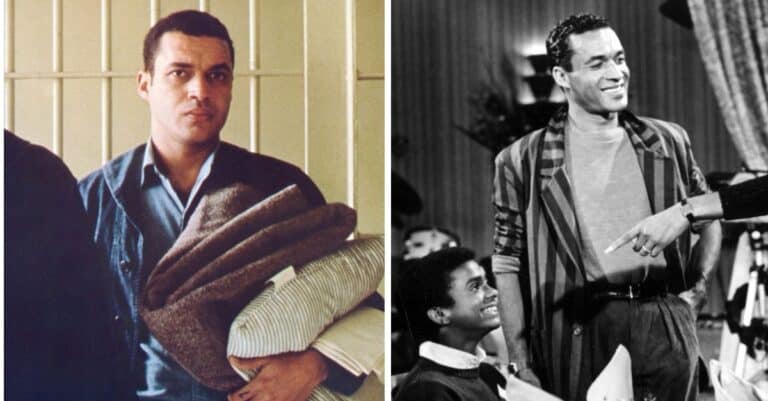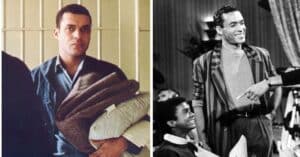 Dexter Roosevelt Stuffins. A proper name for someone taking on the role of the new business manager for Edward.
Franklyn Seales began acting in 1974, co-starring with Ted Danson in the 1979 film The Onion Field, where he portrayed real-life convicted cop killer Jimmy Lee (Youngblood) Smith.
But the finicky business manager would be his biggest role, after which he went on to complete five episodes of the Sherman Hemsley-led show Amen but sadly these late '80s roles would be his last, because terribly, Seales died in 1990 at just 37 from complications related to AIDs. Seales was openly gay and began experiencing symptoms on the set of Amen.
A real talent went too soon, He was survived by his mother, three brothers, and three sisters.
Ricky Schroder (Ricky Stratton)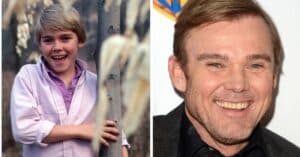 Ricky Stratton comes to live with his millionaire father and quickly fell into the "spoiled rich kid" archetype but we enjoyed watching him go through the same problems we all did…mostly. Schroder did a great job, acting very naturally throughout, without ever actually taking an acting class. All the NBC child actors went to school together and hung out on the lot, including the kids from Diff'rent Strokes, Facts of Life, and Family Ties. Apparently, Todd Bridges would chase him around with a water pistol filled with his own pee. He'd want to dodge and weave that one!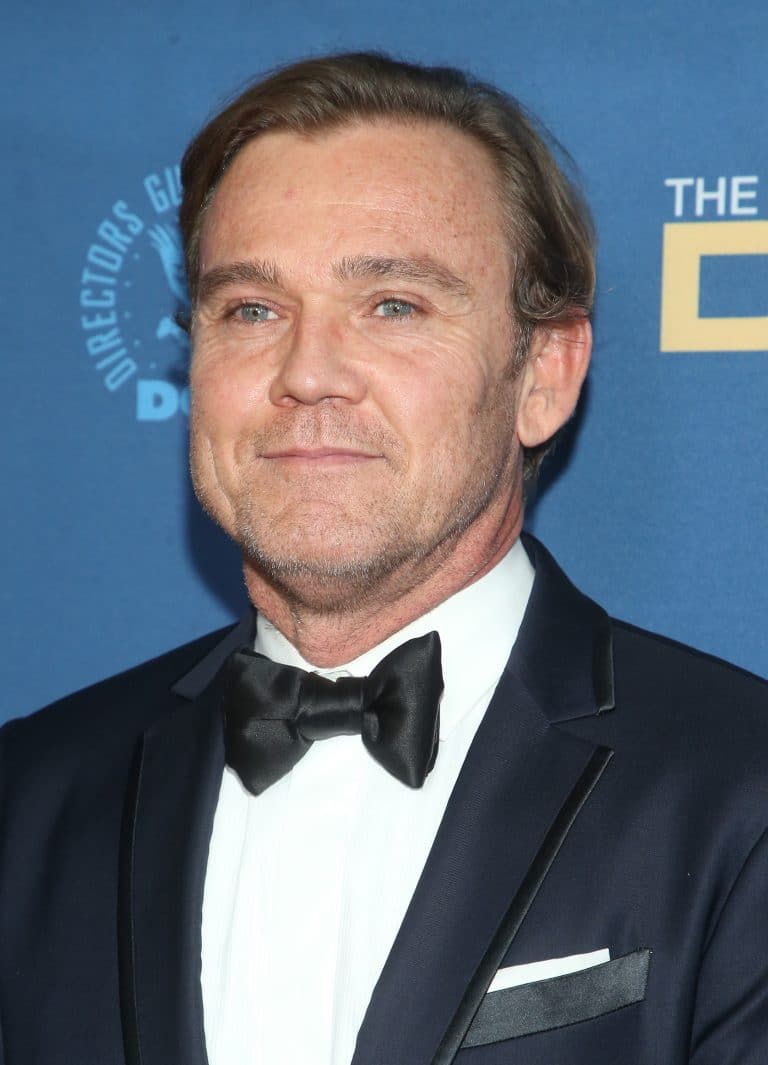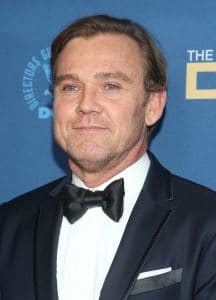 Ricky started with a knockout, literally, in the 1979 film The Champ, for which he became the youngest Golden Globe recipient. He also made thousands of people bawl their eyes out in the process in the climactic scene between he and Jon Voight. Another early one is he and William Holden in The Earthling, which was also a heart wrenching film. He even named one of his sons Holden after the late, great actor.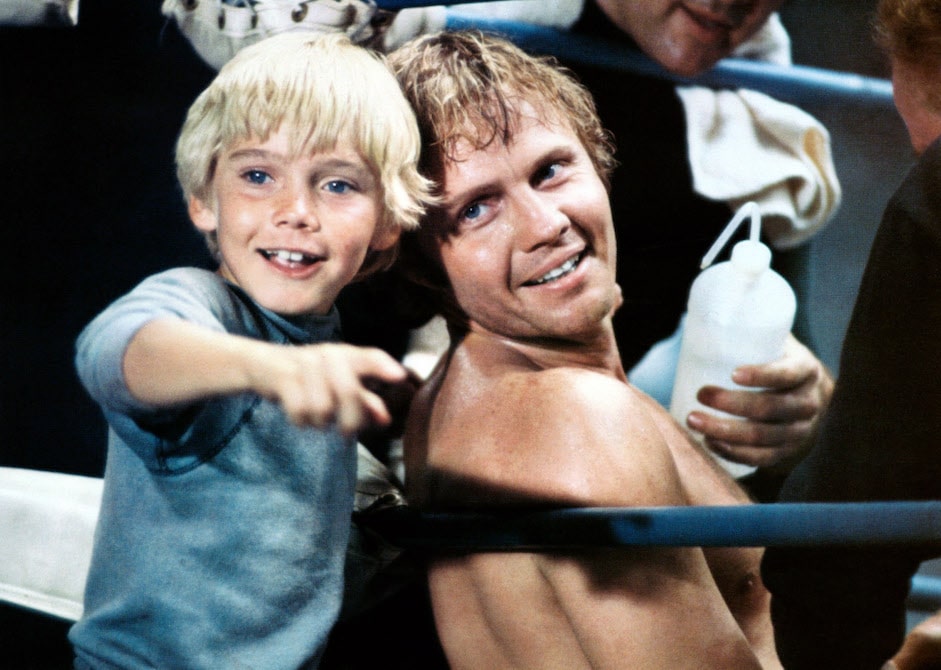 He truly was a bonafide child star and continued acting in shows like Lonesome Dove in 1989 and NYPD Blue for 59 episodes, only stepping away from the show to welcome his fourth child.
Aside from acting, Schroder went for the big leagues with directing, too, making his directorial debut in 2004 with Black Cloud, which he also starred in alongside Tim McGraw when the singer was in acting mode. Most recently Ricky — who actually prefers to be called Rick — has been in some Dolly Parton flicks, such as Dolly's Christmas of Many Colors, where he plays Dolly's father.
When Silver Spoons finished its original run, he expressed his hope for the future: "I made it from the little kid to the teenager okay," he told the Sioux City Journal. "The next step is the teenager to the adult. We'll see how it goes. I want to stay involved in this business. I like it and it's fun." Mission accomplished.
Today he's 52 years old, and lives with his wife Andrea and their four kids in Grand Junction, Colorado on their 15,000-acre ranch. He is still reported to be friends with Alfonso Ribeiro, which brings us to…
Alfonso Ribeiro (Alfonso Spears)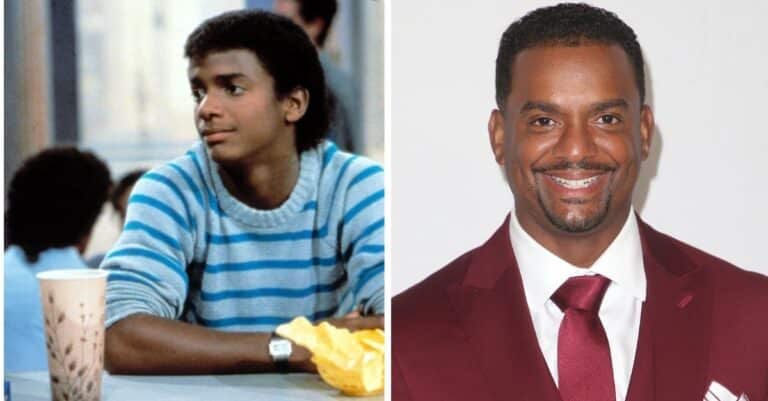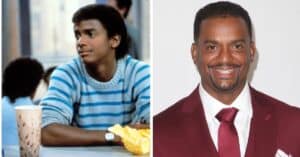 Alfonso Spears is a good friend of Derek and Ricky's and who had a more prominent role as the show went on. He was the hip, break-dancing nephew of Dexter. And boy, did he have some moves, the first sign of a future Carlton Banks in the making.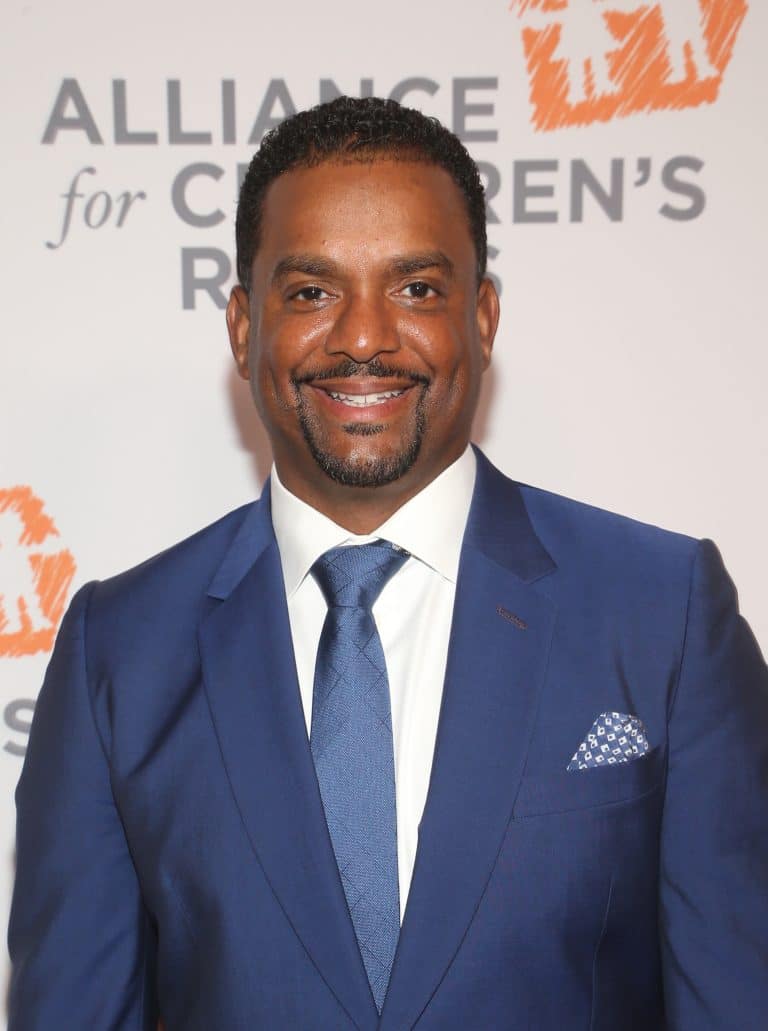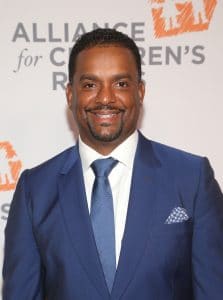 But before Carlton, Riberio was doing the best Michael Jackson impersonation many have ever seen, at just the age of 10. The Pepsi New Generation ad in 1984 was epic, and honestly, who wouldn't want to cast the tiny charismatic Ribeiro in a sitcom – just remember those moves. While still pre-pubescent, he dabbled in music too, releasing singles like "Dance Baby," and "Time Bomb."
After Silver Spoons, Alfonso attended California State University, before landing a role that would define his career as a tag team partner to Will Smith in The Fresh Prince of Bel-Air, armed with his iconic Carlton dance, which he dusted off for Season 19 of Dancing with the Stars—and yes, the MJ-chosen, professional tap dancing Ribero won the competition but was it ever in question? After all, he invented the dance; the script said "Carlton Dances." He created the masterpiece drawing influence from Eddie Murphy's White Boy Dance and Courteney Cox dancing in Springsteen's "Dancing in the Dark." Most recently he competed on Dancing with the Stars and provided his voice to an episode of Big City Greens (both 2022).
In the late '90s he co-starred with LL Cool J in the show In the House and has classily maintained one heck of a career, all while giving off the image of just a kind, likable guy. Today at 51 years old, he's been a terrific host of America's Funniest Home Videos since 2015. He is an avid race car fan, and resides in LA where he participates in celebrity car races for fun. What a life.
Jason Bateman (Derek Taylor)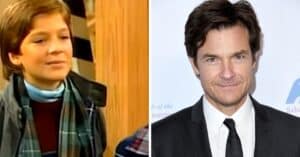 Derek Taylor was a friend of the boys for seasons one and two and literally stole so many scenes and too much of the spotlight that they had to push young Bateman to another show. His character was mischievous and arrogant, but still very cute.
Bateman was a Hollywood wonder from the start, joining Little House on the Prairie in 1981 for 21 episodes as James Cooper Ingalls. Following Silver Spoons, he was pushed to star in his own sitcoms, the better to steal the spotlight from himself. He was on the well-liked show It's Your Move before Valerie took over for 110 episodes until 1991. He even directed an episode of Valerie at just 18 years of age. Did you watch either of these sitcoms, and if so, which did you prefer?
Bateman's career has just never dipped. From living a party lifestyle, best friends with Leif Garret driving around in an RV as they hit all the best ski slopes in America, he could've easily slipped away into that party lifestyle full-time, which he may have touched on, as he is now sober and working like a man on a mission. From a starring role in one of the funniest shows of all time, Arrested Development, to some outlandish films like 2011's Horrible Bosses, and 2018's Game Night. He also turned into a show creator for the award-winning Netflix crime drama Ozark. This guy really can do it all.
Bateman is 54 and has been married to Paul Anka's daughter, Amanda Anka, since 2001 and the couple has two daughters together. If you recall, Jason's character, Derek, wanted to be hip, but his favorite singer was Paul Anka… oh what a small world.
Silver Spoons certainly was an underrated sitcom that isn't talked about nearly as much as it should be, like Diff'rent Strokes, or Family Ties. It was a go-to sitcom for both kids and adults to tune into. Were you one of them? Did you enjoy the early Derek seasons or did you like it more when Alfonso was the main BFF? Have you kept up with any of these actors' post-Spoons careers? Tell me what you've enjoyed in the comments below, we read them all.