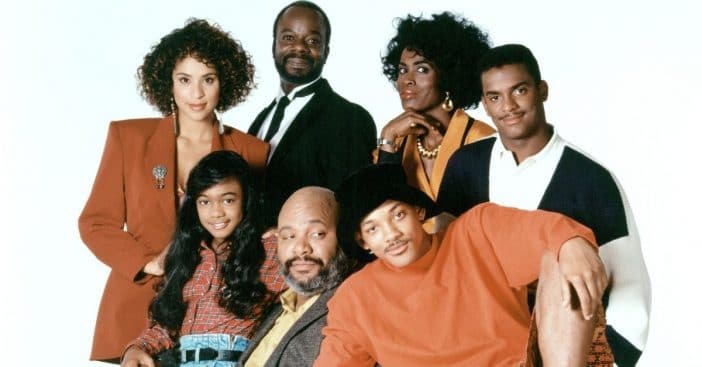 Now this is a story all about how a sitcom got flipped-turned upside down, and we'd like to take a minute, just sit right there, get ready to meet the cast of Bel-Air. During its six-season runtime, The Fresh Prince of Bel-Air introduced viewers to the hilarious members of the Banks and Smith family. The upcoming reimagining, however, takes a wildly different approach.
NBC's Peacock will be hosting Bel-Air, a modern retelling of Fresh Prince that puts comedy on the backburner in exchange for drama and grit. Will Smith himself is supporting the surprise project and was involved in announcing the official cast.
'Bel-Air' announces who will play the Banks family members and Will Smith
The original Fresh Prince of Bel-Air featured a broad cast of unique and memorable characters, with some cast members frequenting just about every episode, while others made a handful of impactful appearances. Bel-Air is tapping into this fount and has cast the major players in this dramatic retelling.
RELATED: If You Were A Fan Of "Fresh Prince" You Will Love This Behind-The-Scene Footage
Adrian Holmes dons the suit of stern, stubborn, and caring Uncle Phil. Cassandra Freeman will play Vivian Banks, a reliable mediator between strong, opposing forces. Olly Sholotan is cast as Smith's cousin Carlton, a man of similar age and demographic but from a vastly different world. Hilary Banks, memorably at ease in the comforts of affluent Bel-Air life is brought to life by Coco Jones. Akira Akbar shall channel the young, free-spirited Ashley. The Banks family is supported – willingly or otherwise – by the butler Geoffrey, cast in Bel-Air as Jimmy Akingbola. Meanwhile, Jordan L. Jones will play Smith's wiley friend Jazz and Simone Joy Jones his girlfriend Lisa.
Who will bring the new Will Smith to life and what can viewers expect?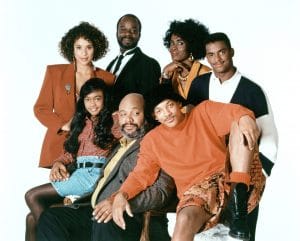 Will Smith himself launched a video call to personally inform Hollywood newcomer Jabari Banks that he would play the titular Fresh Prince in this dark reimagining of the impactful sitcom. Similar to Smith, Banks is a native of west Philadelphia – born and raised – and graduated from the University of the Arts a year ago. After Banks auditioned for the show, which is reported to have been very important to him growing up, Smith congratulated him on the "fantastic road" ahead of him, and said he wanted to personally be a source of help as Banks develops his career.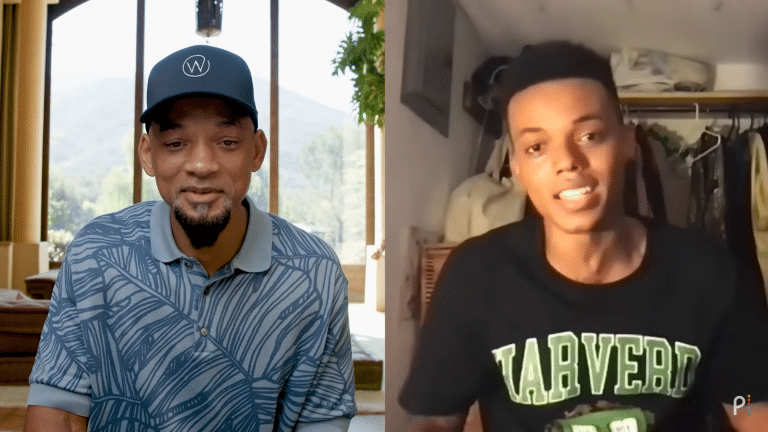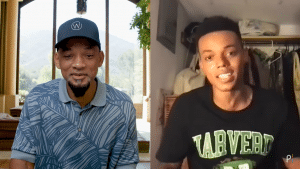 Bel-Air began as a 2019 short fan film written and directed by Morgan Cooper. The film in question acts as a trailer for what Fresh Prince would look like as a modern drama series, rather than a '90s sitcom. It quickly went viral and by the time of writing has 6.9 million views on YouTube. A year later, in August, it was picked up and received the green light to become a full television series. Cooper and Smith serve as executive producers. By September of that year, Peacock won a reported three-way bidding war for two seasons. Episodes will be roughly an hour-long instead of Fresh Prince's half-hour length.
Peacock has not announced an official release date for Bel-Air, but at the end of August, Elite Daily reported filming would begin soon, and estimated some time in 2022. Will you watch this from your throne in Bel-Air?