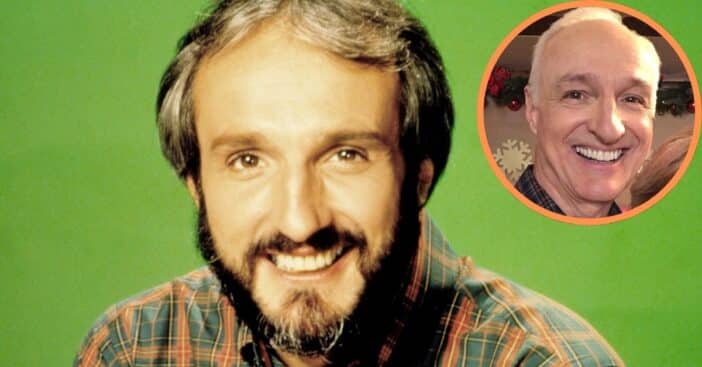 What would we do, baby, without the cast of Family Ties? Leading the Keatons was father Steven played by Michael Gross. The show famously explored the relationships between liberal and conservative views within the microcosm of the Keaton family and the bridges that can exist between them. As for one of its stars, Gross populated films and shows before landing his breakout role in the '80s sitcom, but what became of the actor after the series ended?
Michael Gross was born on June 21, 1947, and spent many of his formative years in Chicago, Illinois. Throughout his college career, he studied drama and fine arts, earning his Masters degree in the latter from Yale University. His sister Mary pursued a similar area of interest and she herself would end up on Saturday Night Live.
The ties that bind
Michael Gross began his career in 1975 with the television drama film A Girl Named Sooner. TV movies defined the early years of his small-screen appearances, including F.D.R.: The Last Year, Dream House, and The Neighborhood. As for film, he started appearing on the big screen in 1980's Just Tell Me What You Want. By 1982, he landed his breakout role of Steven Keaton in Family Ties. Coincidentally, he and his co-star and TV wife Meredith Baxter share the exact same birthday in the exact same year.
Gross and the role of Steven Keaton almost weren't the match audiences now know it as. For one thing, the showrunners originally planned on outright designing the show to be a breakout opportunity for Gross and Baxter, which meant it was going to be more heavily focused on the adults. "It was supposed to be about the parents," Gross emphasized in an interview, "and it quickly became about the kids, most particularly Alex P. Keaton, played by Michael J. Fox. So the producers themselves had different ideas about the characters going into it, and had no idea that the show was going to take the turns that it did. For Steven, it took another couple of seasons before they found what they wanted."
Additionally, Gross himself was more of a theater person. "I didn't watch prime-time television," he admitted. Finally, Gross did not think his character had much depth. He might have even left but the addition of Nick (boyfriend of daughter Mallory), in Gross's view, gave Steven that extra layer that encouraged him to stay with the series.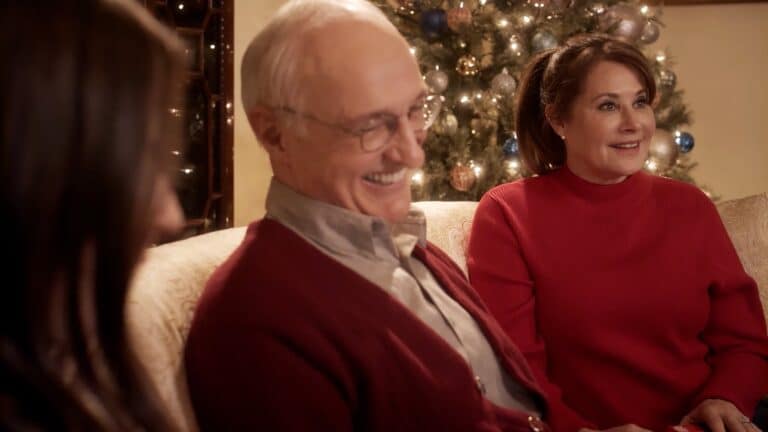 Family Ties made Gross a household name and by then his career was on track to continue along the rails of success and very full schedules — in more ways than one. Numerous other films and shows followed after the sitcom ended, including an appearance on Night Court and the original Law & Order (as well as the spinoffs SVU and Criminal Intent). But his film career earned a sturdy foothold of its own with 1990's Western horror-comedy Tremors, which also helped create a TV series for Gross to star in. He has played the character of Burt Gummer, an eccentric survivalist, opposite Reba McEntire, across decades and mediums. But the past has found interesting ways of returning to Gross, much to the delight of fans.
How much is Michael Gross worth?
It was the season to be jolly for Michael Gross in 2015 when he took on the role of St. Nick in Becoming Santa; he was joined by Mrs. Claus played by none other than Meredith Baxter herself. Their reunion felt natural when considering the ways they were there for each other in their personal lives. "I didn't know it at the time, but Meredith and I saw each other through some pretty prominent transitions in our lives," Gross explained. "The dissolution of her marriage with David Birney on her part and me entering marriage for the first time during those Family Ties years. We didn't know how important we were providing eager ears to each other and becoming confidantes."
Said wife of Gross is Elza Bergeron, who he married in 1984, and he is the parent of three children. Today, Gross is still working in the industry even though he's already sitting comfortably at a net worth of almost $6 million. His most recent job was in 2020 with Tremors: Shrieker Island, but his interests in recent years have branched out into the historical. Gross is a train enthusiast who owns an extensive collection of railroad antiques. He tracks railroad history, photographs them, and is the co-owner of the Santa Fe Southern Railway. He also serves the Model Railroad Industry Association as a spokesperson for their World's Greatest Hobby campaign. In addition to joining the Santa Fe Railway Historical Society, Gross keeps himself busy at 74 on YouTube with the B&O Railroad Museum Television Network.
In late December, he shared that he had contracted COVID-19, but was able to celebrate his recovery in time to enjoy the end of the year festivities. Gross provides his social media followers with regular updates on his life and news related to Tremors.