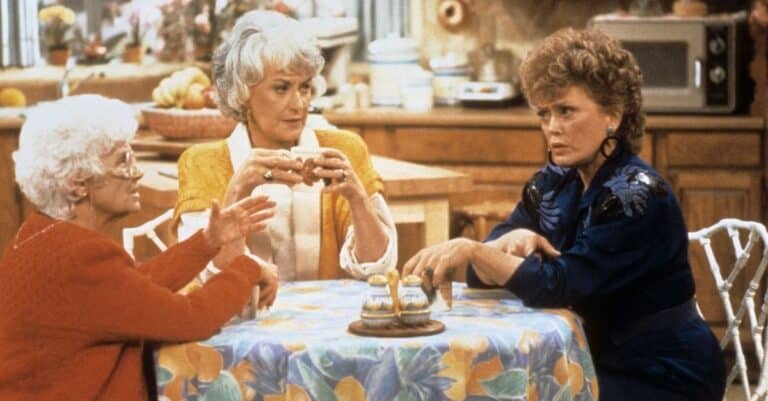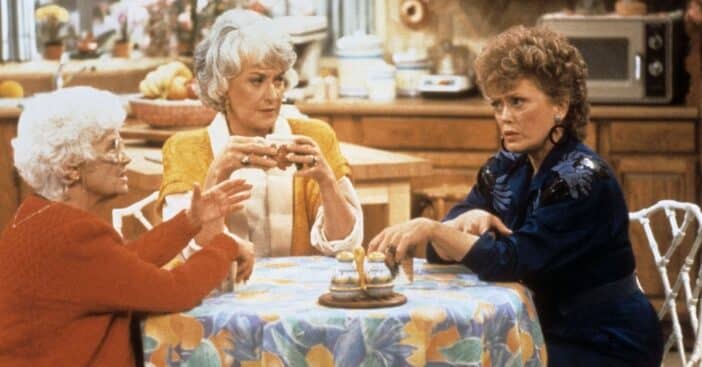 Did Dorothy, Rose, Blanche, and Sophia like to play musical chairs? Not that anyone has yet revealed. So why did TV's most famous golden quartet not keep enough chairs for everyone to sit in at their favorite gossip location? It turns out it all comes down to logistics for this setpiece on The Golden Girls.
The Golden Girls ran from 1985 to 1992. With the passing of Betty White, all the powerhouse stars have died and fans of every age are revisiting or discovering this series for the first time. Along the way, they're learning just how this historic and hilarious show worked behind the scenes.
Three's company, four is a crowd
If there's one thing sitcoms have taught loyal viewers, it's that three is company. But the Golden Girls were famously a quartet of ladies who all played off of each other in unique and witty ways, so surely it would be best to have them all together at that reliable kitchen table together, right?
It would, but visually, that just couldn't happen. Set designers experimented in the early days of the show but the final product only ever had three chairs around the kitchen table, not four, because there would never be a fourth Golden Girl seated there. If they had put in a fourth character, either four women would be crammed in one half of a table or one would have her back to the camera. Either iteration would look unnatural in the scene and the last thing anyone wanted was to detract from the women's razor-sharp wit.
Those chairs and that table have witnessed 'Golden Girls' history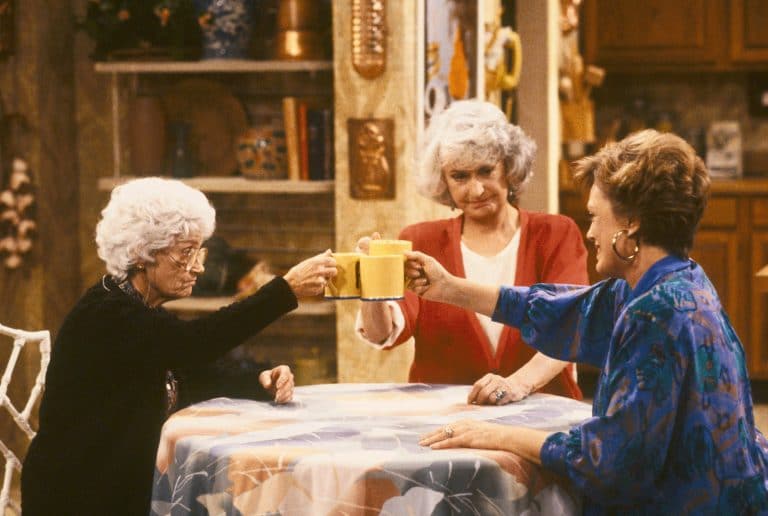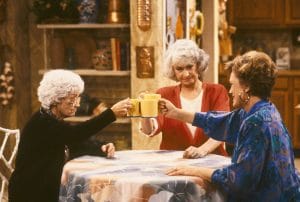 There were other factors affecting this decision as well, all of them related to blocking, which refers to establishing the layout of a scene's key players. Typically in one of these famous Golden Girls kitchen scenes, one actor would get up from her chair and leave the room or another would enter and take a seat. Whoever was supposed to leave a scene would be assigned an end seat close to whichever exit she was to take.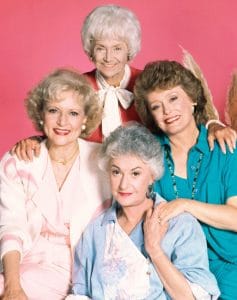 Furthermore, Dorothy could almost always be counted on to have the middle seat. This was unrelated to scene departures; rather, Bea Arthur was such an expressive actor that the showrunners wanted to make sure her facial expressions would be front and center. They also believed those looks would be especially funny sandwiched between some intense debate issued by her roommates. Additionally, with Arthur standing at 5 foot 10 inches, she was easiest the tallest of the group and fit better in the middle. It goes to show that every part of The Golden Girls that feels so natural to this classic series actually had a lot of thought put into it – and that is only the tip of the iceberg.