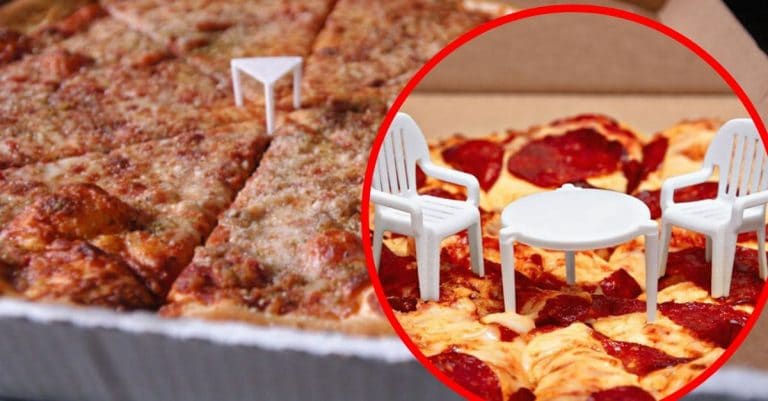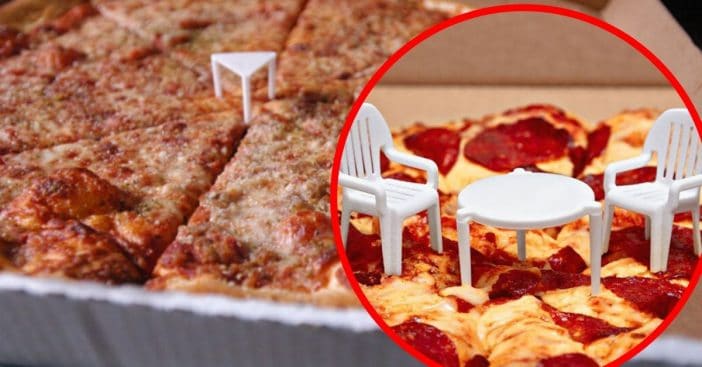 Not many pizza places do this one little thing, but a lot of them still do! Remember those little tables in the middle of your pizza? Well, that white table actually goes by the name of a 'pizza saver' and it helps to protect the box from actually touching the pizza and ruining it. One pizza company has taken the liberty of adding little, white chairs to the table and it's kind of adorable.
Boston Pizza's senior director of marketing, Adrian Fuoco, releases a statement on the addition. "Patio season is a big deal for Canadians," Fuoco says. "This was all about creating something fun that was part of our larger patio season initiative. Ultimately, we found a way to bring together the two things we're passionate about — patios and pizza."
People are loving these tiny chairs that are coming with their pizza, in addition to the table
The mini pizza patio was part of Boston Pizza's campaign and has very clearly gone viral across the Internet. In addition to the success of the ad campaign, the little tables and chairs are completely reusable and food-safe. They encourage using the mini patio on other foods or even mini home decor. You choose!
RELATED: Pizza Hut Is Returning To Its Old Logo From The '60s And '70s — Here's Why
Boston Pizza has not announced how much longer they're going to keep the ad running, but people are loving it. Moreover, people are hoping that the company continues to sell their pizzas with the mini patio set. Should more pizza restaurants follow suit?