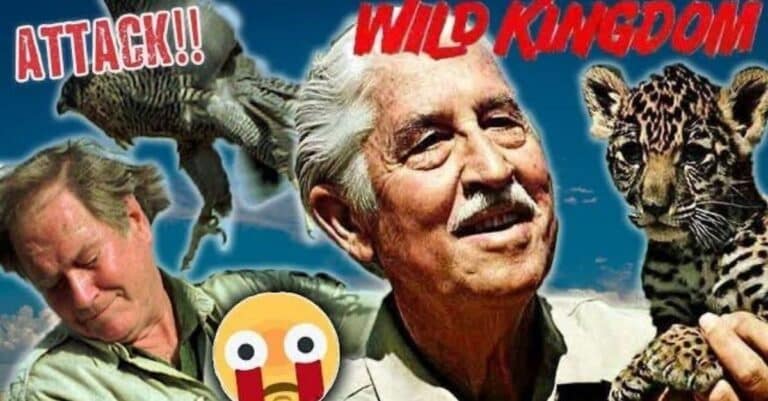 Wild Kingdom captured man's imagination for decades, starting with a memorable premiere in 1963 to its first bittersweet finale in '88. But while Marlin Perkins dished out all the wild facts about even wilder animals, I've got some secrets behind Wild Kingdom for us to discover together.
Are you ready to embark on a safari back to the Wild Kingdom? What better way was there to end a weekend than with 30 minutes of animal trivia? I know one way: getting an insurance policy with Mutual of Omaha! And even better: getting right to this animalistic deep dive! Please keep your hands inside the vehicle, let's go.
Mutually beneficial
When Wild Kingdom was born, there wasn't an over-saturated wildlife market. Zoo Quest and Survival are probably the biggest names that come to mind, but as a series, the nature documentary was kind of new. So, when zoologist Marlin Perkins, the host behind Zoo Parade, starred the animals of the Lincoln Park Zoo in Chicago, the insurance company Mutual of Omaha sponsored Zoo Parade, and Perkins talked it out with their CEO V. J. Skutt to transfer that support to an even bigger project: Wild Kingdom.
Skutt was big on philanthropy. He helped support Catholic education in Omaha, set up a public health award for welfare, and both he and his company paid for an educational center for the Henry Doorly Zoo. So for him, the idea of more documented wildlife was just another tool to teach the public about the importance of nature and conservation.
Perkins became just as famous for his sometimes silly ad transitions. Like the lion stalks its prey, you should catch yourself an unbeatable insurance policy with Mutual of Omaha. Of course, it wasn't just for the audience's benefit. Wild Kingdom became a huge hit and major profits for Mutual of Omaha. The two became one entity. Remember, after all, its full name is Mutual of Omaha's Wild Kingdom. A lot of words for a lot of dollars earned.
A blizzard of revelations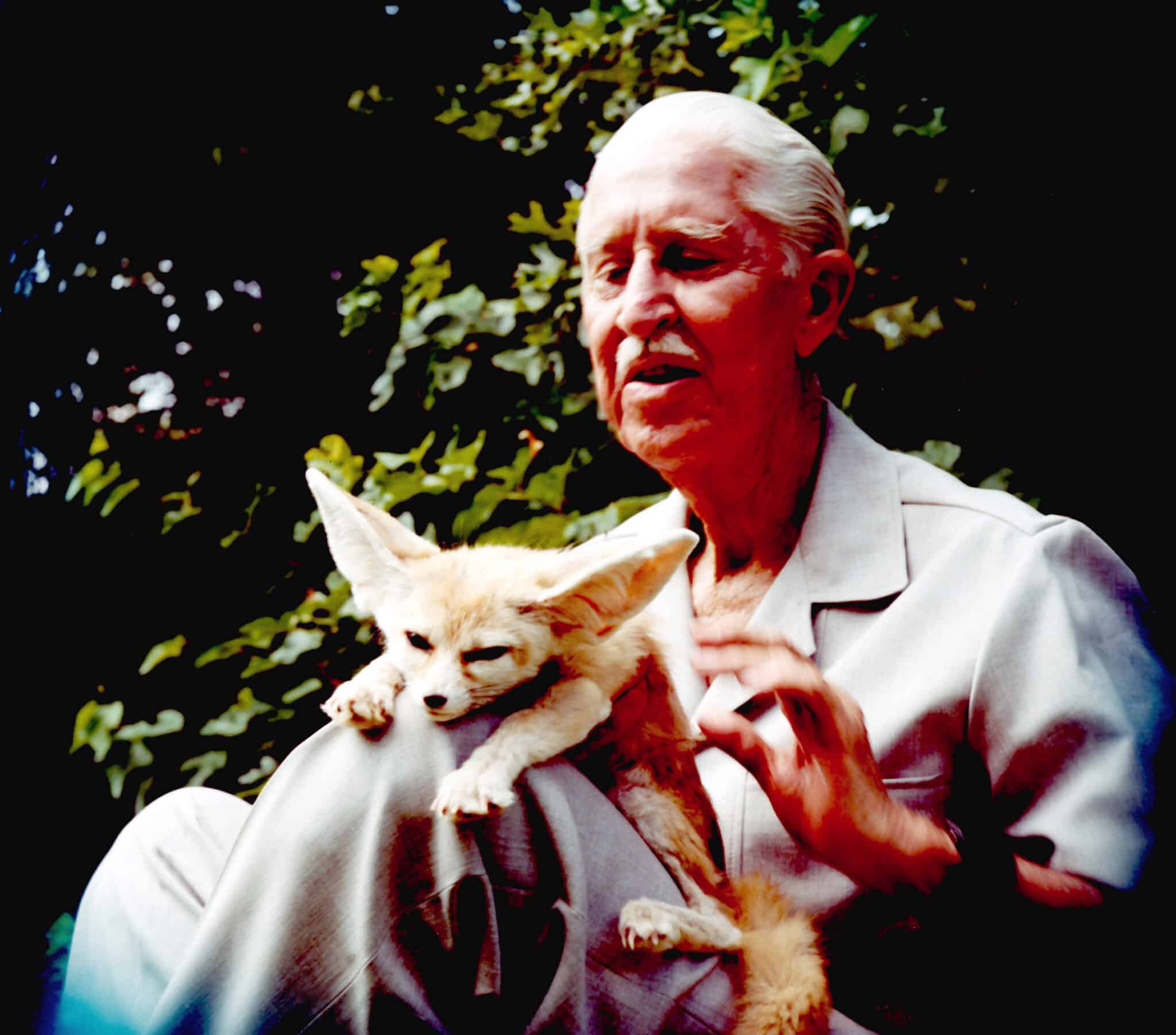 The beast goes by many names… the yeti, the mirka… the abominable snowman. Legend says this titan of a wooly man stalks the Himalayan Mountains, towering on two legs over a human and bearing sharp, pointed teeth. He's something of an arctic Bigfoot, and just what Perkins set out to find in 1960. Perkins set off with Sir Edmund Hillary, a famous adventurer who was one of the first to reach the top of Mount Everest. Together, they scoured the Himalayan Mountains, and there…they came upon tracks! Big ones, unlike any creature known to man!
Okay, what about creatures plural? Perkins looked closely and studied the environment with the keen eye of an animal expert, and he concluded those large tracks were actually small tracks, a bunch of footprints from small animals like foxes, smashed together then melted in the sun to make one bigger so-called footprint. Elementary, my dear Watson.
Schrodinger's Snake Bite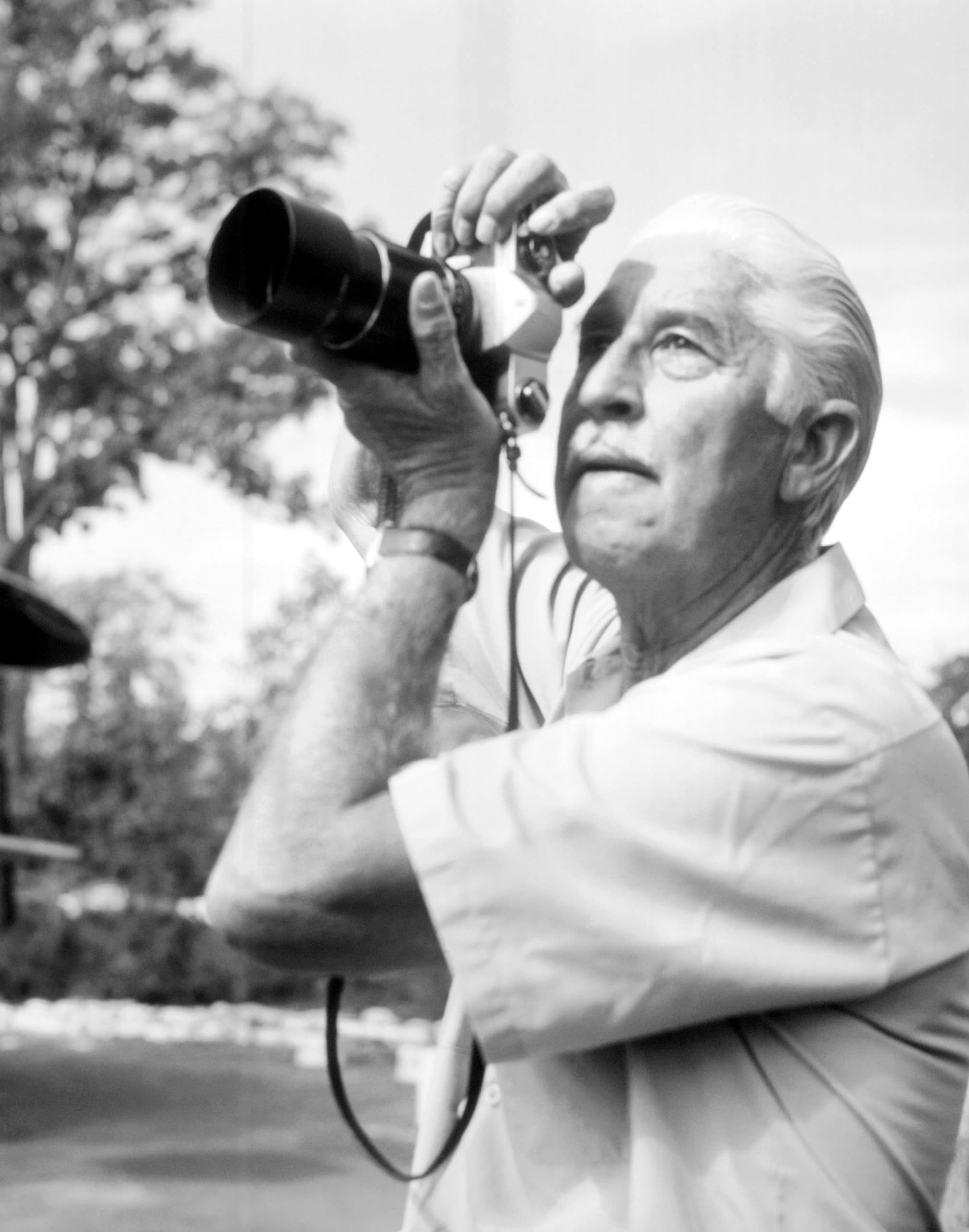 "Who Shot JR Ewing?" wasn't the only big plot point of those years. Wild Kingdom watchers will remember all too well when Perkins was bitten by a venomous snake while filming the show. When? Well, it definitely happened!
Just, not on camera. Our collective memories weren't wrong, per se. Perkins was filming for Zoo Parade, and because he grew up around snakes, it was important for him to show everyone they're not creatures to hate. But during some pre-show preparation, he was bit by a dangerous timber rattlesnake. One little nip on the finger was all it took to get Perkins rushed to the hospital, where he recovered for three weeks. Definitely one memorable disaster.
Except it was all off-camera… in his 1982 autobiography, Perkins shared how often people would talk to him about that moment. It feels so vivid, and many people were worried about their favorite host, it's easy to think it was something we witnessed firsthand.
Fowl play
The soft and sophisticated words of Marlin Perkins became the voice of Wild Kingdom. But Jim Fowler was the brawn, the engine that kept the machine running. He handled the animals, navigated rough terrain, hauled heavy objects… the Robin to Perkins' Batman, if Robin did the heavy lifting of course. Fowler came with an impressive zoology background. He spent his childhood exploring every inch of Falls Church, Virginia, which is a scenic wonderland.
Later, he studied zoology and geology in college, and became THE expert on raptors, working at a raptor sanctuary in Florida. He traveled around Africa and South America studying wildlife.
When Perkins stepped back from hosting Wild Kingdom, Fowler was a natural replacement. He was always a treat to watch bringing fascinating animal friends to The Tonight Show Starring Johnny Carson and acted as the wildlife correspondent for The Today Show, as well as becoming Animal Planet's wildlife expert, and earning multiple awards for his work in educating the public and championing conservation efforts.
Getting technical
As it became quickly apparent, Wild Kingdom was a big trendsetter and helped dictate the nature genre. Making this revolutionary series required some creative thinking and new tech to go along with it. 
First, producer Don Meier is credited with always keeping the program fresh. At first, the series was based in the Omaha zoo. Helpful, convenient, but limited. Sure, they could keep getting creative and bringing stuff to them… but what they REALLY needed was to go to the animals. Not only would this massively increase their scoop and potential, but it also gave viewers an unprecedented look at animals in their natural habitat, something so important for authentic education.
But once they filmed these critters, audiences needed to really see them. So, the Wild Kingdom team rigged all the gear they'd need to film the animals in color – and with crisp sound, too. Later, they brought on other nature experts to give their input. All this to show their new genre to a new audience, that they " mean business."
Monkey business
Between the two of them, Perkins and Fowler have handled a lot of animals – mostly Fowler, though, while Perkins safely narrated. The eagle was a majestic sight to behold, and the bear cubs were just too cute. Who else remembers floating along the Amazon River with those two? But they didn't have to travel too far to see furry friends. In fact, they lived with some! Footage of the studio was almost never complete without seeing one or two chimpanzees. One was named W.K., and the other Mr. Moke.
W.K. got his name from the initials of the show, Wild Kingdom. And Mr. Moke was named after the Mini Moke convertible, a sharp-looking boxy car that originated in England!
Emmy for your thoughts?
Wild Kingdom's back must hurt, carrying so many awards around. At the time, Wild Kingdom was one of very few syndicated shows to earn an Emmy nomination. And it DID win an Emmy for "outstanding program achievement." And not just once, taking home the trophy from 1966 until 1970. As well as two more nominations on top. That changes the term, Trophy Hunting. 
Dark underbelly of the kingdom
On the outside, Wild Kingdom was a perfect blend of educational and thrilling. Of course, in today's age of reality TV being staged beyond recognition, we know there are very few coincidences in life. And in 1982, an investigative piece by The Fifth Estate looked at moments like rescuing a baby moose stuck in the mud, and asked, "How much human intervention was there?" Not in the rescue – but from the start. The segment was titled "Cruel Camera" and was all about uncovering the mistreatment of animals in the entertainment world. And what they found in Wild Kingdom was worrying.
Host Bob McKeown approached Perkins for a surprise interview and asked if Wild Kingdom had created scenes in nature, for entertainment's sake. In response, first, Perkins told the team to turn the cameras off. That was denied, and McKeown persisted with the interrogation, and Perkins responded by punching him in the face! Other members of the crew later confirmed scenes were staged, like when the team caught a bear in a swamp. The bear had actually been placed there. Which kinda throws a wrench in the whole thing. 
Dissolution of a kingdom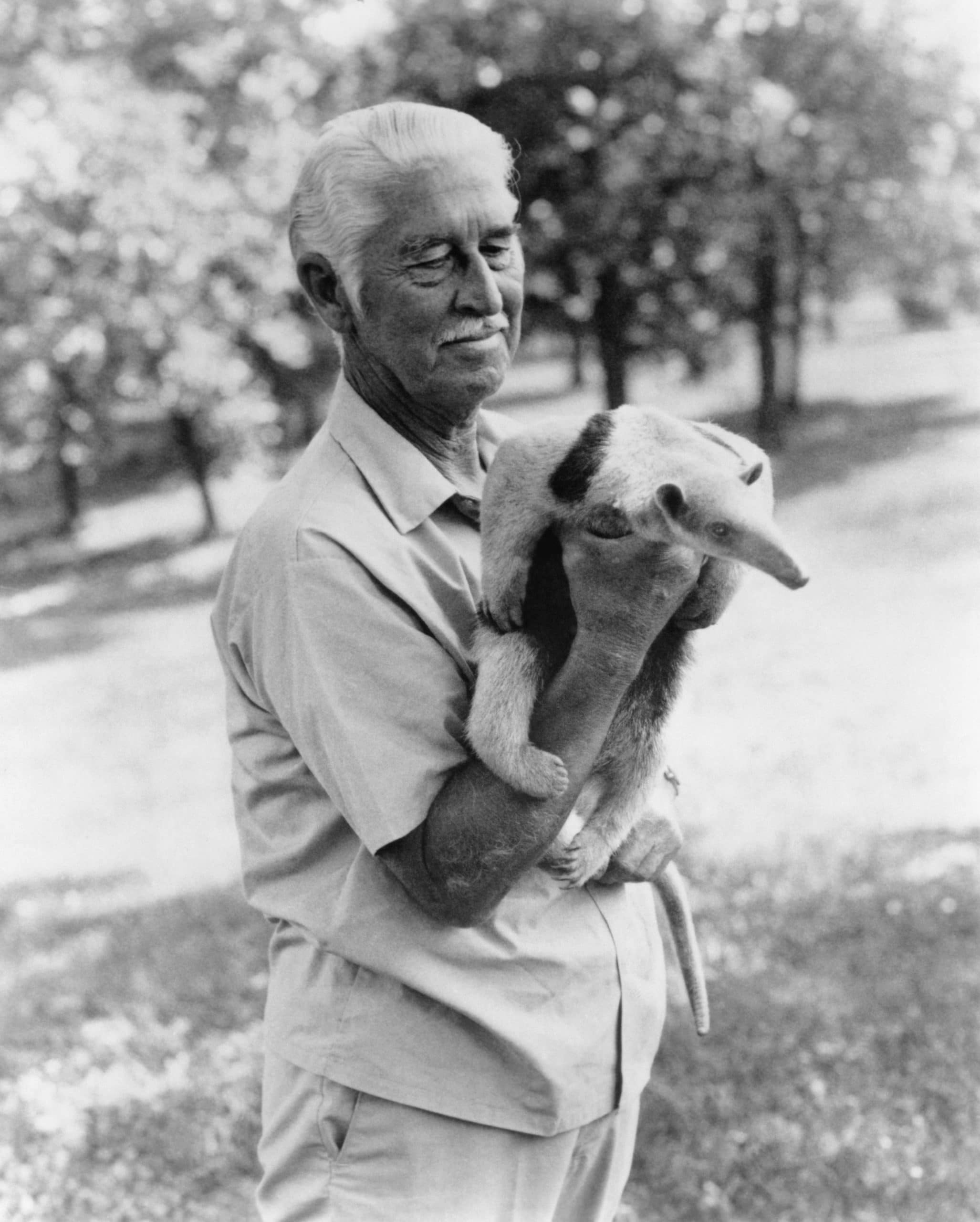 By 1971, Wild Kingdom episodes were usually repeats, but the team was still making new content, and it got great ratings with its primetime slot plus syndication. New episodes continued until 1987. But things started to deteriorate. First, in 1985, the iconic Perkins started to face health battles. Newspapers were reporting about cancer in the lymph nodes. He had to undergo chemo and radiation, and the whole ordeal made him unable to continue hosting.
Fowler took up the job, bringing on all his ample experience, though in 1986, the team mourned the death of Perkins. Had things gone differently, Perkins and his wife planned on traveling around Africa again, where so many Wild Kingdom episodes took them before.
A Wild Legacy
Nothing makes an issue quite so real as bringing it up close to home, putting a face to it, and shining a spotlight for us all to see. There is no doubt Wild Kingdom did that for preservation and conservation efforts. Fowler once slammed the way wildlife was usually portrayed in the media, and how important it was to show a different angle to it. He said, quote, "Most of what you see now emphasizes animals being dangerous to humans. It does an injustice to the natural world." He added, "The biggest challenge is how to affect public attitudes and make people care."
Wild Kingdom certainly did that. Environmental awareness went up in the U.S. because of it, and Wild Kingdom became the standard for nature shows, many of which helped jumpstart by showing that yes, this is a genre that people wanna watch! And for positive things, not just tragedy or shock value! Thanks to Wild Kingdom we have Wild, Wild World of Animals, Animal World, and Lorne Greene's New Wilderness. All this success in the genre allowed Animal Planet and Discovery Channel to flourish.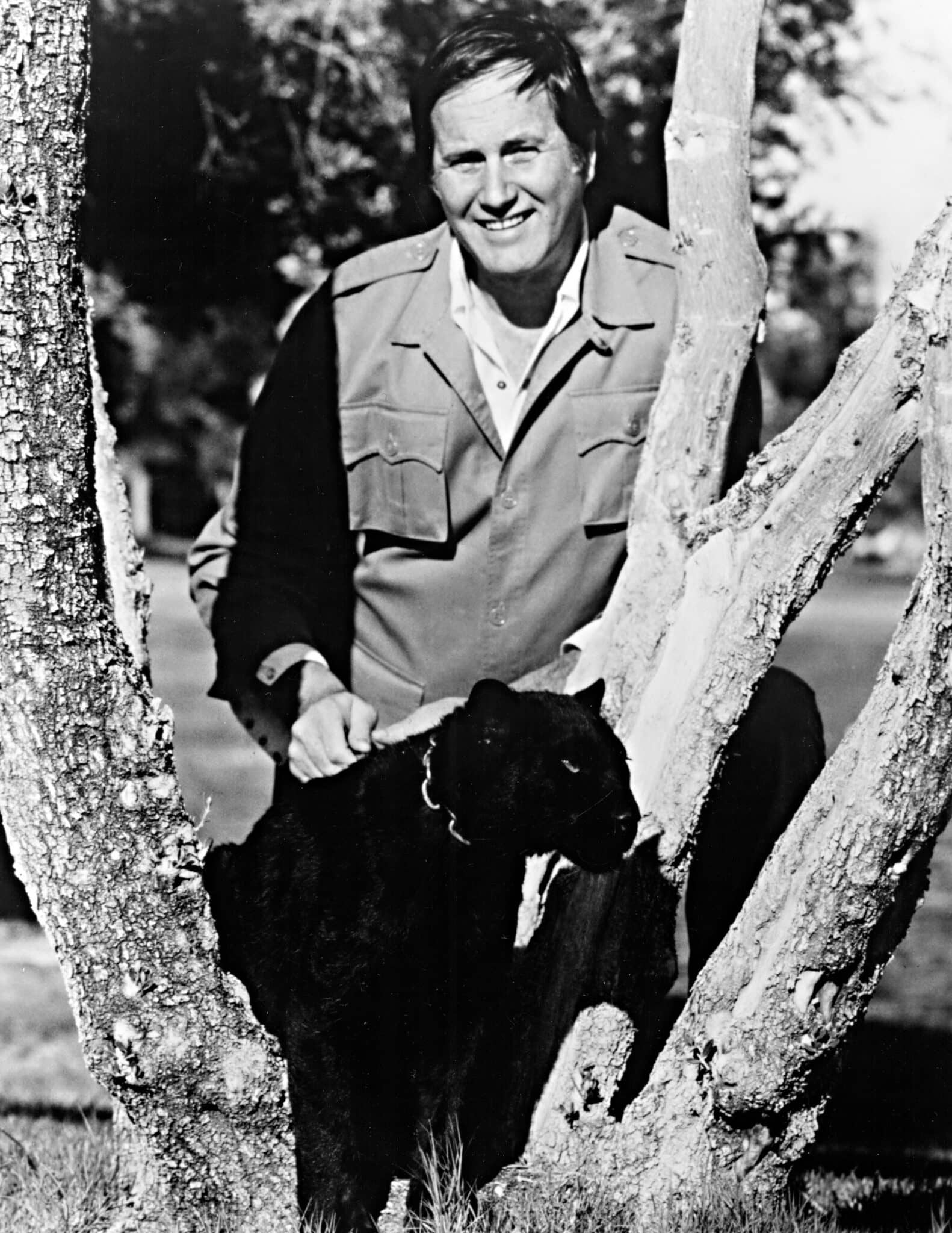 Millions of Americans were suddenly able to look through a window and see dense forests, sweeping plains, and colorful creatures half a world away. In 2002 a revival once again let us venture to faraway lands from the safety of our living rooms.
Really puts everything into perspective, so let's chat: What was your favorite creature to learn about? Was this show a Sunday night staple in your household? Please share your wildest memories in the comments below, we read every one!