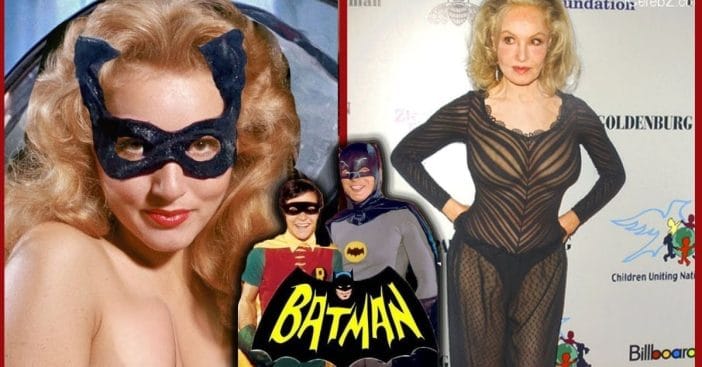 UPDATED 3/17/2023
Quick! To the Batmobile! Let's revisit the original Gotham hero. Back in the day, the Bam, Pow action was high-adrenaline stuff, but whether you watched this series and found the campy nature comedic, or you sat in awe at a world of heroes and villains, there's really no wrong way to enjoy 1966's Batman, especially with its iconic cast.
Starring the legendary Adam West and Burt Ward, there was nothing more thrilling than watching this crime-fighting team take on their foes with gadgets and costumes galore. Today we're heading back to Gotham City to see what the original Batman cast got into after hanging up their capes. Alright, light the Bat Signal, we need a hero.
Adam West (Batman)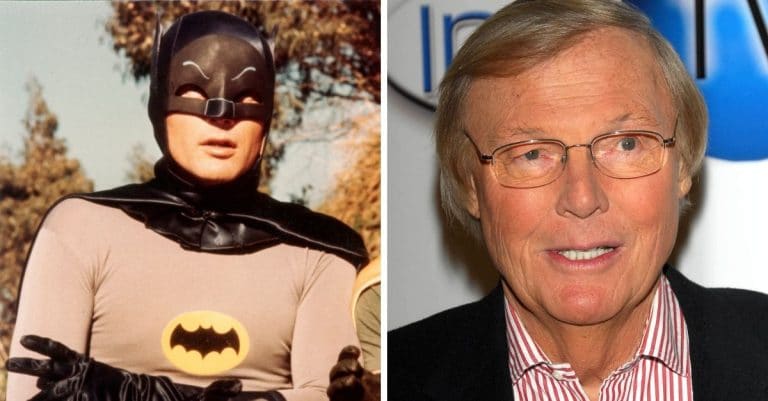 We all know how important  Bruce Wayne is, but how vital Adam West was to this series can't be overstated. He was the leading man, but more importantly, he was the constant straight man for all of Robin's zany one-liners, or the villainous barrage of oddities. West would take it in stride as he pulled something out of his utility belt to handle the problem.
Adam — born William West Anderson September 19, 1928 — moved to Hollywood in 1959 with his wife and two children, where he took up the stage name Adam West. He quickly got a role in a Paul Newman drama, The Young Philadelphians, and then hit the western TV genre — several, in fact — highlighted by three episodes of Maverick. He received a big break in 1961 with 30 episodes of The Detectives, where he played Sgt. Steve Nelson.
In 1964, West was part of Robinson Crusoe on Mars, a sci-fi film way ahead of its time. Then it was time to fight crime, and have a ton of fun doing so. Producer William Dozier cast him as Bruce Wayne, partly due to a James Bond-like parody commercial he had done for Nestlé Quik. The 1966 Batman film was released just two months after the first season ended. West agreed to it with a stipulation requiring more screen time as Bruce Wayne.
Although Batman catapulted West and his colleagues to fame, it also typecast them all into a corner. West handled it with ease, even voicing the caped crusader once again for the 1977 animated version of the series. And he became comfortable playing himself whenever possible, like in the Burt Reynolds stuntman flick, Hooper (a really fun and positive film if you haven't seen it). And he famously voiced over 100 episodes as Mayor Adam West on Family Guy.
In 1980 West was a part of the travesty that was The Happy Hooker Goes Hollywood. Then, in 1982 he was in the horror flick One Dark Night, which is pretty old school and not too bad. But Adam would never abandon his crime-fighting duties, voicing Batman on tons of animated shows like SuperFriends and The Super Powers Team.
In his spare time, West enjoyed fishing, hiking, and spending time with his family, and did those activities with his longtime friend Van Williams, who played the Green Hornet on Batman and a series based on that character. The two were even neighbors for a time. Adam had four children and three wives, who all mourned his passing in June 2017 from leukemia. He was 88 years old and Los Angeles even projected the Bat Signal on city hall in his honor.
Alan Napier (Alfred)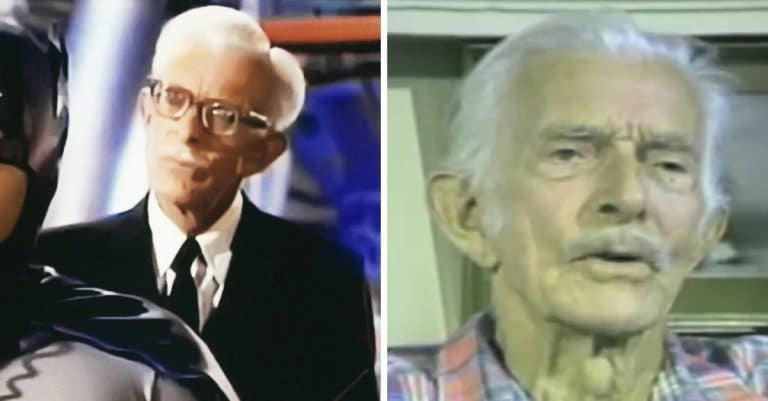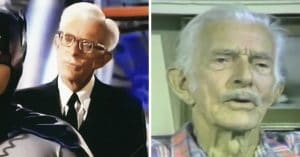 Alfred is Batman's loyal butler and confidant. He is the only one who knows the true identities of Batman, Robin, and Batgirl. Alan Napier was a cousin of the former British Prime Minister Neville Chamberlain. Though his film career began in England in 1930, he didn't begin gaining recognition until he moved to Hollywood in 1941, highlighted by his vicious Earl of Warwick in 1948's Joan of Arc. He worked with director Alfred Hitchcock on six episodes of Alfred Hitchcock Presents in the late '50s. And then in 1964, he played Mr. Rutland in Hitchcock's Marnie. From one Alfred to a future Alfred.
The following year Napier was the first actor cast in the Batman series. He had never even read the comics before accepting the role. But what an ideal Alfred he was! In fact, he was so impactful that as a tribute, Jack Nicholson's Joker in 1989 was named Jack Napier.
Alan suffered a stroke in 1987 and died a few months later in August of '88. He was 85 years old.
Neil Hamilton (Commissioner Gordon)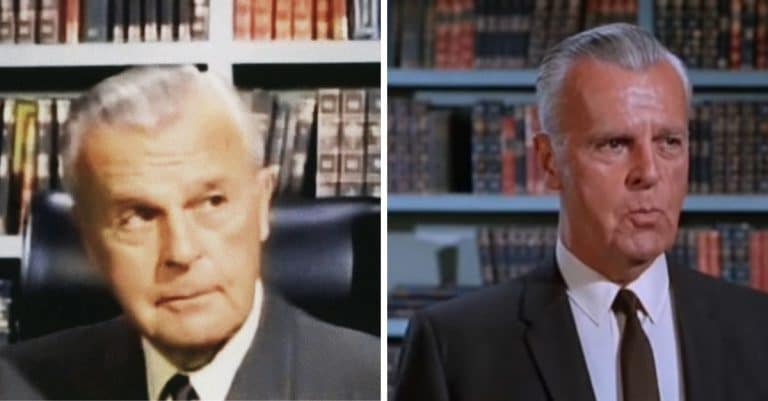 Commissioner Gordon was one of Batman's two major police contacts. Gordon was in charge of getting in touch with Batman via the Batphone or Bat Signal. Neil Hamilton took the role seriously, too, apparently telling his fellow actors to behave more somberly instead of playing the rather appropriate humor.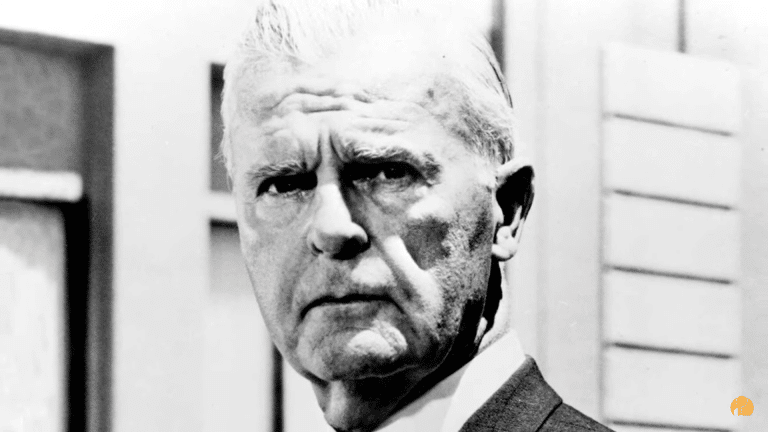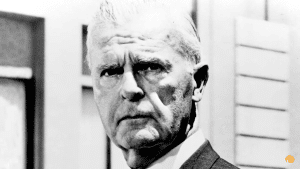 Hamilton is an old-time actor, taking part in both silent films and the "talkies" alike. He became known for starring in 1930's The Dawn Patrol, directed by Howard Hawks. If you're a Tarzan fan, you'll remember him as Harry Holt in 1932's Tarzan the Ape Man. He reprised the role again two years later for Tarzan and His Mate.
When the film roles dried up, he moved to television and appeared in shows like seven episodes of Perry Mason and five episodes of 77 Sunset Strip. His final role was in the 1970 film Which Way to the Front?, directed and starring Jerry Lewis.
Hamilton passed away in September of 1984 at the age of 85.
Yvonne Craig (Batgirl)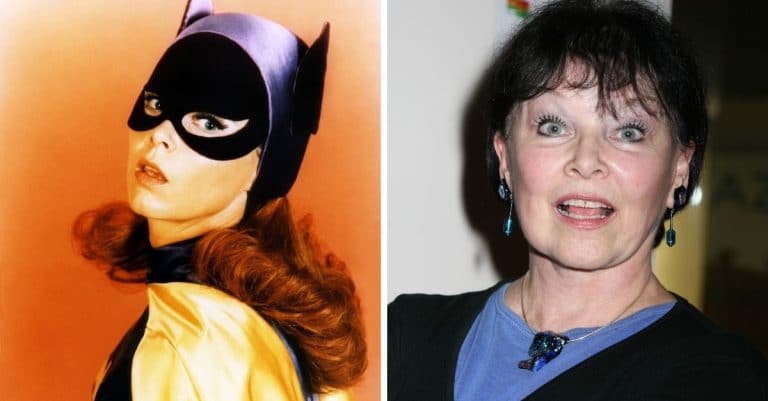 Batgirl is Commissioner Gordon's daughter and becomes a crime-fighting partner to Batman and Robin for season three. She also had a motorcycle that was the envy of all Batman viewers.
One of Yvonne Craig's first acting gigs was alongside Neil Hamilton in one of those Perry Mason episodes, 1958's "The Case of the Lazy Lover." She was also part of Sandra Dee's Gidget in 1959. Then she joined Elvis Presley in two films: 1963's It Happened at the World's Fair and Kissin' Cousins the following year.
Besides Batgirl, she'd also be remembered as a green-skinned Orion slave girl in Star Trek. She followed Susan Oliver who played a similar role in the pilot episode of Star Trek.
Yvonne published an autobiography in 2000 called From Ballet to the Batcave and Beyond, and her final acting role was voicing Grandma in the animated pig-show Olivia. Sadly, Yvonne died in 2015 at age 78 from breast cancer.
Burt Ward (Robin)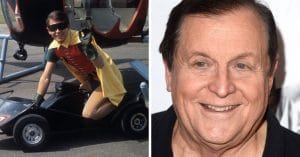 Holy cast credits, Batman! Robin, the Boy Wonder, was Batman's sidekick, known for interjecting phrases like "Holy atomic pile, Batman!" In fact, Robin used 352 of those "Holy" phrases. Which was your favorite?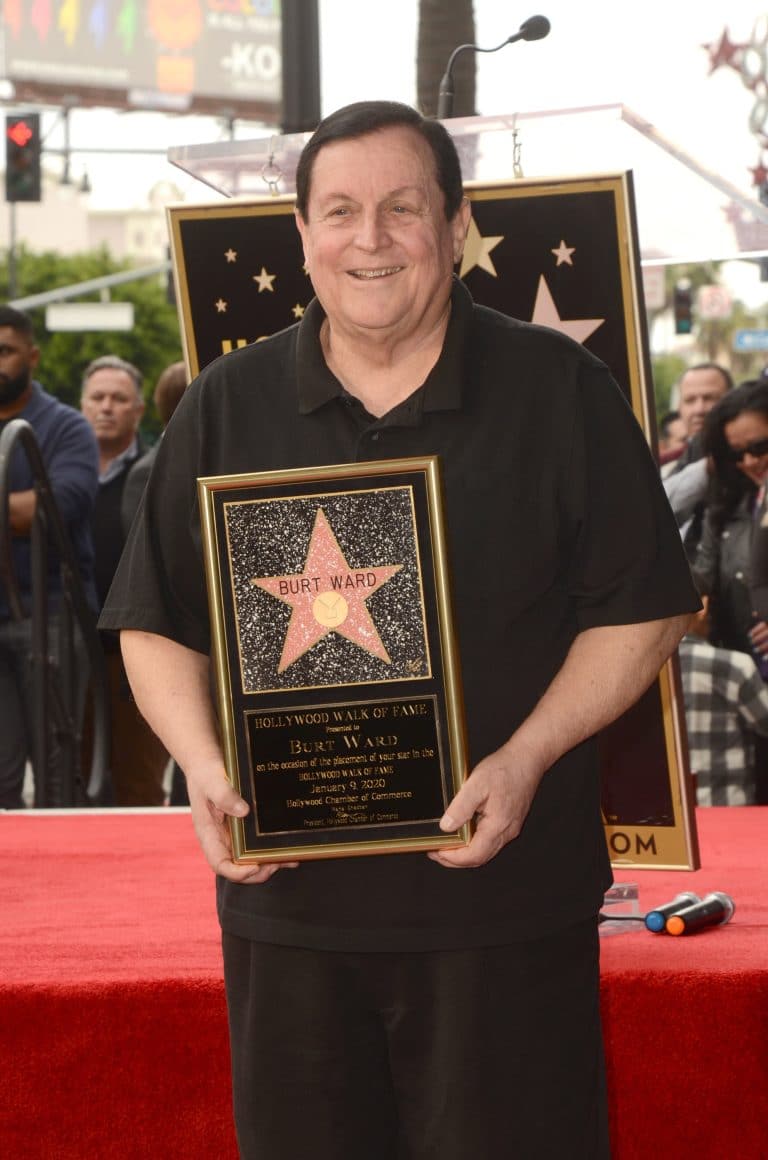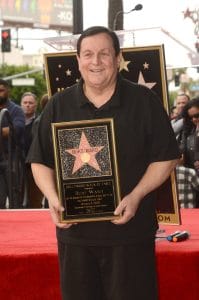 Burt himself was kind of a Boy Wonder in real life, having become an all-around athlete and the world's fastest reader. That's right; he tested before the American Medical Society at 30,000 words per minute with 90% comprehension. Compare that to the average 240 words and 40% comprehension, and that's certainly wonderful.
His martial arts training led him to a friendship with Bruce Lee, and of course his role as Robin, which was Burt's first acting experience. He did all of his stunts, too, which delivered him to the emergency room numerous times.
Along with voicing Robin in animated shows, he also re-emerged to act in more than 40 made-for-TV films, such as 1991's Virgin High and the terribly bad Beach Babes from Beyond.
The last time we saw Burt act was reprising his Dick Grayson in a 2019 episode of Supergirl. Ward is 77 years old today and in 2020 he received a well-earned star on the Hollywood Walk of Fame. But no matter how many B-movies to his name, he'll always be our Boy Wonder.
Cesar Romero (The Joker)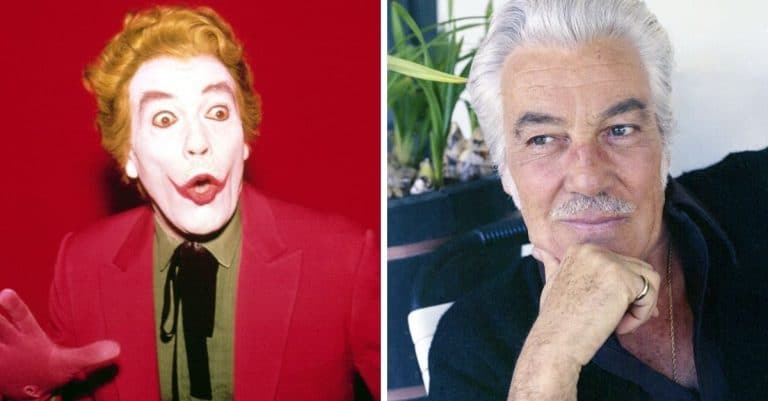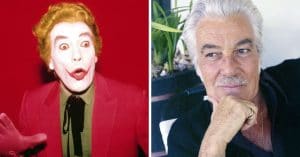 The Joker was Batman's arch-enemy and his iconic Joker laugh was created almost by accident. Romero happened to see conceptual art of Joker's costuming and thought it so absurdly loud he began laughing. A producer yelled back, "That's it, that's your Joker's laugh!" He did it so much that he said his real laugh had begun to morph. Romero was so legendary that he refused to shave off his mustache for the role, instead just painting over it.
Other notable roles, of many, are his Duke Santos in the original Ocean's Eleven. And one of his final roles actually comes from over 50 episodes of Falcon Crest in the late '80s. It was long-speculated that Romero was gay, never marrying or having children. A 1996 book called Hollywood Gays came out after his death which alleges that Romero had come out in private interviews with the author.
The legendary Cesar Romero died in January 1994 at the age of 86. Both Jack Nicholson and Heath Ledger have cited Romero's brilliance as a springboard for their own Joker performances.
Burgess Meredith (The Penguin)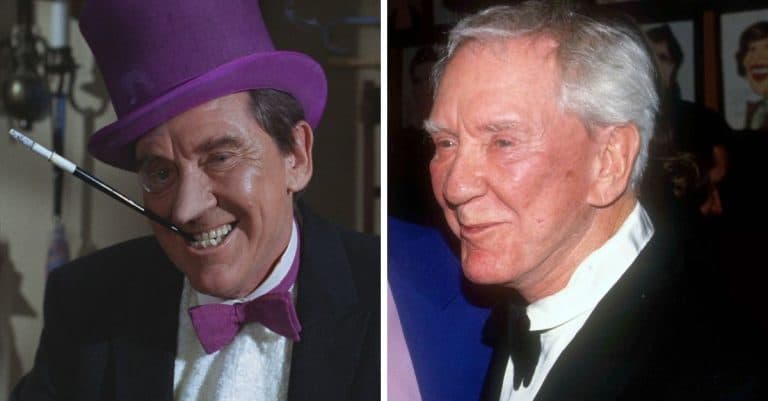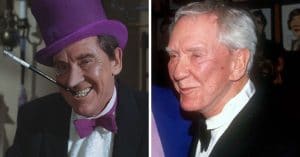 Meredith played the perfect Penguin and seemed to really have fun with the role, even improving that famous Penguin waddle.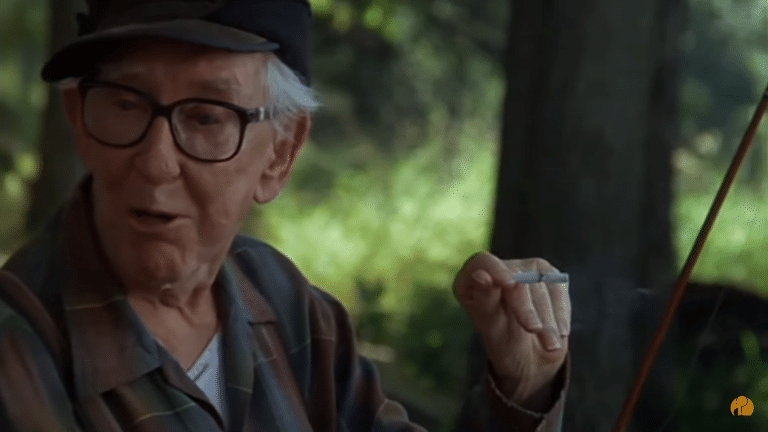 Burgess Meredith is also very well known as trainer Mickey Goldsmith in the Rocky franchise, and he was part of the 1981 epic Clash of the Titans. He entered Norman Lear's world for Archie Bunker's Place and followed that to a series regular on the short-lived Gloria spinoff. It's also worth mentioning the two Grumpy Old Men films.
The two-time Academy Award-nominated Meredith passed away in 1997 from complications of Alzheimer's. He was 89 years old.
Julie Newmar (Catwoman)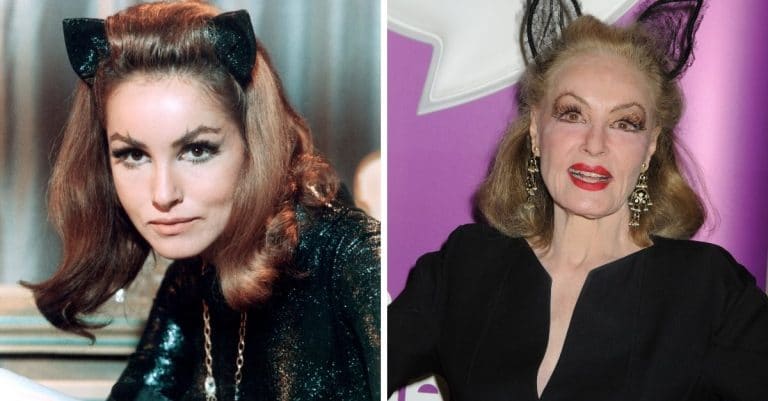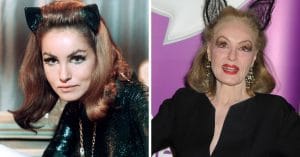 The fantastic Julie Newmar played Catwoman for the first two seasons. Eartha Kitt took over for season three and Lee Meriwether for the 1966 movie version of the show.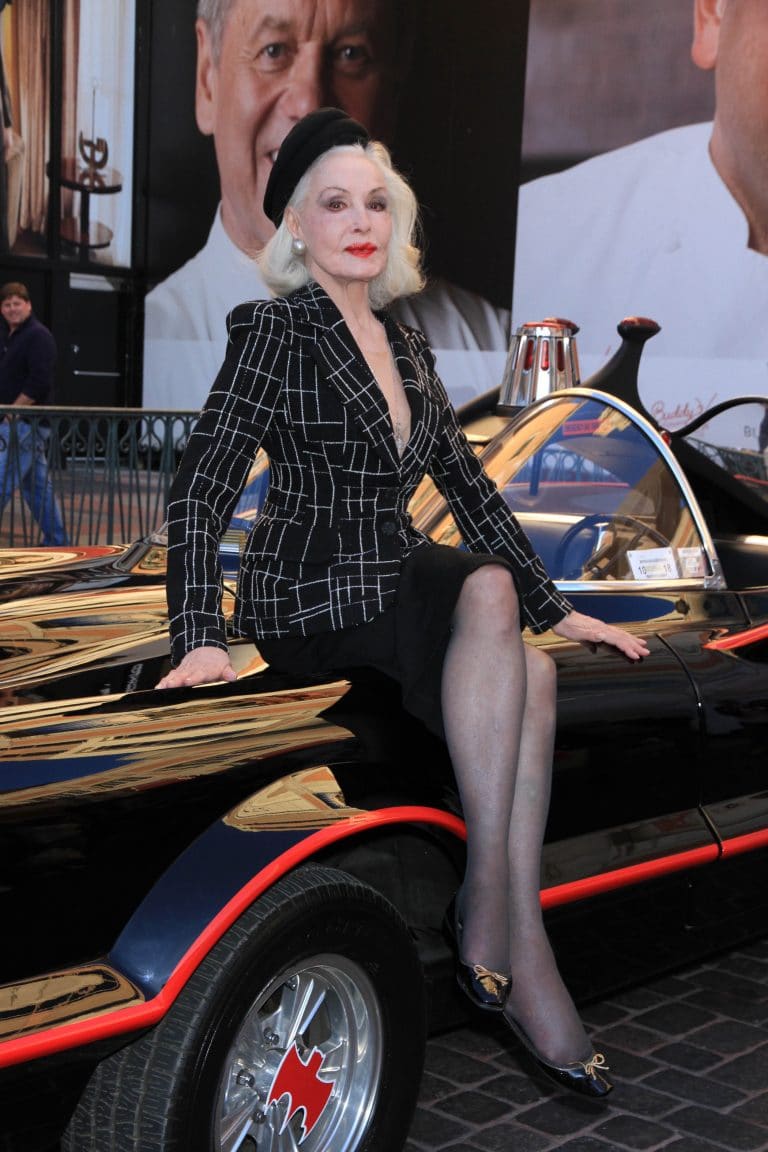 Along with a Tony Award win, she also was a lingerie inventor and real estate mogul. A talented woman for sure. Newmar is 89 years old today and last acted in an episode of According to Jim in 2006.
Frank Gorshin (The Riddler)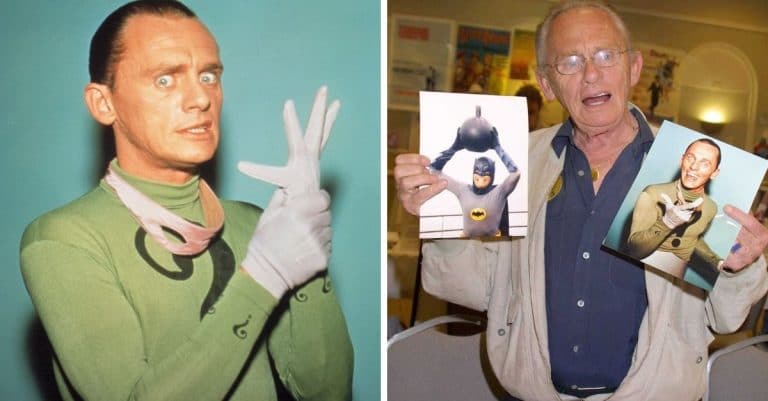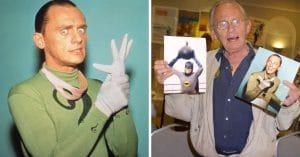 His Riddler has never been equaled, also having a pretty menacing laugh. Because of a scheduling conflict, John Astin, Gomez of The Addams Family, replaced Gorshin for season two of the series.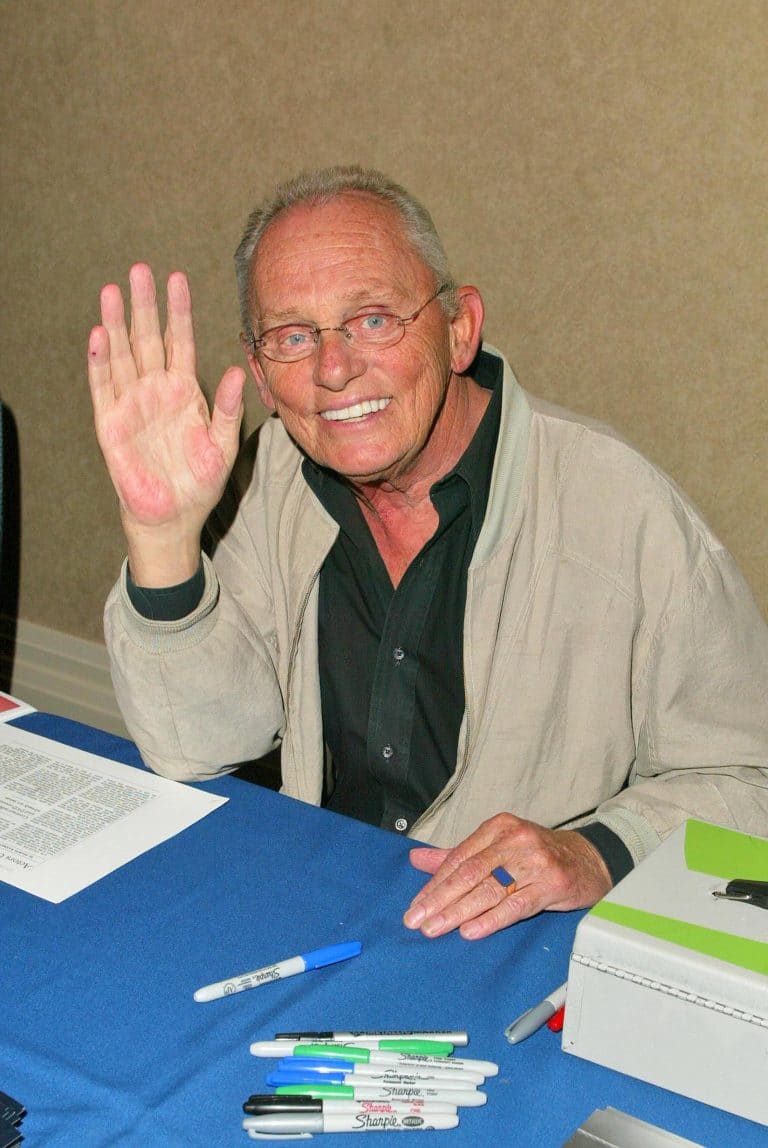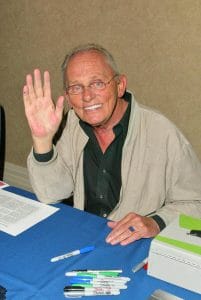 Besides his Riddler, in 1982 Gorshin was in 82 episodes of the daytime soap, The Edge of Night. He was also a very skilled comedian and impressionist, with many guest appearances on The Ed Sullivan Show and Tonight Starring Steve Allen. Frank passed away in 2005 at the age of 72.
It truly was an incredible cast that gave so much life to a franchise that continues to this day. Sure, we've recently had the release of The Batman with Robert Pattinson in the title role, but none of that may have happened if the original wasn't so in your face, BAM, POW, and all. So, who was your favorite Batman character? Does another portrayal of Batman or the Joker beat the originals? What about Michael Keaton's Batman, or Heath Ledger's Joker?