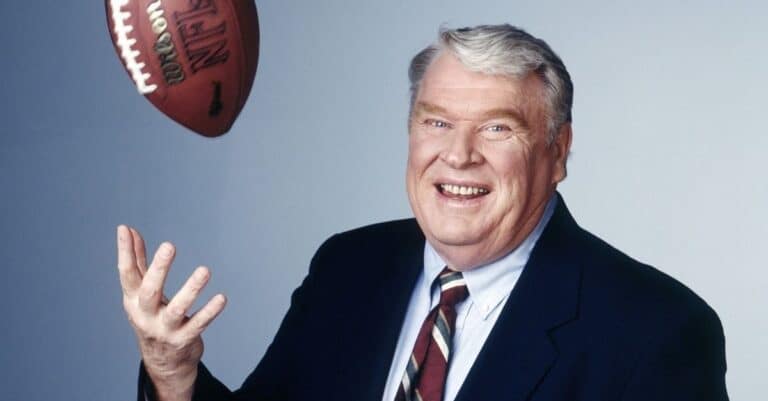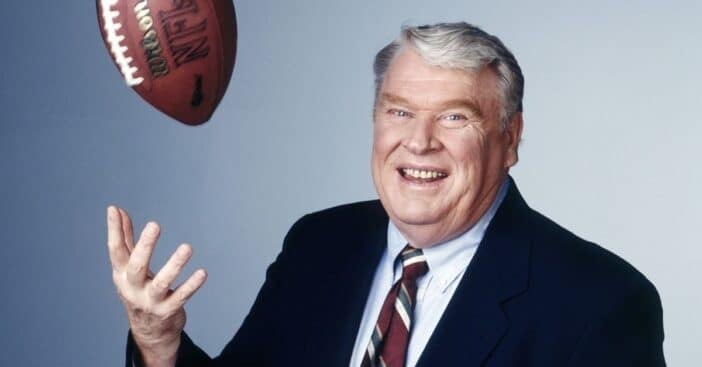 John Madden died unexpectedly on Tuesday from an as-of-yet unspecified cause of death
He was 85 when he passed away
Madden is remembered as the face of football and leaves behind a sprawling career as a coach and sports broadcaster
John Madden, sports reporter and Pro Football Hall of Fame coach, has passed away. He was 85 when he died suddenly on Tuesday morning. The league shared official news of his passing along with a statement by NFL Commissioner Roger Goodell, though a cause of death has not been named by time of writing.
Madden became the face of football for most of America some 40 years ago after transitioning from coaching to broadcasting. In this latter position, Madden was credited with making football more accessible and interesting in fresh ways to anyone who might be tuning in.
The impactful career of John Madden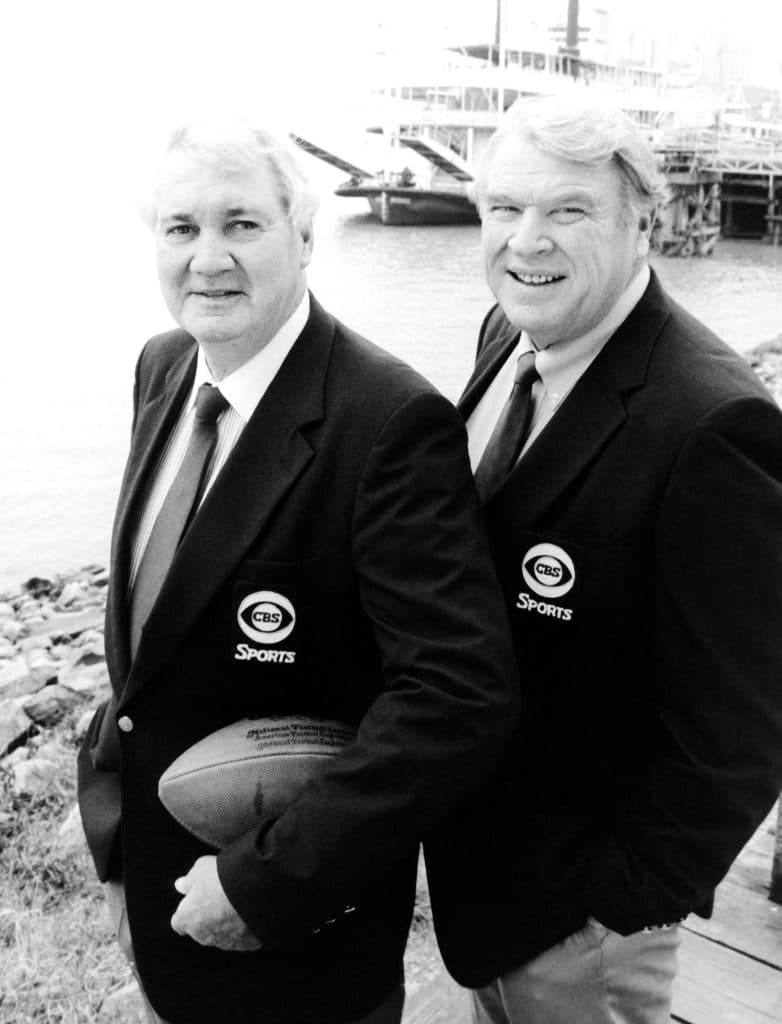 John Madden was born on April 10, 1936 and first became a football star in high school before accepting a sports scholarship to the University of Oregon. A knee injury derailed his initial football career but by '57 and '58, he was playing for the Mustangs while earning his BS in education, eventually winning all-conference honors. Injuries ended up impacting the trajectory of his career in new ways, so that instead of playing, he ended up explaining the game while his knee healed, and this helped land him a spot as an assistant coach at Allan Hancock College. Madden flourished and soon found himself in that fateful role as coach for the Oakland Raiders.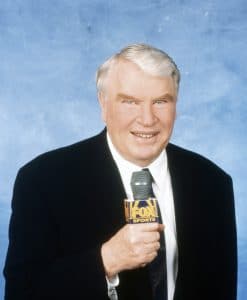 RELATED: In Memoriam—People We've Lost In 2021
By the time Madden retired at the age of 42 in 1979, he had a Super Bowl win under his belt and could boast of never having a losing season as head coach. But he was not done with sports yet and next tackled reporting on the sport. It was an age where sports broadcasting could be straightforward to the point of inaccessibility, but Madden revitalized the subject with his own style, which also involved going the extra mile to study a game from the inside out – every person involved at every level, their plays, practice methods, and more. He was animated in a literal sense, embracing the use of graphics to emphasize what needed the audience's attention.
The sports world mourns the loss of a family member and part of history
A statement on the great John Madden from @nflcommish. 🙏 pic.twitter.com/HwUm8eT8rr

— NFL (@NFL) December 29, 2021
Over the course of two decades, John Madden has worked with FOX, NBC, CBS, and ABC, meaning the ripple effects of his passing are especially far-reaching. Commissioner Goodell says of Madden "Nobody loved football more than Coach. He was football. He was an incredible sounding board to me and so many others. There will never be another John Madden, and we will forever be indebted to him for all he did to make football and the NFL what it is today." So much so that he is the namesake to the long-running Madden football video game, which still enjoys new iterations to this day.
But he also says that "more than anything, he was a devoted husband, father and grandfather." Though he has not coached in years, the Raiders remembered his impact with the team and said in a statement that the sports family is "deeply saddened by the passing of the legendary John Madden. Few individuals meant as much to the growth and popularity of professional football as Coach Madden, whose impact on the game both on and off the field was immeasurable."
Madden is survived by his wife Virginia and their two sons, Joseph and Michael. Madden and Virginia wed in 1959. Joe played for Brown University while Michael started as a receiver for Harvard University.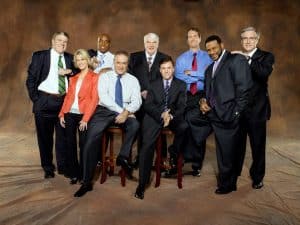 RELATED: Maroon 5 Donated Their $500,000 Super Bowl Halftime Show Earnings To Charity