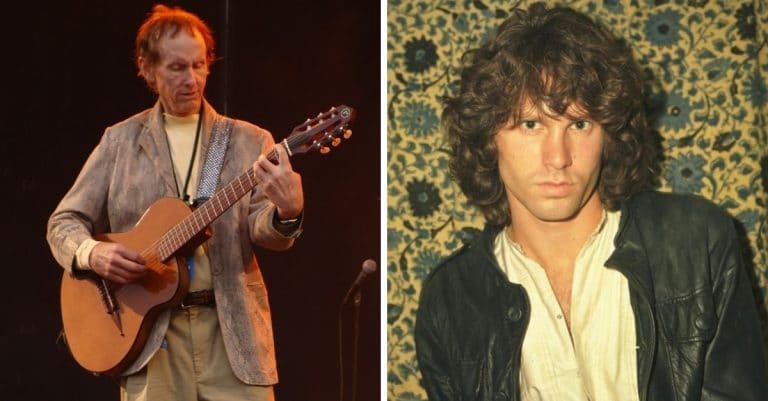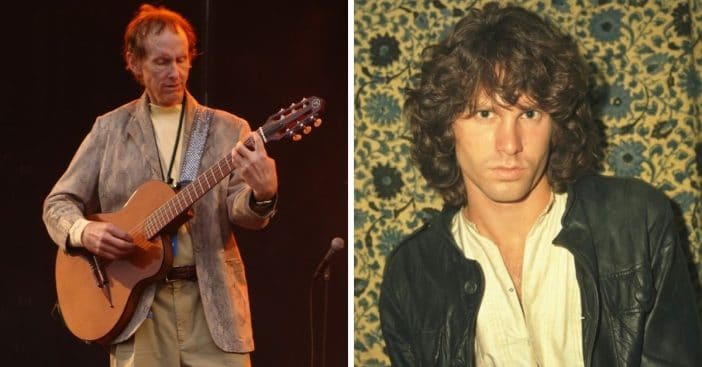 Robby Krieger of The Doors claims that frontman Jim Morrison had a fascination with death right before he died at age 27 in 1971. In a recent interview with Fox News, Krieger talks about the death of his bandmate, how they all coped afterward, and much more.
When asked how he and the rest of the band coped with the singer's death, Krieger said, "I don't know. After Jimi Hendrix and Janis [Joplin] died, Jim kept saying he was going to be number three. We didn't believe him. But it was tough, you know? He was our leader. He was our friend. And when you're that young, you just don't know how to cope with that."
Robby Krieger talks Jim Morrison's death
The rest of the band thought he was joking when Jim said he was going to be number 3. "We thought he was joking. But maybe he wasn't. I think he really believed that he was not going to be here a long time. I don't know if he had some knowledge that there was something wrong with him, or something like that."
RELATED: How Jim Morrison Got Arrested On Stage In New Haven, CT And What It Means Today
He continues, "But… I've never seen anybody like him that just tempted fate, tempted death at many turns. Jimi Hendrix wasn't like that. And Janis too. I don't think those guys had a death wish. I don't know. Jim just had this fascination with death. He always wrote about it. So in a way, he probably got what he wanted."
Drugs were the norm back in the '60s, but an intervention wouldn't work for Morrison
Krieger is currently promoting his new memoir titled Set the Night on Fire: Living, Dying, and Playing Guitar with The Doors, in which he shares never-before-heard stories from his musical career with the classic rock group. A lot of what is described in the book also entails Krieger's drug use, which was nothing short of common for other members of the band including Morrison. It was in the '60s that Krieger was doing hard drugs, and Fox News asked when the moment was that he knew he had to get clean.
He responded, "After doing it for a while, my producer, all my buddies, they kind of realized something was off. So they did an intervention, which was very early in the days of interventions. But boy, I was blown away by that. And that really helped." He adds, "I wish we could have done that with Jim. We did a little one with Jim, just… my dad and the other guys. But in those days, they didn't know anything about this type of problem. My dad was really into… he went to see a shrink. He was into psychiatry, all that stuff."
View this post on Instagram
He adds that they managed to get Morrison to see a psychiatrist, but that only lasted for about a week. "But at least he tried. It was the '60s, everything's cool. You do your thing, man. You just didn't talk to people that way back then. Even though we knew it wasn't helping him. We knew it was bad. But… Jim Morrison, he wasn't the type of guy you could reason with, you know?"
RELATED: Rare: Super 8 Footage Of Jim Morrison Revealed