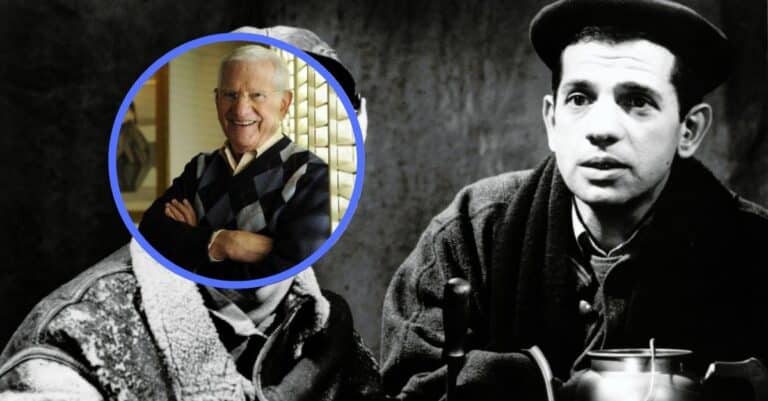 Corporal Louis LeBeau, reporting for duty! Few could claim more passion or patriotic dedication among the cast of Hogan's Heroes than that of LeBeau, played just as enthusiastically by Robert Clary. While some aspects of his life paralleled that of his on-screen persona, he also faced much more grim hurdles before eventually rising to immense stardom and using that fame to educate the country about one of humanity's darkest hours, the Holocaust. Catch up with the remarkable life of Robert Clary today.
Clary was born on March 1, 1926, in Paris, France as Robert Max Widerman, the last of 14 children to a Jewish family. Despite having all these siblings – all of them older than him – Clary would not get lost in the noise and by the age of 12 he already knew he had an affinity for the spotlight. At that age, he began singing professionally for a radio station and went on to study art locally. Clary got to enjoy only four years of this because when he was around 16, the Germans, who had occupied France in 1940, apprehended Clary and his family and deported them to a concentration camp in what is today Poland. So began a harrowing turn to Clary's life, made remotely possible to endure because of his particular background but no less brutal in its effects.
Suffering, surviving, thriving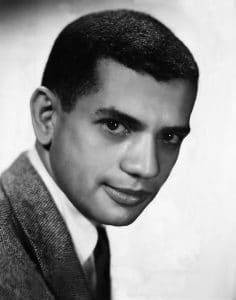 Upon arrival at the first concentration camp, Clary's left forearm was tattooed with the identification tag A5714. Eventually, he was transferred to Buchenwald concentration camp, which housed an infamous fixture known as the Bunker, a punishment block located right near the entrance to the camp. Anyone who violated the rules of the camp was sent there for punishment, usually culminating in death by torture. Though it was primarily used to imprison political enemies, the camp was also used for Jewish prisoners and some 250 were killed from their detainment or subsequent mistreatment at the camp. As a teenager, Clary still possessed some ignorance as to the full extent of the cruelty going on around him, something he later believed saved him. "I was very immature and young and not really fully realizing what situation I was involved with," he admitted. "I don't know if I would have survived if I really knew that."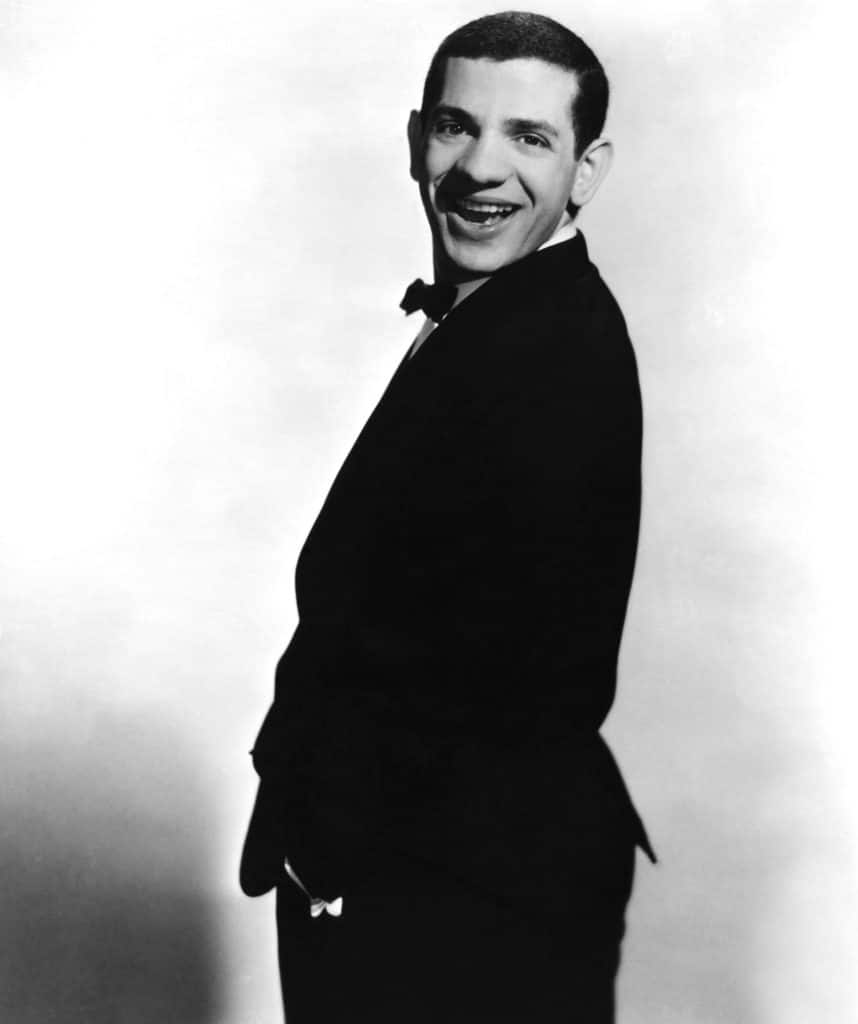 Because of his brief but noteworthy entertainment experience, Clary was given the job of singing for SS soldiers every other Sunday, a job that never fully erased his dire start to the camp, when he and other prisoners were kept in a single room without food for over a week. Prisoners were "less than animals" and Clary came away from that ordeal with the mindset, "For the most part, human beings are not very nice. That's why when you find those who are, you cherish them." When the camp was liberated, Clary found out that twelve of his other immediate family members had been sent to Auschwitz, leaving him the sole survivor of that group, while three of his siblings had evaded capture and survived under the radar in German-occupied France.
What happened to Robert Clary?
"After my liberation, I took a wet imaginary sponge and wiped the slate clean," he shared. "I did not want to talk about it. No self-pity. I told my brother I was going back into show business and in six months, I would be a big star." Clary jumped back into his passion for performing, primarily through singing, and by 1948 he was a national and international hit. The following year, he moved to the United States, where his songs grew in immense popularity and where he branched out into comedy skits, one of which was especially popular on The Ed Wynn Show. Clary proved his easy affinity for comedy and landed a spot on The Colgate Comedy Hour and flourished meeting several rising stars and established professionals in the industry, including Merv Griffin and Eddie Cantor, the latter of which introduced him to his future wife Natalie Cantor Metzger. The couple were not just spouses; they were dearest friends.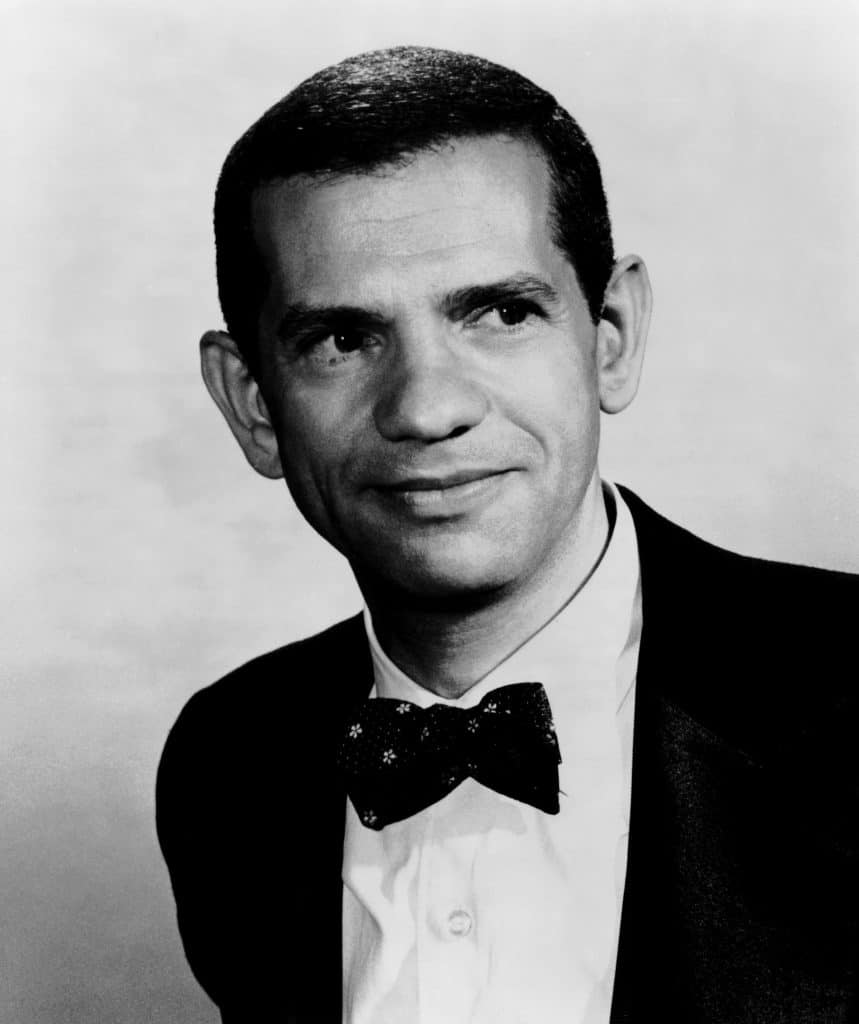 Becoming a regular on Hogan's Heroes allowed Clary to channel some of his fierce patriotism and his hatred for the Nazis. Among those who knew his story, Clary was often asked if it was difficult to perform for the series or if he took offense to the comedic approach it hinged on. "I was an actor. I was not playing a Jew," Clary would answer. "They never dealt with that." He offered a similar answer when asked about the show's setting. He makes a strong distinction between a POW camp and a concentration camp.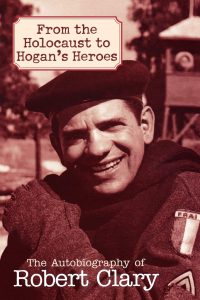 But the experience did stay with him; both experiences, actually. Hogan's Heroes was one of Clary's biggest and last hurrahs but he stayed friends with his co-stars, especially Leon Askin, Werner Klemperer, and John Banner. All of their lives were impacted by the Holocaust. Clary had some more projects left in him, including soap operas such as The Young and the Restless, Days of Our Lives, and The Bold and the Beautiful. Then in '75 he had another big foray into drama through The Hindenburg, where he played a real-life passenger aboard the doomed vessel. He formally retired in 2001 but stayed busy channeling his joint background as a performer and a Holocaust survivor.
The same year as his retirement, he penned the memoir From the Holocaust to Hogan's Heroes: The Autobiography of Robert Clary, which promises "an honest recognition of life's often horrific reality, a recognition that counters his glittering five-decade career as an actor, singer, and artist." But this was not the end of his tale, as now Clary earnestly takes to touring the U.S. and Canada to educate listeners about the Holocaust. Just as he used art to find some reprieve during life's most challenging occasions, Clary turns to art to paint photos from his many travels.