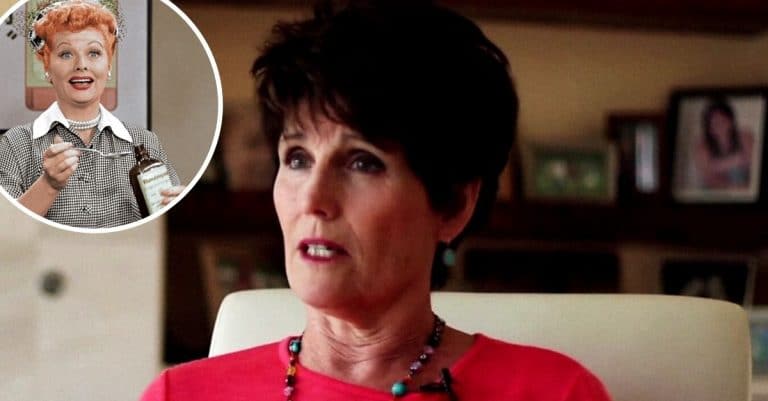 Many fans might forget that the iconic Lucille Ball had a radio show. It was called Let's Talk to Lucy. She interviewed some of the biggest stars from back in the day including Carol Burnett, Dick Van Dyke, and her I Love Lucy co-stars such as Vivian Vance.
Many of these episodes haven't been heard since the '60s. However, Lucille's daughter, Lucie Arnaz, was able to locate these tapes and is now allowing them to air once again. She said she couldn't believe how many episodes she found.
Lucie Arnaz was happy to find her mom's old radio show tapes
Lucie shared, "I did a little investigating, and I got a list from an old archive somewhere. … And I went, 'Oh, my god, there's 240 shows. Just some of the biggest names in show business at the time, even now. The Barbra Streisands of the world, the Dean Martins and Frank Sinatras and Red Skeltons and Bob Hopes and Bing Crosbys. But there's also these wonderful conversations with other people who people don't even know who they are right now."
RELATED: Lucille Ball's Radio Conversations Will Be Heard In A New Radio Show
She continued, "The most incredible thing about it is that it's a conversation. People aren't there to plug their book or their movie. She's asking them what their backyards look like, and how they raised their children, and what they like to eat, and where they like to vacation. And you get a really incredible sense of the time. You know, some of it kind of makes you cringe and think, 'Oh my god, the way we talked about women back then, or gays or whatever.' But all in a friendly, wonderful, joyful, sensitive approach. [It was] human. Very human."
The episodes are being released as podcasts. You can listen for free here or anywhere you listen to podcasts.