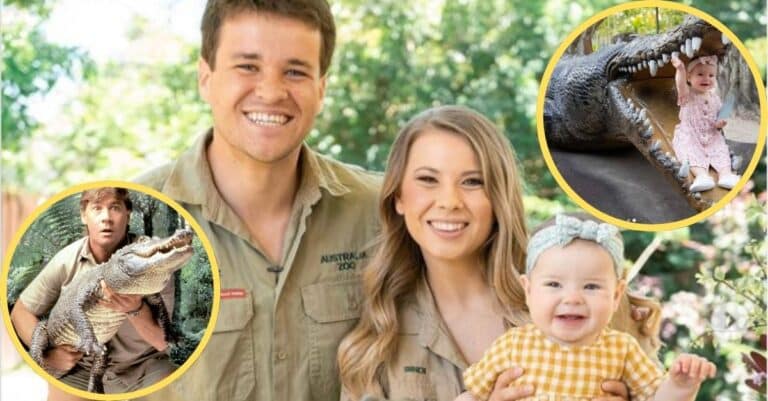 Grace Warrior has frequently channeled her parents and grandfather Steve Irwin even at her young age. She's helped promote the Australia Zoo, befriended cute critters, and now she's posed among statues of nature's fiercest creatures – all at just eight months!
Bindi Irwin and Chandler Powell became the parents of little Grace Warrior on March 25, 2021. Yes, this Thursday marked eight months already that Grace has been adventuring in this wild world, and mom celebrated the occasion with a mouthful of magnificent pictures starring Grace.
Grace Warrior channels late grandfather Steve Irwin in new eight-month pictures
View this post on Instagram
On November 25, Bindi took to Instagram sharing photos of daughter Grace partaking in something the Crocodile Hunter Steve Irwin himself would do. In the two pictures, Grace is seen sitting on a statue of a crocodile, pictured with its mouth opened wide. In the first photo, both her hands hold an oval sign declaring her "eight months old," and in the second, she grabs one of those fearsome teeth boldly with a smile.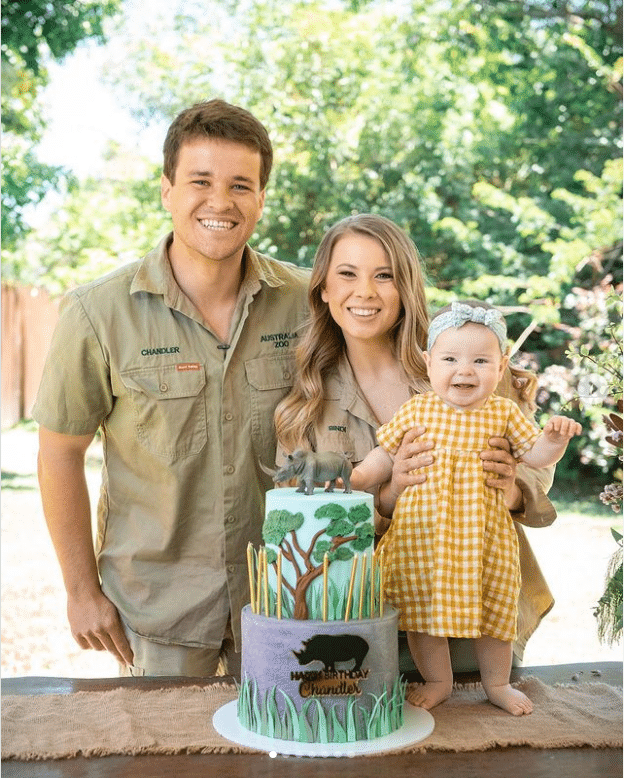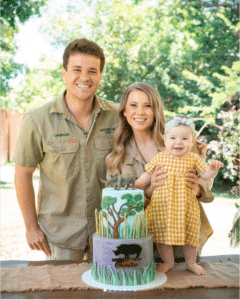 RELATED: Bindi Irwin's Daughter 'Lights Up' When She Watches Videos Of Late Grandfather Steve Irwin
"And here we are, our baby girl is 8 months old and her personality continues to shine," Bindi writes. "One of the things she likes most is our giant crocodile statue here at Australia Zoo. She's growing up so fast and her smile lights up the world." Finally, she declares, "Grace Warrior, we love you beyond description."
It has been eight months since Grace's March 25th birth, and it turns out this date is actually extremely significant to the whole trio.
Tributes to love and family
View this post on Instagram
In a more recent post, Bindi shared a black-and-white photo of herself and Chandler sharing a kiss on their wedding day. That date? March 25. The parallels run even closer, though. "Grace Warrior was born at 5:52pm on the 25th of March 2021," Bindi shares in the caption. "We just discovered that Chandler and I said our vows and were officially married exactly 3 minutes earlier on the 25th of March 2020. Three. Minutes. This is why I believe in miracles." In the replies, a user notes how many times the number five appears in these precious dates, and that in Hebrew, five is considered the number of "grace," similar to seven being considered a number of luck and prosperity. In response to all these little miracles, yet another user called this a godwink, those little coincidences that seem just too miraculous to not involve some divine hand at play.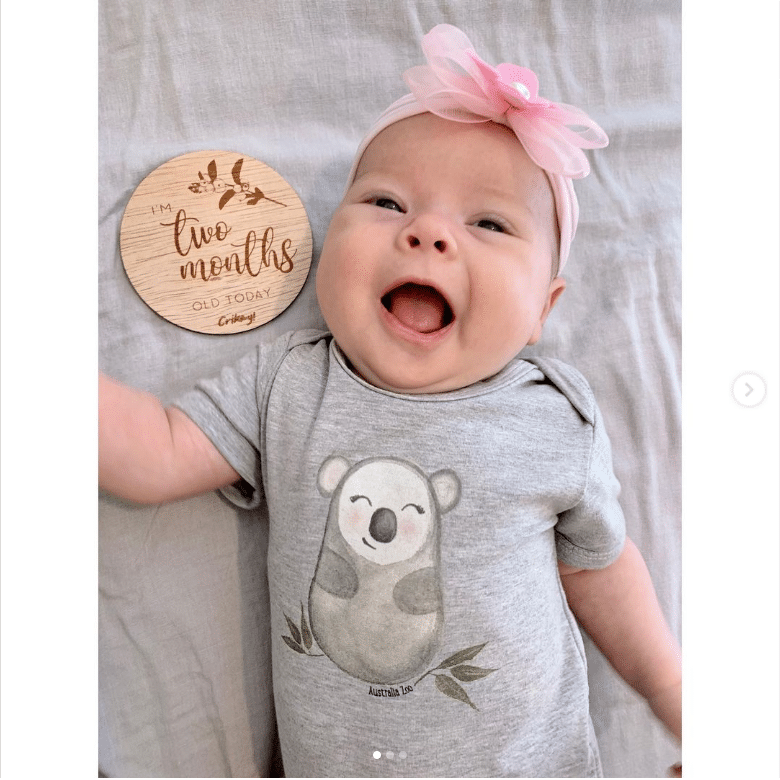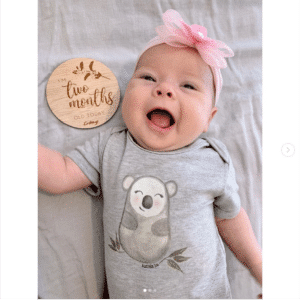 In this way, the vows, Grace, this family are all continuous tributes to one another and the love for one another and their relatives. The first name of Grace is a tribute to Chandler's family, and giving her the middle name Warrior is a tribute to Steve Irwin. All this backs the truth to Bindi's statement, "She chose the perfect day to be born and we feel tremendously blessed." Bindi has said she feels grandfather Steve Irwin would have felt similarly if he could have met Grace, but their family is determined to keep legacy thriving though he is gone.
View this post on Instagram
RELATED: Bindi Irwin Shares New Pics Of Daughter Grace, Now 2 Months Old And Already Helping Animals