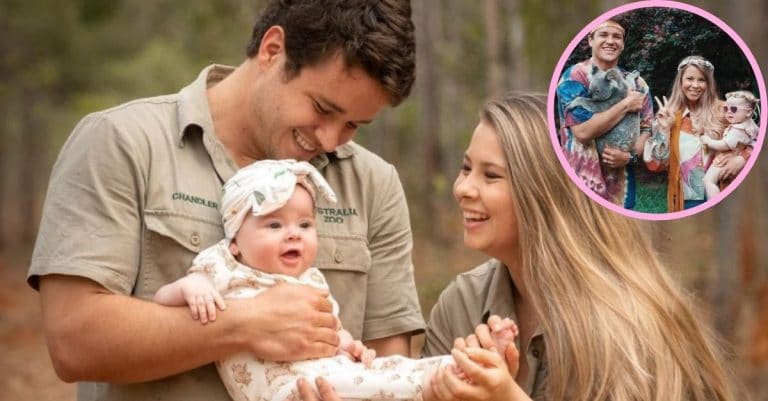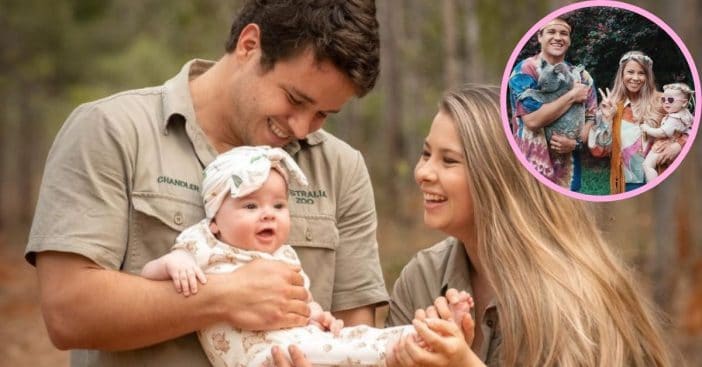 Bindi Irwin and Chandler Powell became parents when they welcomed daughter Grace Warrior into their lives on March 25. Over the weekend, Grace enjoyed her first ever Halloween with her loving parents – and with an adorable costume.
In fact, Grace has already taken after her parents and legendary grandfather Steve Irwin through her easy comfort around koalas. It's this exact energy that was channeled in the new family photo shared to Bindi's Instagram account showing the trio celebrating All-Hallows Eve with some furry friends to help.
Bindi, Chandler, and Grace celebrate their first Halloween together
View this post on Instagram
At 23 and almost 25 respectively, Bindi and Chandler have seen a Halloween or two dozen. Their daughter Grace, however, ushered in her first Halloween with her parents and some koalas. In the picture, shared on the holiday itself, the family is seen huddled close smiling at the camera. Chandler holds a koala while Bindi holds Grace.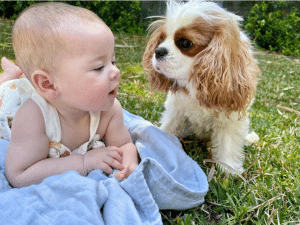 RELATED: Bindi Irwin's Daughter 'Lights Up' When She Watches Videos Of Late Grandfather Steve Irwin
"Peace, love and koala hugs," Bindi offers in the post's caption. "Wishing you a groovy Halloween from our family to yours." The accompanying emojis are a peace sign, koala, and two fingers raised for more peace. All three – humans – are seen wearing archetypal hippie attire, with tie-dye patterns, jeans, flower crowns and headbands, and heart-shaped sunglasses. The koala does not have any such accessories, but the hug definitely echoes the sentiments of love and togetherness Bindi wanted to spread.
They grow up so fast…
View this post on Instagram
Just days before Halloween, Grace celebrated another milestone: turning seven months old. Then, right around Thanksgiving, she'll be eight months. Bindi has meticulously and artfully chronicled Grace's journey, and her most recent post continues that trend.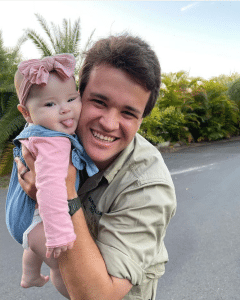 After the Halloween post, Bindi shared another photo, the first one exclusively of Grace, seated among a bale of hay and some pumpkins, while she wears the smallest-sized uniform for the Australia Zoo. The setting for the second photo is similar, but she is then joined by her parents leaning in close and smiling lovingly at her. Indeed, Grace is already a familiar sight at the Zoo now, and has been seen wearing koala-themed clothing that helps fund her family's mission to protect Earth's wildlife, no doubt as her grandfather would want.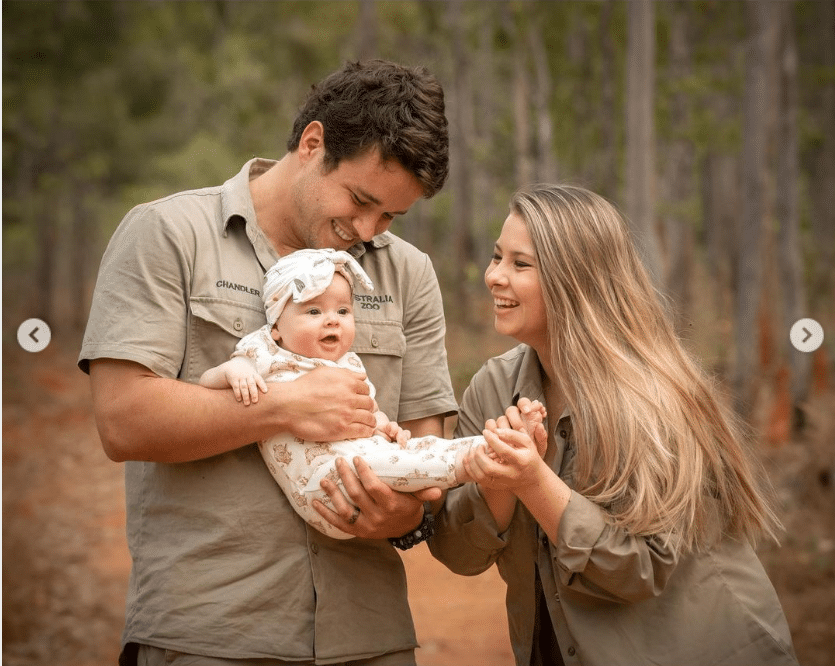 RELATED: Bindi Irwin Shares Illustrated Family Portrait With Late Dad Steve Holding New Baby