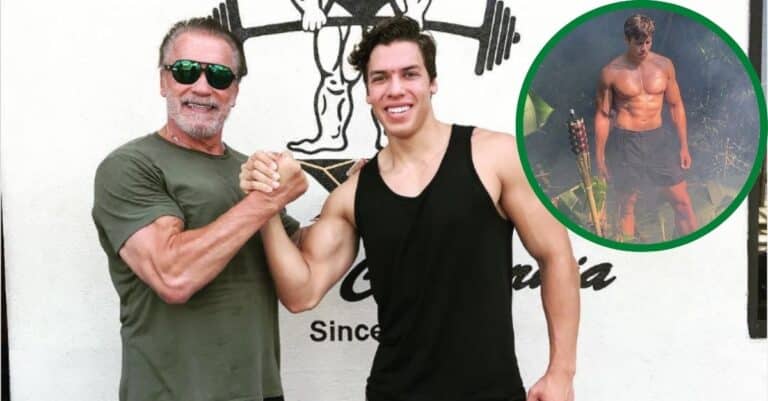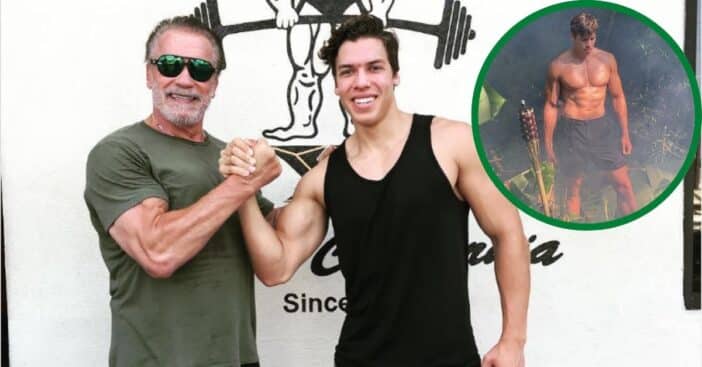 Cyborgs don't feel pain, but there was definitely a feeling of nostalgia for fans of the Terminator franchise when Arnold Schwarzenegger's son, Joseph Baena, shared a photo of him working on his latest project. Baena is in an upcoming film entitled Lava and invited his social media followers to start getting excited, though people couldn't help but note the striking resemblance to Arnold Schwarzenegger.
Baena is the son of Schwarzenegger with Mildred Patricia Baena, a household employee with whom he had an affair. Back in 2011, Schwarzenegger and his then-wife Maria Shriver separated shortly before the Los Angeles Times broke a story reporting that Schwarzenegger had fathered a child with the staff member.
Joseph Baena amps up the heat for 'Lava' like Arnold Arnold Schwarzenegger in 'Predator'

View this post on Instagram
RELATED: The Non-Conventional Way Arnold Schwarzenegger And Maria Shriver's Relationship Began
A day ago, Joseph Baena took to social media to share a photo of himself and thrilling news for his 340k Instagram followers. "Excited to be filming the movie 'Lava' with the @bitflixnfts team!" the caption reads. "Comment what you think is happening in this scene." He ends the post with a video camera emoji and opens the floor to followers.
Said followers, though, have so far primarily seen the next Terminator. One reply reads, "Like father, like son," while another notes the jungle setting and called back another Schwarzenegger film by calling the photo "Predator 2.0." Indeed, in the photo, Baena stands shirtless with muscles on full display while he's framed by towering green foliage, not unlike Schwarzenegger confronting the perfect alien hunter back in 1987.
Other ways of channeling his dad and forging his own path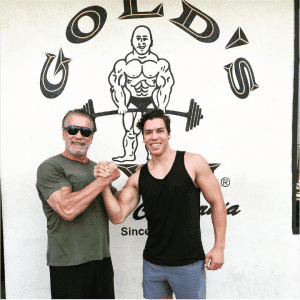 Followers aren't the only ones who have noted the young actor's resemblance to his father, going so far as to call him "Little Arnold" and "Young Conan." As Baena grew up, he started looking more and more like Schwarzenegger, and this resemblance told the former governor there was likely a familial relationship at play. He reportedly took financial responsibility over Baena after this and Baena's life has been tied to his famous father since.
View this post on Instagram
Originally, Baena thought to pursue real estate, and California would have certainly provided great venues for any charismatic salesperson, but after his 2019 graduation from Pepperdine University, he couldn't shake his interest in entertainment. Like his father, Baena has worn many hats, including putting together a short film remaking a scene from Terminator 2. He is still new to the industry but now has the film Chariot to his name, with Lava following after. It is the first film funded entirely by crypto and produced by Bitflix, tied heavily to NFTs.
Will you see the young Terminator in Lava in 2022?
RELATED: Arnold Schwarzenegger's Son Is Grown Up And Looks Just Like His Dad