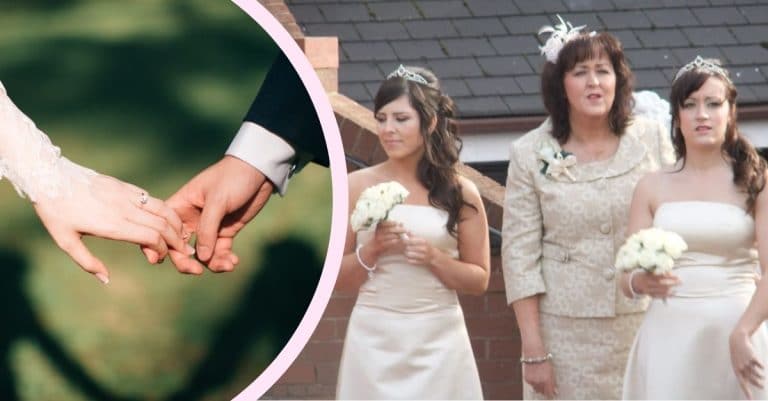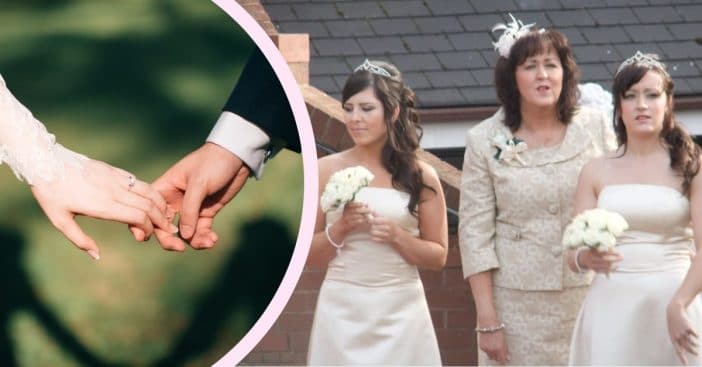 Weddings come with a whole host of traditions to follow and break to create a ceremony that is truly memorable. One wedding might have been a little too memorable, though, as a Twitter user discovered on his and his bride's special day, when the women in his family attended, each wearing a white dress.
There have been instances of breaking wedding protocol when a mother wears white when that color should be reserved for the bride – or black, as a kind of metaphor for mourning. But this incident was part of a larger prank that this groom did not want his beloved exposed to.
Ladies in the family all wore a white dress to one man's wedding as part of a prank
Reddit user @More-Concern3267 shared a story to the social media platform. He provided some background on his family, which includes a lot of female relatives, from cousins, to aunts, to step-relatives and a grandmother. Together, they form a "unit" with a whole initiation process for "testing" new female relatives looking to marry into the family.
RELATED: Bride Wants Guests To Pay Entrance Fee To Get On 'Exclusive Guest List' And Skip Line
"They'd tease and roast every new woman that enters the family," he informed. "Then after a few months of teasing, they'd announce that they've finally welcomed them into the family." The man then shared that his brother warned him that their female relatives intended on wearing all white to the marriage ceremony between the Reddit user and his betrothed. When confronted, they denied such plans. There are no photos presently shared online, but it s reported that on the man's wedding day, in walked his female relatives, and he saw one white dress after another after another.
The groom responds and the net passes judgment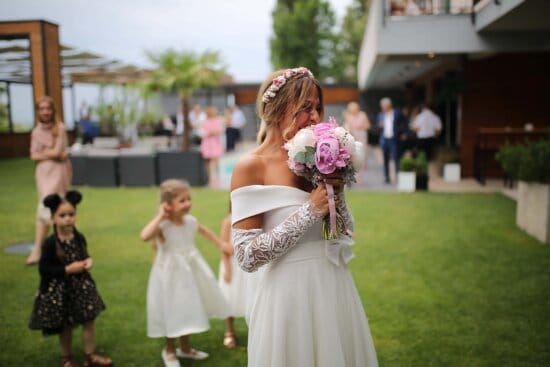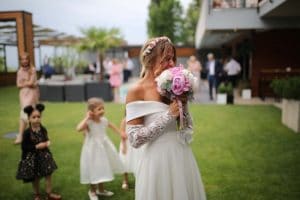 Reportedly, he had begged the women not to pull one of their initiations on his bride-to-be, and when it seemed they were doing it anyway, he asked all the women to leave. Some refused initially, which raised a few scenes, before at last they left the premises. "My cousin blasted me on social media later," he shared, "saying I excluded all the women from the wedding because my wife was insecure that she couldn't handle another woman's presence at the wedding."
One of those women apparently included his own mother, who said of the incident that it was "just supposed to be a prank." They also accused him of ruining his own ceremony with his reaction, saying they planned on changing once the prank was over. Meanwhile, back on Reddit, users sided with the husband and wife. One response sympathized, sharing, "Our family is toxic and I am so sad for your wife that they would do that, but also so happy for her that she has a husband who will support her and have her back." Another agreed that the groom "did the right thing, and your marriage will be stronger because of it." Yet another called the family members "emotional blackmailers."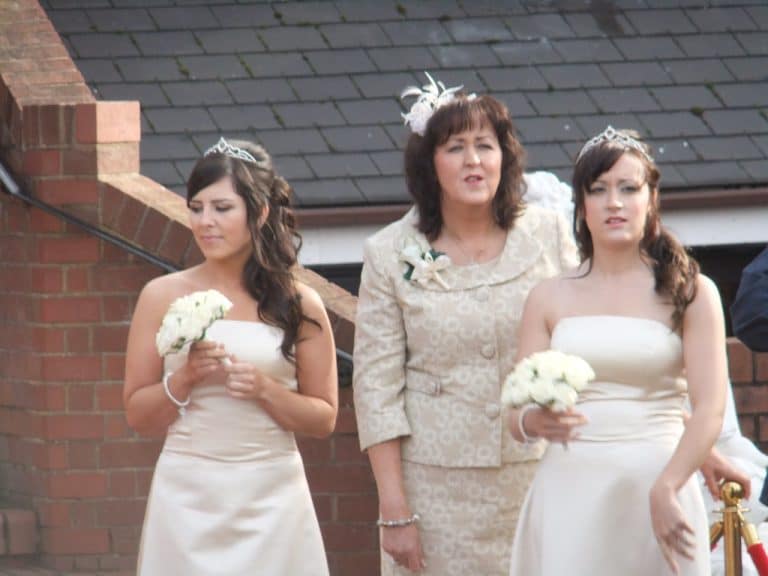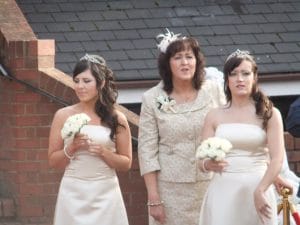 RELATED: Bride-To-Be Admits She Cried When Fiancé Proposed To Her With The 'Ugliest Engagement Ring'