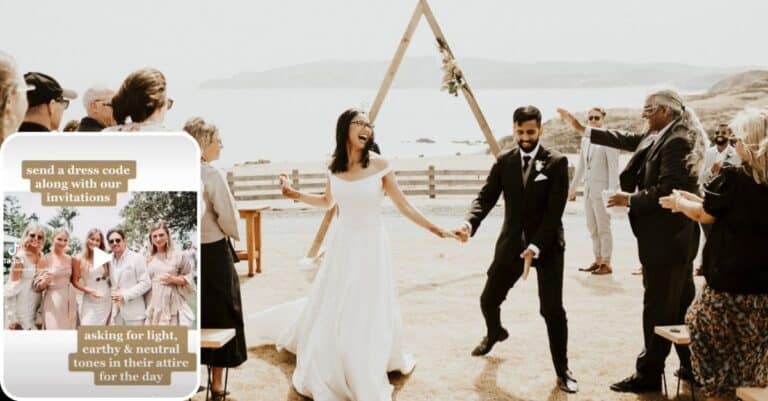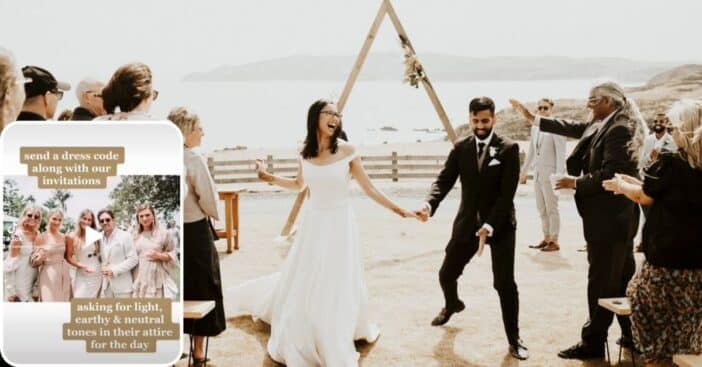 A bride who goes by the name of Samantha took to TikTok to explain her wedding dress code, which left her guests pretty upset. In retrospect, she doesn't feel it was a big deal, but her guests are now accusing her of being not only controlling, but financially inconsiderate as well.
For her dress code, she requested her guests wear a neutral palette and she provided them with a number of color options like dark blues, grays, and beiges.
Bride requests neutral colors for her wedding dress code, and it upsets a lot of people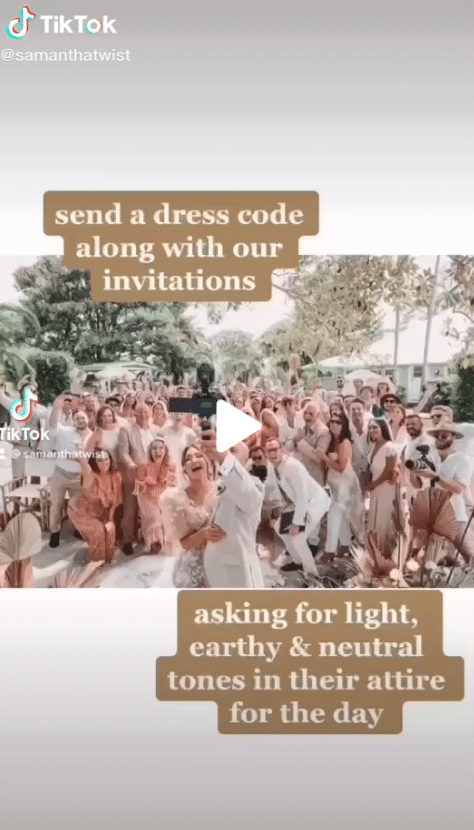 "I posted on our wedding website some examples and just said, 'Hey, I would like it if you wear something like this.' Also, colors to avoid," she explains in her video. "Basically, everyone was outraged. I got so much crap for posting this. One of my aunts even told me, if I care so much about what she wears, she's just not going to show up."
She adds that she was bombarded with calls from guests about the requirements. "My mother-in-law was calling my husband saying, 'What the heck is with Sam? Does she not understand that people don't have money to buy a new outfit?' Everyone pretty much thought I was the devil for asking them to wear neutrals. Although, I think most people have gray or beige or navy blue in their wardrobe."
Samantha insists that all she wanted was "cohesive wedding photos" that would "look good on our wall." Despite Samantha's intentions, people had a lot of mixed reactions. "I would go along with it if asked, but also kinda think it's getting ridiculous how obsessed people are with looking 'aesthetic,'" one user said.
Another wrote, "If you want to decide my outfit, you'll need to pay for it." One person writes, "Our dress code was formal. I honestly can't stand people that show up in whatever to a wedding. It's an important day, make an effort."