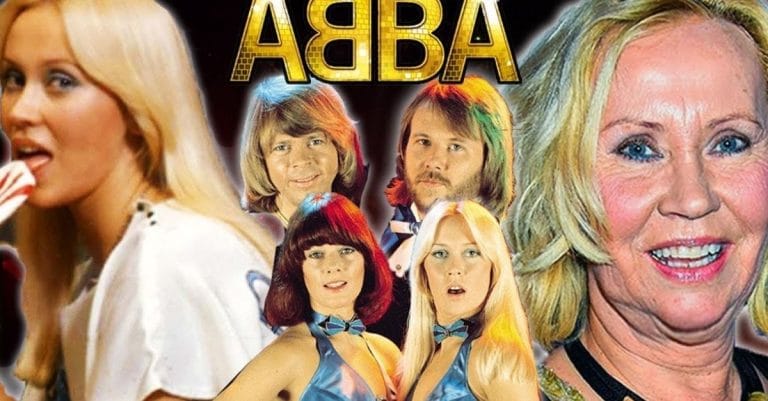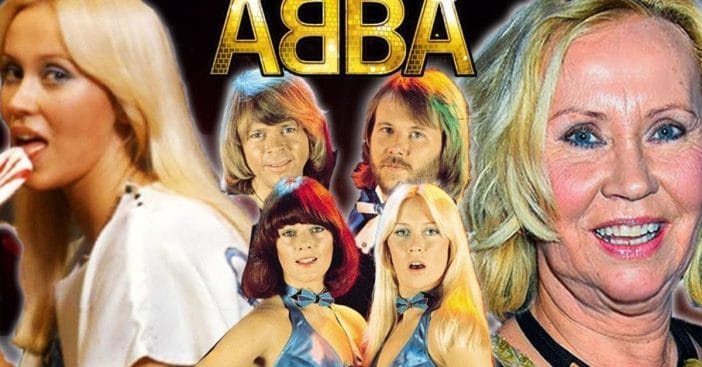 Mamma Mia, here we go again with another blast from the past, this time from the Swedish Sensation… ABBA. The name alone is enough to get "Dancing Queen" stuck in anyone's head, but how much do we know about this upbeat quartet? How did they get their total accidental start, cement themselves in history, rise above World War II-era traumas, and still split up in the end? Plus we'll talk a bit about their recent rekindling.
Have you ever accidentally started an internationally renowned band out of a hobby? Yeah me neither. But Benny Andersson at just 18 years old joined the Hep Stars, which earned the nickname The Swedish Beatles. Meanwhile, Björn was part of the Hootenanny Singers. The two decided to team up and record an album together.
They went on holiday to Cyprus, joined by their girlfriends… none other than Anni-Frid and Agnetha! While having some fun, the women joined in and sang backup. It was all good and fun when they put on a live show, with an audience made up of United Nations soldiers stationed on the island. And it was in Cyprus that they realized the quartet had something, something special. Their first official single was called "Hey old man," and about a Salvation Army soldier they met on the island.
What's in a Name?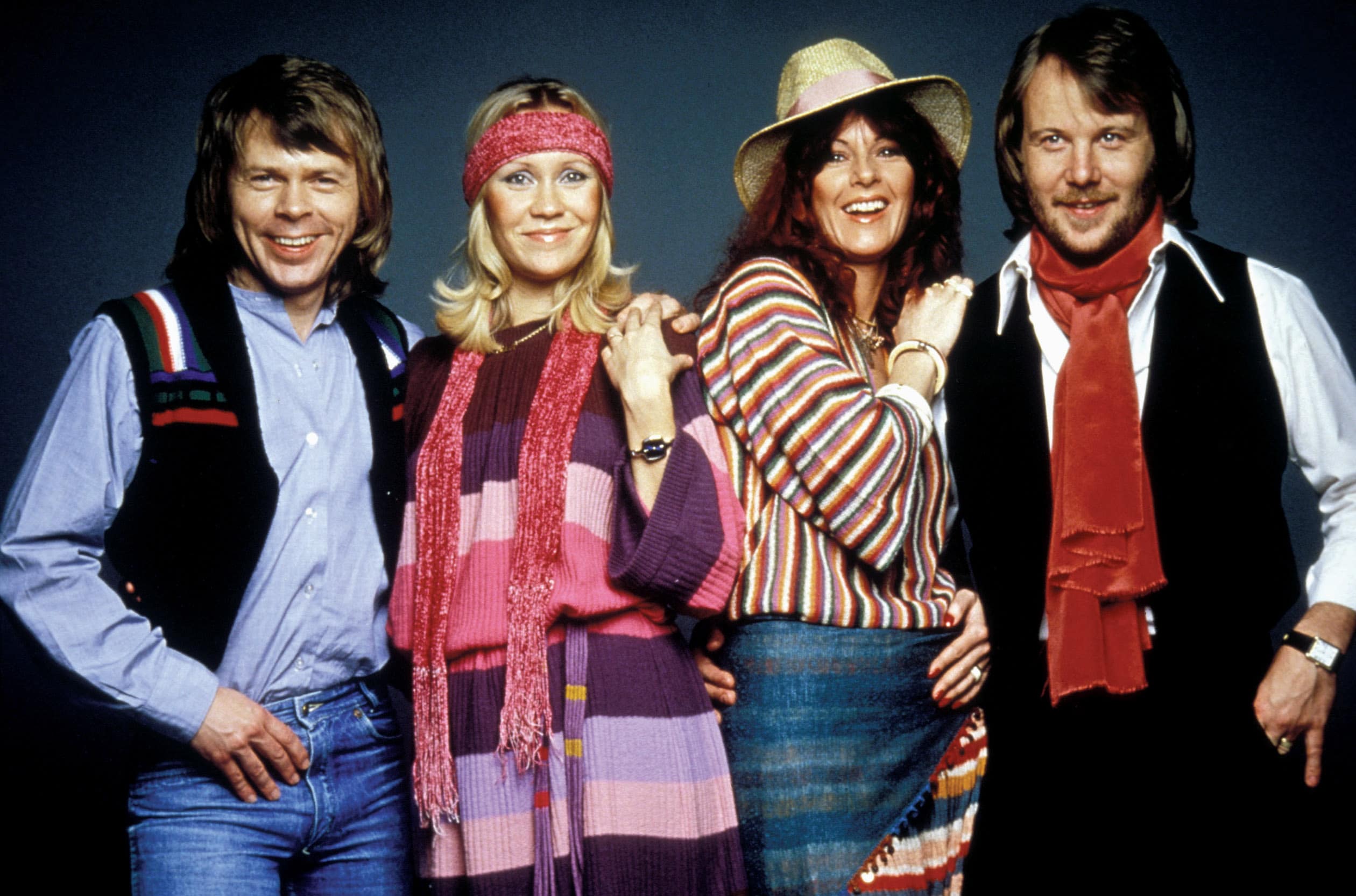 After becoming a group, they still needed a name. In those early years, they went by Festfolk, which means 'party people' in Swedish. Then the four let everyone else in on deciding their name and posted a contest in the local paper. Some ideas were Alibaba, FABB, and Baba. In the end, the band used the suggestions as a springboard, going with ABBA, an acronym for their first names: Agnetha, Bjorn, Benny, and Anni.
RELATED: ABBA Now Expected To Make 'Historic Announcement' Of New Music
Surprisingly, even that came with a little litigation work. There was a seafood company based in Sweden called Abba Seafood Company, though not in all caps. But since it had been around since the 1800s, naturally, they had to negotiate for the rights.
Cut from the same cloth
Flashy clothing might be an American staple in the '70s and '80s, but ABBA was already riding the wave. In fact, they became so iconic, partly because of them. Meet Owe Sandström, a zoology teacher by day, and costume designer by night. He first met ABBA through Frida at a theater company they'd both worked with. Soon, they commissioned him to design their costumes! He based his outfits off of just about everything, from the Aurora Borealis, to vibrant flamenco dancers. Turns out, these wild colors and patterns, glitz and layers had another profitable purpose. Swedish tax law says that as long as clothing was too outrageous to wear in everyday life and could ONLY be used in performances, they could be tax write-offs. So, the band and designer kept the outfits coming! And boy were there a LOT; approximately 500 of those shiny gems.
First time for everything
View this post on Instagram
Every year since 1956, Europeans crank up the volume and rock out to Eurovision, a song contest that was intended to bring everyone together after years of brutal war. There were a lot of repeat winners over the years with some surprise upsets – but Sweden never took home the honors.
Then, everything changed with 4 capitals and glitzy letters. ABBA took the stage in 1974 with their hit song "Waterloo." Their first single from their second album and the first single they recorded under their new name ABBA. This victory officially made them a worldwide phenomenon. They also broke ground as the first band from a non-English speaking country to top the charts over and over again in English-speaking countries. It took some time for that traction to spark in America, but they got some help when they visited the U.S. and made their first American TV appearance on The Mike Douglas Show. A year later, the fledgling band destined for stardom, appeared on the newest hit comedy show, Saturday Night Live.
Finally, the top spot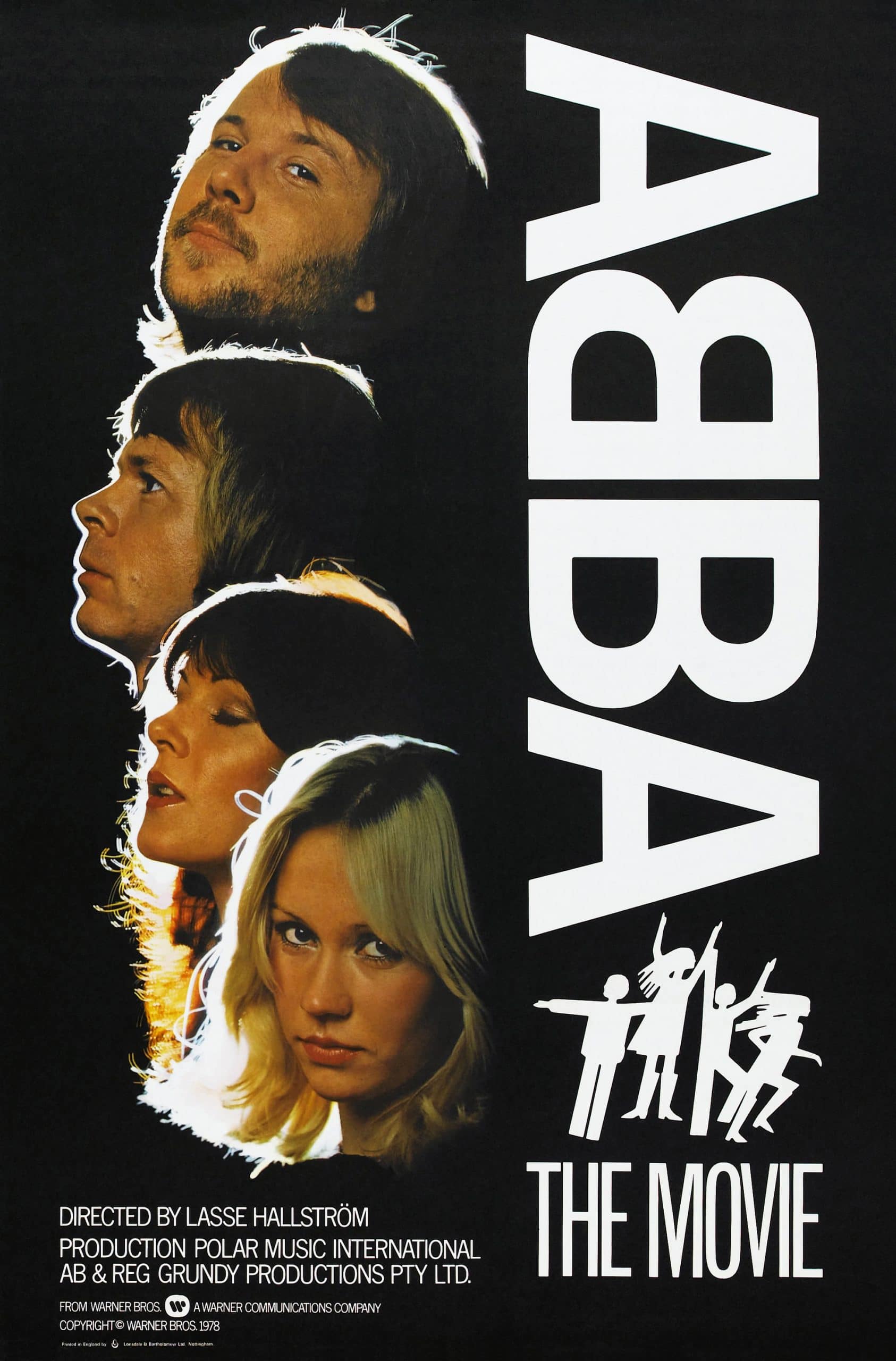 Unless you were part of the British Invasion, it was hard for foreign bands to get a foothold in the US. In fact, ABBA was already very popular around the world but didn't top charts in America right away. The highest they could get was #14. It was only in 2008 that they finally made it to #1, and THAT was thanks to the premiere of the Meryl Streep Mamma Mia! Film.
Oily business
ABBA fans can be from everywhere. Forget math, Dancing Queen is the universal language! Or maybe I should say Money Money Money. Problem was, not everybody could access ABBA's music. People in the Soviet Union were huge fans of the band, but their currencies were embargoed, which limits what business can be done with another country. So, the band couldn't accept rubles, Russian dollars. What to do then? They took payment in another form… that of royalty payments for all Soviet Union oil commodities. Someone get Blake Carrington on the line, he'll want to hear about this!
Anni-Frid, a Tyskerbarnas
War doesn't happen only on designated battlefields. It creeps into the streets and through the cracks into people's homes and lives. Anni-Frid may now be known as a quarter of ABBA and an outspoken environmentalist: But Anni was a child of war. During World War II, Nazi Germany occupied Norway. In that time, some women ended up giving birth to children fathered by German officers. It was even encouraged by the German government, to have more idealized children. Sure enough, Anni-Frid, born in 1945, was the daughter of a German sergeant. They had names for kids like Frida: Tyskerbarnas, or German Child. Frida couldn't even hope for help from her country's newly freed government, since they took action to punish those like her and her mother – they even faced threats of internment camps. Their village shunned the whole family so they couldn't stay in Norway. Frida and her family were forced to flee to Sweden, as those who stayed faced regular attacks.
Sadly, Frida's mother and grandmother both died before they could see her become a star. And she spent her whole life thinking her faceless father had just died. But after learning he still lived, Benny Anderson encouraged the two to meet, and calling it emotional would be an understatement. The meeting was difficult as she couldn't love him like she'd wanted to as a child. She fell into a depression, but it inspired her to take up the cause of helping other Norwegian children of war shake off the shackles of shame.
Holy matrimony
The members of ABBA first started working together when they were dating their respective partners. And, wouldn't you know it, everyone ended up marrying! Benny Andersson wed Frida, while Agnetha said "I do" to Bjorn. Sadly, neither were to last. Of his divorce, Björn remembers it as pretty calm. He once shared, quote, "In many ways, Agnetha and my divorce was an amicable one, we just grew apart and decided let's split up." It is a bit telling that he wrote "Knowing Me Knowing You" just before the big split. They pretty much took their own advice as the song states: we just have to face it / this time we're through. They divorced in 1980 but even then, Agnetha had no problem singing the song Bjorn next penned, "The Winner Takes It All," which was open about divorce.
But what Bjorn remembers of Benny and Frida's split is pretty much the opposite. Bjorn called their songwriting creative, but the remaining time was very unhappy. They ended up splitting in 1981. Even after everyone broke up, they tried to keep ABBA itself from breaking up, But for however friendly the splits were, Agnetha later stated that the band's final years were downright miserable.
Gimme That Reunion!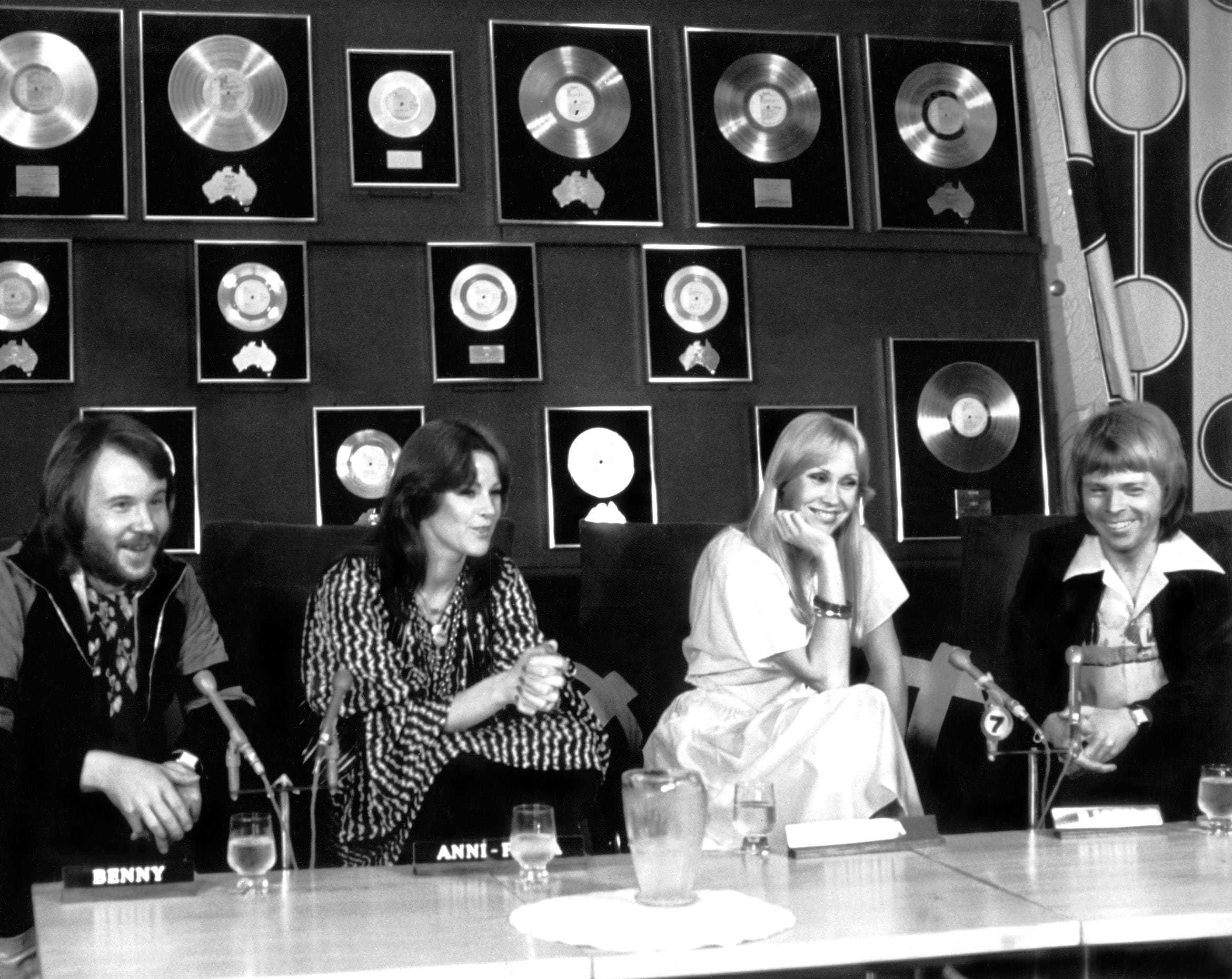 ABBA ended up splitting for good in 1982. Since then, still loved around the world, ABBA's been the subject of hot reunion debate, but that talk was usually quieted fast, with Agnetha cited as the reason for no reunion. By nature, Agnetha was actually reclusive. She hates crowds, loud noises, and open spaces. And she's been called the favorite of the band, with possibly the biggest solo career too. So, when Mamma Mia! premiered in 2008, Agnetha did not rush at the chance to dive into the party again. They all attended the event. But separately. And when the paparazzi wanted a balcony photo of the four together again, Agnetha kept her distance. When she hears the nickname Greta Garbo II, she hates it and tells people she just wants to live a quiet, peaceful life.
But, Fans did get their wish in 2016 when Frida and Agnetha sang "The Way Old Friends Do," joined at the end by Benny and Bjorn. With this new spark in momentum, the quartet entered the recording studio again to compose new tracks and a digital tour using ABBA avatars fittingly called "ABBAtars." At first, they promised the two new tracks for 2020, but, we know how that year went. So, the date was pushed to 2021, but now disclosed it would be FIVE new songs.
View this post on Instagram
The long-gestating "hologram tour" is now announced as The Voyage and along with the band's five new songs, a documentary is planned as a companion piece to the show. The quartet is all in their seventies now, and two of the songs off Voyage, which is now rescheduled for a November 5th release– a ballad titled "I Still Have Faith in You" and the "Don't Shut Me Down" are out now so check them out. And if you wanna be part of Voyage, book your voyage to London for 2022, as the hologram concert with digital avatars will appear in London residency beginning in 2022.
So let's toast to this Swedish Sensation… What's your personal favorite song of theirs? Has anyone seen them perform in person? Was it awesome and what was their outfit game like, let me know in the comments below, and let's all gear up for some more ABBA.