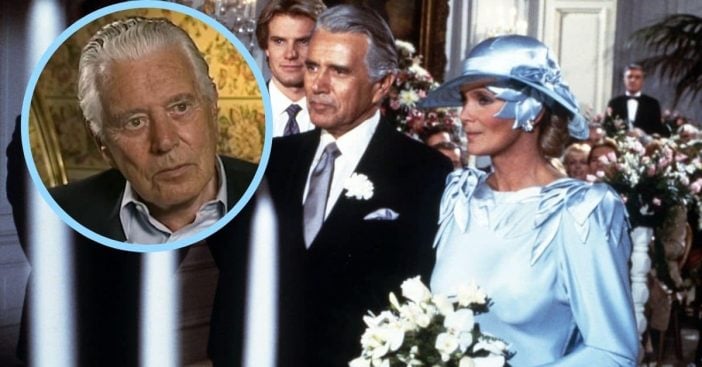 In the world of soap opera dramas, none brought such a unique setup as Dynasty. John Forsythe played the patriarch of the Carrington family. His career began gradually, so his incredible success on the show feels especially inspiring. But what about after?
Born on January 29, 1918, John Forsythe began his career at last in 1943. And in that Northern Pursuit role, he went uncredited among the cast. Jump to 1955 with Hitchcock's Trouble With Harry and at last Forsythe got a big break. That put him alongside the likes of Shirley MacLaine and Jerry Mathers. This bit of success started a ball rolling that just built up more and more momentum. By 1965, the actor had his own show, The John Forsythe Show.
Voice of an angel – sort of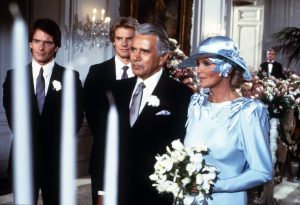 Without even being seen, John Forsythe is recognizable thanks to his voice. Any Charlie's Angels viewers would recognize it soon enough; he voiced him in the show and the 2000s reboots. He'd again cross paths with film and TV producer Aaron Spelling, this time for Dynasty. Reportedly, Forsythe became the only actor to appear in every single episode of the sprawling oil drama.
RELATED: The Cast Of 'Dynasty' Then And Now 2020
While his character Blake Carrington fought for supremacy over oil ownership, John Forsythe worked hard for awards. The closest he came ended up with three Emmy nominations for Outstanding Lead Actor in a Drama Series. He didn't win any, but fans of the show gave him enough love to keep things going. But he did win two out of six Golden Globe nominations and Soap Opera Digest Awards.
What happened to John Forsythe?
Forsythe went in a circle with his career. He went from the iconic Charlie's Angels to Dynasty, then back to Charlie's Angles. The 2003 rendition ended up Forsythe's final role. By the time the early 2000s ended, Forsythe built a career that spanned six decades. He found love and lost that love – twice. His first marriage ended when his wife, Julie Warren, died from cancer.
He married then Nicole Carter and the two stayed together until death did they part when he passed away in 2010. Ultimately, he died from pneumonia at the age of 92. A little over a month later, Nicole died too. Before his death, Forsythe got to enjoy some years of retirement after leaving an incredible impact on TV history and fans remember him for Dynasty to this day.