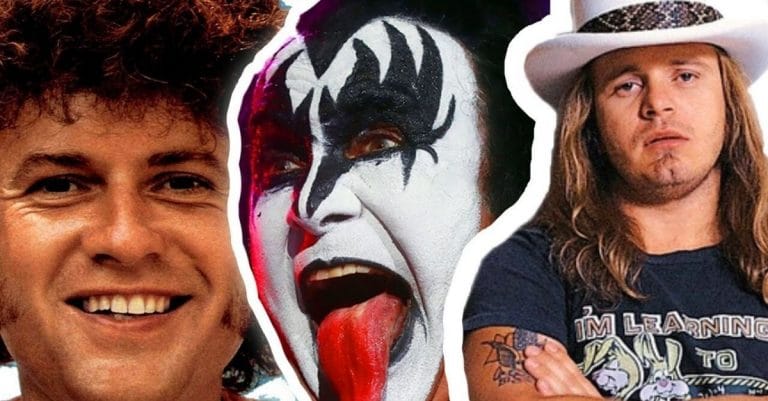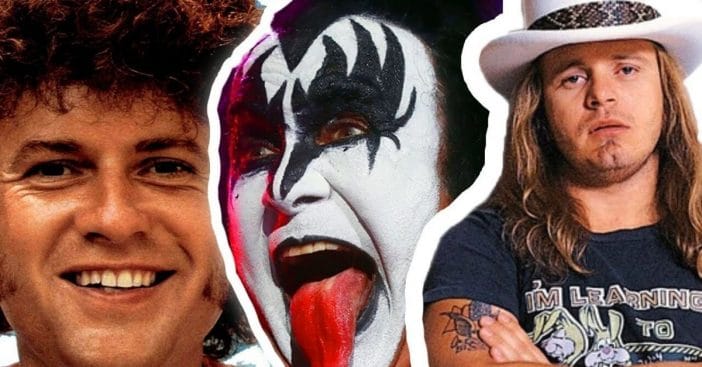 There's just something about the raw energy of hard rock that really gets the blood flowing. Buzzing guitars, pounding drums, and screaming vocals combine to create some of the best, most heart-pounding music you'll ever hear. Whether it was The Stooges searching and destroying in the '60s or Guns n' Roses welcoming us to the jungle in the '80s, there's no party like a hard rock party.
So get ready to rock! We're looking at some of the best bands from the hardest decade of them all, the 1970s!
Led Zeppelin
Where else was this list going to start but with Led Zeppelin, the group Rolling Stone called the heaviest band of all time? Formed in London in 1968, Led Zeppelin took blues and folk music, turned the volume to 11, basically invented hard rock, and absolutely dominated the 1970s. From 1970-1975 the band released four straight number one albums featuring such enduring hits as "Immigrant Song" and "Black Dog." And that's not even to mention "Stairway to Heaven," probably the most important and famous hard rock song of all time, and the song that was the most requested on rock radio for the entirety of the decade. Led Zeppelin were the godfathers of hard rock, and with over 200 million records sold worldwide, most of the world will agree one of the best.
RELATED: The Top Cheesiest Love Songs Of The 1970s
Aerosmith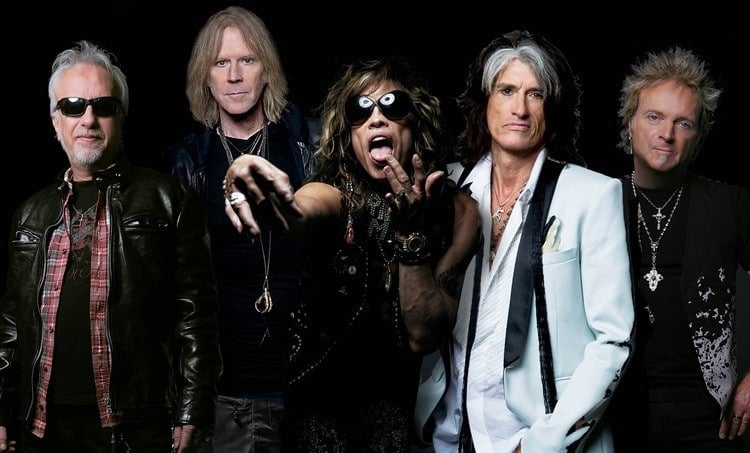 In 1975 Aerosmith was just another struggling band whose first two albums had been complete flops – nobody would ever have guessed that one day they would be the best-selling American hard rock act of all time! People's ears began to perk up when then they released the multi-platinum Toys in the Attic, Nothing conjures up images of the '70s better than that album's hit single "Sweet Emotion" – from the first words Stephen Tyler croons can't you just see yourself cruising up to school in your Ford Pinto, bell bottoms on, rolling up a doobie with your friends? Iconic. And with other smash singles like "Walk This Way" and "Dream On," Aerosmith is certainly one of the best hard rock bands of the decade.
Black Sabbath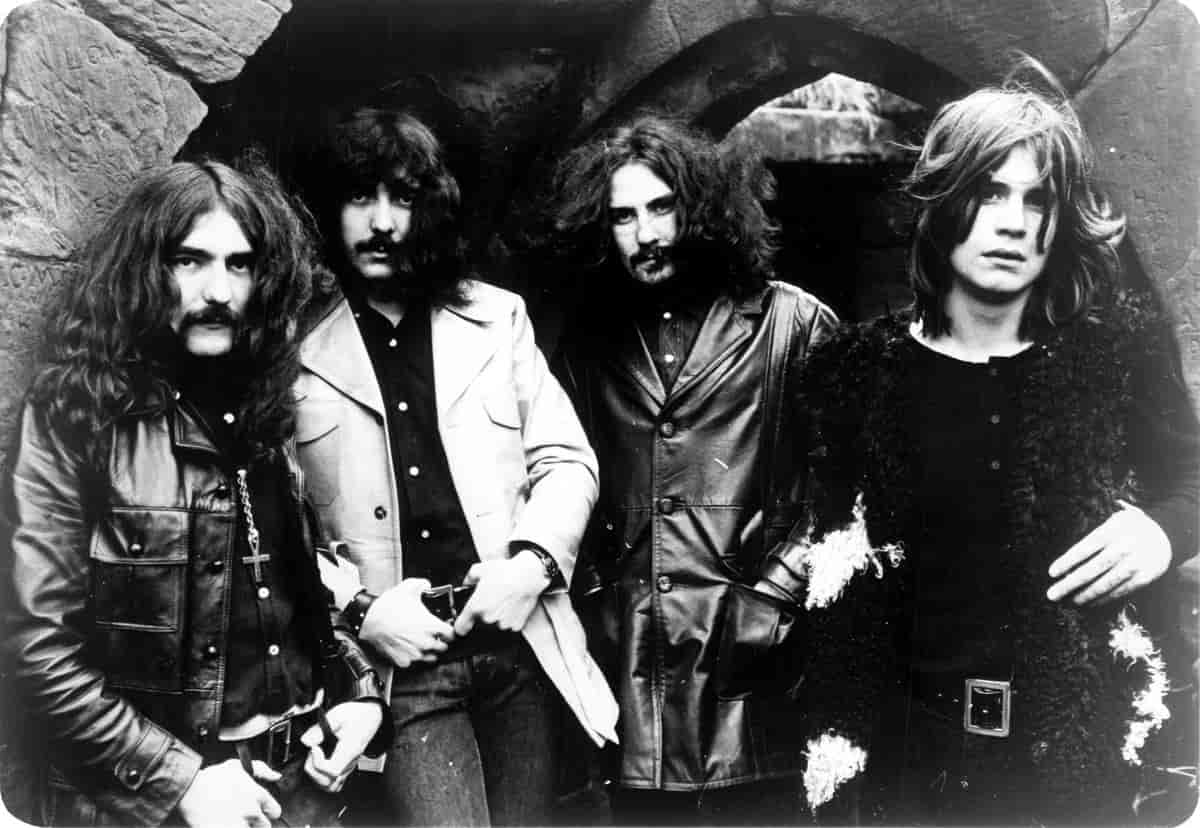 It's no exaggeration to say that there would be no genre of heavy metal without rock pioneers Black Sabbath. When Sabbath released their first couple of albums in the early '70s, critics didn't know what to think. After all, this was a time dominated by James Taylor and Elton John, and here was a dark, fuzzed-out band with songs like "Paranoid" and "War Pigs" that just completely assaulted your senses. From the moment Ozzy Osbourne screams, "Finished with my woman 'cause she couldn't help me with my mind," you knew you were in for a different musical experience than you'd ever had before. Hugely influential to a whole generation of hard rock bands, Black Sabbath helped invent heavy metal, which definitely merits inclusion on this list.
Queen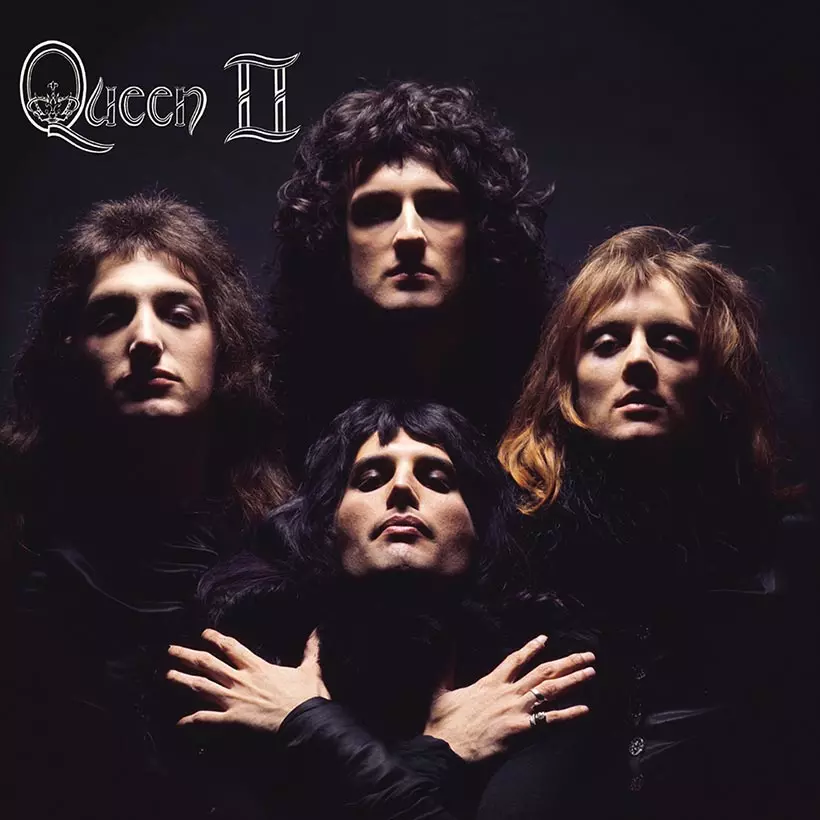 Hard rock doesn't just have to mean just throbbing guitars, pounding drums, and snarled vocals. Just ask Queen, who experimented with genres as diverse as disco – "Another One Bites the Dust," and even opera – the eternal "Bohemian Rhapsody." But I challenge anyone who thinks that Queen isn't hard rock to go listen to the insatiable riffs in the band's first single "Keep Yourself Alive," or the rocking good time of "The Seven Seas of Rhye." Hard rock if I've ever heard it. But because Queen is one of the most sonically innovative bands of all time, people often forget about their hard rock roots, even singing along wholeheartedly to one of the band's many hits. Freddy Mercury and co. definitely belong on this list, and are one of the hardest rocking bands of the '70s.
AC/DC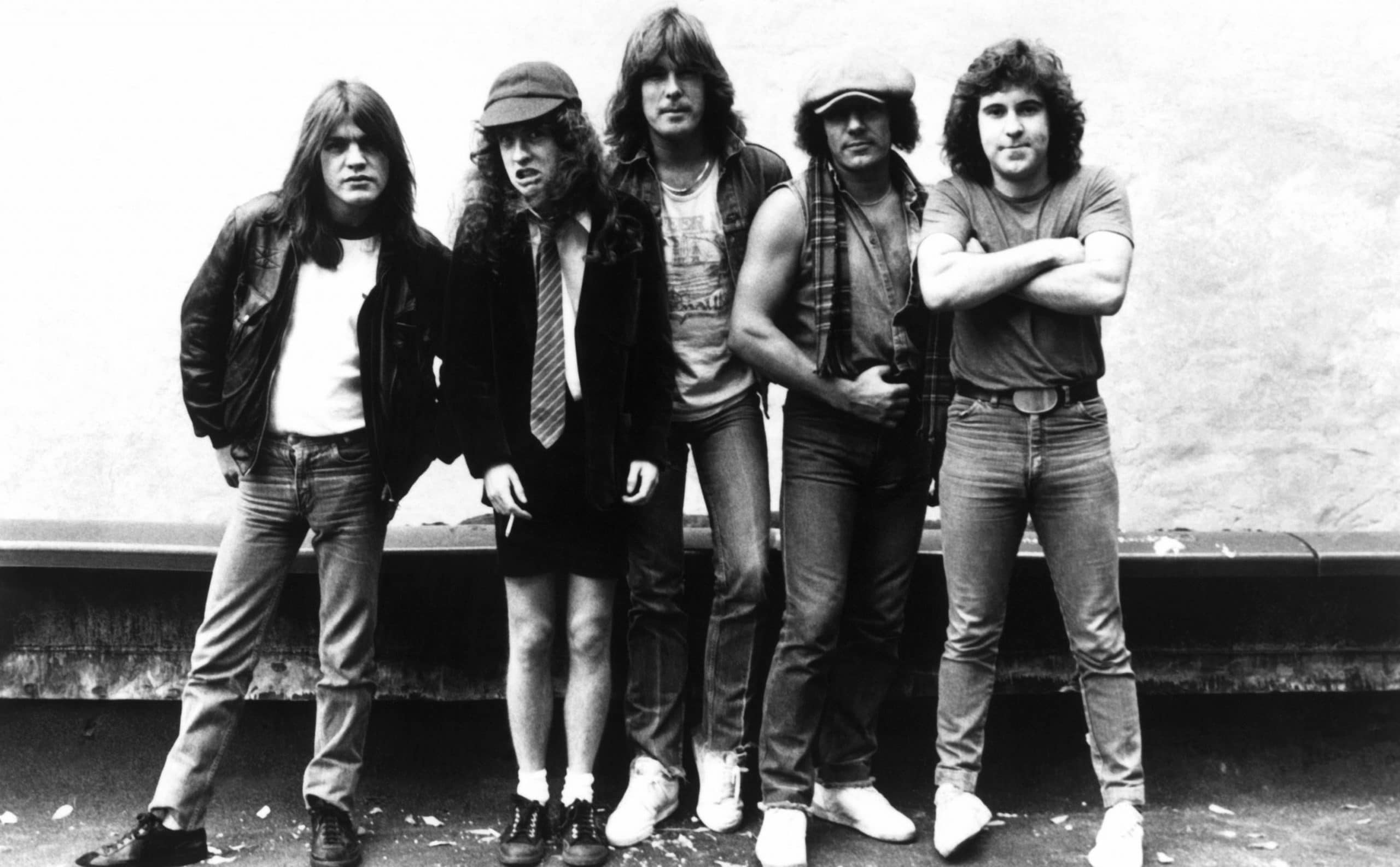 AC/DC might have released some of their most commercially successful albums in the 1980s, but the Sydney-based rockers got their start a decade earlier, and are definitely one of the hardest bands of the '70s. I mean, just based on 1979's hit single "Highway to Hell" alone AC/DC would deserve a spot on this list. With brothers Malcolm and Angus Young thrashing on the guitar and singer Bon Scott sneering and snarling his way through every song – until his untimely death in 1980 from acute alcohol poisoning – AC/DC had one of the most potent line ups of any hard rock band from the decade. One of the greatest bands of all time, and just barely edging out Steve Irwin as Australia's greatest export.
Ramones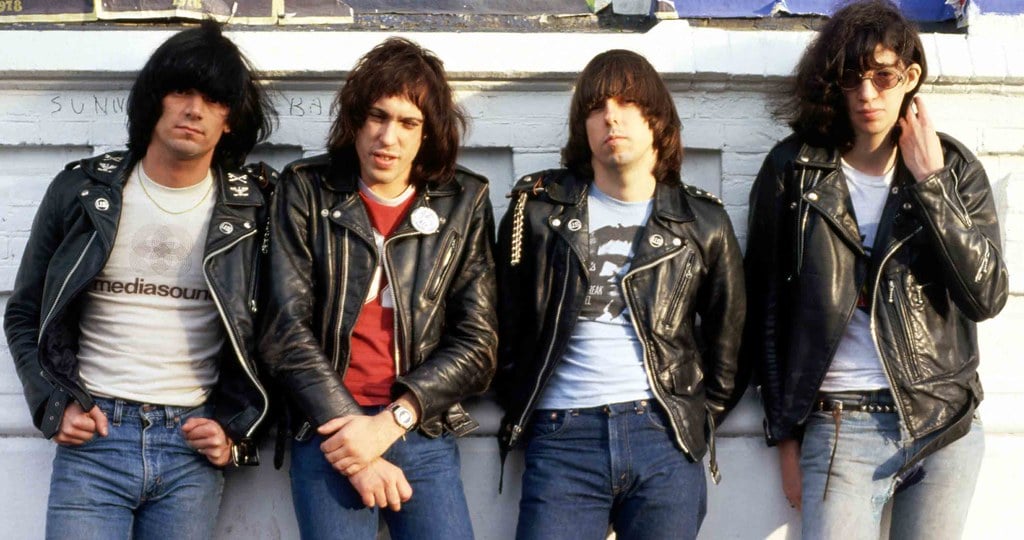 By 1975 the world of rock was at a crossroads. Bands had taken the wrong lessons from Led Zeppelin and The Grateful Dead, and rock songs were soon starting to clock in at over 20 min. A far cry from Elvis or Chuck Berry. But then the Ramones entered the scene, and "Hey Ho" rock 'n' roll was saved. Fusing light, infectious pop songs – seriously, go back and listen to "Rockaway Beach" and it's easy to picture The Beach Boys singing the song – with hard rock and an almost suicidal pace, and the Ramones invented a whole new sound – heavy metal bubblegum. With iconic songs like "Blitzkrieg Bop" and "I Wanna Be Sedated" barely topping two minutes, the Ramones were the world's first true punk band and helped put the rock back in rock and roll.
Kiss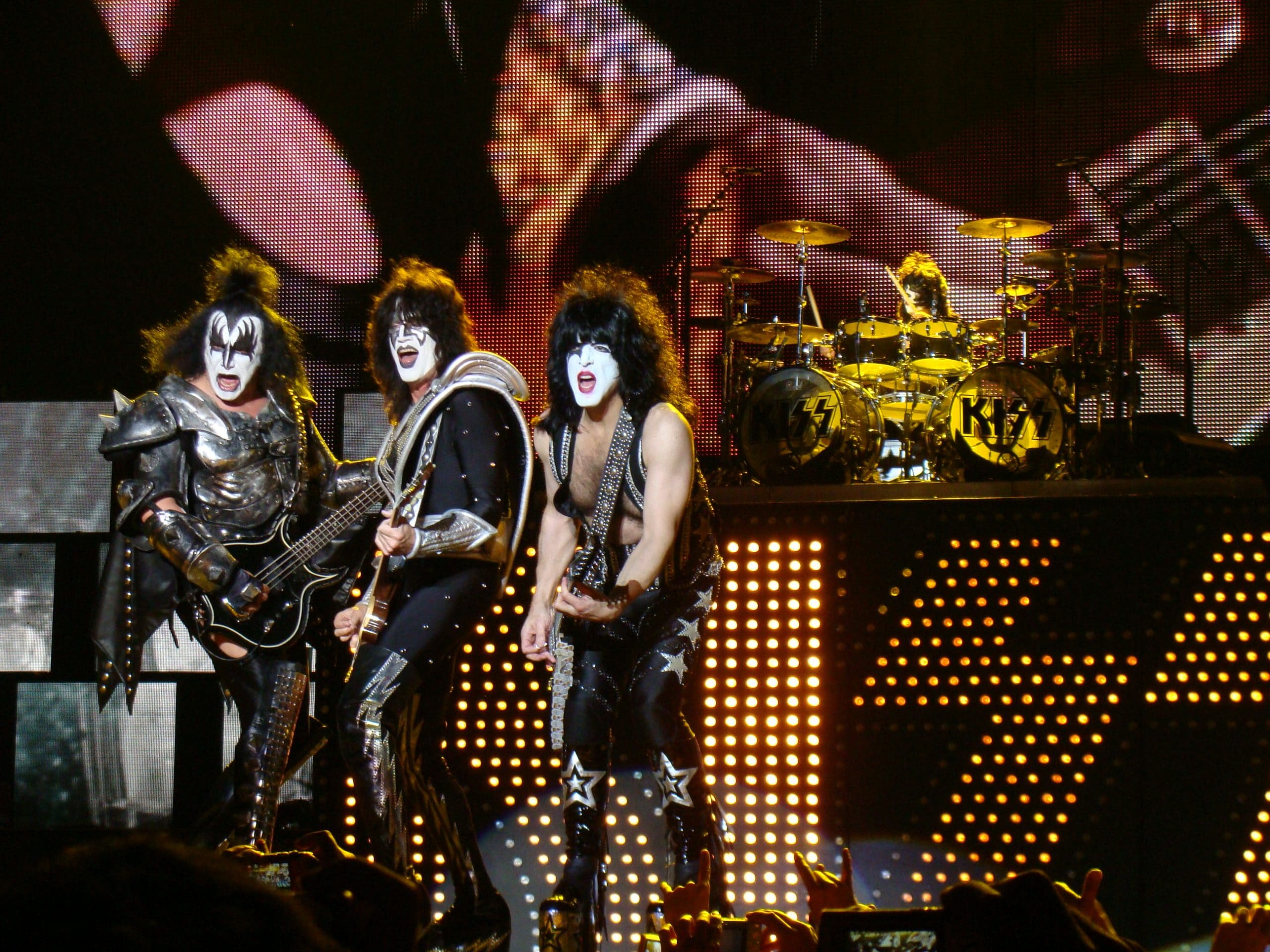 You can be forgiven for thinking that the band Kiss is little more than a gimmick. The members all dress up like comic characters, complete with full face makeup and outrageous costumes. The band's live shows are filled with pyrotechnics, blood spitting, fire breathing, and of course a levitating drum set. But if you look past these artificial contrivances, Kiss is actually one of the hardest rocking bands of all time. "I Was Made for Loving You" and "Detroit Rock City" have become classics of the genre, while "Rock and Roll All Night" might be the perfect distillation of the hard-living, party ethos that is central to so much of what makes rock and roll rock and roll. And although Gene Sommons' tongue might be the first thing that pops into your head when thinking of Kiss, never forget how hard they actually rock.
Deep Purple
We've already covered the first two of what the BBC described as the "unholy trinity of British hark rock and heavy metal," Led Zeppelin and Black Sabbath, so it's about time we give a little credit to the third member, Deep Purple, who might actually be the hardest rockers of the three. I mean, how else would you describe a group that was listed in the Guinness Book of World Records as "the globe's loudest band" after a 1972 concert in London. But Deep Purple wasn't just loud, they were fantastic. Take the opening riff to their hit song "Smoke on the Water." Is there any more iconic hard rock intro than that? And Deep Purple is also one of the most influential hard rock bands of the '70s, with members of Metallica, Van Halen, and Queen all citing the band as a direct influence. Not too shabby.
The Who
By the early 1970s The Who had undergone a remarkable transformation. Gone were the hipster mods who had been part of the first wave of the British Invasion replaced instead by some of the hardest rockers in the world. With Pete Townshend slamming the guitar, Keith Moon wailing on the drums, and Roger Daltrey hitting notes no human should ever be able to achieve, The Who in the '70s released countless hard rock classics. From "Won't Get Fooled Again" to "Who Are You" the band's sound was as cavernous as the arenas they constantly sold out. And despite Moon's overdose and death in 1976, The Who continued to rock just as hard for the rest of the decade.
Van Halen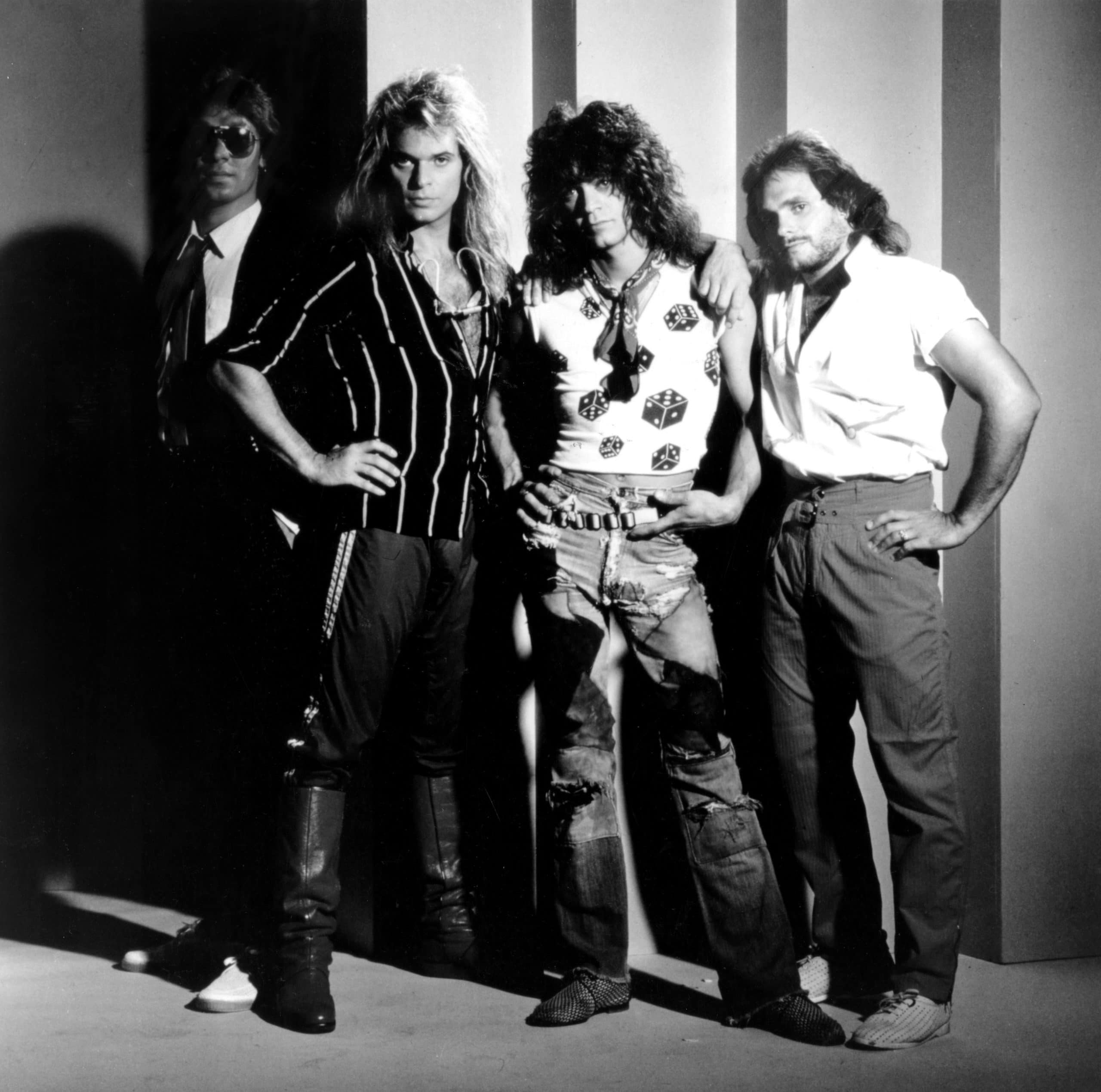 A quick honorable mention goes out to Van Halen. Because although the band did the bulk of its work in the 1980s, their first two albums came out in the late '70s, and boy, what awesome albums they were. I mean check out the tracklist on their 1978 debut, Van Halen: "Runnin' with the Devil," "You Really Got Me," "Ain't Talkin' 'bout Love." That sounds like a greatest hits album. But after some in-house arguments, Van Halen has firmly declared an '80s band, so an honorable mention will have to do.
So what do ya think? Were those the best hard rock bands of the 1970s? Which did you rock out to while jumping on the bed? Which of these bands do you hate? Did we miss any? Let us know in the comments below, we read every one!