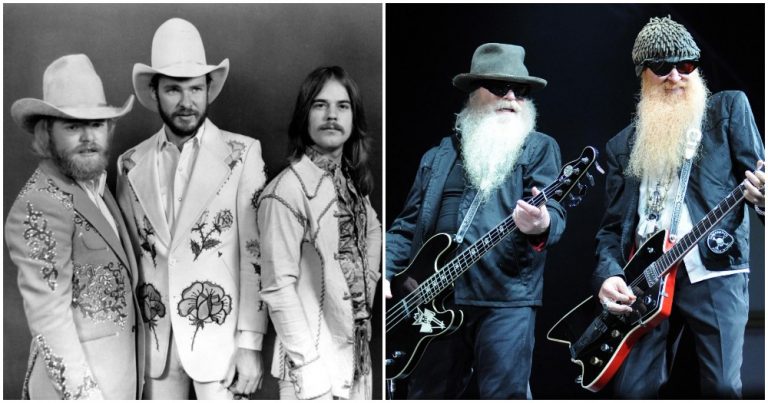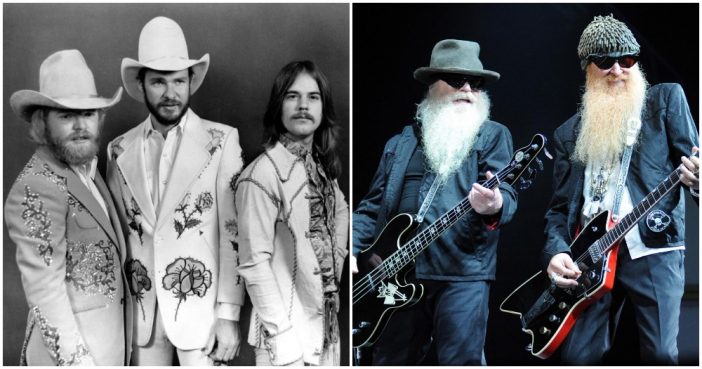 The '70s is one of the greatest music decades of all time. Some of the most progressive rock and blues sounds came out of this iconic era, created by a throng of talented, prolific rock'n'roll artists. In tribute, Doyouremember.com is taking a look back at the best rock bands of the '70s and where they are today… starting with the legendary Fleetwood Mac. Read on!
Fleetwood Mac
Lindsey Buckingham, Christine McVie, Mick Fleetwood, Stevie Nicks and John McVie make up the inimitable and incredibly successful band Fleetwood Mac, who were inducted in the Rock and Roll Hall of Fame in 1998. Ethereal singer Stevie Nicks stole the show with her one-of-a-kind vocals, but each member contributed their own musical magic. Their biggest albums have been "Tusk," "Rumors" and "Tango in the Night." From songs like "Go Your Own Way" to "Rhiannon," the group has churned out a ton of lush, bluesy hits. Stevie also famously dated Lindsey from 1968 until the late '70s and was briefly linked to Mick in 1977 — causing a big rift in the band.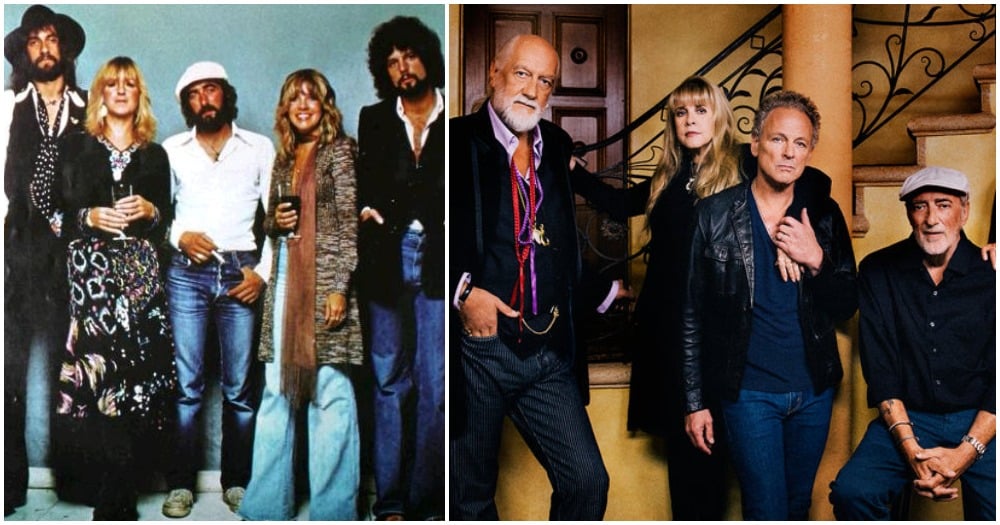 Fleetwood Mac is one of the few bands of the '70s that still perform together after all this time. They've had plenty of drama on-and-off but have been able to work through it. Christine McVie took the longest break from the band — a 15-year hiatus — and rejoined in 2015. In June 2017, Lindsey Buckingham and Christine released an album of duets. Stevie Nicks and the classic "Rumors"-era lineup of Fleetwood Mac are set to reunite in 2018 for a world tour — but don't expect a new Fleetwood Mac album anytime soon. Stevie told Rolling Stone in March 2017, "I don't think we'll do another record. If the music business were different, I might feel differently. What we do is go on the road, do a ton of shows and make lots of money. We have a lot of fun. Making a record isn't all that much fun."
The Allman Brothers
The Allman Brothers were pioneers of the Southern rock scene. The band was founded by brothers Duane Allman, who played guitar, and vocalists/keyboardist Gregg Allman, and also included Dickey Betts, Jai Johanny Johanson, Butch Trucks and Berry Oakley. The classic lineup was short-lived due to the deaths of Duane and Berry in the early '70s. The band was widely known for its hit singles "Midnight Rider," "Melissa" and "Mountain Jam."
In May 2017, founding member Gregg Allman (right) died from complications of liver cancer. Drummer Butch Trucks committed suicide in January 2017. Prior to that, the band came together for a legendary Beacon Theatre run in 2008 and a summer tour in 2011, which were both cut short due to Gregg's illness. Surviving guitarist Dickey Betts (left) has toured with his band, Great Southern, over the past few years and drummer Jai Johanny Johanson leads a jazz-rock band called Jaimoe's Jasssz Band.
The Rolling Stones
The Rolling Stones is arguably the best rock'n'roll band of all time. Keith Richards, Charlie Watts, Mick Jagger, Bill Wyman and Ronnie Wood (not pictured) made up the Stones' most famous lineup (though Mick Taylor, right, was also in the band in the early '70s) — with Bill leaving the band in 1993. The Stones formed in 1962 and their sound evolved throughout the '70s with iconic albums such as "Sticky Fingers," "Some Girls" and "Exile on Main St.," among others.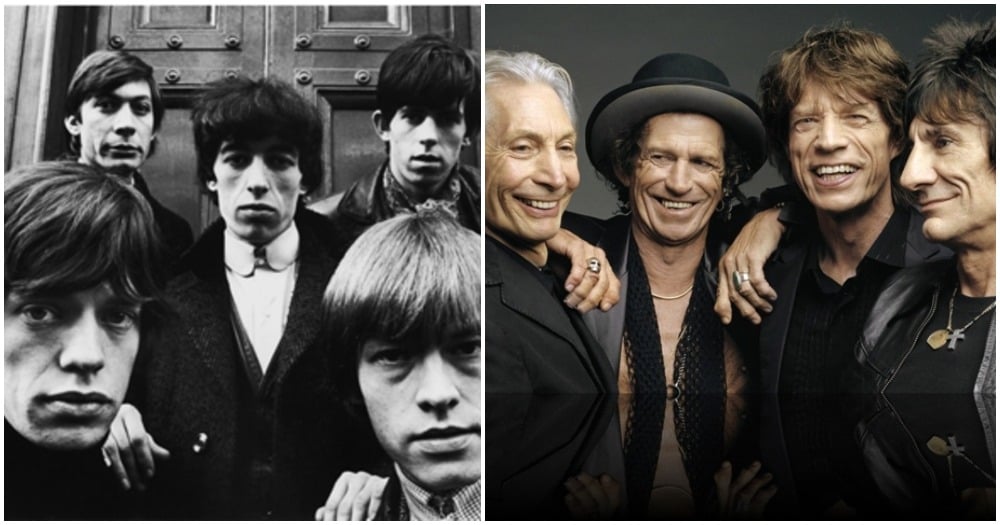 The Rolling Stones are the most nimble and active rock'n'roll band of the '70s still performing together today with the same core lineup: Mick Jagger, Keith Richards, Charlie Watts and Ronnie Wood. They released "Blue and Lonesome," a blues cover album, in Dcoverr 2016 and will embark on a European tour, "Stones No Filter," in the fall of 2017. All four men have remained steadfast icons of cool, even throughout their ripening.
Blondie
In the late '70s, Blondie was a force in New York City's punk scene before the band transitioned to a disco-influenced New Wave sound in the '80s. Frontwoman Debbie Harry, with her platinum blonde hair and fierce vocals, leads the band too much success along with guitarist Chris Stein. Their biggest songs are "The Tide is High, "Rapture" and "Heart of Glass."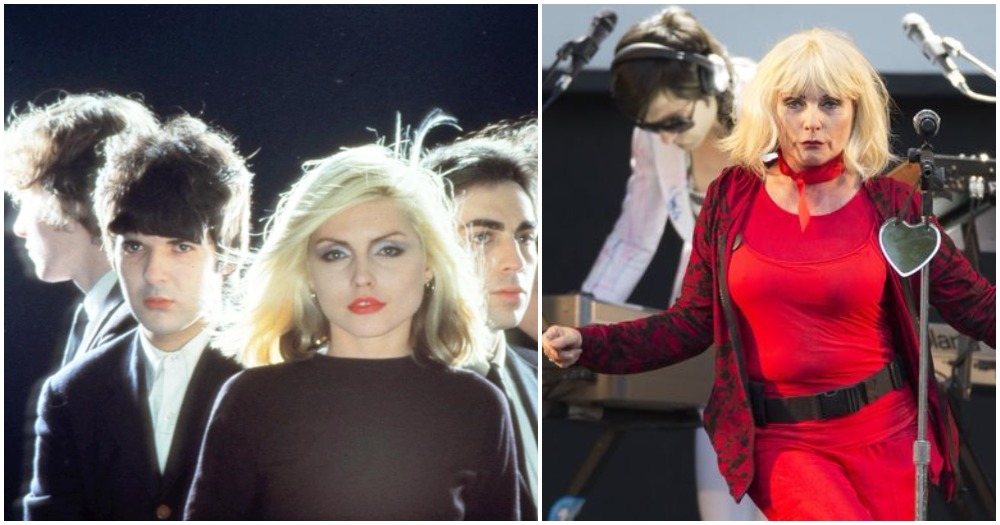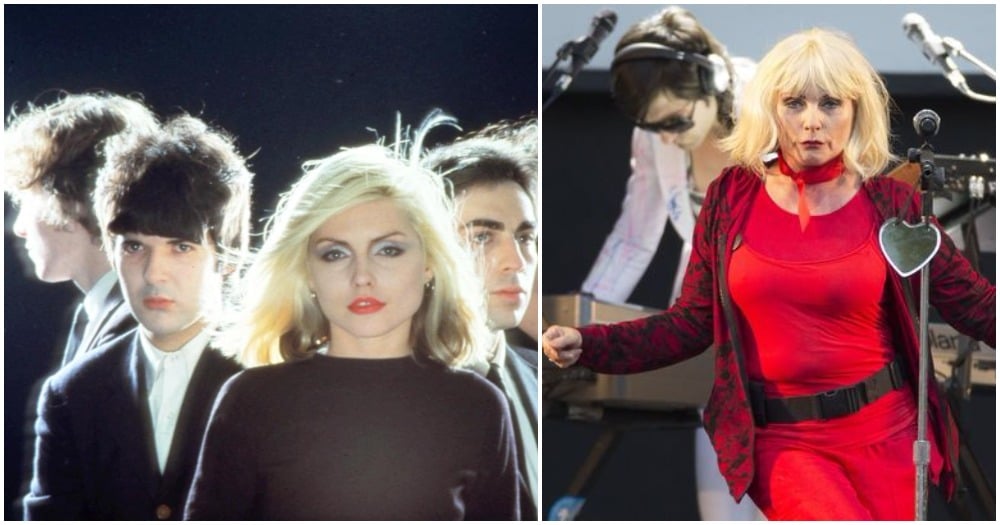 Blondie broke up after the release of its sixth studio album in 1982 and Debbie Harry went on to pursue a solo career. The group reconvened in 1997 and have toured together throughout the world and released new albums since. The band is back performing together in the summer of 2017 with Garbage on the "Rage and Rapture" tour.
Journey
Supergroup Journey formed in San Francisco in 1973. The band has gone through several membership phases — with iconic frontman Steve Perry hired in 1977 to lead the band to much commercial success with songs such as "Lights" and "Don't Stop Believin'."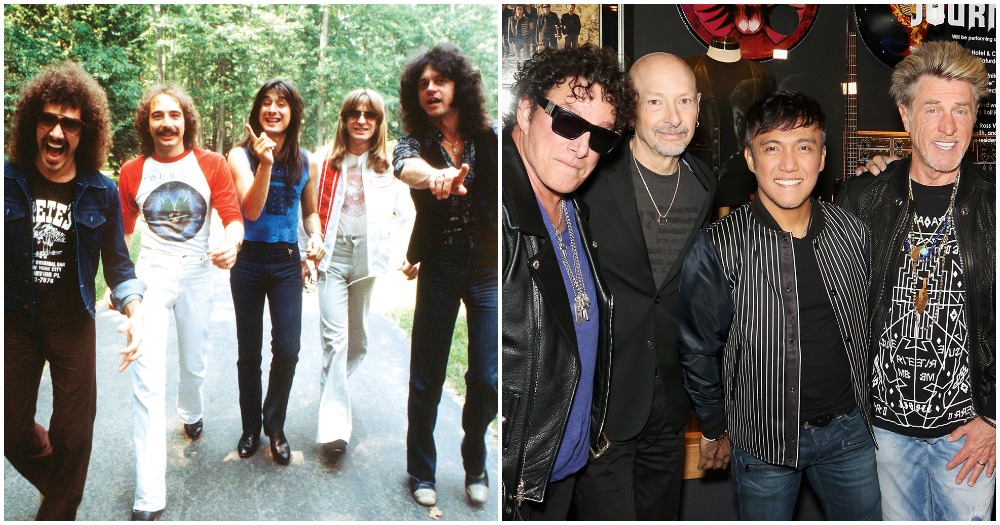 Presently, co-founder and lead guitarist Neal Schon and original member Ross Valory, Journey's bassist, still tour with the band. Arnel Pineda, who sounds uncannily like original vocalist Steve Perry, joined the group in 2007. Steve left Journey in 1987 after the band's "Raised on Radio" tour due to a mixture of health and personal issues. In April 2017, Steve announced a solo LP to come later in the year. Steve reunited with his old bandmates when Journey was inducted into the Rock and Roll Hall of fame in April 2017, though Arnel was the vocalist who performed with them during the ceremony.