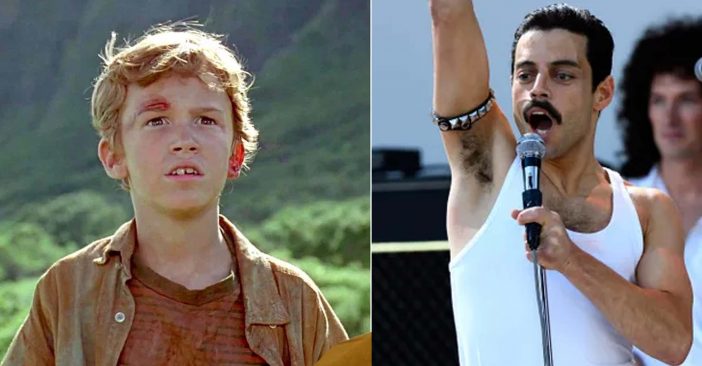 UPDATED: 3/10/2021
There are now new Jurrasic Park movies, but the classics are still the best, even with the less than amazing special effects. Do you remember the kids from the 1993 Jurrasic Park movie? Do you wonder what they look like now? June 2021 will mark 28 years since the original movie came out so the child actors are all grown up and look quite different these days. Check out what they look like now and learn what they are up to these days.
Ariana Richards played Lex Murphy in the film. She was just 12 at the time and she is now 38 years old. She also played Lex in the sequel, The Lost World: Jurassic Park, but then mostly quit acting to focus on her art career.
Find Out What The Kids Look Like Now
View this post on Instagram
She specializes in painting landscapes and figures in the impressionist style. She was last seen on screen in a TV movie called Battledogs in 2013. This September, she'll be 42 years old but still honors the series that produced one of her biggest credits. When Jurassic World: Fallen Kingdom debuted, she attended the premiere. Additionally, she tapped into the interest in dinosaurs that Jurassic Park sparked in here. Initially, she hadn't been particularly intrigued by prehistoric findings. After that famous film, though, she dove in headfirst with actual paleontologist Jack Horner.
View this post on Instagram
Though she focuses primarily on her artwork still, that newfound interest in dino DNA continues into the present day. However, most of her artwork these days has more color to it than dusty, dirt, and ancient bones. Richards is wowing fans on Instagram with her "Dahlia" series of paintings. "I thought this was a photo!!!" wrote one viewer. She did the same with her newest piece, "The Photographer," posted on Instagram on March 7, 2021.
Her brother Tim in the movie is still acting and you won't believe what movie he recently acted in. Can you take a guess?
Little Tim Is All Grown Up
View this post on Instagram
Do you remember her younger brother, Tim Murphy, in the movie? He was played by Joseph Mazzello. He went on to continue acting, mostly in TV shows, most notably appearances in CSI: Crime Scene Investigation, Justified, Elementary, and more. But he had some very noteworthy film appearances as well. After Facebook shook the social media world, The Social Network pulled back the veil on the platform's creation. Right at the forefront was Mazzello as Dustin Moskovitz, in part responsible for Facebook's creation. The credits don't stop even there, though.
Editors Note: Did You Know 'Jurassic Park' Was A Best Selling Book Before It Was Made Into A Movie? I just gave it a read and HIGHLY recommend it if you're a fan of the movie. Check Out The Book Out HERE. P.S. You Can Get It In Audio Format (Or Kindle) Free by signing up for a trial (that's what I did). – Now, Back to the article 🙂  
He has now played Queen bassist John Deacon in the movie called Bohemian Rhapsody which focuses on Queen frontman Freddie Mercury's life. While Jurassic Park director Steven Spielberg got to know a much younger Mazzello as little Tim Murphy, Dr. Grant's number one fan, Spielberg actually admitted in 2020 to having a hard time recognizing Mazzello in Bohemian Rhapsody.
The feeling was mutual but the two have more than made up for this surreal revisitation of the past by communicating even more. Mazzello recently explained, "Steven is the person I probably keep in touch with the most. This past year we've been exchanging a bunch of letters. Like literally still handwritten letters, which is amazing. Just talking about whatever: our careers, and [how] he saw [Bohemian Rhapsody], and he apparently didn't recognize me, because I had the wig on and had a British accent. He leaned over to his guest, and was like, 'Who is that? Who is that actor?'"
View this post on Instagram
Joseph is now 37 years old. Nowadays, he goofs off with his colleagues and celebrates a growing family in the form of new nieces and nephews. He even jumped on the "makeup tutorial" video trend! Did you love watching him take on a whole new role in Bohemian Rhapsody? We can't believe how grown up he is now!
Bohemian Rhapsody took home the Golden Globe for Best Motion Picture – Drama and Joe's co-star, Rami Malek, who played Freddie Mercury took home the award for Best Actor in a Drama as well. Clearly, 2018-2019 has been the years of Queen and we're happy that Joseph is at the forefront of it!
View this post on Instagram
Jurassic Park is about a theme park that features cloned dinosaurs. Everything goes wrong when a major power breakdown allows the dinosaurs to run loose during a test run of the park. The movie is based on a novel by the same name. The movie starred actors Jeff Goldblum, Laura Dern, Samuel L. Jackson, and Sam Neill.
View this post on Instagram
Do you love the first Jurassic Park or the new movies featuring Chris Pratt and Bryce Dallas Howard? Which was your favorite character, Lex or Tim? Can you believe what they look like now?
View this post on Instagram
If you enjoyed this article, please SHARE it with a friend, especially if they love all things, Jurassic Park!
Watch this clip from the movie where they first enter Jurassic Park and are shocked to see actual dinosaurs. Do you remember watching this iconic scene for the first time?